---
Earlier today we released a brand new extension for appointment and session management, EDD Bookings. This extension adds a booking system to your Easy Digital Downloads store, allowing customers to purchase and schedule appointments for services, meetings, consultations, and other scheduled events that require a payment.
The plugin is simple, yet exceptionally powerful and allows you to precisely control the time slots available for customers to book. With an intuitive drag-and-drop interface, you can configure the days and times that are available and also easily set the days and time periods that are unavailable.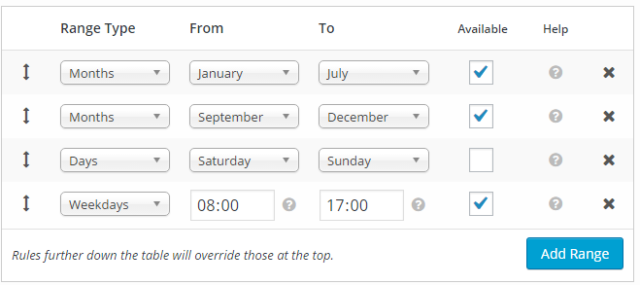 Who is this plugin suited for?
Due to its flexibility, it's really perfectly suited for anyone that needs to schedule appointments or sessions of any kind. It works great for both digital and in-person bookings.
Want to schedule a consultation call? EDD Bookings will work great.
Want to schedule a development meeting? Easy.
Want to schedule a medical appointment and pay ahead of time? Simple.
Want to book photo shoots with photographers or clients? Perfect.
Whatever type of bookings you need to manage, EDD Bookings will be an excellent platform for you.
You can find out more about the extension from the EDD Bookings page.