BitPay Gateway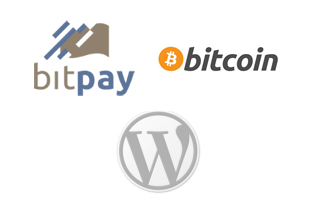 BitPay is one of the world's leaders in Bitcoin business solutions. This payment gateway extension allows you to accept payments via Bitcoins and your BitPay account for items should through Easy Digital Downloads.

Changelog
Version 2.1.1, June 26, 2014
Fixed a bug with unserialize()
Version 2.1.0, January 9, 2014
Solved the "Notice: Undefined index: currency in /edd-bitpay/includes/class-edd-bitpay.php on line 161" issue.
2.0.0 - 08/10/2013
Update the License Handler.
Added error loggers.
Fixed the payment page creation.
Fixed the width of the iframe in payment page.
Improved the code.
Version 1.0
Initial release.