Realex Gateway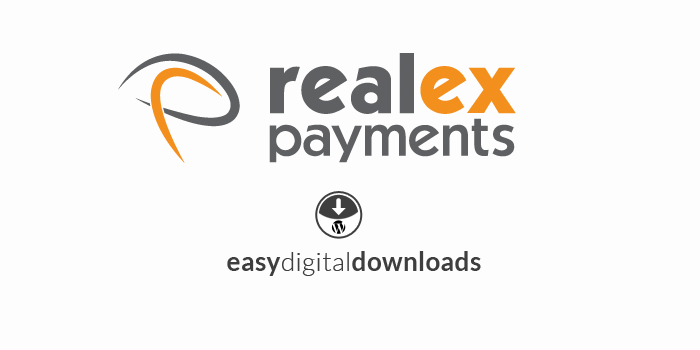 Realex Payments is a leading European online payment gateway, and the Ireland's leading online payment provider. With Realex you have the chance to take advantage of their very low cost business start up plans starting at 29 Euro\month. You will have the benefit of a great customer service with a very high PCI complaint security, you will start taking payments in no time.
Setting up Realex Payments to work with your Easy Digital Downloads store is super easy. All you will need is to enter your gateway credentials, choose the redirect and response page and you are done. Simple as that.
The Realex has a redirect customer experience. Your customers will be send to the secure Realex hosted page where the payment will take place. After payment completion the customer will be presented with a Confirmation your website and presented with a "Completion of payment" page.
SSL Certificate is NOT required to integrate and accept payments from Realex Gateway.
Changelog
Version 1.2, September 4, 2015
New: Transaction ID support.
Code tweaks and optimizations.
Version 1.1.1, January 27, 2014
Fixed a bug with the account number not getting sent in the request.
2013.09.17 - version 1.1
New: Only a simple message is returned after a payment attempt. (Realex Payment Response Compliance)
New: Added auto updater support
New: Redirect from checkout straight to the Realex payment page.
Tweak: Added customer message for the Failed Payment Response
Tweak: Added the Product SKU/ID to the Realex product ID parameter
Tweak: Added the Name of the customer to the Realex Customer number parameter
Fix: Now the correct order total is send to Realex for payment.
2013.01.12 - version 1.0