Recurly.com Checkout
Recurly is an enterprise class subscription and billing management solution for businesses. They provide a superb interface for managing your payment profiles and one-time transactions. This add-on allows your customers to purchase digital products from your site and have their payments processed via credit card through your Recurly account.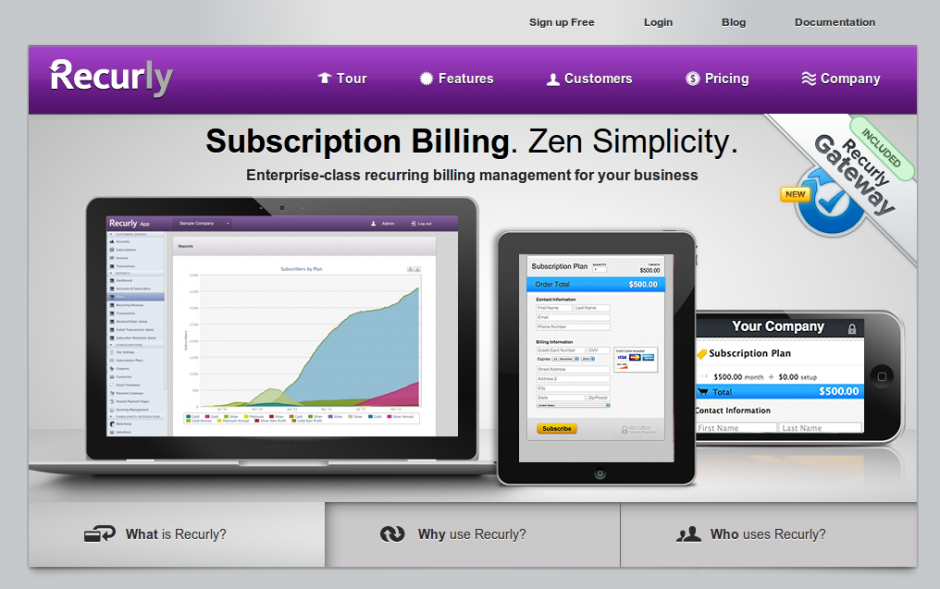 Changelog
Version 1.2.3, November 13, 2014
Updated the Recurly API libraries
Version 1.2.2, September 10, 2014
Fixed an issue with checkout going to a white screen when the card is declined or there is an API error.
Version 1.2.1, September 8, 2014
Fixed a bug with 0.00 transactions
Added transaction ID tracking for EDD 2.1+
Version 1.2, April 29, 2014
Updated the Recur.ly API library.
Passed all billing info to the Recur.ly API when creating transactions.
Version 1.1, April 21, 2014
Updated the plugin to use EDD standards, including licensing / updater system and credit card forms.