Sell Your Digital Products Online
Easy Digital Downloads is a free plugin for WordPress that makes it super easy to sell eBooks, software, music, images, and more.
Efficient Product Management
Sell any file type
Add an unlimited number of products
Upload product images
Set single or variable prices
Tag and categorize products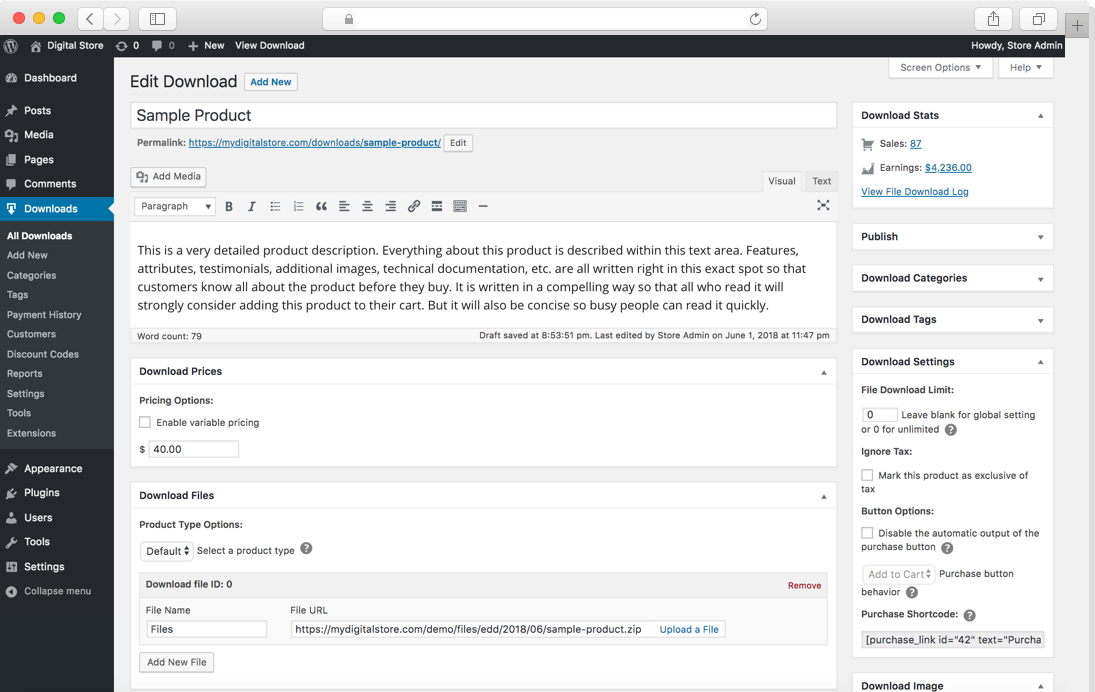 Full eCommerce Features
Discount codes
Customer-friendly checkout
Require registration or allow guest checkout
Purchase confirmation emails
Tax settings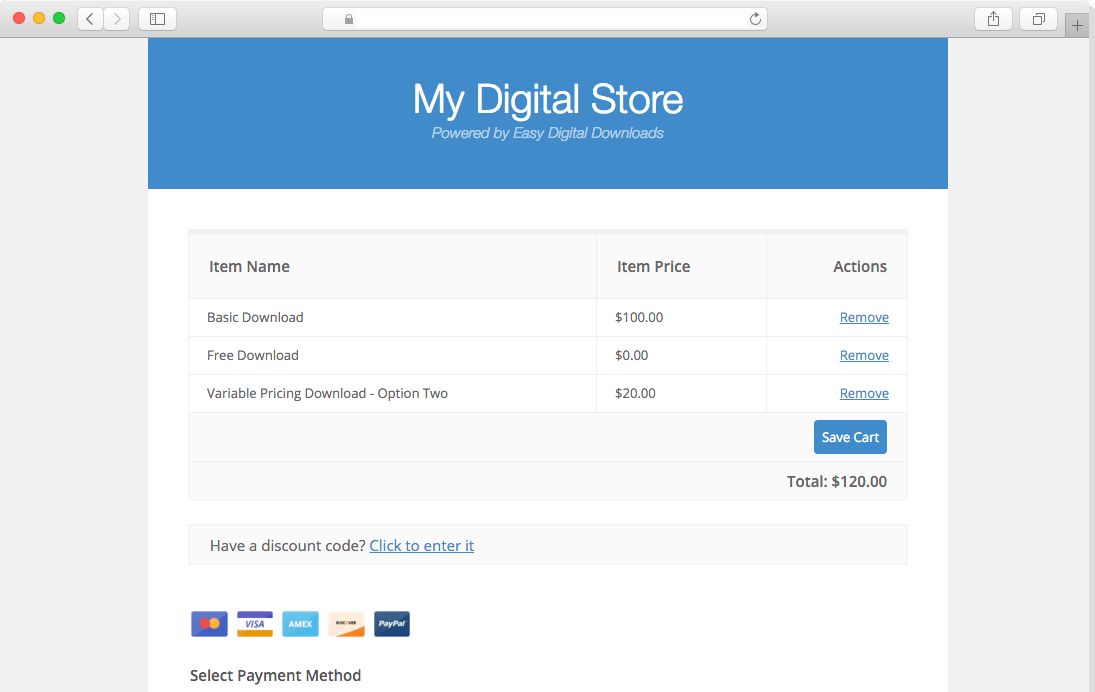 Manage Your Happy Customers
Create a customer account page
View, edit, or delete any customer record
Track customer lifetime value and activity
Easily link customer records to user profiles
Customer data anonymization & GDPR compliance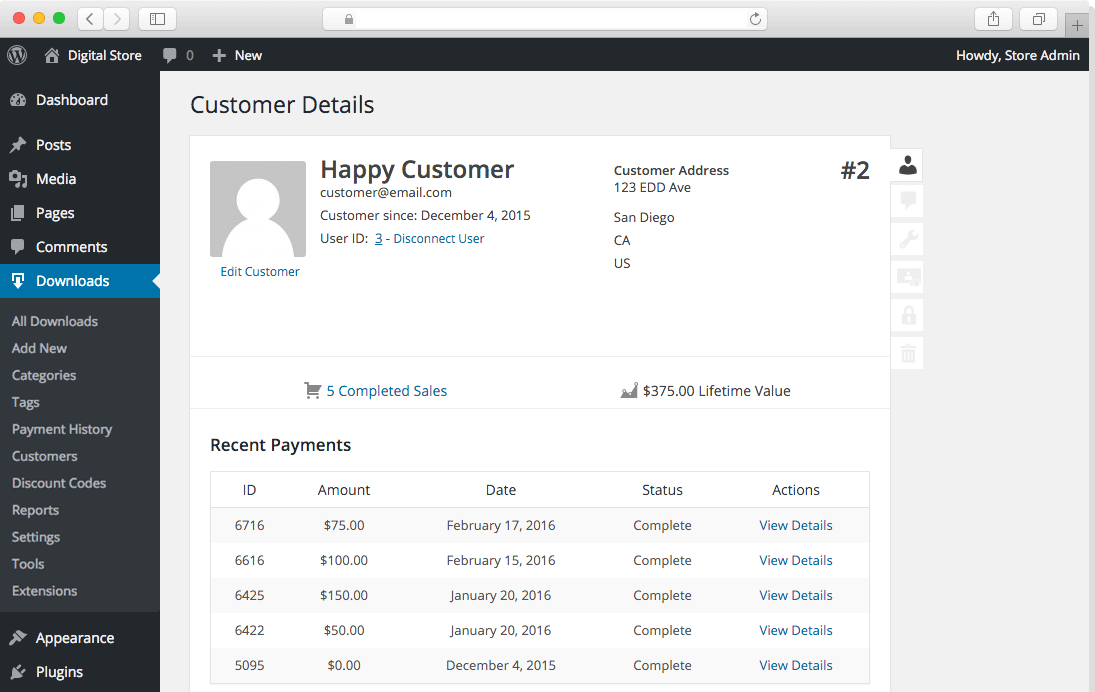 Track Sales and Reporting
View earnings by date range and category
Filter reports by specific product
Track collected taxes by year
Export store data to CSV file
Monitor downloads, sales, & API request logs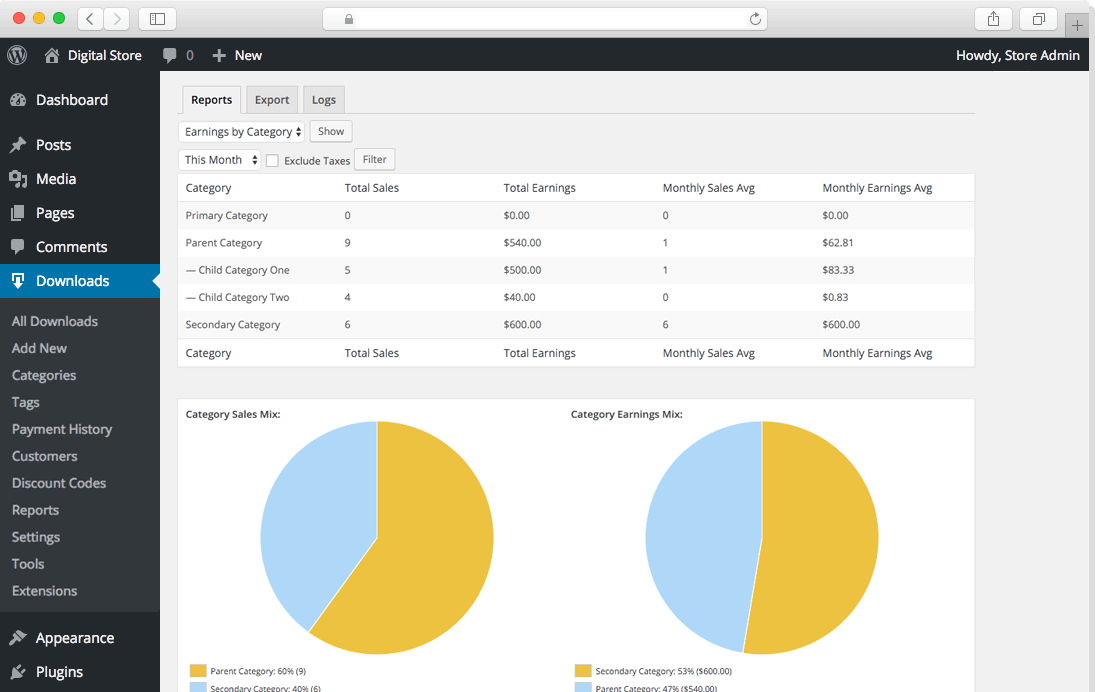 Join Thousands of Other Successful Digital Product Creators
Steven Gliebe – Church Themes
I'm confident that Easy Digital Downloads gives us their best because they rely on their software for their own business.
John Bracket – John Does Design
My whole business essentially runs on the Easy Digital Downloads plugin and I couldn't be more comfortable or confident in the plugin to carry that load. The plugin itself is fantastic, it contains all of the functionality I could ever need as a seller of digital products and is incredibly robust, well-built and supported. The large selection of add-ons are all very reasonably priced, especially when you consider the return on investment and the obvious amount of work that's gone into creating them.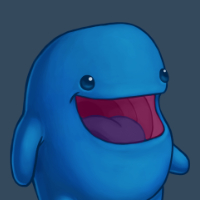 Bovine Design SC
After struggling with obtuse, poorly documented plugins, some of which I paid good money for, I just downloaded and implemented EDD in no time, with the help of great documentation and an intuitive UI.
1. Download
Click the button below to download the Easy Digital Downloads plugin (ZIP file)
2. Activate & Install
Upload the ZIP file to your WordPress site and activate the plugin
3. Sell Your Products
Start adding your digital products and set up your store!
Get Started with Easy Digital Downloads Now
Simple to use. Free to download. No usage fees.