Want to take the full potential of Stripe when selling digital downloads?
Stripe is the premier choice for online credit card processing; it's also the most popular payment gateway for Easy Digital Downloads – and it's our preferred option!
With our Stripe Pro Payment Gateway extension, you can accept credit card payments without having to pay an additional transaction fee for every purchase. Plus, you can take pre-orders and more with our extension.
Remove Additional Fees From Every Transaction
Most Stripe gateway plugins for WordPress charge an additional fee on top of the Stripe transaction fees for every sale you make on your site.
With our Stripe Pro Payment Gateway, you can remove the additional fee, meaning the only transaction fee you'll pay is directly to Stripe as long as this extension is installed and activated.
Easily Integrate Easy Digital Downloads With Stripe
With our EASY Stripe setup, connecting your store to Stripe is straightforward and painless.
All you have to do is to click the Connect with Stripe button in the settings. Then you'll be prompted to create a Stripe account or connect your existing account with your site. Once that's done, you're ready to start accepting credit card payments!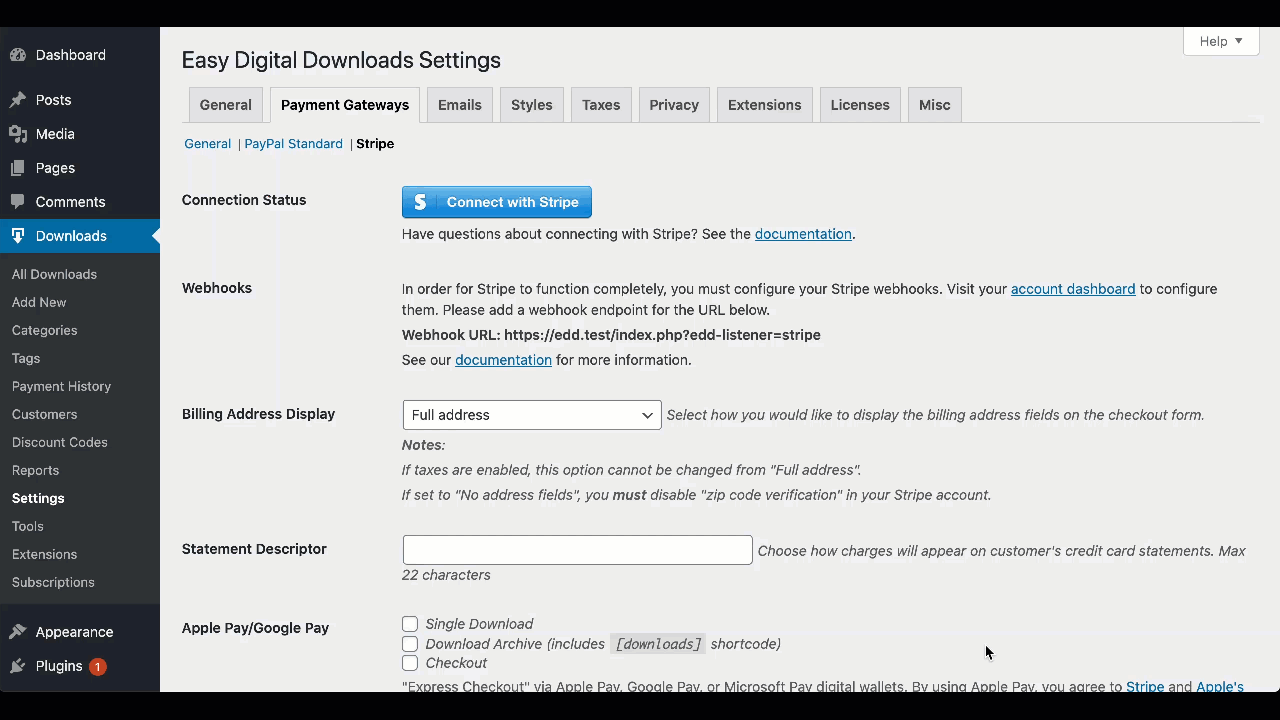 Take Pre-orders Before the Products Become Available
If you need to collect and verify payment information from customers but wish to actually process the charge at a later time, this extension is the solution. This option is especially helpful for taking pre-orders. Customers can complete a normal checkout process when purchasing your products, and then you will be able to manually approve or decline the payments from your dashboard.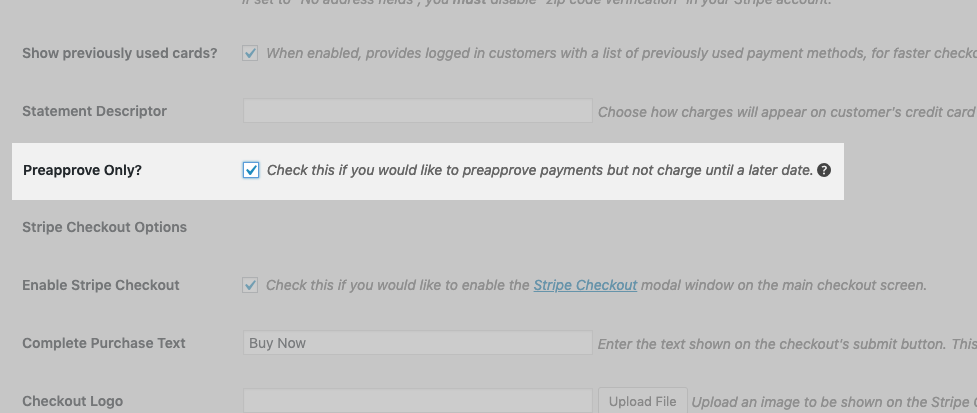 Boost Sales Conversions With On-site Checkout
For any eCommerce site, the checkout page is the most important page on the entire site. Providing a simple, reliable, and fast way for buyers to give you money is critical. With Stripe, customers are never redirected elsewhere to complete their payments. All purchases are completed securely on your site.
The Easy Digital Downloads Stripe integration offers your users the ability to pay with a Credit Card, Bank Card, Google Pay, Apple Pay, or Link by Stripe, giving your store the ultimate in conversation optimization by only offering the payment methods the user has the ability to use.
Wallet based payment methods like Google Pay, Apple Pay, and Link allow your customers to check out via Touch ID, Face ID, and with payment cards saved to their digital wallets effortlessly, and you don't have to write any code to make it happen.
Save Credit Cards for Faster Checkout
With the Link by Stripe integration that comes with Easy Digital Downloads, users can securely save their payment methods with confidence, manage their saved cards, and make follow-up purchases from your store by verifying their phone number. These cards are securely saved within Stripe's Link service, so they can be used anywhere Link is supported.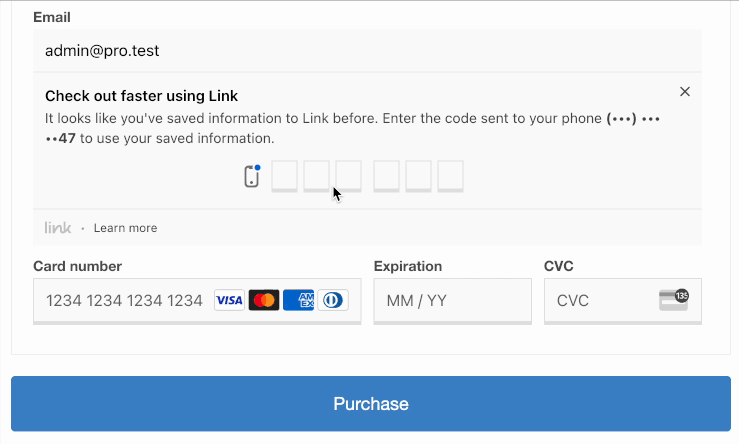 Additionally, all customers who authenticate with Link can add, remove, and modify their saved cards right from your checkout, no additional details required. This makes the purchase process faster and easier, saving customers time and making you more money. And to ensure that customer data remains protected at all times, Link securely stores and presents the information, so that no sensitive data is ever stored on your site.
Full Support for Subscription Sales
Our experience, and the experience of many other online sellers, has been that acquiring new customers almost always costs significantly more than retaining existing customers. By using Stripe Pro along with our Recurring Payments extension to offer subscriptions, you can dramatically increase customer retention.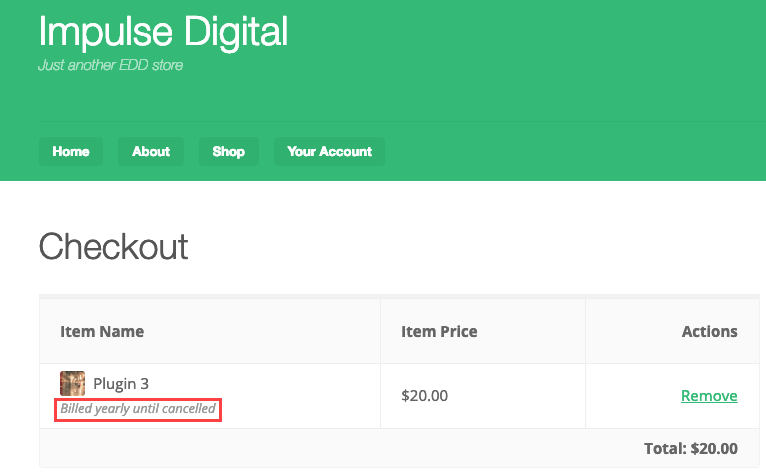 This is extremely powerful for anyone selling licenses for software, services, courses, all access passes, and more. You can configure your products so that customers are charged on a recurring schedule until they cancel. Additionally, you can even offer a free trial before the subscription begins.
With the Stripe Pro payment gateway and Recurring Payments extensions working together, there's no need for customers to manually return and purchase again.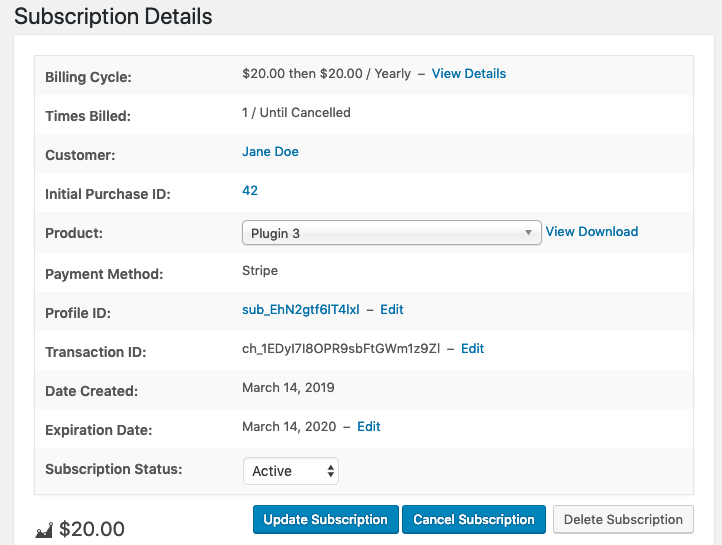 Approve or Decline Refunds Right Within WordPress
Refunds are never fun, but at least with Stripe they are easy. Instead of wasting time logging into your Stripe account to return funds to your customers, you can do it all with one click from your site's dashboard. Edit any payment record, change the status to refunded, and Easy Digital Downloads will do the rest!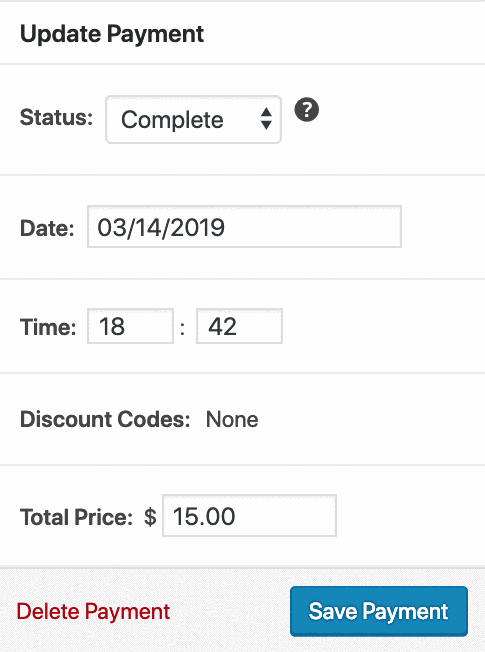 Easy Digital Downloads is a Verified Stripe Partner!
Easy Digital Downloads is a verified member of the Stripe Partner program. This program recognizes software that meets Stripe's strict quality requirements and provides users of Easy Digital Downloads and Stripe with the confidence they need to trust us both with their payment integrations.
Stripe is Available in Over 40 Countries
Stripe is currently available in over 40 countries with more on the way. If Stripe is not yet supported in your country, the Stripe Atlas program is available to help you establish a legal presence in the United States.
Stripe is also able to accept payments in 135+ different currencies and provides support in 27 different languages. 24/7 phone and chat support in English is also available for all Stripe users.

Earn More With Stripe Pro Payment Gateway!
Our extensive research has shown that Easy Digital Downloads stores using Stripe earn 47% more revenue on average than those using PayPal.
What are you waiting for? Take advantage of powerful features such as subscriptions, on-site checkout, and saved cards to increase your conversions and make more money.
Get started with Easy Digital Downloads today!
Supported features, currencies, and countries
Features
Credit Card Processing, Digital Products, Integrated Refunds, On-site Checkout, Physical Products, Pre-approve Payments, Recurring Payments
Currencies
AED, AFN, ALL, AMD, ANG, AOA, ARS, AUD, AWG, AZN, BAM, BBD, BDT, BGN, BIF, BMD, BND, BOB, BRL, BSD, BTC, BWP, BZD, CAD, CDF, CHF, CLP, CNY, COP, CRC, CVE, CZK, DJF, DKK, DOP, DZD, EGP, ETB, EUR, FJD, FKP, GBP, GEL, GIP, GMD, GNF, GTQ, GYD, HKD, HNL, HRK, HTG, HUF, IDR, ILS, INR, ISK, JMD, JPY, KES, KGS, KHR, KMF, KRW, KYD, KZT, LAK, LBP, LKR, LRD, LSL, MAD, MDL, MGA, MKD, MNT, MOP, MRO, MUR, MVR, MWK, MXN, MYR, MZN, NAD, NGN, NIO, NOK, NPR, NZD, PAB, PEN, PGK, PHP, PKR, PLN, PYG, QAR, RON, RSD, RUB, RWF, SAR, SBD, SCR, SEK, SGD, SHP, SLL, SOS, SRD, STD, SVC, SZL, THB, TJS, TOP, TRY, TTD, TWD, TZS, UAH, UGX, USD, UYU, UZS, VND, VUV, WST, XAF, XCD, XOF, XPF, YER, ZAR, ZMW
Countries
Australia, Austria, Belgium, Brazil, Canada, Denmark, Estonia, Finland, France, Germany, Greece, Hong Kong, India, Ireland, Italy, Japan, Latvia, Lithuania, Luxembourg, Malaysia, Mexico, Netherlands, New Zealand, Norway, Poland, Portugal, Singapore, Spain, Sweden, Switzerland, United Kingdom, United States
The countries and currencies shown here may not reflect the most up-to-date supported lists of the merchant processor.