Today is a big day for Easy Digital Downloads. After a little over a year of being available on WordPress.org, we have hit the 100 thousand downloads mark, and to celebrate, we're offering a major discount for all extension purchases.
We released Easy Digital Downloads on April 15, 2012, just 402 days ago, which means we have had an average of 248.75 downloads per day. We think that's pretty awesome.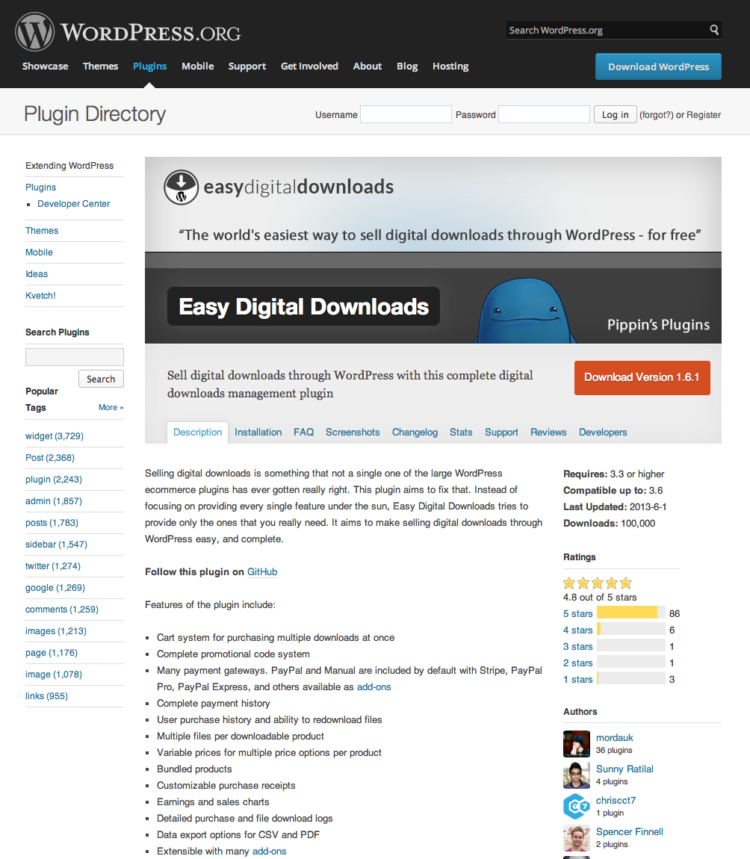 If we can hit 100k in just over a year, I'm confident we can reach 200k in half that time.
With 85 official extensions to choose from, there are options for everyone. To claim your discount, simply enter 100K at checkout to save 30% on your purchase. This discount is valid from June 7 to June 14.