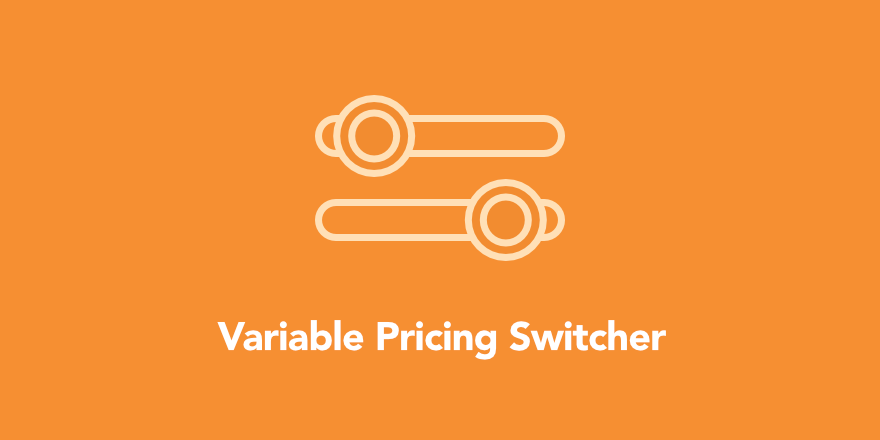 During eCommerce transactions, customers are far more likely to abandon their purchase if they leave the checkout screen in order to make adjustments to their purchase, so keeping customers on the checkout screen is a great way to improve conversion rates.
When a product includes multiple purchase options, such as license levels, allowing customers to select the price option they wish to purchase from the checkout screen can help prevent customers from leaving the checkout screen if they change their mind on which option to purchase.
For example, if you sell a product that has three license options, customers may not be immediately sure which option they wish to purchase. It is common for customers to change their minds once they reach the checkout screen.
Giving customers a quick and easy way to update their option selection can greatly improve the likelihood of them completing their purchase. This is where Variable Pricing Switcher is valuable.
The Variable Pricing Switcher extension gives customers an option select menu on checkout when it is enabled for products in the cart.
If a customer wishes to change the option they are purchasing, they can simply select the new option from the menu and the checkout screen will be immediately refreshed and the shopping cart will show the newly selected option.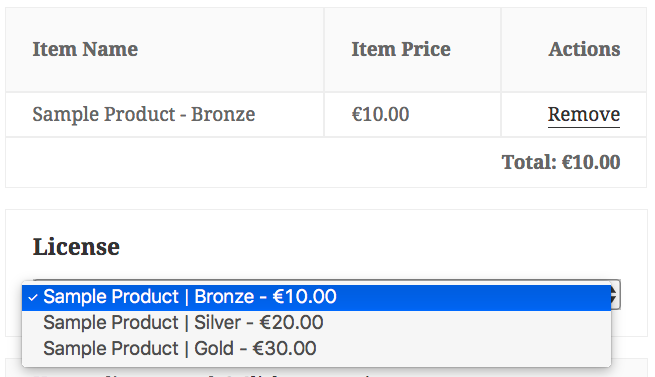 Typically it is best to remove distractions from the checkout screen, but in this scenario adding a new option actually reduces possible distractions by increasing the likelihood of customers staying on the checkout screen. By keeping customers on the checkout screen, they are more likely to complete their purchase.
While there are many ways to improve conversion rates, utilizing Variable Pricing Switcher for products where appropriate is one of the simplest.