It is well known that one of the best ways to encourage customers to share your product(s) with others is to offer them an incentive, perhaps in the form of a discount on their purchase. The EDD Social Discounts extension allows you to offer customers an automatic discount on their purchase simply by sharing the product out to Twitter, Facebook, Google+, or LinkedIn.
The extension is extremely simple to setup. Once activated, a new section will be added to the Downloads > Settings > Extensions page where you can configure the social network settings, and also set the discount amount.
Once the settings are configured, you will have an option like this on product pages (or anywhere else you choose):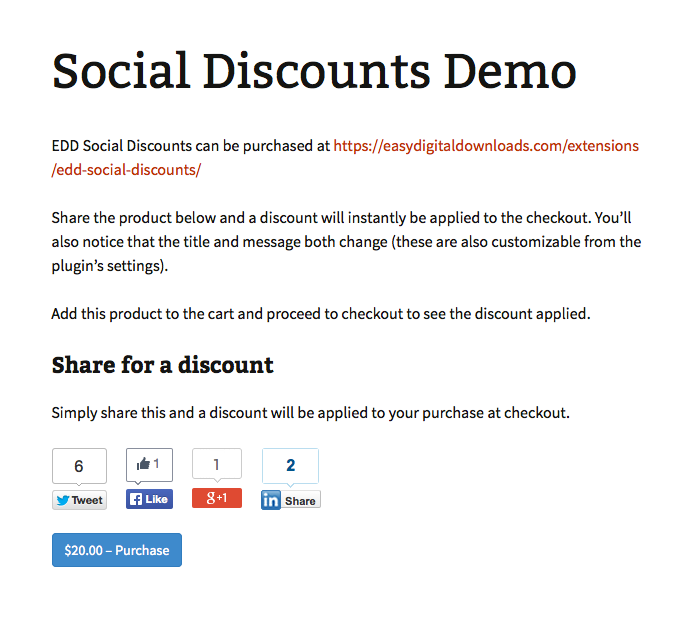 If a customer shares the product, they will then automatically have a discount applied to the checkout: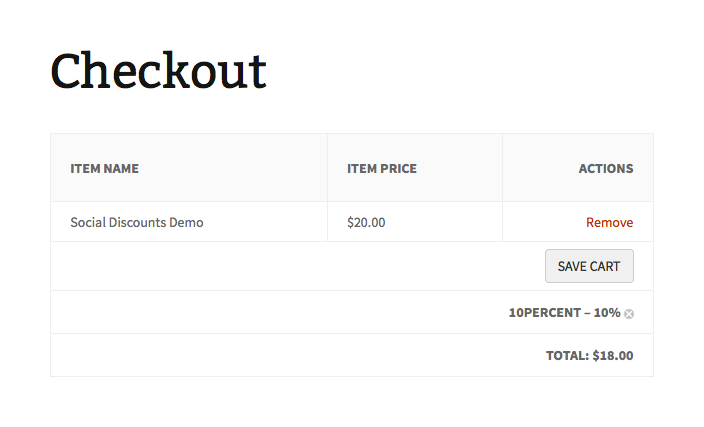 There really isn't much of a better way to boost your revenue, your customer base, and also make your customers happier at the same time.