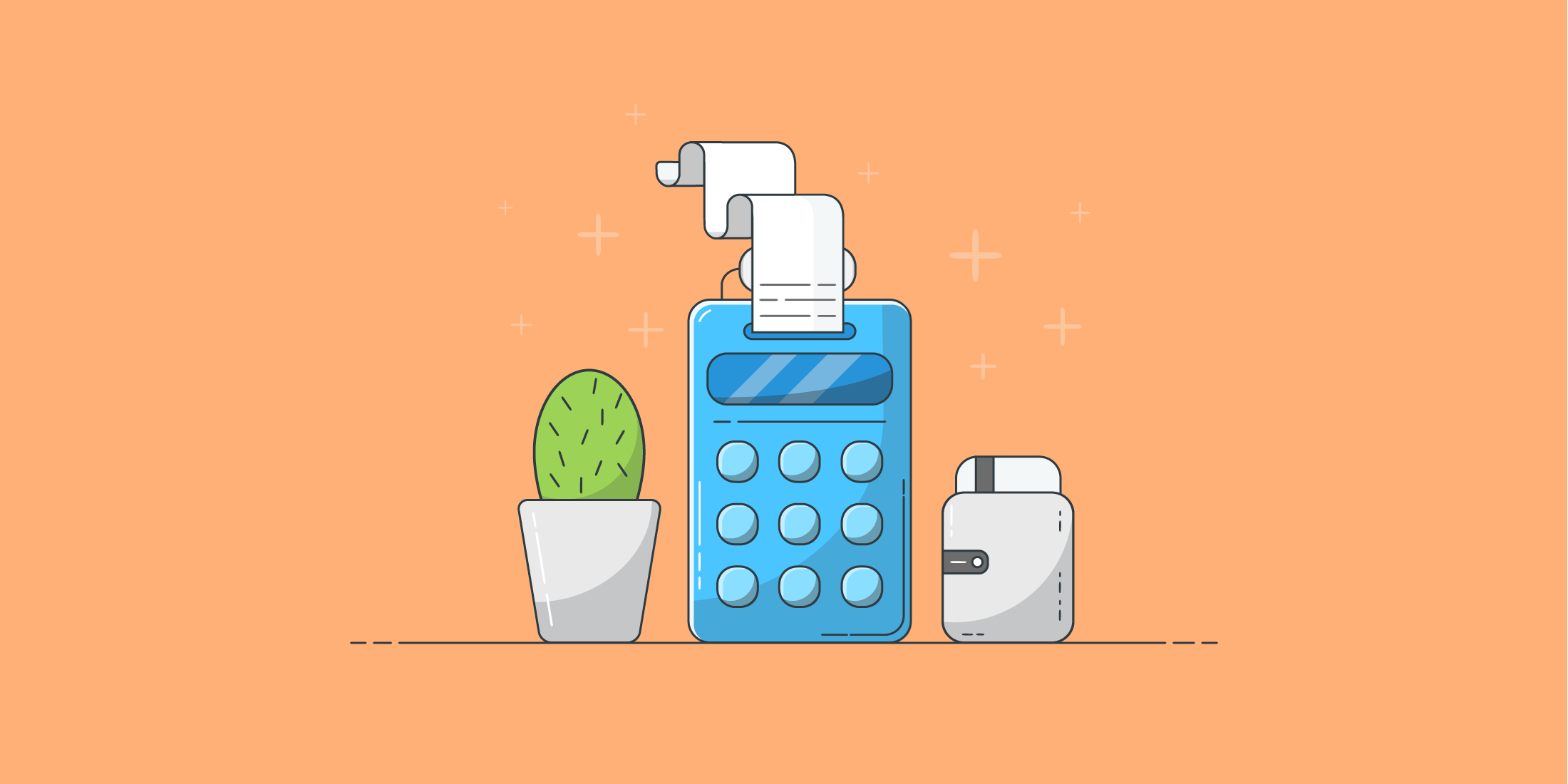 Here's the good news: Compared to traditional brick and mortar businesses and even to eCommerce sites focused on physical goods, digital eCommerce businesses have very low operating costs. Mikko Sumulong of Mix Fonts describes her experience this way:
As someone who used to manage a shop with physical inventory, transitioning to a purely digital shop was much, much easier. Operating costs are definitely lower. All I had to think about was domain registration, hosting and other one-time expenses that pop up here and there.
Mikko says, "When you sell tangible physical products, you think about inventory. You worry about shelf life. You make sure that your product moves and sells. With digital products, you can sell while you sleep, inventory is virtually infinite and overhead is definitely much lower. Gone are the days of fussing around with postage and shipment, production and packaging, spoilage and breakage."
The bad news, if you want to think of it that way, is that there are definitely some costs. It is difficult, if not impossible, to operate a digital eCommerce site without spending any ongoing cash.
Ross Johnson of Project Panorama puts it into perspective by contrasting his WordPress plugin business with his digital agency:
"Running two separate digital download eCommerce stores I've personally found the largest expenses are not hard costs. Hosting, eCommerce platforms, payment gateways, marketing tools, support platforms — are all affordable relatively speaking."
For example, I recently opted for the EDD All Access Pass at $899 per year, and while this sounds expensive for a WordPress product, it's less than $40/site per month for a robust eCommerce platform that makes selling, marketing and maintaining our plugins possible.

Hosting for a simple VPS is about $50 per month with free SSLs via LetsEncrypt. For support we're using a free tier of HelpScout and the KnowAll theme for documentation at $150 a year.

Marketing is inexpensive as well with MailChimp at $25 per month, a free Jilt plan, and Facebook retargeting with $100 a month budget.

So for software, infrastructure and tools it adds up to around $3,200 per year.
Ross continues, "That's only $266 per month in overhead. A couple decades ago the thought of having a sustainable business with that little overhead was practically unheard of. For comparison sake my design agency has tens of thousands of dollars in monthly overhead."
He says, "Now where I've found unexpected expenses all relate to time. As mentioned I also run a WordPress design agency and am very aware of opportunity cost. The time it took to set up the sites, write documentation, design the sites (granted, we could have used an existing theme), test the payment gateways, test the software licensing and updating capabilities, etc… far exceeds the out of pocket costs for infrastructure. For some of our initial plugin releases it took more time to get the plugin ready to sell than to design and build the plugin itself."
Primary costs
Let's start our review of the expenses involved in maintaining an eCommerce business with the three inescapable costs: hosting, domain registration, and payment processing fees.
Website hosting
In order to exist online, all websites must be hosted somewhere. Traditionally this means purchasing a web hosting account from a web hosting company. Fortunately/unfortunately there are a lot of web hosting companies to choose from.
Choosing the right hosting company can be challenging if you are just getting started, and cost is one of the factors that will guide you as you make your decision. But there are some important points regarding cost to consider when choosing your hosting provider:
You get what you pay for. This classic rule applies so often in life, but I know many people who have uttered it at least once in relation to web hosting. We regularly encounter customers experiencing problems which can only be alleviated by upgrading to better, more expensive hosting solutions.
Expect to pay more as you grow. Budget hosting can be just fine when your business is brand new and traffic to your site is minimal. But as the number of visitors and customers increases, so will the resources your site uses. For this reason, expect the cost of your hosting to loosely correlate with your commercial success.
Domain registration
Though typically very inexpensive, domain registration is a necessary cost for any online business. Prices for standard domains are usually close to $10 per year with some newer TLDs (Top-level domains) costing a lot more, and premium domains being auctioned for thousands of dollars.
It is worth noting that many businesses end up with multiple domains in their portfolio. These domains typically fall into one of these categories:
Variations on the primary domain. Often includes common misspellings of a business' actual domain (like easydigitaldownlods.com) or additional TLDs (like easydigitaldownloads.net).
Campaign specific domains. Many businesses employ dedicated domains in their marketing and advertising which simply redirect to the primary domain or to a relevant section on the site. These can be useful for making the address more relevant and memorable to the target audience. It is also possible, if configured appropriately, to track usage of alternate domains which helps gauge the ROI (return on investment) on campaigns.
Domains for separate brands or initiatives.
Old domains which must continue to function despite no longer being actively used.
Shortcut domains used to make navigating to the site or a page on the site simpler. For example a business with the URL acmebusinessventures.com/careers could use a domain like acmejobs.com as a shortcut to get visitors directly to their careers page more easily.
At Sandhills Development we have at least a dozen different domains which we maintain, which is not an unusually high number for a company of our size.
Payment processing
Every single payment made on an eCommerce site will be processed by a payment gateway, and all gateways charge in some way for their services. Most commonly, a small percentage of the transaction is taken by the payment processor before funds are delivered to the seller. PayPal and Stripe are the most popular gateways among users of Easy Digital Downloads and both charge 2.9% + $0.30 for every transaction with their standard plans.
There are many, many other payment gateways which are primarily differentiated by their features, supported currencies, and supported countries.
Likely additional costs
The following expenses are very commonly necessary for digital eCommerce sites, but are still technically optional:
Theme
Many platforms, especially WordPress, have a large selection of pre-made eCommerce themes available. There are tens of thousands of both free and paid WordPress themes to choose from. Paid themes are most commonly sold with an annually renewed license and tend to cost as little as $19 and as much as $199. Many theme providers sell more than one theme and memberships granting access to an entire collection are popular.
One note about themes: It is normal to change themes periodically. A website's aesthetic can quickly appear dated, so visual refreshes are expected now and then. Plan into your budget that you will change your theme approximately every two years. Also, with that in mind, it is wise to avoid themes which are extremely complex and full of features to configure as they can create very real barriers to switching.
Plugins
In many website platforms, new functionality can be added to a site by obtaining specialized addons and installing them. These can be called extensions, apps, modules, nodes, or plugins as is the case with WordPress. Plugins are used for all kinds of different purposes. They can integrate a site with third party services, enable useful new features, improve site performance, provide additional reporting and data, modify how the underlying platform works, and more. For example, the features that make eCommerce possible on a website are often handled by plugins.
Figuring out the plugins which you will need for your eCommerce site can be challenging. Just like with themes, many thousands of plugins exist, both free and paid. Plugin pricing is also commonly based on annual renewals for updates and support.
The price for a given plugin depends mostly on how significant and complex the features are. A plugin which adds a Twitter link to your site's sidebar will usually cost far less than a plugin which adds an entire membership management system for example. The low end of premium WordPress plugin pricing tends to be around $9 or $19, whereas the high end can sometimes be $299 or more. However, as previously mentioned, there are many free plugins available, and you might end up only having to purchase licenses for a small number of commercial plugins to fulfill your site's technical requirements.
Email marketing
The importance of building and maintaining a list of email subscribers cannot be understated for eCommerce businesses. The only reasons that this is not listed under the primary, required costs are because one can technically operate without doing any email marketing (it would just be a huge wasted opportunity), and because some email marketing platforms have feature rich free plans.
There are a lot of email marketing providers to choose from. MailChimp is the most popular amongst our users but AWeber, ConvertKit, ActiveCampaign, and Drip all have large user bases – and these are just a few of the available choices.
Pricing is most often based on factors such as list size and usage (like the number of emails sent), which means it is easy to scale up as your needs increase.
Cart recovery
Cart abandonment is a very real and measurable occurrence on any eCommerce site. There will always be a percentage of visitors who begin making a purchase but for some reason, perhaps a distraction or a last second change of mind, they do not complete the process. Thankfully, tools exist now which can help bring these potential customers back. This is normally accomplished by sending an email to the prospect with a link to their cart and an invitation to complete their purchase.
Cart recovery can be a feature of the eCommerce platform, a plugin, an email marketing tool or a third party service. Features can include time delay settings, email templates, multiple emails, and dynamic discount code generation which offers an incentive to the customer if they act on the request to complete payment.
Affiliates
Affiliate marketing is a popular and proven method for driving online sales. It works by awarding commissions to third parties who refer customers. Often affiliates are paid a percentage of the final sale but some programs pay flat rates. Affiliates will be willing to promote products which are likely to sell and pay out generously when conversions occur.
Adding an affiliate program to your digital eCommerce site can be a fantastic way to bring more customers in. But affiliates don't send customers for free. You will need to determine a commission amount which is both fair to you while also being worthwhile to the affiliate.
Other possible costs
Every eCommerce site is different and there are thousands of possible costs related to operating an online business. But here are a few which are very common:
Backups
Content Delivery Network
Uptime monitoring
Sales reporting and analysis
Advertising
Copywriting
Quick note on SSL: SSL certificates are more important than ever. Thanks to Let's Encrypt, they are available for free in most situations. Results may vary between hosting providers but this eCommerce necessity is no longer a cost consideration.
Our costs
At Sandhills Development, we highly value transparency and helping others. In the interest of providing as much value and insight as possible for other digital eCommerce business owners, here's a detailed breakdown of our monthly website related operating expenses:
Note that the affiliate payouts as well as the fees for PayPal and Stripe are variable numbers, and this example was taken from October 2017's revenue. Also, these costs are for three different sites, combined (Easy Digital Downloads, AffiliateWP and Restrict Content Pro).
Join the conversation!
Are you running a digital eCommerce site? Chime in below with your thoughts about what's worth spending money on and what we may have missed. Or, are you thinking about starting an eCommerce site of your own? What questions do you have as you work out your plan and budget?
Illustration by Jessica Johnston.