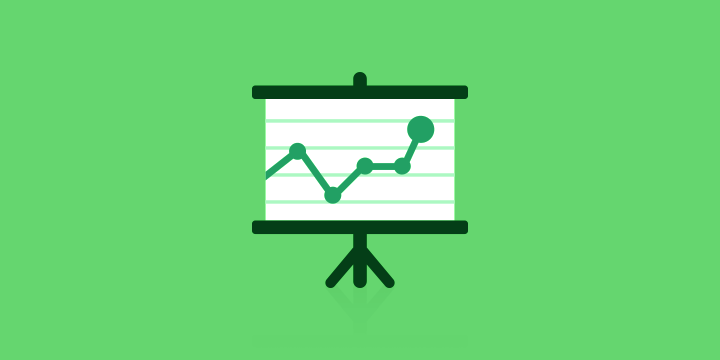 There's a good chance by reading this that you're already using Easy Digital Downloads to power your online e-commerce store. No matter how much you currently sell, AffiliateWP can help you to effortlessly set up an affiliate marketing system that can over time, increase your sales.
How much can you increase sales by?
Everyone's experience with affiliate marketing will undoubtedly be different so I can't give you a magical number right off the bat. What I can tell you is this; if you believe in your products, find a solid affiliate marketing system, recruit affiliates that are properly aligned with your business and be honest to your affiliates, over time you could see a significant increase in sales. Some will see this growth happen rapidly, others will see it over a longer period of time. Affiliate marketing works, there's little doubt about that.
Read on to hear about some sites using AffiliateWP as their affiliate marketing system and just how much they increased their sales by:
Nanshy.com
SellwithWP recently published an interesting case study for a company called Nanshy who use AffiliateWP to promote their e-commerce store.
The case study revealed that affiliate referrals made up 30% of their sales.
EasyDigitalDownloads.com
Since we use AffiliateWP here at Easy Digital Downloads we decided to run some numbers to find out how affiliate referrals had contributed to income. We started using AffiliateWP around the same time it was launched on April 9th 2014 so I used that as the start date for the calculation. Here's what we found: 23.63% of all income from April 9th 2014 until now came from affiliate referrals.
Affiliate referrals made up 23.6% of Easy Digital Download's total income
Click To Tweet
AffiliateWP.com
As you'd expect, we also use AffiliateWP on AffiliateWP.com. Since we launched both our website and plugin on April 9th 2014, I again used this date in the calculation. We even received our very first referral sale on the first day we launched!
We found that affiliate referrals have made up 30.1% of total income since April 9th, 2014.
Affiliate referrals made up 30.1% of AffiliateWP.com's total income
Click To Tweet
What is AffiliateWP?
AffiliateWP is an affiliate marketing plugin for WordPress built by the same creator as Easy Digital Downloads, Pippin Williamson. If you already use Easy Digital Downloads, I think you're going to love AffiliateWP. Needless to say, AffiliateWP beautifully integrates with EDD and feels like part of WordPress itself.
How it works
After installing AffiliateWP, users register on your website to become affiliates. These affiliates will help promote your site using a URL that is unique to them. An affiliate might share their referral URL via Twitter, Facebook, blog posts, email newsletters and various other ways.
When a customer clicks on the affiliate's referral URL and makes a purchase on your website, the affiliate will be awarded a commission. It's as simple as that!
The benefits of affiliate marketing
It's cost-effective
Affiliate marketing is an incredibly cost-effective marketing strategy with little risk, as affiliates are only awarded a commission when a sale is made. You can even use AffiliateWP to generate referrals on other conversion types such as when a form has been completed.
To get started, you only need to pay for the initial cost of AffiliateWP, and depending on the cost of your digital products, the price of an AffiliateWP license can be covered with just a few affiliate sales; it will literally pay for itself.
Your sales will increase
Users register on your site as affiliates because they want to earn money promoting your awesome products and services. Since it's performance-based, an affiliate will work hard to promote your site; it's like having an army of marketers without the cost.
With the substantial increase in traffic thanks to the efforts of your affiliates, there's a higher likelihood that you'll make more sales. Win, win!
Your site will be easier to find
Affiliates will promote your site through blog posts, email marketing, social media, and more. Your site traffic will increase, your SEO will improve, and customers will be able to find you easily.
The benefit of improved search engine visibility is twofold:
More traffic to your site means more conversions, not only on products that your affiliates are actively promoting, but on your other products as well.
When you launch a new product, you'll be putting it in front of many more people.
Affiliate Marketing is cost-effective, increases your sales, and makes your site easier to find
Click To Tweet
Super easy to set up
Setting up AffiliateWP with Easy Digital Downloads is simple. All you need to do is enable the checkbox next to Easy Digital Downloads on the integrations tab of the settings page. Click save and you're done!
Which license is right for you?
There are four different pricing options available. Each license is priced based on the number of sites you wish to receive updates and support for, and whether or not you need access to the Pro add-ons.
Do you need Pro add-ons?
Pro add-ons allow you to extend the functionality of AffiliateWP in very useful ways.
Lifetime Commissions allows affiliates to be linked to customers for the lifetime of the customer. This means that if the customer ever returns and makes another purchase, the affiliate will be awarded a commission; even if the customer clears their browser cookies, the cookie expires, they use a different browser, or even a different computer.
Tiered Affiliate Rates allows you to reward your affiliates with higher commission rates the more they earn and/or the more successful referrals they generate.
Pro Add-ons are only available with the Professional ($199) or Ultimate license ($449) and can't be purchased separately. The added benefit for these licenses is that you'll also receive any Pro add-ons built in the future for free!
How many sites do you need an affiliate marketing system on?
If you only have one site that you would like to set up an affiliate system on, the Personal license ($49) is a great place to start. If you need to use AffiliateWP on up to 3 sites, there's a Plus license ($99) available.
Do you need ongoing plugin updates and customer support?
The licenses are annual, and AffiliateWP will continue to work after 1 year, but we highly encourage customers to upgrade so you can continue to receive customer support, bug fixes and new features. With a valid license key, AffiliateWP can easily be updated from within your WordPress admin. You'll also receive a huge 40% discount if you decide to renew your license!
If you're after the easiest, best value option, the Ultimate license ($449) includes lifetime customer support and plugin updates. That's right – you'll never need to renew your license, ever!
Will you need to upgrade at a later point?
Licenses can be upgraded at any time. If you decide you want to start on the Personal license and upgrade at a later point, a 1-click upgrade is offered through the account page.
AffiliateWP pays for itself, fast.
If you sell a $20 digital download on your site and your affiliate commission rate is 20%, you'd need just 3 referral sales to almost cover the plugin cost of the Personal license!
Risk-free, 30 day money back guarantee
But wait, there's more! AffiliateWP has a 30 day money back guarantee so you can try it risk-free on your website. If for some reason it doesn't work out for you, contact the support team and you'll be refunded 100% of your payment (but we hope you'll love it as much as we do).
If you're already using AffiliateWP alongside Easy Digital Downloads let us know how it's working for you in the comments below!