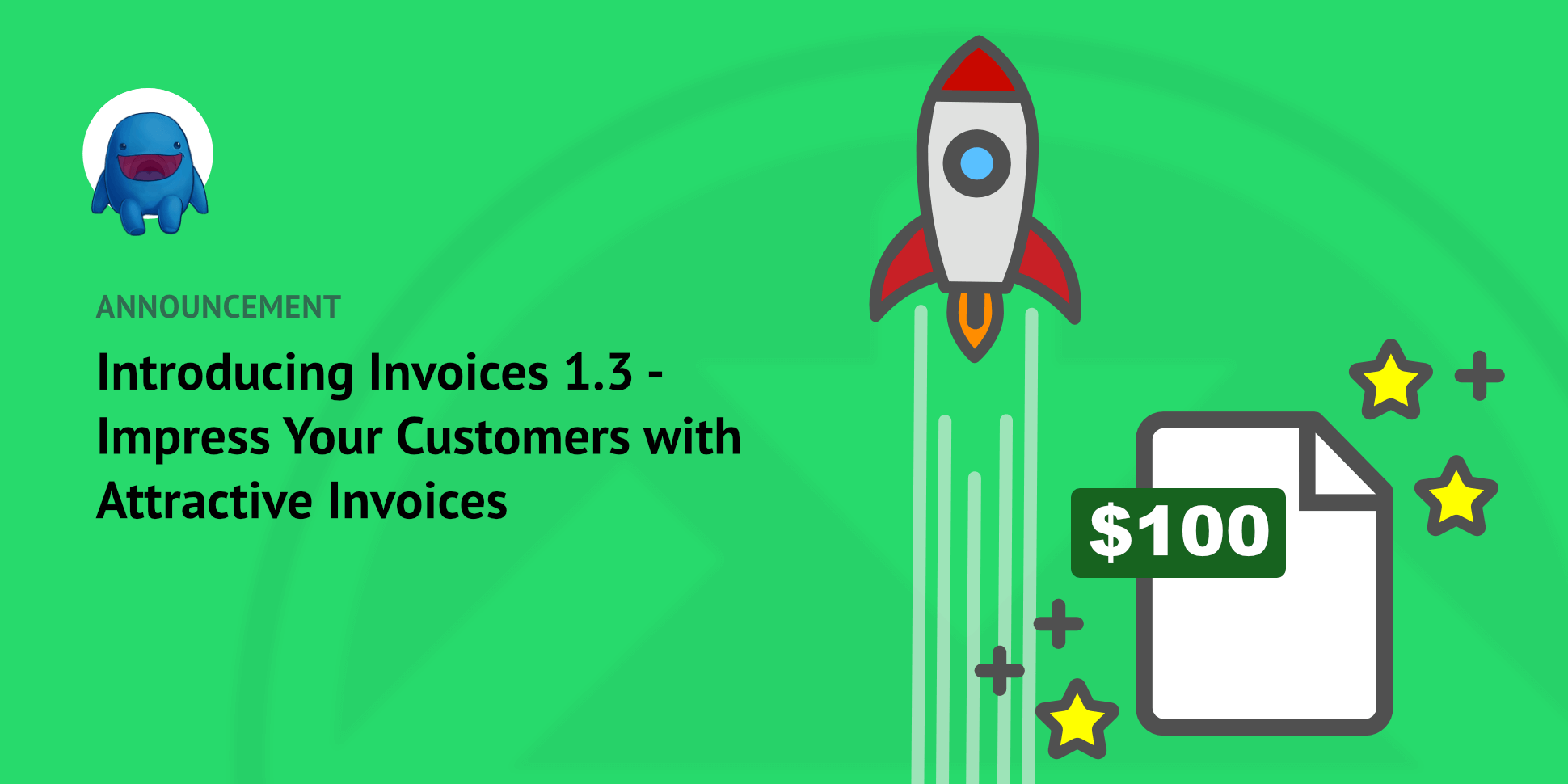 Have you heard that it costs you way less time and expense to keep an existing customer than it does to get a new one?
Some studies say it takes 5 times the expense to get a new customer. Others up to 25 times the expense! Either way…wow. 😮
We're here to help develop loyal customers. Today we bring you Invoices 1.3!
Happy customers are more likely to become repeat customers. Providing customers with easy access to their purchase information builds trust.
Here are the highlights of Invoices version 1.3 release:
Attractive invoices with no coding required
Secure (tokenized) invoice links for easy access
One-click PDF generation
Merging of Invoices and PDF Invoices into one extension
Attractive Invoices with No Coding Required
Create great-looking invoices all from your WordPress dashboard. There are 3 Invoice Styles to choose from.
All 3 allow you to add a logo or graphic.
"Default" and "Lines" styles allow you to set a color which is used throughout the lines in the document.
A third "Minimal" style allows you to drop the lines if that is your preference.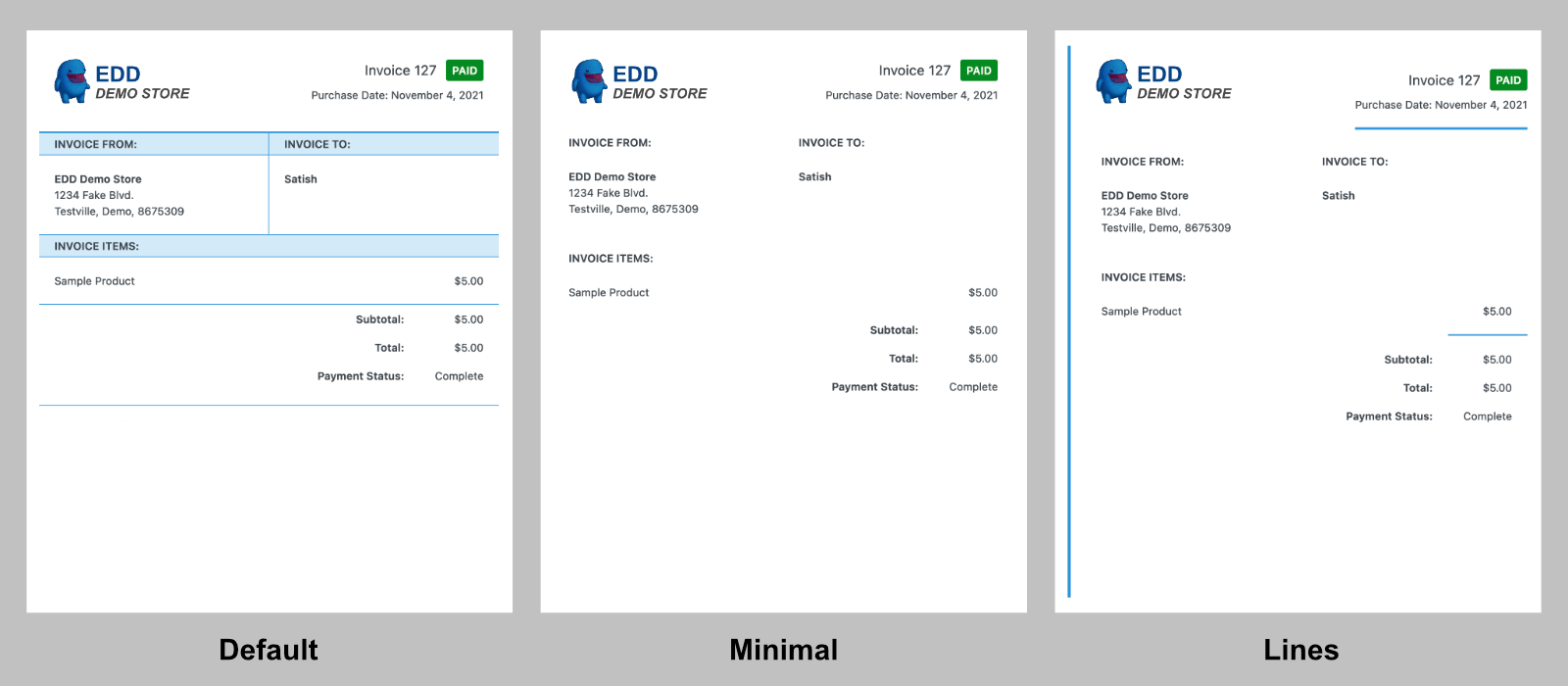 Fully Customizable Invoices
The invoices are built with HTML, so you or a designer have the option to fully customize the style with CSS. Developers will appreciate the hooks available to change the output.
All this means you can tailor invoices to best suit your customers' wants and needs. Those professional details go a long way to building trust and making your customers become repeat customers.
Improved Invoice Workflow
The Invoices extension has always allowed both store owners and customers to adjust the customer information on an invoice.
This is so a customer can include important information, for example; full customer address, or a VAT or tax number.
The workflow for Invoices used to look like this:

Click Generate Invoice
Fill out form to make edits to the invoice
Submit the form
View the Invoice
We wanted to improve that and make it more intuitive. We also have made the edit step an option that site owners can enable or disable.
Now the workflow for Invoices is:

Click View Invoice
The customer sees the invoice

Optional: Allow user to edit invoice
This is easier and more intuitive for customers. It has the added benefit of allowing you to disable customer invoice editing if that's a feature you do not need.
All of this means you can give your customer self-serve access to attractive invoices for their records. This saves you time and labor in customer support.
The ease of use and transparency on your store will encourage customer loyalty.
Secure (Tokenized) Invoice Links for Easy Access
The custom URL used to view invoices has been updated to allow secure access to invoices. This means customers can view their invoices, without logging in, if they have the secure link.
Customers can share the invoice with their accountant or tax preparer with no fuss. Or they can easily access a nice printable invoice at any time, even if they are not logged in.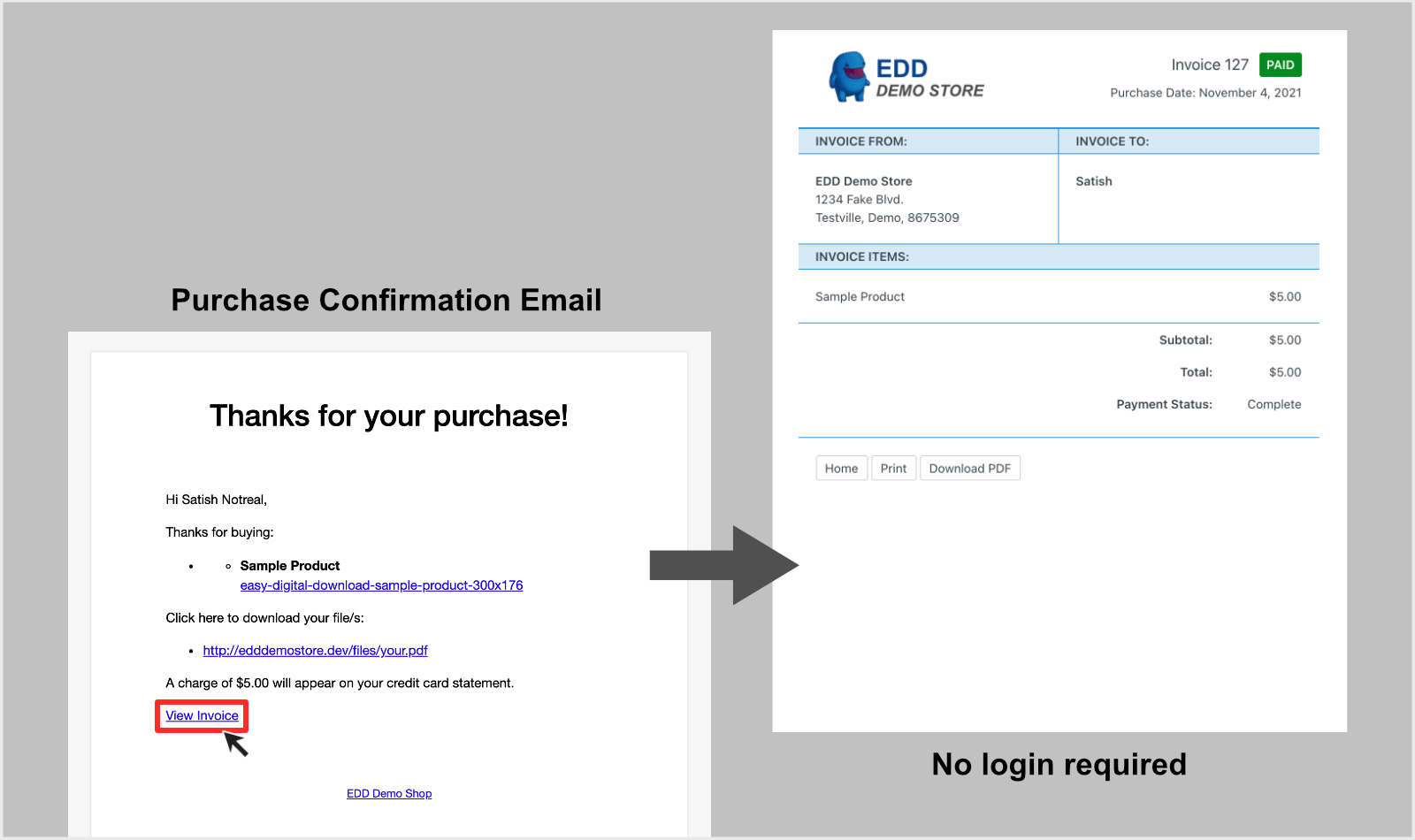 This is much more convenient for your customers. They just click and view.
This is much better than clicking, trying to log in, forgetting their password, resetting password and getting frustrated.

(I know, that never happens to you because you remember all your passwords on all your sites 😉).
When you make things convenient for your customers, you are developing customer loyalty.
One-click PDF Generation
You can now generate and download a PDF invoice with one click. They will have the styling you chose from the 3 Style Presets.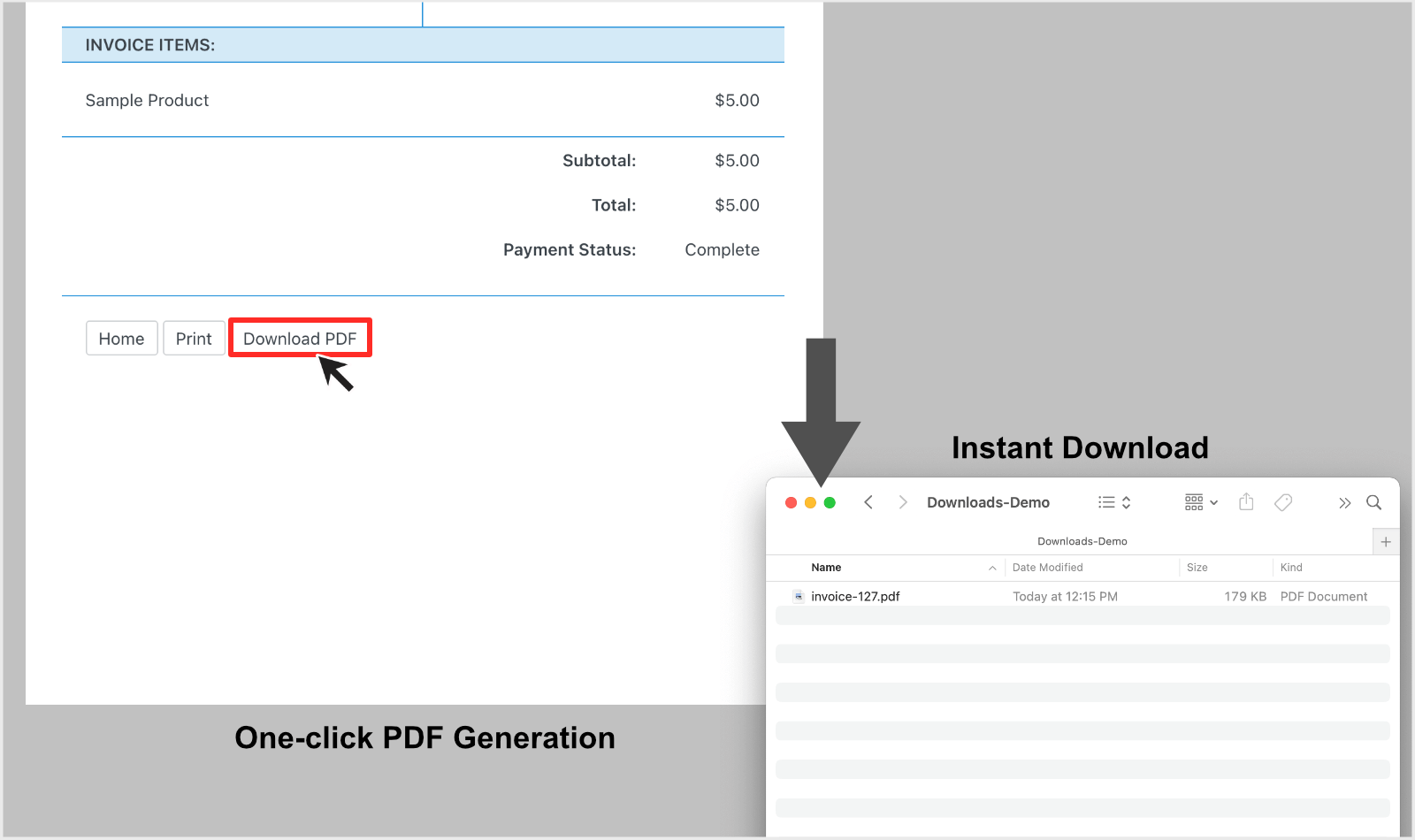 Merging of Invoices and PDF Invoices into One Extension
The best features of PDF Invoices are now a part of Invoices 1.3. So we think it will be more simple if we just roll these two extensions into one.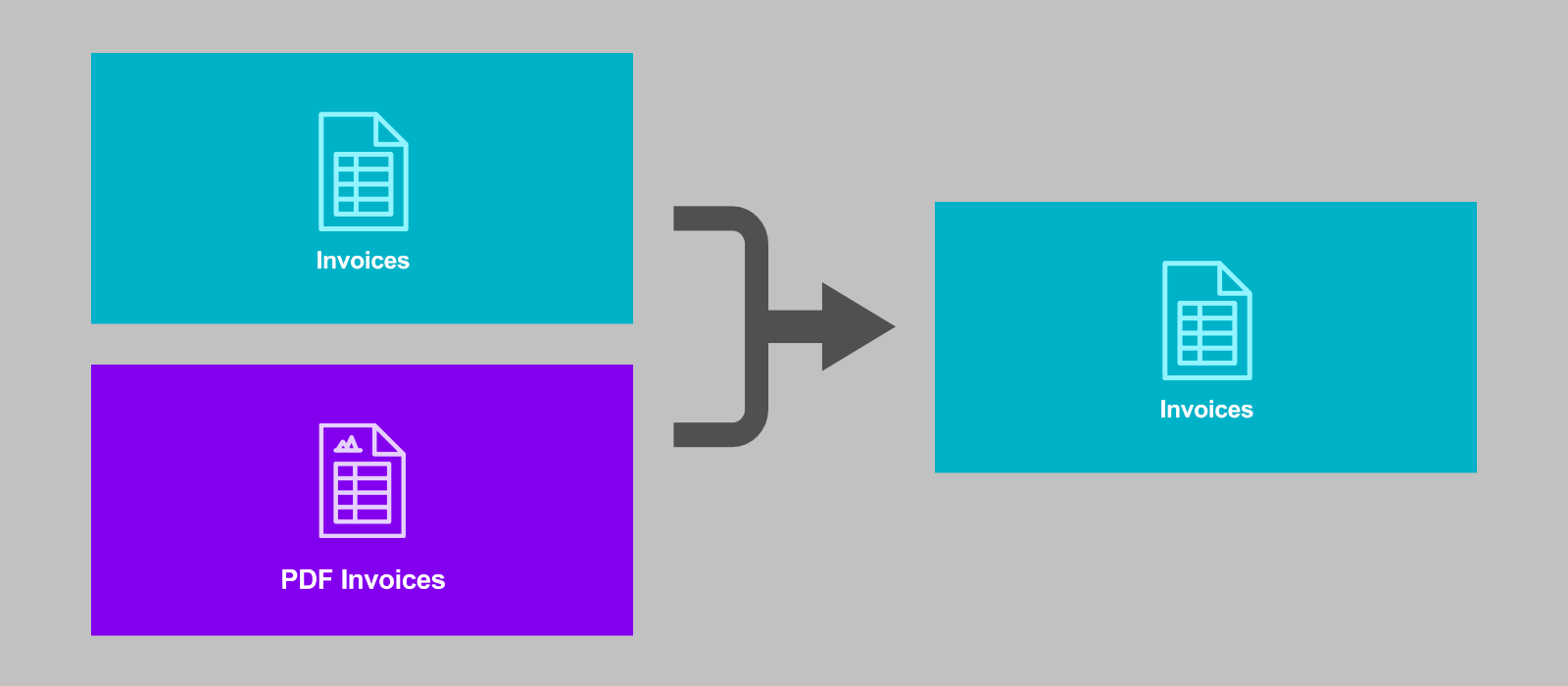 Everyone using either extension will have access to all features. There's no more wondering which EDD Invoice extension is the best for your use case. Sweet deal!
Existing PDF Invoices user?
Perfect. None of your data will be affected. You just get more features!
If you have a PDF Invoices license, you can now log in to your account and grab Invoices any time you want. It's yours to use as long as you keep your license subscription active.
All you have to do is log in to your EDD account area. Look for File Downloads. Next, look under Files and grab the Invoices ZIP file.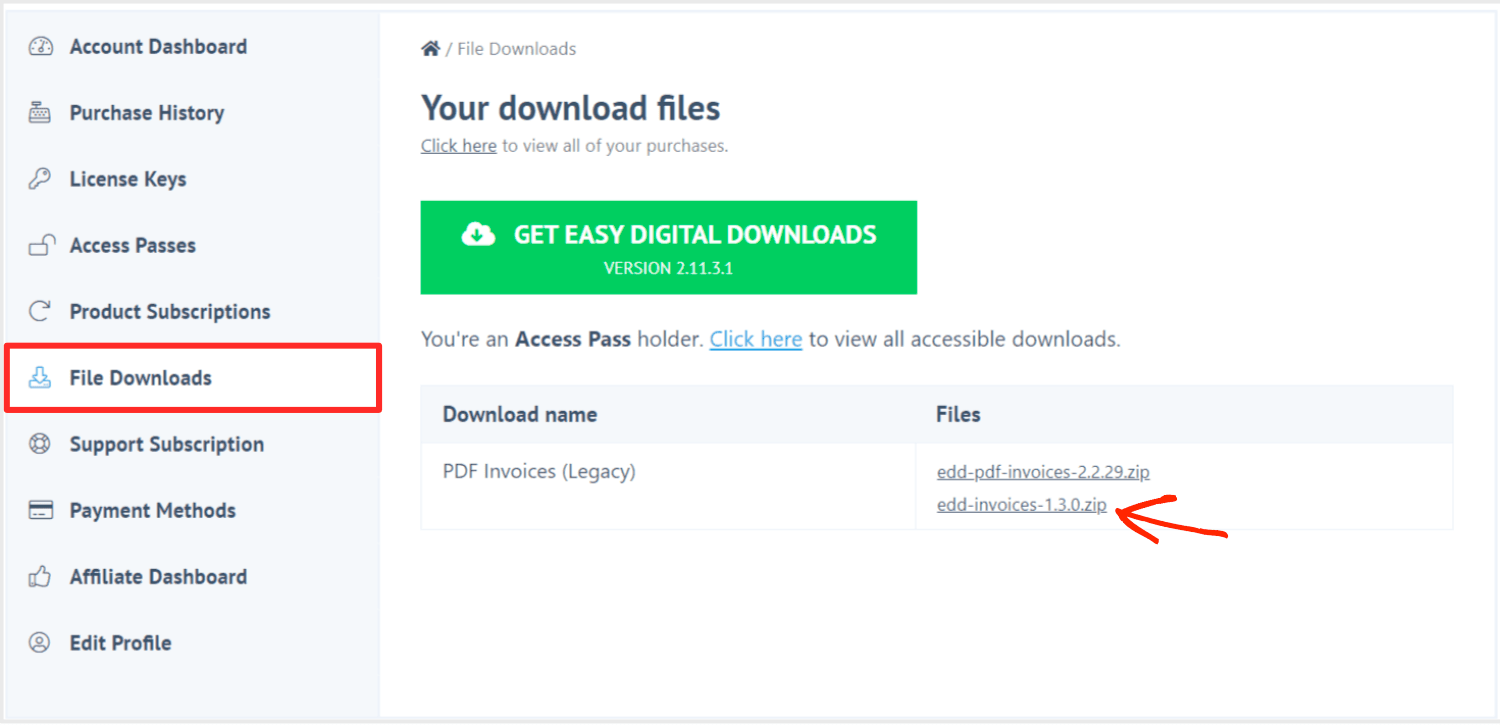 If you have an EDD Pass you can find Invoices under View My Downloads in your account area: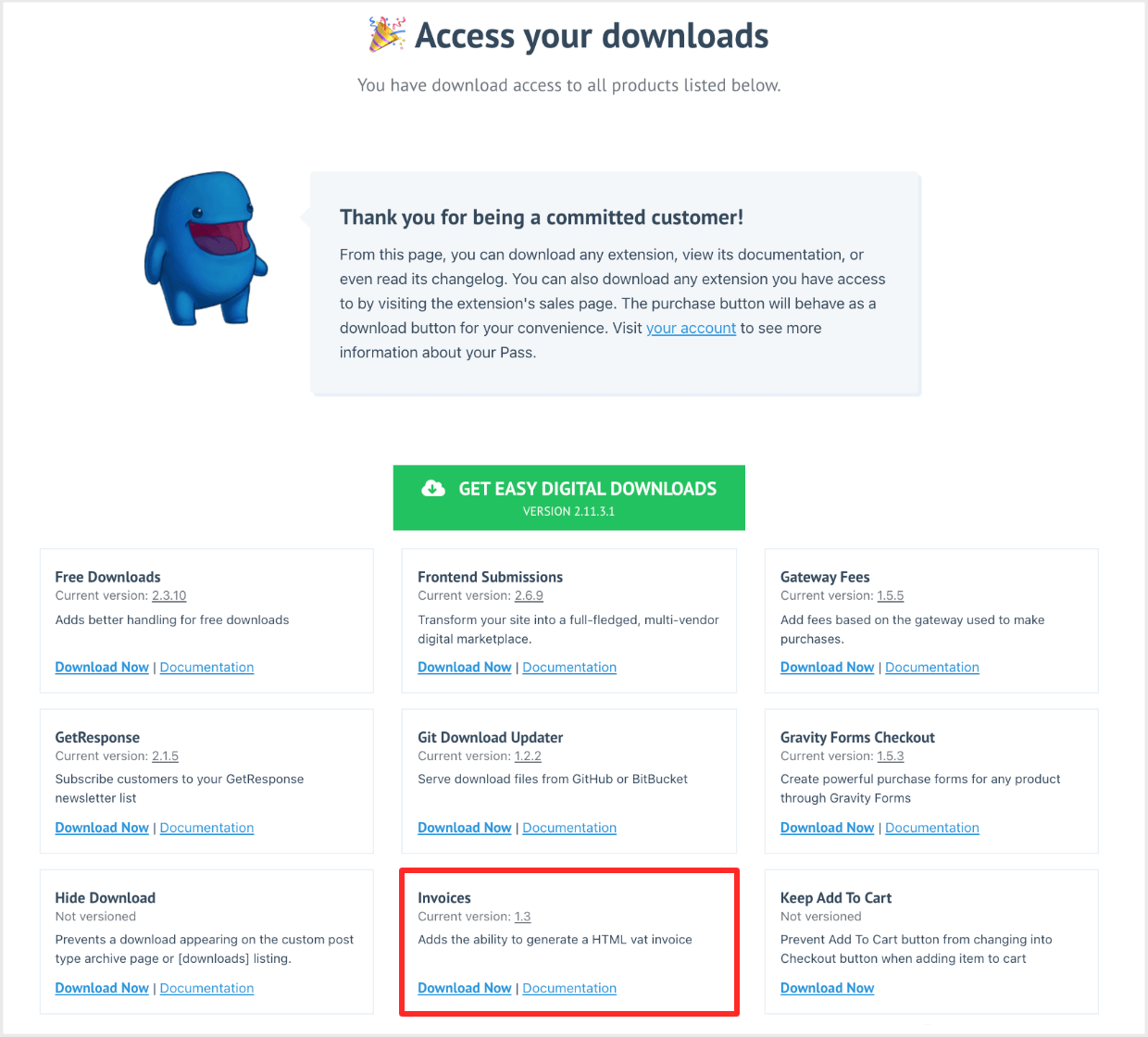 🚨 Remember: with the release of the Invoices extension version 1.3 we are recommending all users of the PDF Invoices extension switch over to the Invoices extension.
Want to keep more of your customers? Add attractive invoices to your site so you can make a good impression and make it easy for customers to access their purchase information.
To use Invoices you need an EDD Pass. Grab one today if you don't have one.
To learn about all configuration options for Invoices 1.3 click here to view our Docs.
Thanks for using EDD to sell your digital creations. We'll keep working on more great features to grow your business.
Joe Wells
Product Educator
Easy Digital Downloads