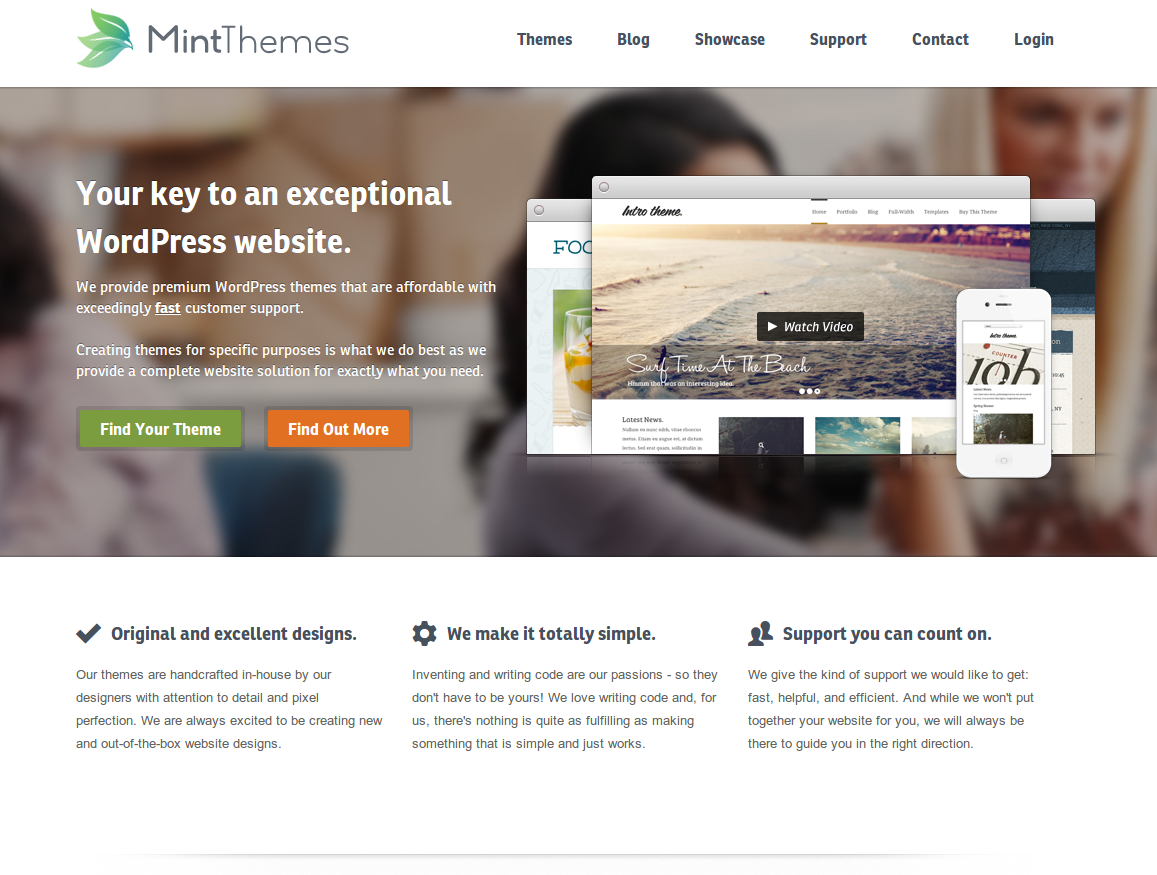 Mint Themes, one of the premiere WordPress theme providers, has just relaunched their website with Easy Digital Downloads as the back bone to their store front. Adam Pickering, founder of Mint Themes, was kind enough to answer a few questions about their experience with the plugin
Why did you decide to use Easy Digital Downloads for Mint Themes.
Over the years we have used many different systems on Mint Themes and on our other website brands. We've used Cart66 and aMember primarily, and we tested a few others, but could never find a solution that worked for all of the needs we have. We found that most of the other eCommerce/Membership scripts & plugins think of digital eCommerce as more of an afterthought and there isn't as much attention to all of the needs of a digital store. This is why we settled on Easy Digital Downloads.
With ease of use, not overly complex setup, and the ability to create extensions, EDD is an extremely powerful tool for our business. We've significantly improved our checkout process and members area. Our customers have already given us praise on the new layout/system.
How was the experience customizing your site with Easy Digital Downloads?
It was really impressive. EDD is very flexible and gave us room to customize it like crazy – while still maintaining it's solid foundation.
As a designer I spent lots of time reading articles on customer behaviour when it comes to checkout design and the little things that make a difference when creating a high converting checkout page. One of the main goals was to ensure that the new checkout page design was using a one step checkout process and adding a feeling of trust for the buyer. One way we did that was to darken the credit card field area and include a large padlock icon in the background.
All of my design changes were able to be integrated into the EDD checkout with help from Pippin and we will be able to update the main plugin without fear of the checkout page breaking in the future which is a huge bonus.
Are you using any extensions for EDD? If so, which ones?
Yes. We are using around 15 different EDD extensions – almost too many to mention. But some of my most favourite that we use on our production site would be the sales notifications that push to our iOS devices using the pushover extension and the single support sign-on extension for ZenDesk so that the customer doesn't have to create a ZenDesk account.  It also auto signs them into ZenDesk.
We've also made a number of extensions that are being sold on the EDD marketplace.
Any advice or guidance you'd give someone considering making the switch to EDD?
I would say that there really isn't any other plugin out there with the capabilities, organized and robust code, and overall ease of use that Easy Digital Downloads has. And also, even if you are doing a re-launch of a site that has thousands of users, which might sound really complex and time consuming, it actually wasn't very difficult at all. With help from Pippin and the EDD development community it made the process of moving away from Cart66 to EDD quite easy