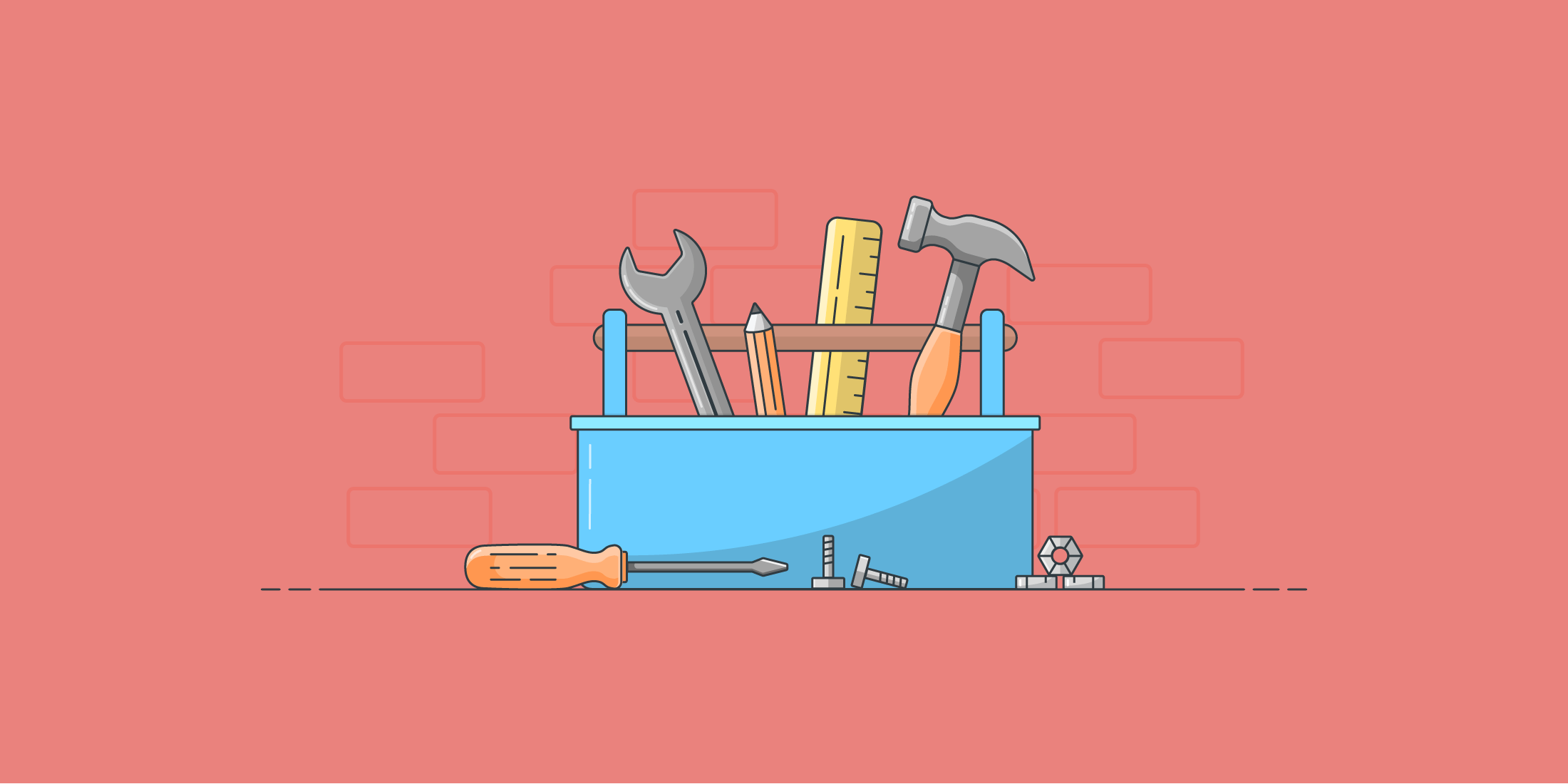 Like Arya has 'Needle', Batman has batarangs, or Thor has his hammer, 'Mjölnir', everyone has their favorite tool or tools.
Have you ever come across a piece of software or a business tool that makes you so ridiculously happy you get heart eyes? 😍 Well, we know what you mean. That's exactly how we feel about some of the tools we use on a daily basis to help keep our eCommerce business ticking along. In this post we'll look at some of our favorite business tools, and how they can help you run your eCommerce business.
Heads up! This post contains NO affiliate links. These are simply the tools we use ourselves and why we like them.
GitHub
As the saying goes, "Teamwork makes the dream work". Ensuring we have somewhere to capture the various things we work on is essential for our remote team. Since we're in the software biz, GitHub is where all the magic happens. GitHub is a software development platform that allows multiple users to build and improve software together. The very first commits to the Easy Digital Downloads public repository were made mid-March in 2012.
We wouldn't be able to do what we do without GitHub. It helps us mobilize the tasks we need to do to bring our products to life. We use it to manage and collaborate on our various software projects, as well as allow our users and the wider community to contribute by sharing their feedback, and in many cases, their code.
If GitHub disappeared tomorrow, I'd probably just quit. The concept of doing what we do without it is not just unappealing but basically inconceivable.Kyle Maurer
One of the most useful features of GitHub is the ability to organize all the feature requests, suggestions, and fixes. We prioritize and coordinate updates to our software into "milestones". With milestones, our team is able to focus on specific tasks that will be included in the next version release or a future update. And it sure feels gooood when we close all the issues in a milestone!
G Suite
As an eCommerce business, we're starting to make more use of the numerous apps that Google offers alongside email. The G Suite apps offer businesses of all sizes the foundation tools that every company needs; emails, documents, spreadsheets, a calendar, and a place to store various other documents and files.
Gmail is by far our most-used G Suite product, but we are increasingly relying on Docs, Sheets and Drive to share work amongst our team.
As the organization grows, our email and document management needs continue to expand. Thankfully Google's G Suite takes care of our growing needs effortlessly.Pippin Williamson
Gmail allows you to offer multiple email addresses for the same inbox. This is extremely useful for our team, who each have multiple email addresses. One address might be specific to a product we work on, such as Easy Digital Downloads, and the other address is a Sandhills Development email… but both addresses access the same inbox – magic!
In Docs and Sheets, the ability to make suggestions, comments, and changes to communal documents allows us to share ideas, thoughts and update as necessary to keep track of work in progress.
Slack
As a remote team spread across this fair Earth, from large continents to small islands, with people living in and traveling to various time zones, there is a huge element of trust. Constant communication is crucial to building that trust, so our preferred tool for real-time communication is Slack. Slack is a cloud-based team messaging tool that allows instantaneous direct messages and group messages between team members.
So many apps sacrifice simplicity for features. Slack defies this rule and does better than any other tool I can think of at providing immense power and rich features without over-complicating the experience.Kyle Maurer
Every day we hop on Slack to chat as a team. It's easy to use, and we love its reliability. People pop up at various times when their day begins. We've segmented our products and projects into different Slack channels to keep the chat focus on that particular topic. Our channels provide places to discuss specific work projects, industry news, customer support, team health and wellness, company business, and engage in general banter.
Slack has numerous features that we use on a day-to-day basis, such as pinging other team members or whole channels, private text chat or voice calls with other teamies, reminders, file uploads, and much more. Many people are now conditioned to chat clients and direct messaging through social media and older chat applications, so using Slack as a place for us to chat as a team was an easy transition. If it wasn't for Slack, we wouldn't be able to "team" efficiently every day.
Trello
I love lists. Like, I reeeaalllly love lists. When you're running an eCommerce business with numerous things to create, track, do, and remember, lists are vital. Well my friends, say hello to Trello. Trello is a project management application that allows you to create all sorts of wonderful organized lists. Each list has specific "cards" which you can use for various tasks, projects, questions, or just information relevant to the list topic. You can tag people, create labels for cards, add checklists, and so much more.
We use Trello for project management, but unlike GitHub, Trello is generally used for larger scale projects, long-term thinking, business planning, "moonshots", and other things that aren't directly related to the development of our products. We do use Trello for some product planning, but generally we use it for non-development task management. When you need somewhere to kick around ideas or manage a team of people to execute a specific project, Trello is an excellent master-of-tasks.
Zapier (like "happier" but with a 'Z')
One of the most common themes in the tools we use is automation, and at the top of that list, automating all the things, is Zapier. The behind-the-scenes impact that Zapier has on our business is literally a flow chart of steps that manages everything from our customers' purchase details to their overall experience with our company.
Zapier's ingenuity for cross-platform data management is a big reason why we're able to offer the superior customer experience we do; everything is where we need it, when we need it there.Drew Jaynes
With Zapier, you set up "zaps," otherwise known as 'automated tasks'. You can define the actions of each zap so it performs as you need it to. We have zaps for emails, surveys, purchases, support requests and more. Zaps take place between our website, Slack, Trello, MailChimp, AffiliateWP, Help Scout, Baremetrics and GitHub. Even the guy at the top agrees that automated tasks through Zapier are immensely useful:
Zapier lets me easily build routine tasks that would take hours out of my day to handle manually. With a small investment of a few minutes to build an automation, I save hours every month.Pippin Williamson
Zoom
As a team that currently spends about 97% of our time apart every year, we rarely get to connect with each other face-to-face. The next best thing is Zoom. Zoom's video conferencing allows us to host team meetings, one-on-one chats with team members, text chat during calls, and screen-sharing (which is super important for meetings about software development!).
Zoom is also extremely scalable, starting from a free account, moving to higher tiered pricing based on the number of team members and the meeting duration you need. If you're sick of Skype, give Zoom a try for an easy-to-use, efficient, business video conferencing tool.
MailChimp
With no marketing, there is no exposure. Without exposure, there is no business. Undoubtedly our most valuable marketing tool, MailChimp caters to all of our email marketing needs. We use MailChimp for everything from automated emails, to affiliate emails, sale emails, product update emails and survey emails. With mailing list management, audience segmentation, email campaigns, automation, and reporting, MailChimp offers an all-in-one solution for managing a business' email marketing needs.
The power of email marketing should not be underestimated – MailChimp allows us to connect with new and existing customers alike, right within in their inboxes. It doesn't get much more personal than that!
Help Scout
The lifeblood of any customer-centric product business is the customer. We constantly strive to offer exceptional support to our customers, so any tool that helps us manage support also needs to be exceptional. In the last 12 months, we've helped over 13,000 people who use Easy Digital Downloads, so with the support load we see every day, we needed a tool that is easy to use, and reliable.
13,000+ people a year. 30,000+ conversations a year. Almost 100 conversations per day. These are the numbers that our exceptional help desk platform, Help Scout, provides, and it is through this platform that we are able to help our customers. Help Scout helps our team manage customer support enquiries for all of our products within a beautifully simple online interface. No more sifting through Gmail in your browser for that person who asked you a question 10 days ago!
I ❤️ Help Scout. And the new "Waiting Since" feature is life changing.Keri Jacoby
We use Help Scout not only for Easy Digital Downloads, but for all of the Sandhills Development products. On top of the help desk, we also use Help Scout Docs (documentation) across all of our products to provide self-help information. You can create documentation categories to cover everything from simple FAQs or quick-fire questions, to more detailed information about your business and fine-print policies.
The simplest tools can empower people to do great things
When it comes to the tools you need to manage your business, you know best. Tools can help you and/or your team manage and accomplish their designated tasks. Research what you need in a specific tool and find the best solution for you. From our perspective, tools for team and task management, customer support, and marketing help us streamline our business and keep things moving forward.
What tools do you use to run your business? If you sell photos or graphics, music, eBooks, courses or otherwise, what applications or software help you get things done?
Do you track time to improve your focus with a Pomodoro technique app? Do you use Asana to help manage a large team? Do you use Evernote for long-form note-taking, or Things to keep track of your to-do list? Do you use MindNode for brainstorming and planning each new project or product? Join the discussion and tell us about your favorite tools!
Illustration by Jessica Johnston.