Software Licensing, one of our primary extensions, has just received a major update for version 2.4 that introduces some significant new features and dramatically improves on a couple of areas of the plugin.
Better Site Management
First and foremost, the way the plugin manages site URLs related to license keys has been completely reworked. It is much, much more efficient and reliable now, and also offers more control for site admins. Along with being dramatically more reliable, now it also offers the ability to manually manage the site URLs that a license key is activated for. There is a "Manage Sites" link on each license key that will present you with a screen like this: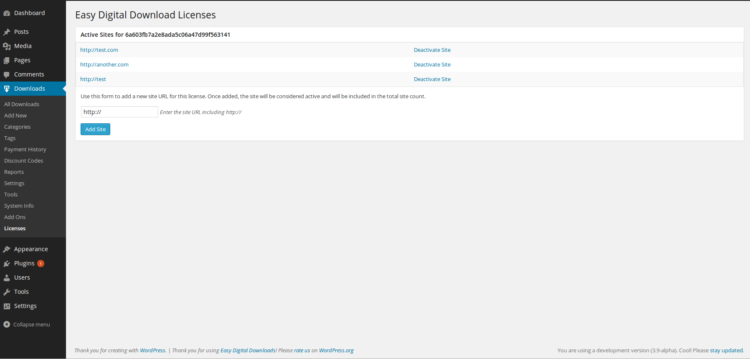 Using this screen, you can easily add or remote site URLs for a license.
When you install the update for version 2.4, you will be asked to run an update script, which will go back over all license keys in your system and upgrade them to the new storage method. Depending on the number of license keys you have, this can take some time to complete.
Editable Expiration Dates
Along with being able to manage the site URLs, you can also now manually edit the expiration date of a license at any time by clicking the "Edit" link shown next to the date:

Retroactive Licensing
Imagine you have been selling your digital goods for some time before activating Software Licensing and want to go back and generate license keys for all of those past purchases. Using the new retroactive licensing key generation tool in 2.4, now you can. Simply click on the Tools menu under Downloads and then start the process. Depending on the number of payments to generate keys for, this can take a while, but you will be shown a live status bar that tells you the progress: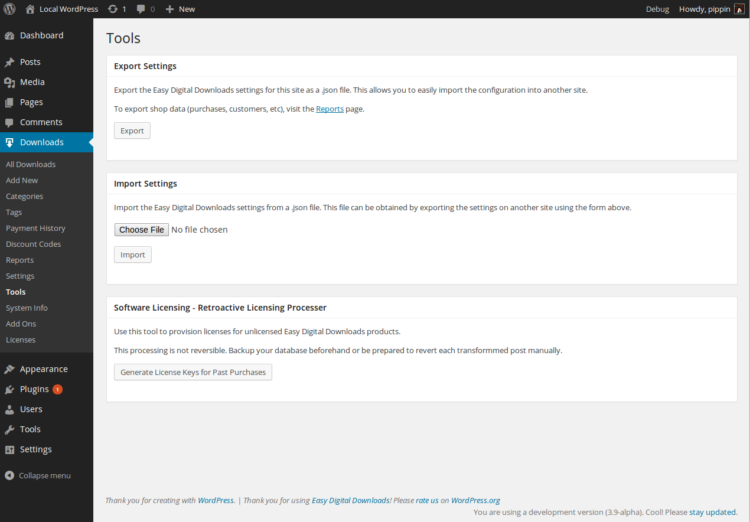 ReadMe.txt File Parsing
If you sell WordPress plugins, you can now populate the update dialog windows from your plugin's readme.txt file, just as you would with plugins hosted on WordPress.org.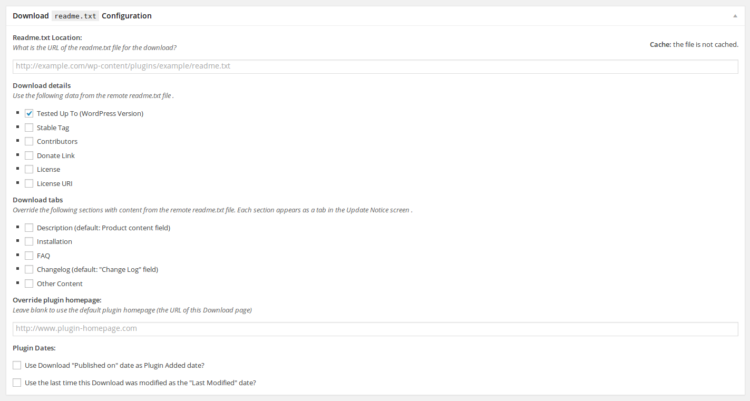 This is the largest update Software Licensing has ever received, and I'm thrilled to finally release it to the world. If you're not familiar with the extension, check it out here.