Our Stripe.com payment gateway has just been updated to version 2.0 and now includes support for the Stripe Checkout purchase flow.
The Stripe Checkout system allows you to embed a credit/debit card form directly onto your product page, allowing your customers to complete their purchase without ever leaving the page. It greatly simplifies the purchasing process, increasing the likelihood of your customers successfully completing their purchase.
You can see a demo of the Stripe Checkout system here.
Enabling Stripe Checkout for your products is as simple as setting the Button Behavior option in the Download Edit screen to Buy Now: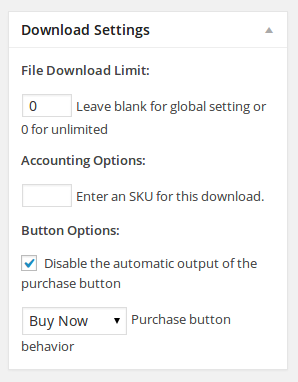 You can also enable Stripe Checkout via the [purchase_link] short code:
[purchase_link id="25" text="Buy Now" stripe-checkout="1"]
You can see the complete setup documentation here.
Want to see a live demo? Click Buy Now below to make a real purchase using Stripe Checkout. This is a real purchase of our Stripe Payment Gateway.