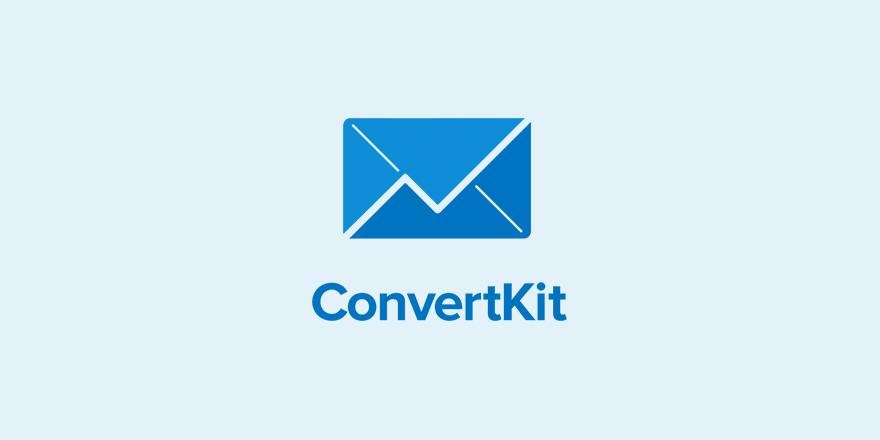 Every successful online eCommerce business has learned that email marketing is one of the most important assets in building a thriving eCommerce store, and ConvertKit is easily one of the best available options for building a strong email list and successfully marketing to that list.
Among many other great features, ConvertKit features beautiful and fully responsive opt-in forms, a complete tool for building gorgeous landing pages, a full suite of automation tools, and even multi-day email courses. On top of all that, ConvertKit is exceptionally affordable, and scales with the growth of your business.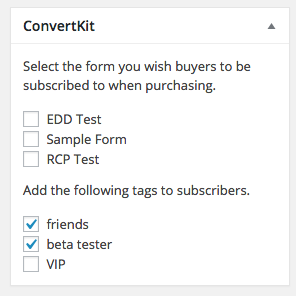 Connecting ConvertKit to your Easy Digital Downloads store is incredibly simple. We offer an easy-to-use extension that, once installed, will provide options to set up the subscription options for the products in your store.
Once a download product is connected to a list, and optionally set to add specific tags to subscribers, customers will be immediately subscribed to your ConvertKit account when purchasing the product(s) from your Easy Digital Downloads store.
After a customer is subscribed in ConvertKit, you can utilize ConvertKit's tremendously powerful marketing features to continually communicate to that customer. Each store's email marketing strategy will vary but ConvertKit can easily cover them all. Let's look at a few examples of how you can use their tools to boost your email marketing success.
Follow-up email sequences
A common tactic employed by successful marketers is to place each subscriber into an automated sequence of follow-up emails that help onboard the customer to the product or service. This could include walk-throughs for getting started, advanced techniques for power users, information on where to find additional help, and even up-sells to other products and services offered by your company.
In ConvertKit, creating an automated email sequence is ridiculously easy.
A sequence can contain any number of emails, and you can easily configure when you want each individual email delivered. ConvertKit makes it even easier by providing suggested emails and schedules.
Once activated, this email sequence will be automatically delivered to all subscribers that match the configured forms and segments. You can easily limit the sequence to specific groups of subscribers, such as just those who have purchased a particular product.
Manual broadcasts
Automation tools are incredibly useful and should always be used in successful email marketing, but sometimes you need to send a manually created email to a specific group of subscribers. ConvertKit can do that with ease.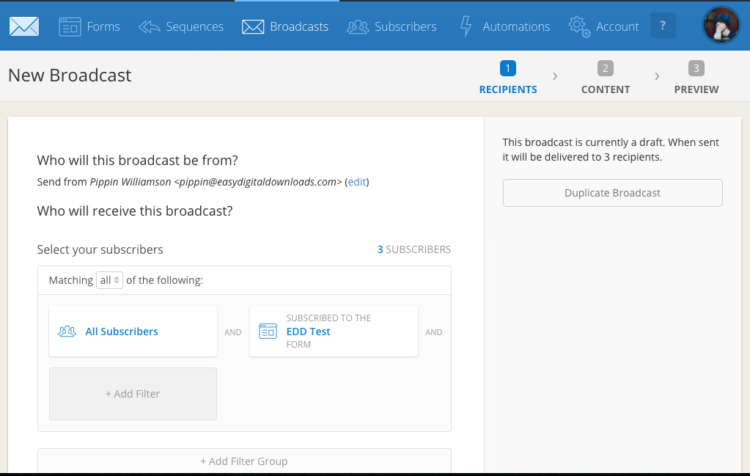 With a broadcast, you first configure the exact group(s) of subscribers that should receive the email and then compose it.
Powerful automation
One of the features that makes ConvertKit especially great for email marketing is their suite of automation tools. These tools let you perform certain actions on subscribers when specific events occur, such as adding a tag to a subscriber when they successfully complete an email sequence.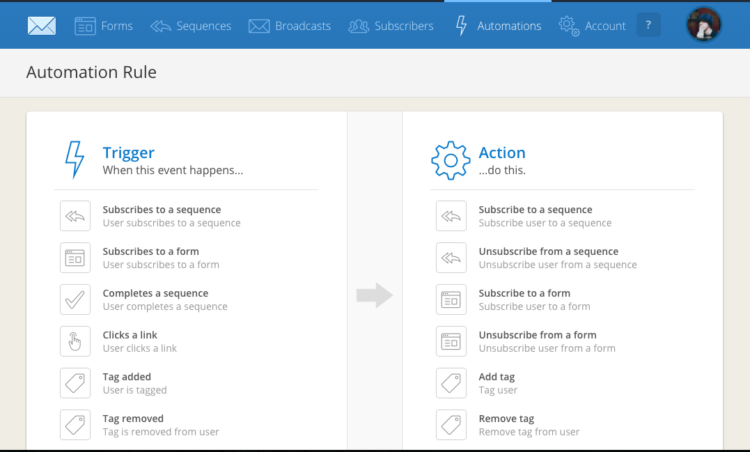 These automation rules allow you to truly own your email marketing and take it to the next level. They will allow you to easily segment subscribers into specific groups, put subscribers into sequences, unsubscribe customers from sequences, opt-out of or into specific emails, and so much more.
ConvertKit has even made it easier by providing blueprints for common automation rules.
Learn from the experts
ConvertKit not only excels at providing the tools to help you win at email marketing with your eCommerce store, they also literally wrote a book on how to master it.
The book is free to download and provides tremendous insights into building successful email marketing strategies.