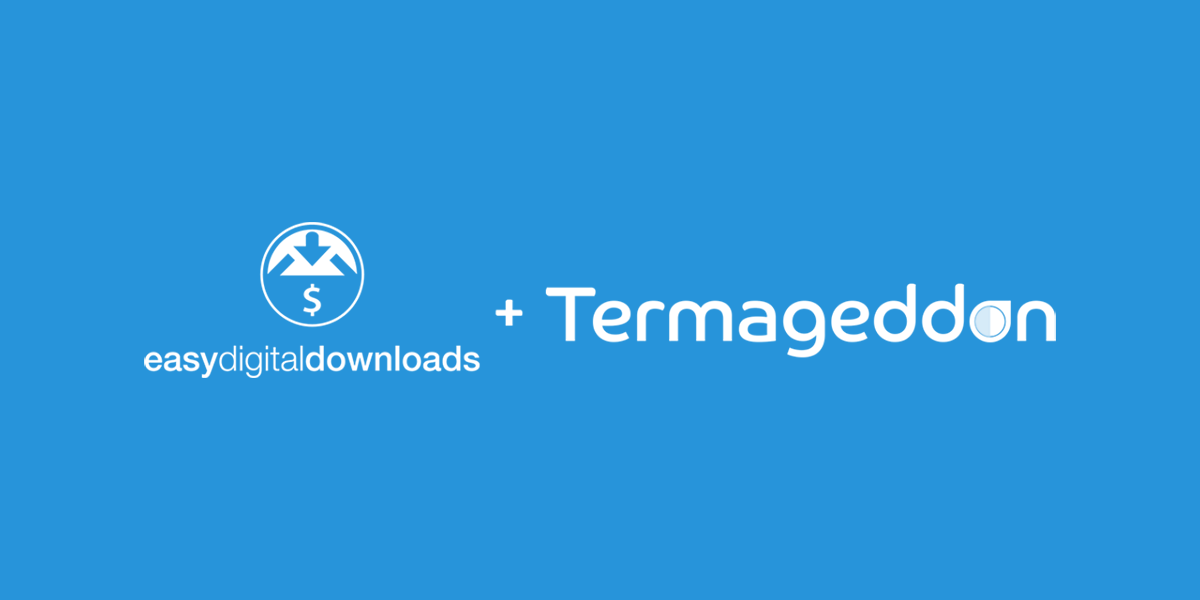 We're happy to announce our partnership with Termageddon, a tool for eCommerce businesses to generate and manage their websites' international policies. Together, Termageddon and EDD are here to help educate store owners on the importance of website policies so they can avoid privacy related fines and lawsuits.
Termageddon generates the following policies:
Privacy Policy
Terms of Service
End User License Agreements
Disclaimers
You can use Termageddon to generate a set of policies directly based on the privacy laws that apply to you, and Termageddon monitors privacy laws and automatically updates your policy pages when the laws change!
Why do EDD stores need website policies?
Privacy Policies help you comply with laws. Online stores frequently collect customer information such as names, emails, phone numbers, IP addresses, and more. This information is protected by multiple privacy laws. As you sell online, the privacy laws of multiple states and countries may apply to you even if you are not physically located in those states or countries. These privacy laws require website owners to provide a Privacy Policy with specific disclosures. Failure to provide a Privacy Policy can lead to fines and even lawsuits. Termageddon can help you create a Privacy Policy with these disclosures and can keep it up to date when the laws change or when new laws are passed.
Terms of Service agreements help limit your liability. Outside of credit card processors requiring online store owners to provide Terms of Service, this document also helps you limit your liability while answering frequent customer questions regarding cancelations, refunds, and returns. A Terms of Service can also help protect you if your store includes links to third-party websites (such as Facebook or Twitter) or in certain cases of copyright infringement.
Please note: Termageddon is not a legal service provider and does not provide legal advice. Termageddon is currently compatible with businesses formed in the US, Canada, UK, and Ireland.
What can Termageddon do for your EDD Store
EDD users sell a wide variety of digital products and services. Termageddon has carefully worked out a series of questions which they use to generate policies specific to your business.
Termageddon is offering EDD users 30% off when registering with Termageddon.