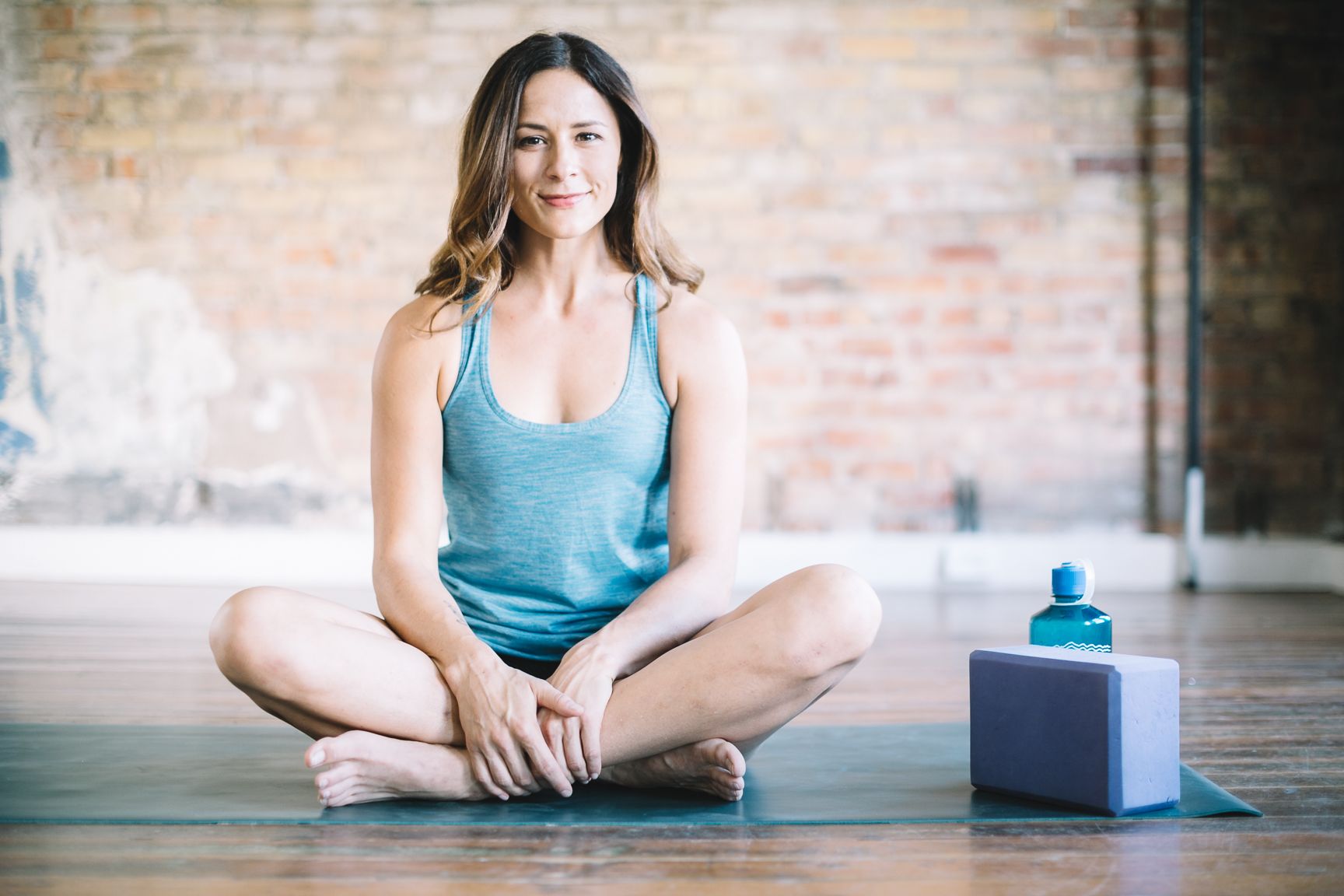 Kate Galliett, an outdoor enthusiast from Utah, spends much of her time rock climbing, hiking, and exploring the mountains.
Like the crags and cruxes she encounters in her bouldering adventures, one of the more interesting routes she's had to navigate has been moving her personal brand online.
Kate is driven by the desire to share her knowledge and experience to help others to achieve their own health and wellness goals, so they too can pursue their own dreams and ambitions, pain-free. With Easy Digital Downloads as the foundation to her websites (yes, there are two!), she has been able to do just that.
Meet Kate!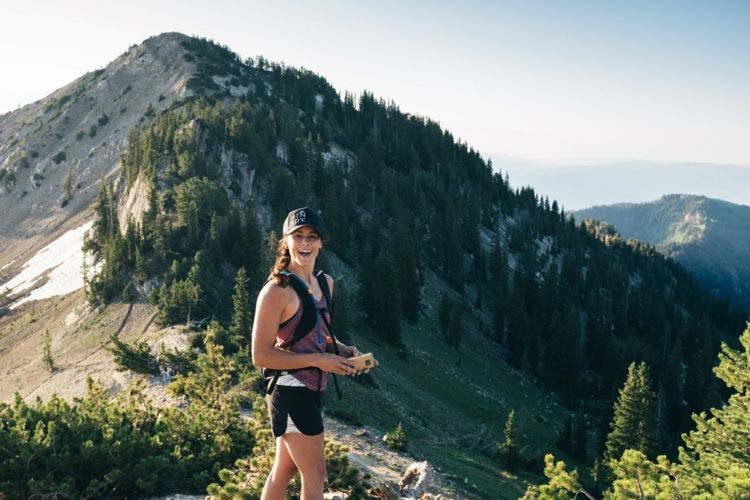 Through her years as a fitness trainer, chiropractor's assistant, and a gym coach, Kate often heard people say they had been told over and over that it was normal to feel worse as they aged. This, she says, is a lie.
In her own words, Kate says "I help people move their bodies better."
I teach you stuff to help you heal your parts that don't feel or function well, I assist you building unbreakable strength for whatever pursuits your heart desires, I do my best to show you an alternative view of how your future life could be…

Because here's the deal – if you've been told it's normal to feel worse and do less as you get older, you've been lied to.

And isn't it exciting to imagine a life where the future is whatever you want it to be, aches and pains be damned! I think so – and even if you don't yet believe that really is a future that can exist for you, if you hang out around here long enough, you just might start believing it. 😉Kate Galliett
Kate runs two websites, Fit For Real Life and The Unbreakable Body. Through these sites she is able to work remotely by offering numerous digital products for sale to new and existing clients.
She sells online video workshops, downloadable eBooks, and occasionally puts on in-person workshops around the country, all of which are built with the goal of helping people to move freely without pain.
With 15 years of experience in the health and wellness industry, Kate had plenty of knowledge that helped her choose the direction and purpose of her websites.
Kate's clients have strong words of appreciation for the skills and knowledge that she shares:
When I first started working with Kate, I had been suffering with significant shoulder pain and limited range of motion from a wake boarding injury 6 months earlier. I had a difficult time raising my arm, and even getting dressed was a challenge…

…Eight months later, I have been pain-free in both my hip and shoulder for weeks, I am training for a 5 k, have gone for a 20-mile bike ride, and am starting to do progressive resistance training for my shoulder – like push-ups!

Kate's knowledge and skill are unparalleled, and her eye for details are impressive. More than that, Kate gave me back my confidence. She never pushed me too far, but was a great encourager and cheerleader. After living with pain and limitations for so long, and I can literally say Kate gave me back my life!Cassie Laymon
Through her online platforms, powered by Easy Digital Downloads, Kate has been able to make a positive effect on people in pain while simultaneously achieving the freedom to live out her own adventures.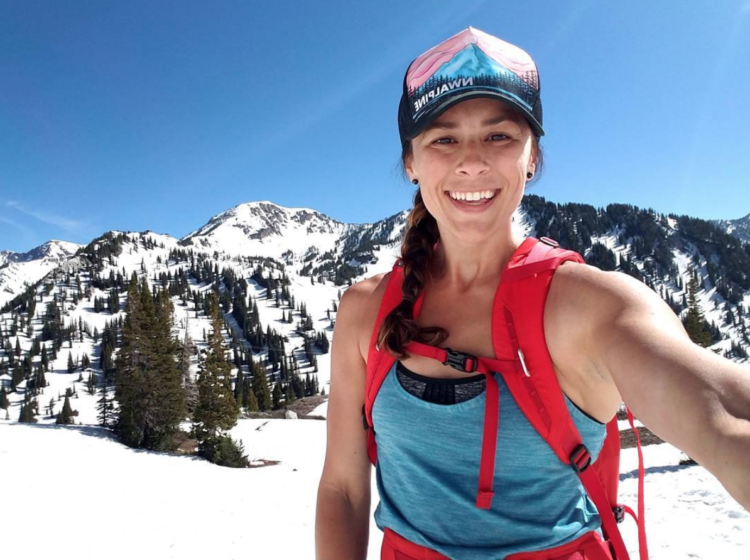 In talking to her, Kate explained that one of the most important parts of running her business was having a system she could rely on to do its job and then get out of the way so she could do her work.
Knowing EDD will just work once it's set up means I can feel good about going out to play, and knowing that if someone wants to buy a product of mine, they can, and it will be easy and effortless.Kate Galliett
Along with providing downloadable eBooks, Kate has found that sending her customers a series of follow-up emails using Zapier and Active Campaign to be an exceptionally effective way to strengthen her core business. Kate told us:
I hated the other digital download selling options out there. They were either complicated, or expensive, or complicated AND expensive. With EDD strung together with Zapier, I'm able to send customer information over to Active Campaign to put [customers] into a 'customer follow-up' email series. And it wasn't even complicated to figure out!
Kate's use of Easy Digital Downloads and the Zapier extension allows her to keep in touch with her customers and clients as she needs to, as well as sell her digital products easily and efficiently.
Whilst a monetary figure or some other growth indicator is one measure of success, it isn't everyone's ultimate goal. Kate's personal definition of success is motivated by helping as many people as she can to achieve a healthy, strong, unbreakable body.
Kate mused on her own personal concept of success: "Success, to me, means I help as many people as possible realize that it's not normal to feel crummy as you get older, and to help them take action in changing their bodies to be able to support them for the long haul. When people feel better at 55 than they did at 35 because of coaching and education they've gotten from me and my products – that's a success."
Whatever your goals are, having a clear path for growth and the appropriate tools to pursue them is important to realizing your success. We're thrilled that Easy Digital Downloads has helped Kate find success as a tool she can set and forget. As a result, she can focus on helping others succeed with their own health goals, whilst allowing her to live her life the way she wants to. Now, the only problems she has to figure out are the ones on the indoor climbing walls or Utah rocks!
Do you have a story like Kate's? Send us an email at support@easydigitaldownloads and tell us how Easy Digital Downloads gives you The EDDge!