---
Starting out from scratch can be really hard. It helps if someone leads the way.
That's why we've partnered with OsomPress to bring you the Karma Digital Theme + Starter Pack.
The Karma Digital theme is built on Genesis. The Genesis theme framework powers 600,000+ WordPress websites. Genesis is known for being powerful, reliable, and for loading incredibly fast.
Go From Zero to Sixty In One Click
When you install the Karma Digital theme you also get the Starter Pack. The Starter Pack installs everything you need to run a digital e-commerce store on your WordPress site in one click. The starter pack instantly installs:
The beautiful and fast-loading Karma Digital theme
Easy Digital Downloads plugin (EDD)
WPForms plugin and a prebuilt contact form!
Sample Downloads (products)
Sample blog posts
Sample shop and content pages
Custom block collections and block patterns for EDD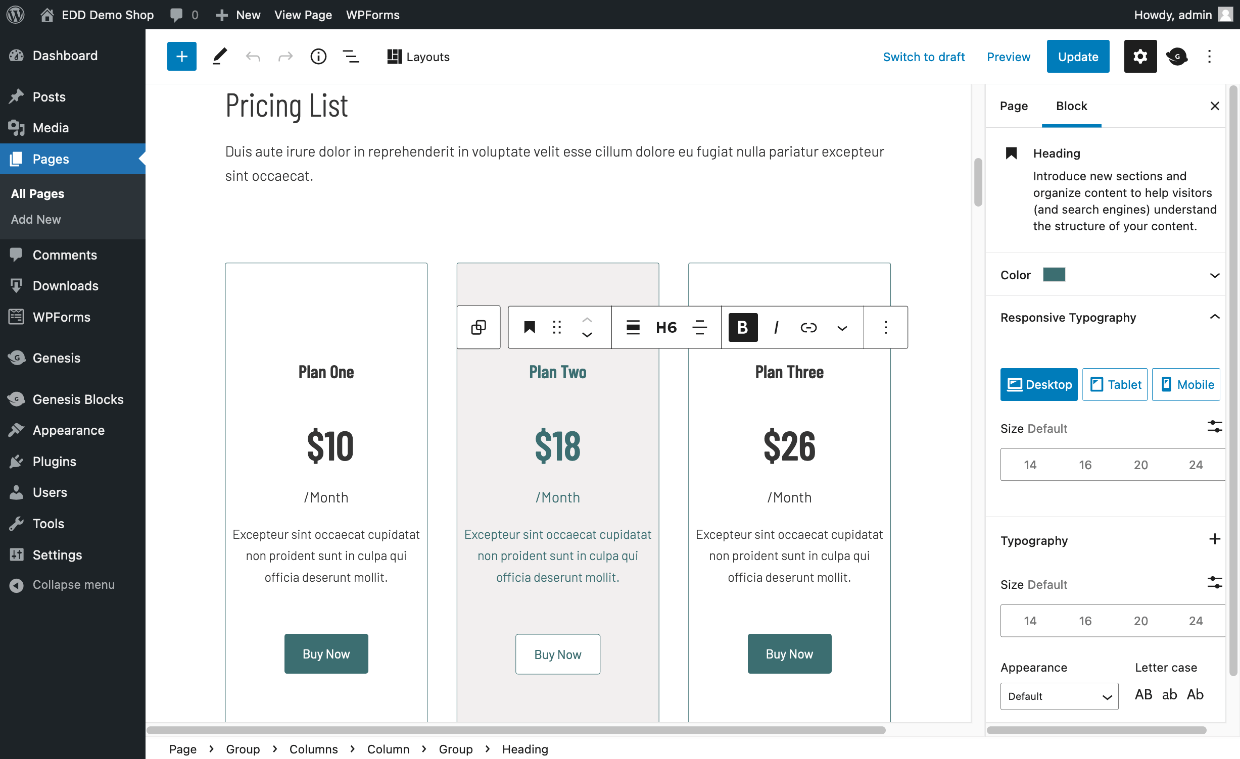 Just like that, you'll have a complete website and e-commerce store created for you! You'll just need to swap-in your own images and text.
How To Install Karma Digital
The OsomPress Karma Digital theme is a child theme of Genesis. Here's how it works:
First, download the Genesis theme framework. It's free. Although, they will ask for your email address.
Third, after you install and activate the Karma Digital theme the one-click installer will run.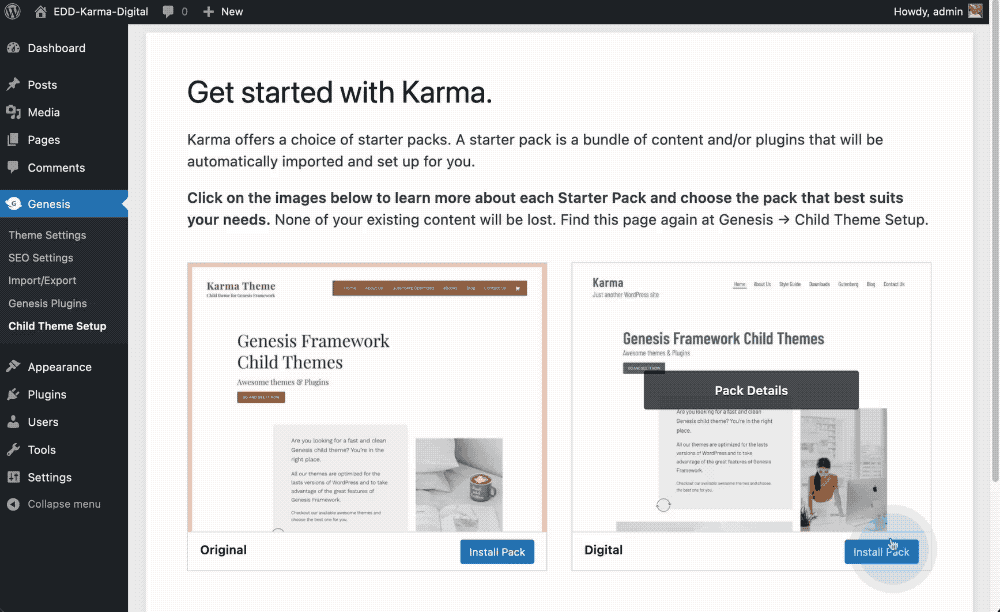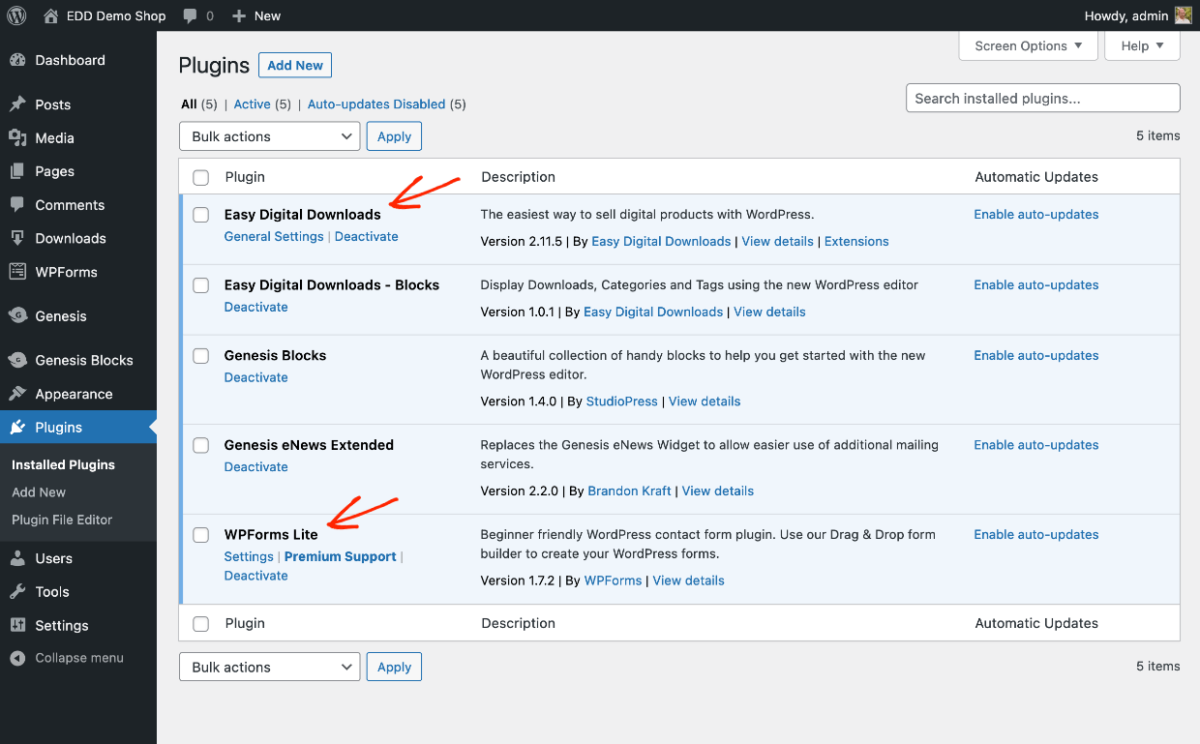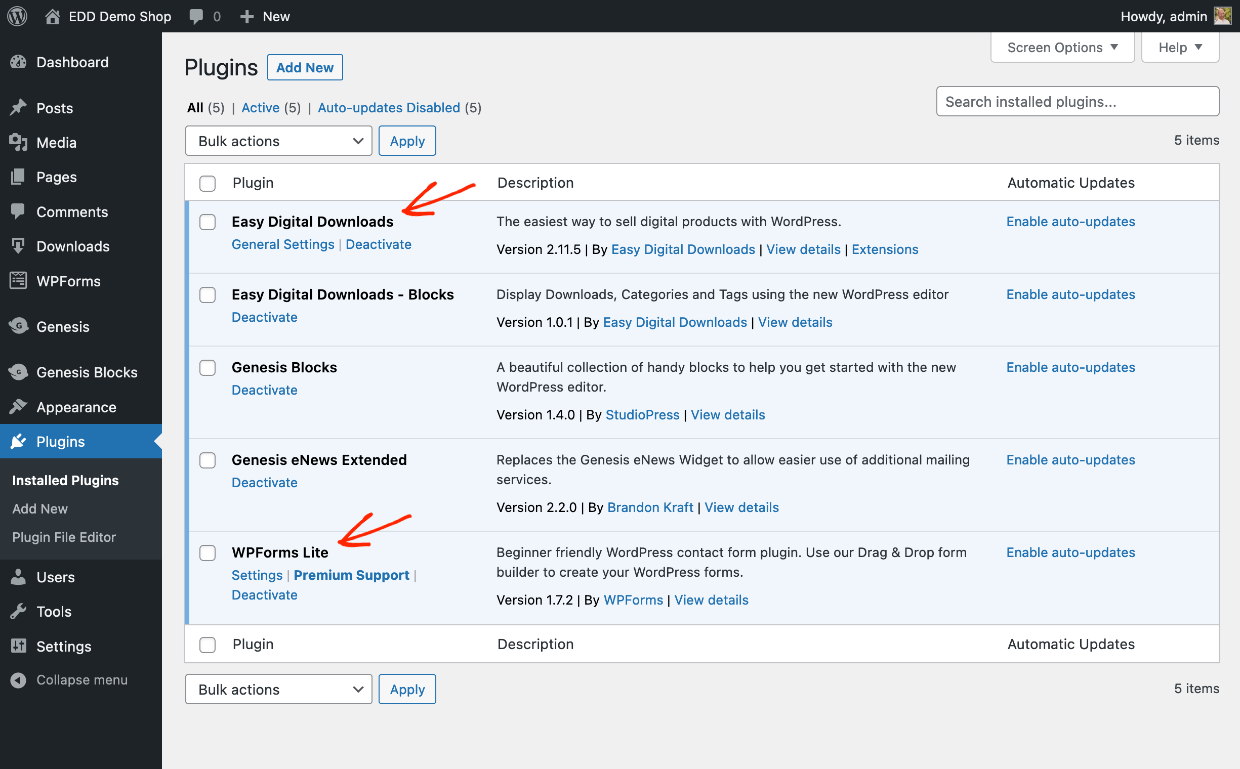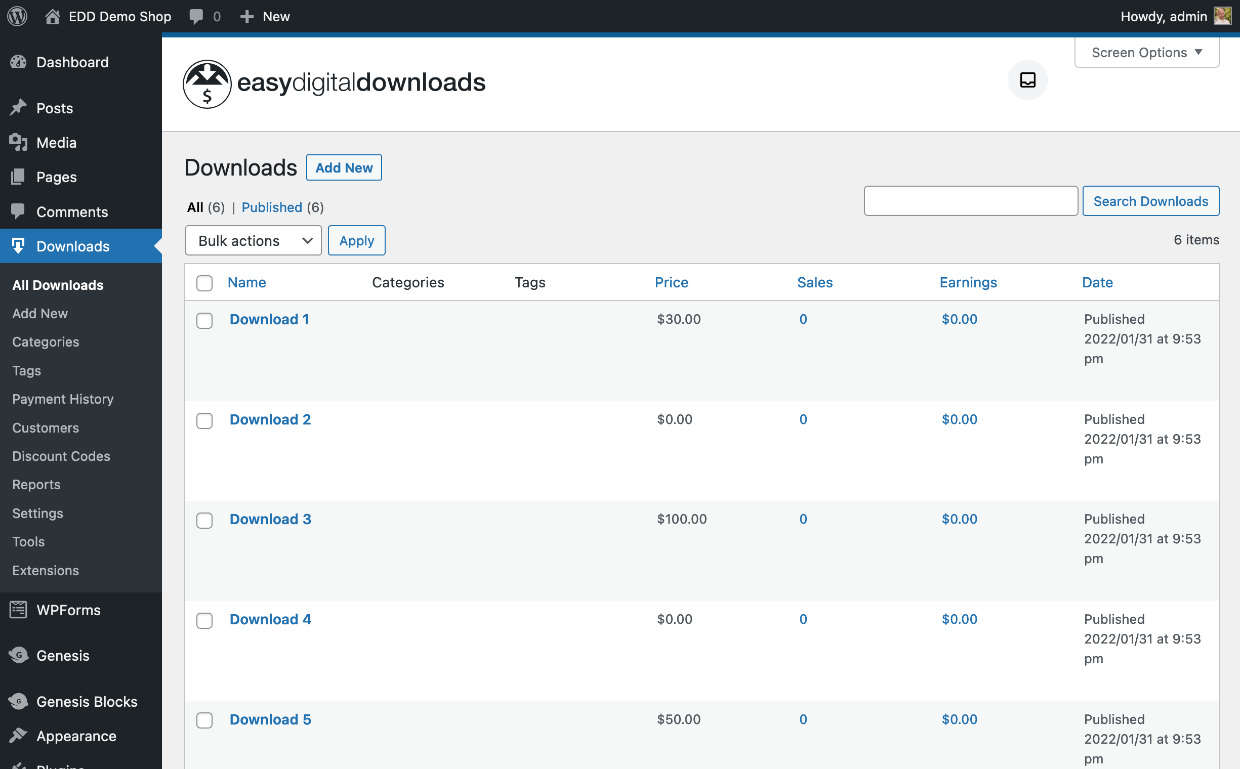 Lookin' Good. And Fast!
The Karma Digital theme + Starter Pack will make your website look great, and it won't slow your website down like some themes do. It's easy to use, fully accessible, and loaded with simple ways to customize your site!
We're excited to partner with OsomPress on this. Whether you are just starting out, or want to switch to a new theme for a fast and beautiful experience that helps increase sales, Karma Digital is a great option.
💸 With EDD, Karma Digital, and the Startup Pack you can be up and selling in no time!
Not using EDD to sell your digital products yet? Get started for free!
We aren't talking about a free trial here! The free version of EDD gets you:
Protected product files, only paying customers will have access to your digital downloads
Shopping cart
Checkout page and flexible checkout options
Discount codes
Customer management (basic CRM)
White label (full control over branding)
eCommerce reports and payment history
Stripe and/or PayPal integration
Using WordPress and want to get Easy Digital Downloads for free?
Enter the URL to your WordPress website to install.
Or purchase an EDD Pass to add functionality like subscriptions, email marketing integration, other payment gateways, or content restriction.
Happy selling,
Joe Wells
Product Educator, Easy Digital Downloads