Easy Digital Downloads version 1.4 has been in the works for quite some time now, and this morning it is officially released. There are a lot of improvements that have been made in this version and we're all very excited to bring them to you.
System Logs UI
The new Downloads → Reports → Logs UI provides a complete interface for viewing the internal logs kept with Easy Digital Downloads. These logs let you see everytime a file is downloaded, everytime a sale is made, and everytime there is an error during the processing of a payment.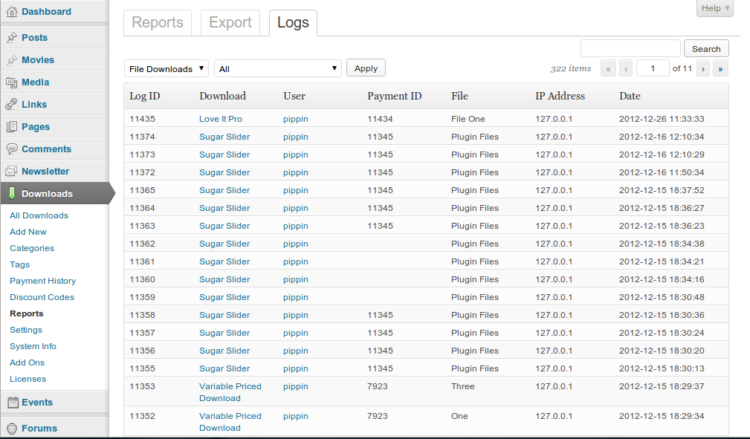 Improved Purchase Summaries
The new [edd_receipt] short code will display a detailed break down of customer's purchases after completing a payment.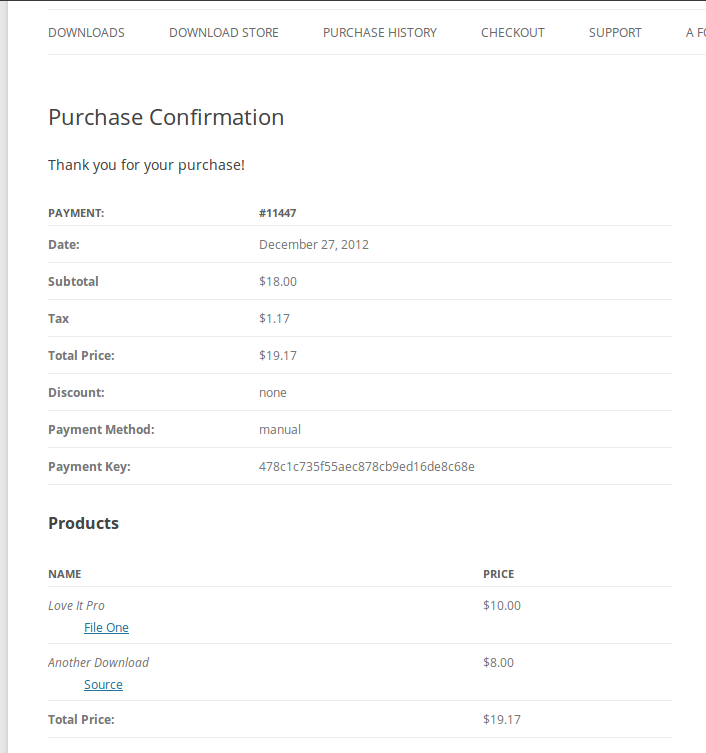 Profile Editor
A new short code has been added to allow customers to edit their account information after creating a user account on your site. The new profile editor includes fields to change the user's name, email, and password, and can be displayed with the [edd_profile_editor] short code.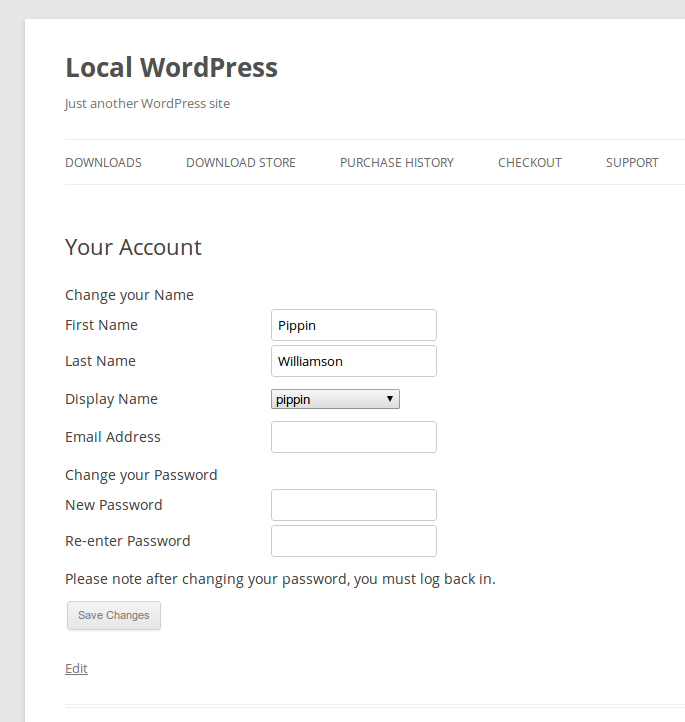 System Info
The System Info page will display a detailed break down of information related to your hosting configuration, your WordPress version, the active plugins you have, your current theme, and more. This information is made easily accessible so that you can provide it when asking for support. This makes it easier for us to help get your issues resolved in a more time-efficient manner.
Payment Notes
The new notes feature for payments makes it easy for store managers to leave notes on individual purchases and to track changes to orders over time.
Simply go to Downloads → Payment History and click Edit on any payment. From this screen you can now post notes to payments.
Other Improvements Under the Hood
Discount Codes
Discount codes are now stored as a custom post type and will allow for dramatically more powerful coupons in coming versions.
File Optimization
Every file in the plugin has been optimized to help slim down the overall size of Easy Digital Downloads.
WordPress 3.5-ready
Every aspect of the plugin has been fully tested with WordPress 3.5 to ensure absolute compatibility.
Plugin Directory Structure
We have significantly improved the file / folder organized of the plugin, making it easier for developers to get involved in development.
Better AJAX Functionality
The ajaxed functions, such as payment gateway loading, have been significantly improved to make them faster.
Retina Ready
All graphics have been optimized and tested with retina displays.