Authorize.net Payment Gateway
This add-on gateway allows you to accept credit cards directly on your site through your Authorize.net account. When purchasing downloads through the Authorize.net gateway, users enter their credit card details during the checkout process and never leave your site, resulting in a better experience for the user, and more successful conversions for you.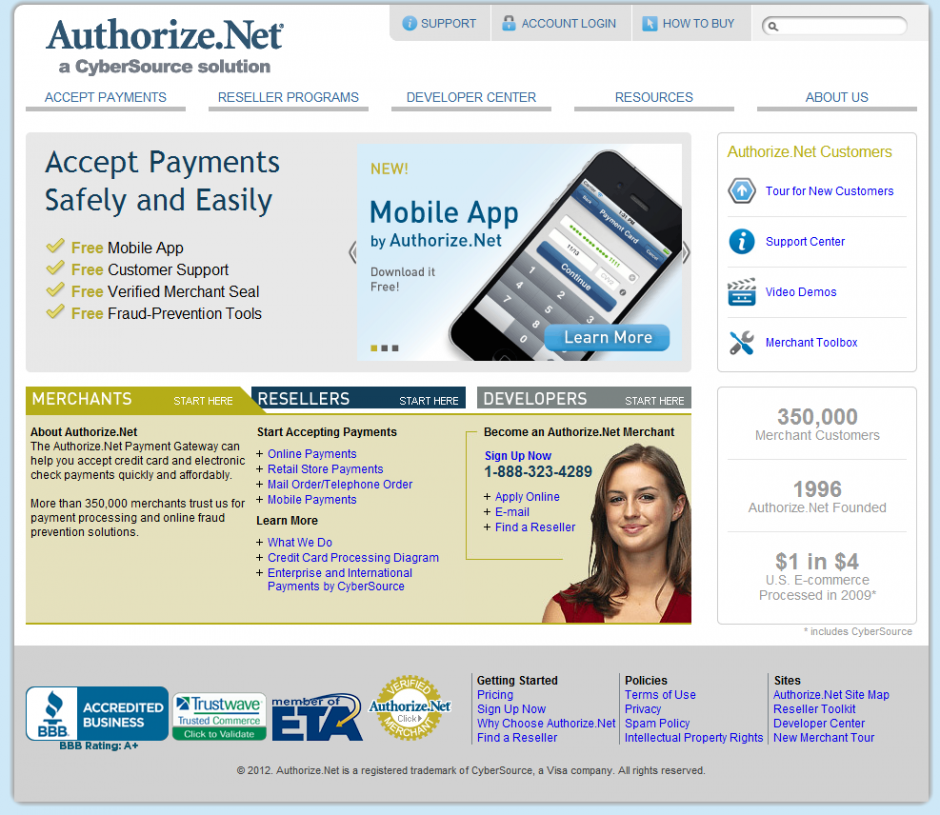 Users who purchased
Authorize.net Payment Gateway

, also purchased:

Purchase 3 or more extensions at once for an instant 10% discount.
Changelog
Version 1.0.7, January 13, 2015
Set the card name as the customer first / last name
Version 1.0.6, July 1, 2014
Improved error detection while processing transactions
Added licensing and an automatic plugin updater