Check Payment Gateway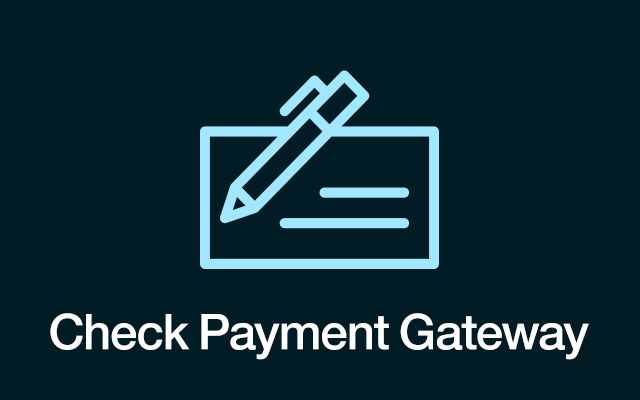 This add-on payment gateway is designed to allow you to easily accept hand written checks and other forms of manual payments for digital download purchases. The gateway includes an extra set of options that allow you to display instructions to the buyer for how to complete their purchase.
When a user makes a purchase, and chooses to pay by check, the purchase is created with a pending status. As soon as the check is received, the site administrator will log in and mark the purchase as "Complete", which will trigger the emailed purchase receipt / download links.
Users who purchased
Check Payment Gateway

, also purchased:

Purchase 3 or more extensions at once for an instant 10% discount.
Changelog
Version 1.3, August 25, 2015
Added support for sending customers an email immediately after a purchase is submitted with instructions on how to complete their purchase.
Version 1.2, May 30th, 2014
Updated the license / update manager.
Added internationalization support and default language files
Version 1.1.1, December 5, 2013
Fixed an issue with slashes.
Version 1.1
Added updater and licensing system.
Added new email notice for admins when a pending purchase is created.
Version 1.0.2
Fixed a minor bug with payment statuses.
Version 1.0.1
Fixed minor bug with the cart contents not being emptied after a purchase.
Version 1.0