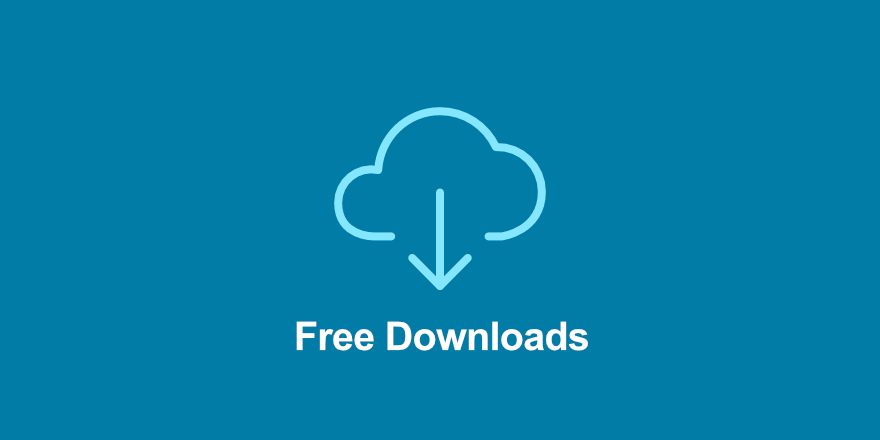 Get access with an Personal Pass
Up to $6,000 in savings
Get more extensions
1-Click Updates
View individual pricing
Current version: 2.3.10
Version 2.3.10, March 4, 2021
Fix: Email verification triggering unexpectedly when user registration is enabled.
Fix: When verification email fails to send, the button gets stuck on "Please Wait..."
Fix: get_magic_quotes_runtime() deprecation notice.
Fix: Software Licensing - License keys not generated when "Bypass if Logged In" is enabled.
Fix: ActiveCampaign - customers not getting added to list.
Fix: GetResponse - customers not getting added to list.
Fix: Auto Register - Users still incorrectly registered when "Bypass Auto Registration" is enabled.
Tweak: Update plugin author / URI.
Dev: EDD 3.0 compatibility.
Version 2.3.9, July 22, 2019
Fix: When logged in on mobile and Admin Bar is visible, additional whitespace is created at the top of the page.
Fix: On mobile, scrolling was sometimes prevented on pages that contained free download buttons.
Version 2.3.8, July 19, 2019
Fix: Corrected an issue with a CSS comment that invalidated some styles.
Fix: When bypass if logged in is selected and a user is logged in, non-variable priced products could cause orders with no products on them.
Version 2.3.7, April 26, 2019
Fix: Corrected a case where a user who entered their email address would erroneously be told that an invalid item was specified when using the auto download complete handler.
Version 2.3.6, April 23, 2019
Fix: Corrected an issue that allowed direct download for logged in users to bypass free product checks.
Version 2.3.5, November 21, 2018
Fix: Emails not subscribed in MailChimp if email verification is enabled.
Fix: First and last name not set on new user accounts when user registration is enabled.
Version 2.3.4, July 25, 2018
Fix: Improved reliability of subscribing users to MailChimp when they opt in for free downloads.
Version 2.3.3, June 13, 2018
Fix: MailChimp integration was giving inconsistent results from non-free purchases.
Fix: Some hooks were missing from the purchase link if the user was logged in.
Fix: Privacy policy checkbox was not showing on the free downloads modal.
Version 2.3.2, May 19, 2018
Fix: JS error when Direct Download is enabled and product has variable prices.
Version 2.3.1, May 14, 2018
Fix: Email verification mode on mobile was showing JSON code instead of ajax-returning it.
Version 2.3, April 23, 2018
New: Added Privacy Policy checkbox to Free Downloads (Requires EDD 2.9.1).
New: Removed dependancy of Dashicons from the front end.
New: JavaScript files are now loaded in the footer, for improved page load speeds.
New: Email Opt-in checkbox is now unchecked by default, with a setting to enabled it to be checked by default.
Fix: Added 'loading' state between overlay and modal form loading, to improve UX on slower connections.
Fix: Variable priced items were not presenting the Free Downloads form on mobile.
Fix: PHP Notices were being generated when the users clicked the bypass link when information was not required.
Version 2.2.9, March 27, 2018
Fix: Incorrect payment amount recorded when free download is processed while cart contains items with fees attached.
Version 2.2.8, March 8, 2018
Fix: Undefined variable download_id
Fix: Incorrect lists used in MailChimp integration
Version 2.2.7, January 25, 2018
Fix: Fatal error could occur if no default list is configured in MailChimp 3.0.
Version 2.2.6, January 20, 2018
Fix: Customer was not being attached to payment when modal bypass was enabled.
Version 2.2.5, January 18, 2018
Fix: Compatibility with EDD MailChimp 3.0.
Version 2.2.4, January 9, 2018
Fix: Bypass Modal if logged in was not working.
Version 2.2.3, January 8, 2018
Fix: Updated JS files from 2.2.2 were not minified.
Version 2.2.2, January 6, 2018
Fix: Direct download links do not work
Fix: Files uploaded over http do not auto download on sites using https.
Version 2.2.1, December 5, 2017
Fixed: Modal could not be re-opened after closing.
Fixed: Free Downloads were not working in Firefox.
Version 2.2.0, November 28, 2017
New: Completely refactored the modal to be more flexible and not rely on jBox.
New: Add setting to make modal registration form fields optional (not required).
New: Improved error messages provided to users.
New: Added hooks to the Free Downloads form to allow customizations.
New: Added email verification system, to help prevent fake email addresses from being used.
New: Control which emails will specifically be sent when a free item is downloaded.
New: The purchase key is now sent to the redirect URL, to allow further personalization.
New: Improved performance with minified CSS and JavaScript resources.
New: All purchase records have been updated to use the EDD_Payment class.
New: "Bypass If Logged In" now supports variable pricing.
Tweak: When the modal is opened, cursor focus is moved to the first modal input.
Fix: Using any language except English resulted in the custom "Download Now" text not being used.
Fix: Improved compatibility with themes that add CSS floats to forms.
Fix: The On Complete handler was not always respected for logged in when bypass modal is enabled.
Fix: File downloads from Amazon S3 / Dropbox faild when Auto Download was enabled.
Fix: Occasionally the .zip archive file contained a 404 document.
Fix: When download files via the Free Downloads modal, no file download logs were recorded.
Fix: Cached multi-file archives were not always rebuilt when necessary, allowing stale files to be delivered.
Fix: The modal

Fix: On Mobile, it was possible for logged in users to get a 404 if the modal was blocked.
Fix: The [edd_free_download] shortcode could show the popup modal even if logged in.
Fix: In some cases the "Bypass If Logged In" setting allowed for a logged out user to bypass the modal.
Fix: Logged in users did not get a purchase record created when the "Bypass If Logged In" setting was enabled.
Fix: File downloads failed if a query string parameter existed in the URL and "Bypass If Logged In" was enabled.
Fix: Inconsistant results when Auto Download and "Bypass If Logged In" were enabled, and no files were attached to the product.
Fix: A JavaScript error would occur when 'add-to-cart' was not a class that existed.

Version 2.1.9, September 27, 2017
New: Integration with ActiveCampaign
Version 2.1.8, September 6, 2017
Fixed: Cached file respecting multiple variation configurations
Fixed: Large files failing on Amazon/Dropbox
Fixed: Minor JS bugs
Fixed: Fatal error if EDD is disabled
Fixed: Direct download support on mobile devices
Added: Support for price_id in purchase_link shortcodes
Version 2.1.7, March 15, 2017
Added: Support for Dropbox File Store
Version 2.1.6, December 15, 2016
Improved: Notes loading UX
Fixed: Free downloads not honoring purchase_link shortcode classes
Version 2.1.5, December 5, 2016
Fix: Notes and auto-register bypass broken during last update
Version 2.1.4, December 2, 2016
Fix: Bug which resulted in incorrect bundles when direct download was enabled
Version 2.1.3, December 2, 2016
Fix: Bug which showed Download Now button on non-free variably priced products with Direct Download enabled
Version 2.1.2, November 11, 2016
Fix: Security flaw resolved. Please update.
Fix: PHP notices if product ID is missing from file download URL
Fix: PHP notices if product does not contain a download file
Version 2.1.1, October 7, 2016
Updated: Localization files
Fixed: Bug which caused download button text to disappear in rare circumstances
Version 2.1.0, October 6, 2016
Added: Option to disable auto-registration when using the EDD Auto-Register extension
Added: Option to disable Free Downloads caching
Added: Option to clear cache per-download and purge cache completely
Added: Per-download note support
Fixed: Shortcode purchase_link text parameter support
Fixed: Variable prices not reliably downloading with auto-download
Fixed: Amazon S3 files not being downloaded for single-download products
Version 2.0.0, September 29, 2016
Fixed: Prevent single download buttons from disappearing on modal open
Fixed: Issue with global email list signup on supported newsletters
Updated: Localization .pot file
Improved: Overhauled settings page
Improved: Finally perfected support for multi-purchase mode
Improved: Codebase cleanup and organization
Improved: Free Downloads meta box on download edit pages
Improved: Support for EDD core purchase link shortcode
Added: edd_free_download shortcode
Added: Direct download option
Added: Option to over-ride download files with an archive for Free Downloads
Added: Support for multi-file auto-download
Added: Support for product bundles
Added: Support for remotely-hosted files
Version 1.2.7, August 26, 2016
Fixed: Bug with multi-option mode
Version 1.2.6, August 24, 2016
Fixed: Fatal error after free download transaction
Version 1.2.5, August 23, 2016
Added: Support for disabling Receiptful emails
Added: Switch to template files for modals
Added: Filterable helper function for errors
Updated: JS tweaks
Version 1.2.4, August 17, 2016
Fixes bug with modal window button labels
Version 1.2.3, July 22, 2016
Fixed bug with multiple free downloads on one page
Fixed incorrect textdomain in admin meta box
Updated deprecated function
Version 1.2.2, May 13, 2016
Fixed: Hardened price_id checks that allowed a paid download to be purchased for free with a specially crafted URL
Version 1.2.1, April 25, 2016
Fixed: Bug which made first and last name required, even if the required checkbox wasn't checked
Fixed: Tentatively fixed bug when using FacetWP
Fixed: Email field not always being auto-selected properly
Added: Support for HTML notes
Version 1.2, January 20, 2016
Added: Support for variable pricing
Added: Optional notes field for the download modal
Added: Option to exclude products from using the modal
Added: Purchase Limit integration
Version 1.1.2, January 13, 2016
Fixed: Auto-download error
Added: Support for new EDD settings sections
Version 1.1.1, December 14, 2015
Fixed: Prevent modal from dying on missing or invalid email
Version 1.1.0, November 6, 2015
Added: Opt-in settings for supported newsletter extensions
Added: Status indicator for processing in modal
Added: Better email sanitization
Added: Better security handling for download processing
Updated: Restructured settings panel
Version 1.0.8, July 2, 2015
Fixed an issue with logged-in Subscribers not being able to see the confirmation page
Version 1.0.7, June 16, 2015
Fixed a conflict with Buy Now buttons
Version 1.0.6, June 10, 2015
Fix: Harden process free download endpoint
Version 1.0.5, May 11, 2015
Tweak: Improved anti-spam protection
Version 1.0.4, April 20, 2015
FIX: XSS vulnerability in query args
Version 1.0.3, April 13, 2015
Version 1.0.2, March 31, 2015
Fixed a bug with capital letters in email addresses
Fixed a bug with the Redirect to Checkout option
Version 1.0.1, March 18, 2015
Drastically improved handling on mobile devices
Added support for address tags to email validation
Improved email validation regex
Prevent deactivation if EDD isn't active
Version 1.0, March 2nd, 2015
This extension adds improved support for free products in Easy Digital Downloads. Instead of sending users through the standard checkout process when downloading a free file, Free Downloads will display a modal window to the user asking them to enter their email address. After entering their information, the user will be either redirected to the success page or a custom page of your choosing, or their file will be automatically downloaded, depending on your configuration.
The download modal also includes support for the users first and last name, user registration, custom text, as well as requiring email address verification before delivering files.
Free Downloads also includes full purchase tracking and automatic integration with many of our mailing list extensions. If the mailing list extension, such as MailChimp, supports subscribing customers based on what item(s) is purchased, Free Downloads will automatically support subscribing emails to the service when a free download is processed.