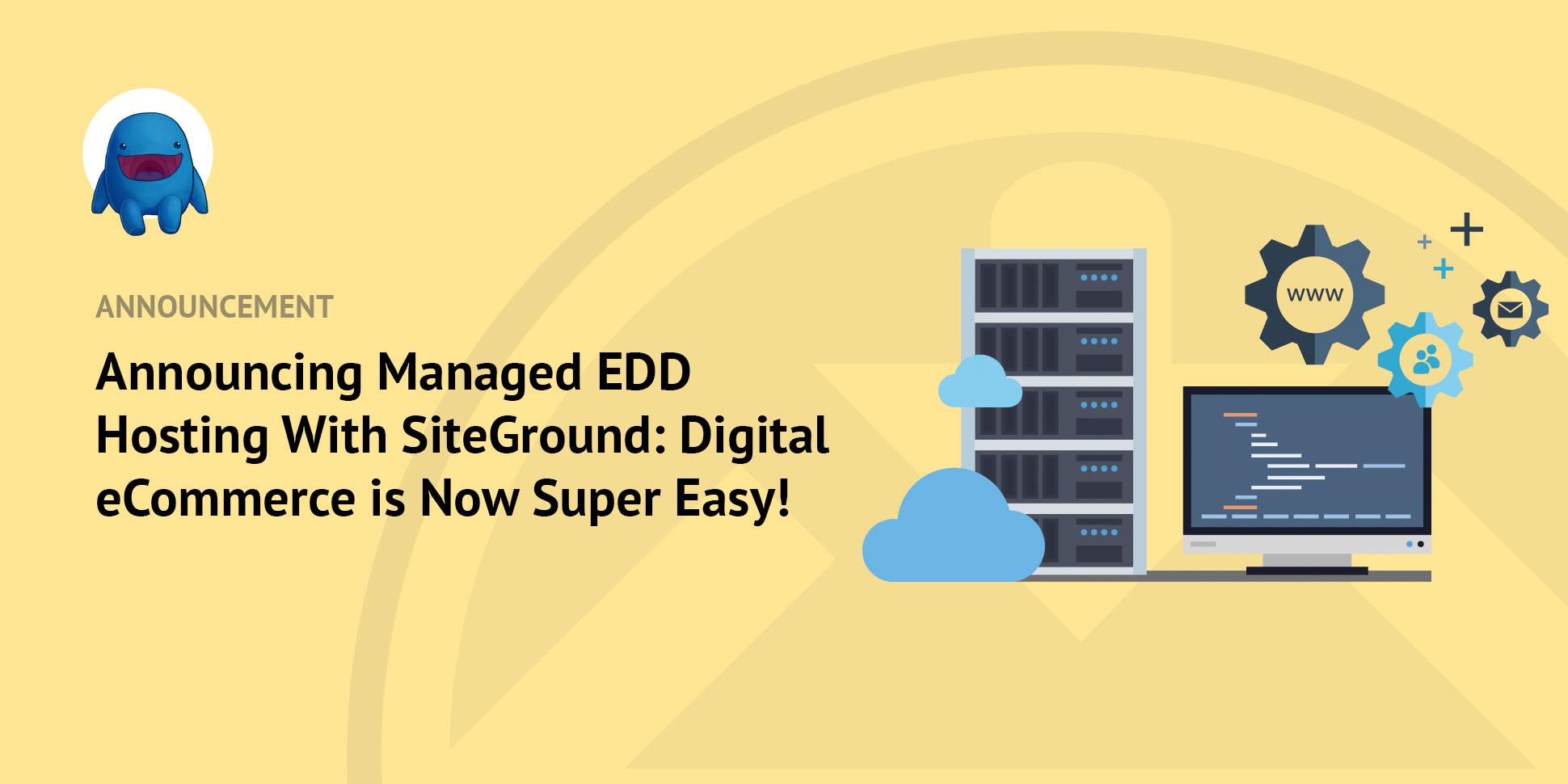 Back in 2012, we started Easy Digital Downloads (EDD) with one goal in mind:
Make digital eCommerce easy and accessible for everyone.
Since then, we've been striving hard to empower digital creators to effortlessly sell digital downloads with WordPress.
And now, we've made a giant step towards making digital eCommerce easier than ever by partnering with SiteGround – one of the best WordPress web hosting companies. You can now take advantage of SiteGround's managed EDD Hosting to build a digital eCommerce website from the ground up in minutes, NOT hours!
Managed EDD Hosting: Launch Your Store in Minutes
SiteGound's Managed EDD Hosting combines the hosting services of SiteGround and the eCommerce functionality of Easy Digital Downloads. With its guided onboarding tour, anyone who can point and click can get their digital store up and running.
Here are a few SiteGround-specific features you'll find in every Managed EDD Hosting plan.
Managed WordPress: Every plan comes pre-installed with WordPress and provides you with WP Starter site-building wizard. It also offers managed auto-updates of core WordPress software and plugins.
eCommerce ready: The Easy Digital Downloads plugin is pre-installed so you can start selling digital downloads right away.
Free SSL: SSL is also pre-installed on your site at no extra cost. SSL is required for selling goods on your site with Stripe.
WordPress theme: The Vendd theme, a full-featured marketplace theme for EDD is the best choice for running a digital store.
SiteGround is also an officially recommended hosting provider by WordPress.org. They offer a wide variety of hosting plans, so you can find the one that's custom tailored for your site's needs.
All the Right Growth Tools for Your eCommerce Site
EDD Hosting also comes pre-installed with all the essential tools for growing your eCommerce site. Here are the plugins that are pre-installed with your hosting plan.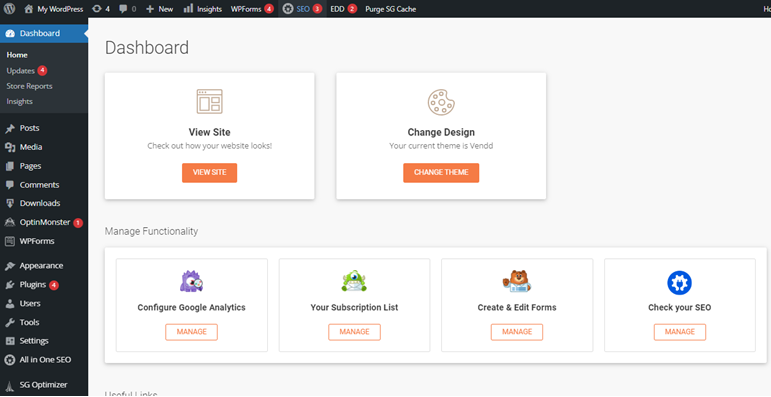 Build and Grow Your WordPress eCommerce Site!
If you're looking for a platform that makes it super easy to launch your eCommerce site, then SiteGround's Managed EDD Hosting is the best bet. Their Managed EDD Hosting lets you enjoy the flexibility and freedom of selling digital downloads with WordPress without the learning curve.
What are you waiting for? Launch your website today with SiteGround's Managed EDD Hosting.
As always, we appreciate your support and look forward to continuing to help you sell digital products with ease.