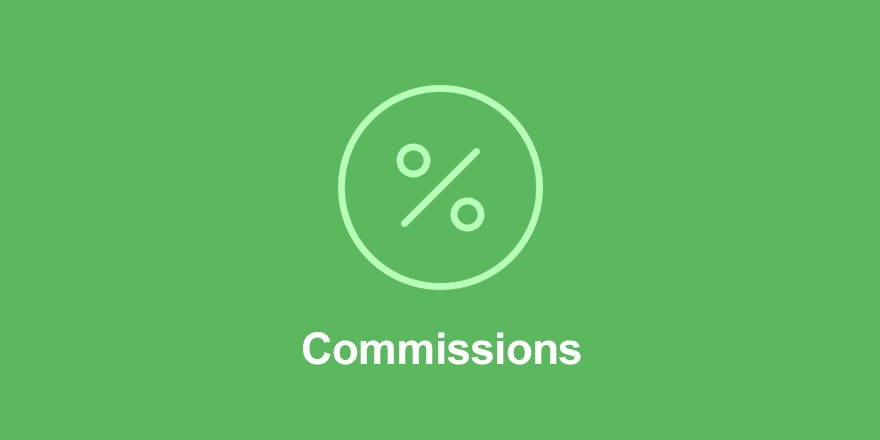 It's undeniable that a significant number of our users are running marketplaces, many even based on our own business model. For those users, our Commissions extension can be a crucial component of their business.
Despite its popularity, it's been quite some time since we've given Commissions the attention it deserves. However, today we are thrilled to introduce the release of version 3.3 of Commissions, which brings a number of quality of life and functionality updates. Let's take a look at a few of the highlights.
New individual commission view
Over the last few months, we've brought cleaner views to Easy Digital Downloads itself, our popular Software Licensing extension, and the Recurring Payments extension. With this release, we've introduced our new view model to individual commissions, making them much more flexible and easier to work with.
Every commission record now features a convenient details screen displaying the pertinent information for the record. From here, commission users, products, rates and amounts can be edited, and commission status can be updated.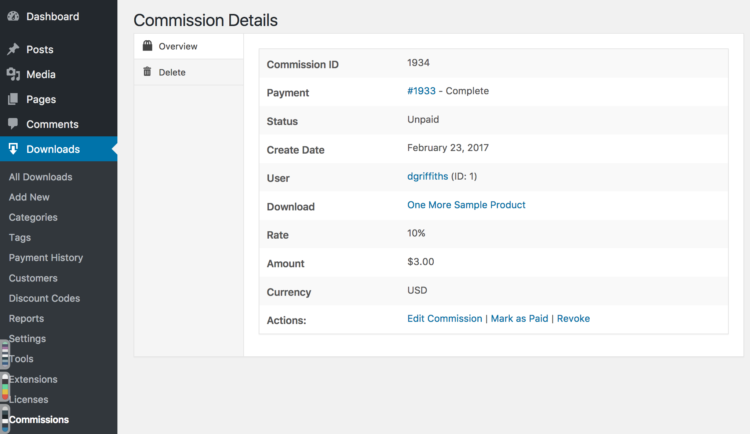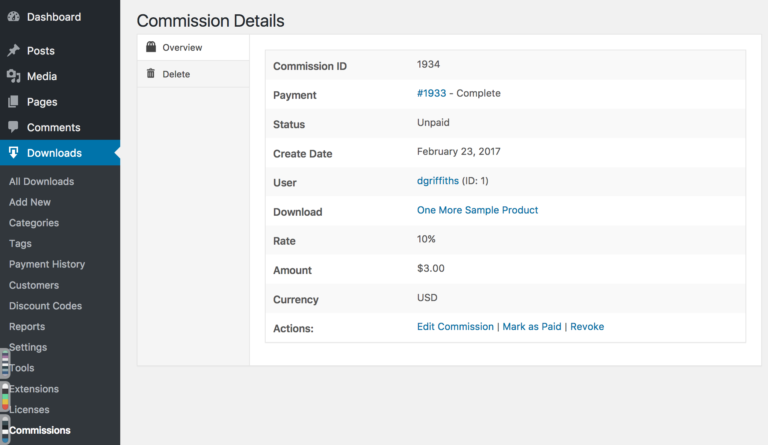 Improved configuration interface
We've given the Commissions meta box a much-needed facelift, moving it from the Add/Edit Download sidebar, to the main content area. This allowed us to rework the configuration from a few simple text fields, to a truly robust, repeatable fieldset similar to those present throughout the core of EDD. The new interface is easy to work with and, best of all, familiar to anyone with experience adding products to EDD itself.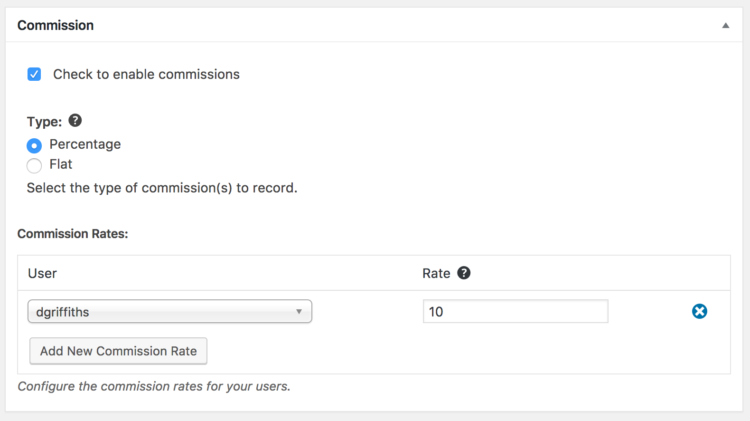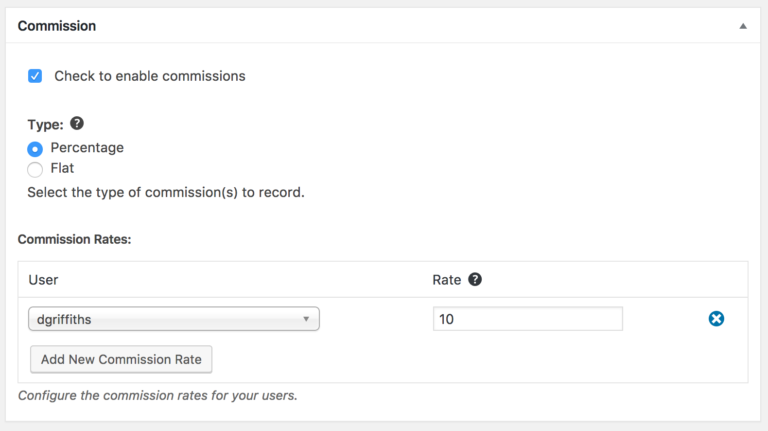 New and improved exporters
While Commissions has supported generating payout files for some time, it's never really had a real commission overview exporter. In addition to polishing the existing payout file generation, we've added a new exporter which can be found under Reports → Export and provides you with a detailed CSV outlining commissions over a given time period.


Development API: EDD_Commission class
While not specifically built for developers, Commissions has the same level of flexibility our users have come to expect. With the 3.3 release, it's makes it even easier for developers to work with and extend Commissions. The new EDD_Commission class provides easy access to all of the data associated with a commission, and makes working with it a breeze!
Improved compatibility with Simple Shipping
When using our Simple Shipping plugin with Commissions, site owners can now more precisely control how the commission calculations are done with regards to shipping fees.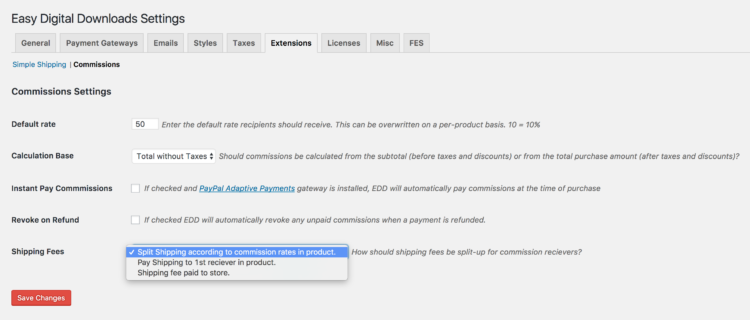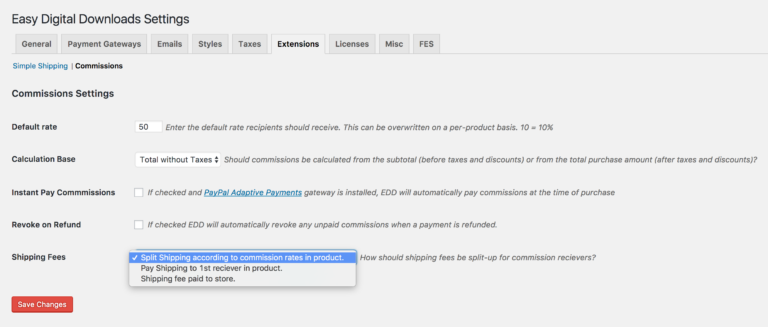 See our updated documentation for more information.
Other improvements
Not everything we included in this release is major, but there is plenty more worth noting.
Commissions now store their currency, and batch payouts are calculated based on the stored currency
Added the option to automatically revoke commissions when a refund is issued
Commission notification emails can now be disabled
Fixed a typo which resulted in a widget not being given the correct ID
Fixed a compatibility bug when Commissions, Paypal Adaptive Payments and Simple Shipping are used together
Fixed a bug which could result in exports ending in an infinite loop
How to get the update
If you already have a valid license for Commissions, the update is available for one-click install from your WordPress Plugins page. For those who prefer installing updates manually, the latest version can always be downloaded from your account page.
If you haven't already purchased Commissions, head over to the extension details page for pricing and more information.