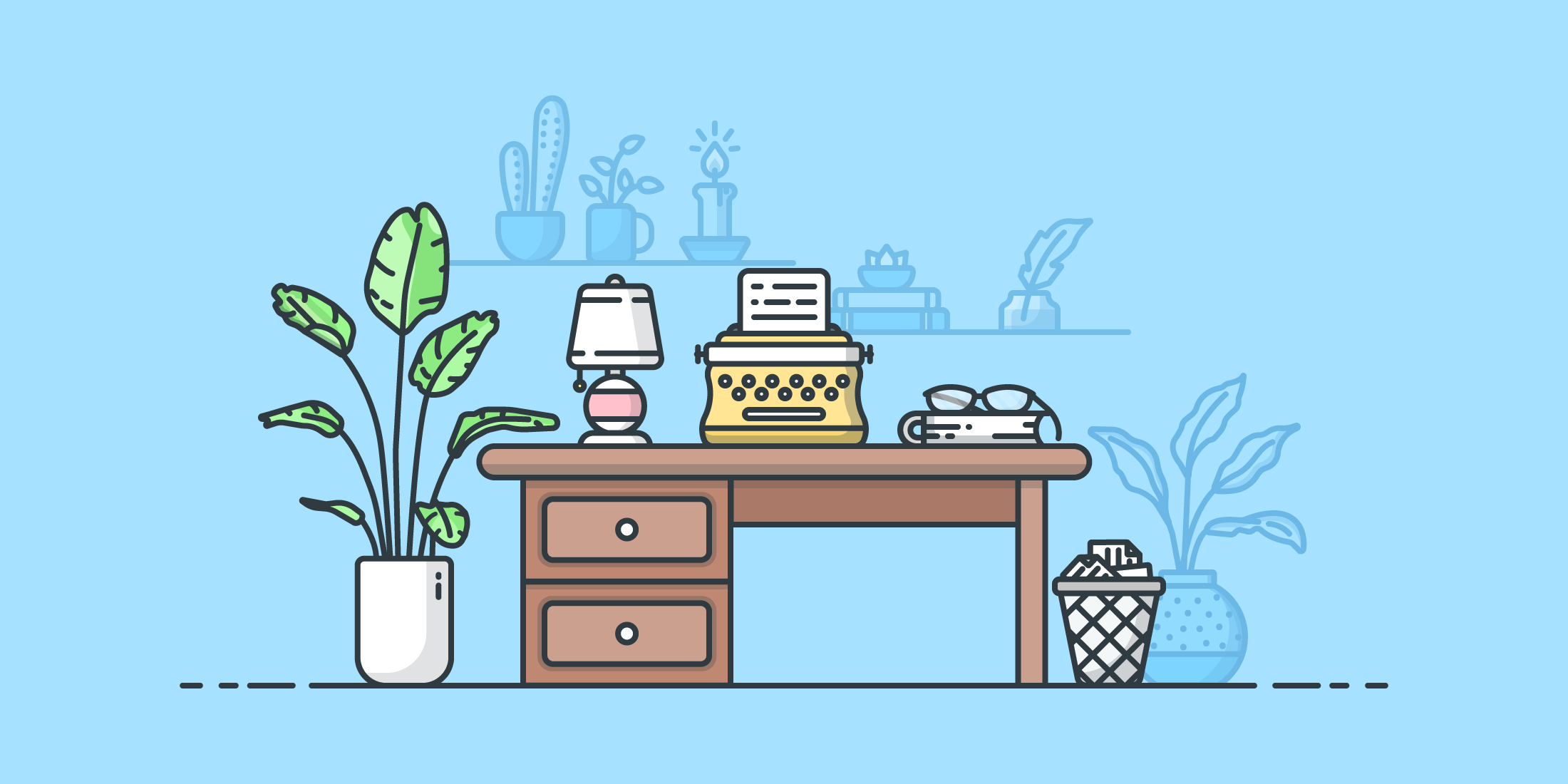 Your mailing list is a digital portal – a direct line to your audience, a valuable marketing channel, and one of the best places to build connections with your customers.

A quality newsletter can do a lot of things, from announcing new products, services, and sales, to passing along useful information to your audience and promoting customer retention. You can send out newsletters to ask your customers for feedback, or showcase customer success stories and real-world use cases. But, what are some of the best practices when it comes to writing digital product store newsletters in particular?

In this article, we've put together a brief guide to help you create stellar newsletters for your own digital product store!
Know your reasons
It's important to understand the reasons for sending digital product store newsletters in the first place, because it's not something you want to do arbitrarily. Why might your customers be interested? What do you have to say? Why are you reaching out? What do you hope to accomplish?

Some brands take the route of blasting their members non-stop with endless emails every day, counting on converting enough sales from the sheer volume of marketing. If that's your style and it works for you, go for it, but there's a lot to be said about treating your customers with respect and consideration for their time and attention.

Get clear about your reasons for sending newsletters, whether you have new products to promote, new blog posts to share, news, customer stories, or something else altogether. When you have a purpose in mind, it's much easier to create a well-structured and relevant newsletter.
You might send out a newsletter when you want to:
Promote a new product
Announce a sale
Ask for feedback
Provide customers with a snapshot of recent news and content
Share customer and industry expert stories and interviews
Announce new partnerships
Educate your audience
Promoting your products is, of course, an essential part of running any business – but promoting your products with quality content is the sweet spot that makes for a truly compelling newsletter. This is where educating your audience comes in.

It's not that you don't want to sell; it's just that you want to focus on engagement and value. The more engaged your audience is, the more customers you'll retain (and the more products those customers will buy).

If you already have a blog, take note of which posts are relevant to your new products. If you don't have a blog, consider starting one! Blog posts that provide useful information related to your industry can attract a lot of new customers, and keep existing customers returning to your site.

Just take a look at this example from Creative Market. The latest freebies are listed first, followed by a special offer where customers can get extra freebies when they spend $15, followed by a few relevant blog posts:


Craft meaningful messages
Merely telling your customers about new stuff is – at best – functional. Communicating to them in a meaningful way, on the other hand, is memorable and effective.

A big part of it is simply relevance. Most people will happily unsubscribe or send your newsletters straight into the spam folder if they receive too much content that's not relevant to their interests. Keep this in mind when segmenting your mailing list (more on that later).

But, it's not just about relevance; being thoughtful about the messages you send to your customers goes hand-in-hand with creating customer confidence and building relationships that promote the long-term success of your store. This means that in addition to providing an accurate (and literal) description of whatever product, deal, or content you're sharing with them, you want to make an emotional connection.
This could be something as simple as allowing the customer to imagine the benefits of using the product; for example, "get inspired", "save time", or "level up your skills". Or, it could be things like statistics, testimonials, or customer showcases. Anything that helps to translate the concept of your products into achievable real-world results not only makes for a much more interesting read; it also bridges the gap between the customer and the sale.
Offer solutions to problems
Your customers have signed up to your mailing list either because they want to know about new product releases, or they value the content and information you provide, or both! In any case, they're looking for solutions to their problems, or to meet their needs somehow.

The more you can identify these problems and needs, the more you can speak to them with through your newsletter. Think about what it is that your target audience is looking for and structure your copy, messages, and offers around that.

Offering solutions works in tandem with crafting meaningful messages, because the focus is on value. Customers value real-world results – in other words: solutions.
Personalize the experience
Personalizing your newsletters can be hugely effective when it comes to connecting with certain subsets of your mailing list. Think about it: Do you have different categories of customers? Customers that tend to purchase certain types of products, or consume different categories of content on your site? Ones that use your products for different purposes (like hobbyists vs. professionals) or within different industries or niches?

Segmenting your audience by things like purchase history and user behavior can help you more effectively communicate relevant and useful information to the right people. Maybe you have a new series of products that is particularly interesting to a certain group; in this case, you want to craft your newsletter (including the products and offers you promote, as well as blog posts, news, and customer showcases you promote) around what appeals to that segment.

Bandcamp sends out regular newsletters with a personalized digest of new releases, blog posts, and artist stories that may appeal to the subscriber based on purchase history:


Personalizing the greeting of a newsletter to specific subscribers is also a tried and true practice – and it's a common feature of most email marketing services like MailChimp. Something as simple as referring to your subscribers by name can contribute to developing a more personal connection with them.
Stick to minimal design
When it comes to digital product store newsletters, less is often more. An uncomplicated, uncluttered, minimal design makes it easy for subscribers to identify the most important information – and it makes for a much more pleasant experience, too!

Content that is organized into easily consumable sections shows your subscribers that you respect their time, and you're not going to waste it on excessive or irrelevant stuff. Remember, people have plenty going on in their own lives, and if you want to keep their attention, you want to demand as little as possible of them.
Be friendly
When was the last time you got excited about reading a highly technical newsletter? What's that you say? Never?

Okay, maybe you're into that kind of thing, but let's be honest: most people don't really want to think too hard when they read a newsletter – that's what in-depth posts, courses, and research documents are for! As far as newsletters go, you want your communication to be digestible.

Plus, even though you want to educate your audience, doing it in an inviting and approachable way simply produces the best results. Keep your language friendly; you can even use things like emojis and fun subject lines to make things stick out in the customer's inbox – and add a bit of personality, too!
The breakdown
So, what structure is standard for digital product newsletters? Based on tons of examples we've seen (including our own newsletters), you should have these five basic elements in a product-focused newsletter:
Your company logo
Your newsletter headline, such as:

The name of your product(s)
"New at [brand name]"
"Latest picks for you"
"New arrivals you'll love"
"Special offer"
"Storewide sale"

Featured product images
Brief descriptions of the product(s) and offer(s)
Call(s) to action links or buttons (such as "shop now" or "find out more")
You might also include:
Links to relevant blog posts
Links to other useful resources
Customer stories and testimonials
Real-world use cases
Industry expert quotes and interviews
Partner deals
If you're composing a seasonal or quarterly newsletter, consider acknowledging company and team member milestones, embedding polls and surveys, and including any other announcements or tidbits you think your customers might find interesting! Take a look at our very own newsletter for some examples:

What are your most effective practices when it comes to creating your own digital product store newsletters? We'd love to hear from you, so leave us a comment below and join the conversation!
Illustration by Jessica Johnston.