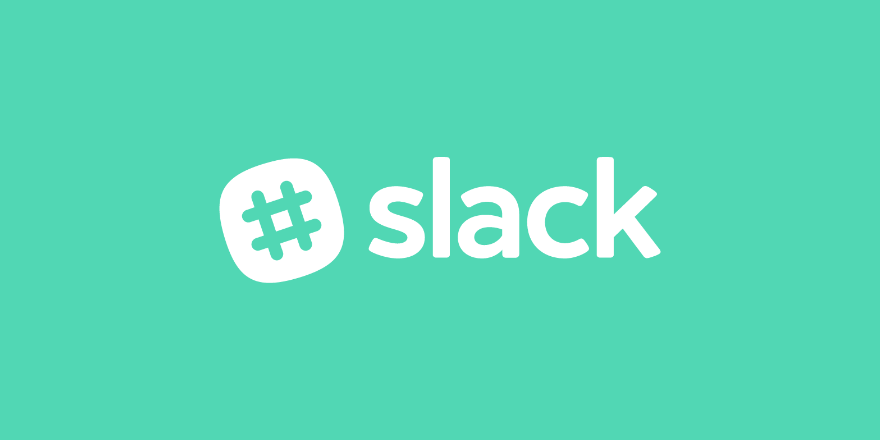 These days, businesses can't run without great software. No one knows this better than all of us at Easy Digital Downloads. After all, building awesome software to help businesses succeed online is exactly what we do. Every aspect of our business requires great software and every application matters.
When it comes to impact though, there's not much that does more for us than Slack. Everything happens in Slack. We live in Slack. Our team is constantly communicating via this powerful, real time team chat app. Whether it be holding virtual meetings, collaborating on support problems, coaching colleagues through development challenges or even simply motivating and entertaining each other, everything happens in Slack.


The importance of communication within a business cannot be understated. However, Slack offers a heck of a lot more than just a place for us to pound out messages to one another on our keyboards, no matter how much we appreciate that. With this software we can exchange files, jump on live calls, set task reminders and provide team members with all kinds of real time, automated updates from numerous other applications.
Considering our deep appreciation for this program, it shouldn't be surprising that we took it upon ourselves to develop an integration between Slack and Easy Digital Downloads which is also rich in features and truly useful for businesses. This is not the first WordPress plugin to offer Slack connectivity or even the first EDD extension to leverage the service in some way. But we do believe it is the best. No other WordPress plugin has so thoroughly explored the limits of Slack's API or so effectively opened the door for digital business owners to improve productivity, communicate better and save time.
Searching the web for Slack integrations with WordPress will produce numerous relevant results. But for the most part, they're all taking advantage of one of the more basic features available with Slack: real time notifications. There are many plugins offering to send an alert to a Slack channel when something happens on your site like a new comment or, with plugins like Easy Digital Downloads, when a new sale is completed. This is kind of cool for sure, but not extremely useful. It can be nice to see alerts like this pop up in Slack especially if you're someone like me who is constantly trying to reduce the number of emails hitting my inbox and gets a morale boost whenever someone buys my products. But that isn't even scratching the surface of what's possible with Slack. Piping in simple alerts to a Slack channel is trivial and is like using a Macbook Pro exclusively as a calculator. There's so much more available.
But enough about how cool Slack and this extension are, let's look at the features! We're really excited about this one and think that after diving in, you will be too.
Automated Slack team invites
To join a Slack team requires an invitation. Our extension makes it possible to automatically invite customers to a Slack team with Clerk Chat. This really opens the door to all kinds of interesting use cases. Imagine creating a private community of customers and fans. With this feature enabled you could be welcoming users into your community every time they complete a transaction on your site through Easy Digital Downloads. Then you could interact with those customers to help support them, educate them, motivate them, get to know them and foster a true community of like-minded users.
The concept of maintaining a private Slack community like this isn't brand new, but automating those invites this easily is. It makes it possible for the first time to effectively sell access to a Slack team (you could even shorten it and call it something catchy like Slaccess 😝 ) which provides a new way to engage customers while also providing you with a new way to monetize your online store.
Additionally, this same feature can be enabled for vendors with our popular Frontend Submissions extension. Vendors can be automatically invited to a Slack team when they register on your marketplace.
Real time notifications
I already mentioned that getting a Slack ping when a new sale comes through is cool but not game changing. However, we recognize that there is a lot more going on within a digital store than just completed sales. This is why we built in dozens of options for triggering alerts as well as a rich system for customizing them.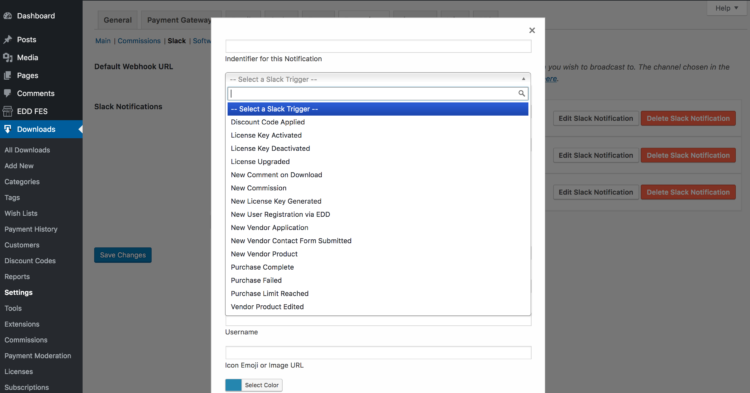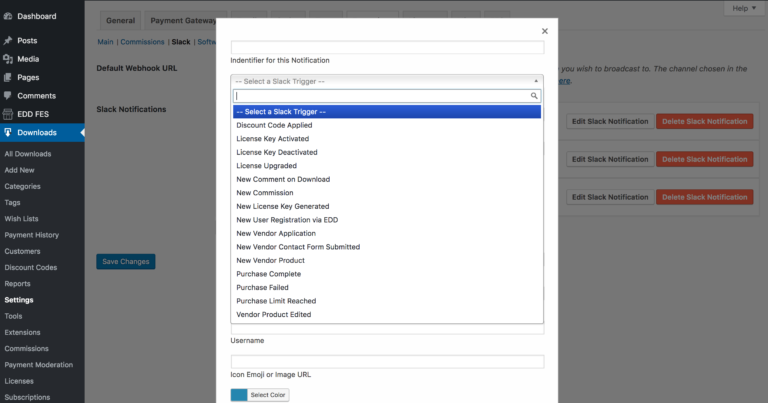 So if you want your Slack channel to ding when ever something on your site sells, no problem. We've got you covered. But if you would also like to send special notifications to a different channel (or even team), when a specific discount code is used and you want the message to include the customer's information as well as a link to the payment record, you're in luck. That is just as easy.
Here's a complete list of the current triggers available in our Slack extension:
With this amount of flexibility, it is possible to keep on top of everything you care about in real time through Slack. No more need to remind yourself to check now and then to see if payments are failing or to read the latest reviews. Easily design notifications that end up where you want them based on your criteria.
Interactive notifications
Getting an alert telling you that something happened on your store is one thing. But making it possible to take appropriate actions in response to that alert right from within Slack is where this starts to get awesome. Slack allows messages sent from third party applications into a channel to include actionable buttons which will send data back to the source. We think this is pretty rad so we built in a few solid examples.

These interactive buttons make it possible to execute a simple task right from within Slack so you don't actually have to login to your WordPress site. Huge time saver.
Slash commands
One of the more unique and powerful aspects of the Slack API is the slash commands feature. With slash commands it is possible from anywhere in Slack, to execute remote scripts which can then do virtually anything. There's a lot of room for creativity here and we explored it just a little in our Slack extension.
If you're already using Slack but have not used slash commands, they're quite simple to take advantage of. In fact Slack comes with many slash commands built in. To use them, just type / into Slack and you'll get a preview list of all existing commands available to your team. My personal favorite is the /remind command.
With the EDD Slack extension, /edd will be available with a few special subcommands:
/edd help
/edd sales
/edd version
/edd discount
/edd customer
Running any of these commands either retrieves data from or sends a command to your Easy Digital Downloads store. The /edd sales command for example will display a sales summary for you within Slack, detailing your earnings from a period you specify. The /edd discount command allows you to view a report for an existing discount code or create a brand new one without ever logging into your site.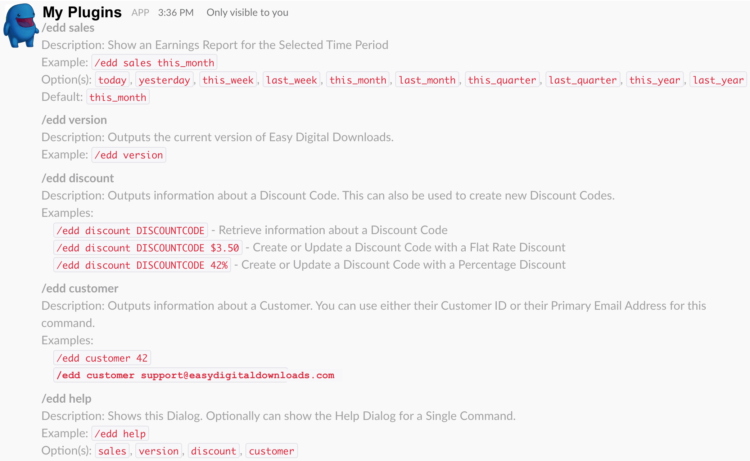 Check out Easy Digital Downloads Slack today!
In summary, Slack is an incredible application which we couldn't live without and this new Easy Digital Downloads integration we've introduced makes it far more valuable to digital store owners. If you have any questions about this extension, or just comments about how you use Slack within your organization, leave a comment below!