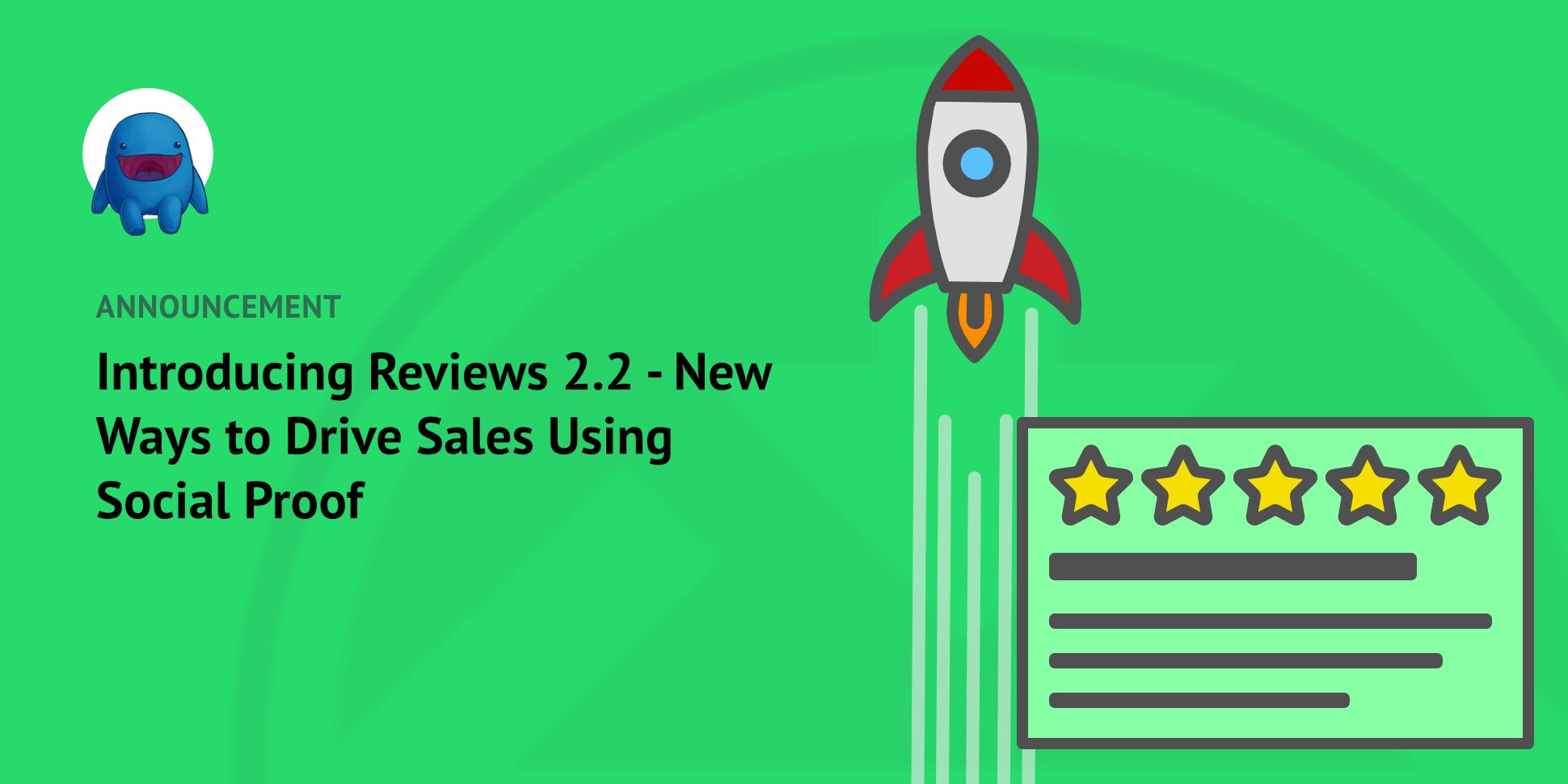 Did you know that according to research, 72% of customers won't make a purchase decision without reading product reviews first?
That's HUGE!
This is why today, we're excited to share our newest release of the Reviews extension to help you get more sales.
Here are the highlights of the Reviews 2.2 release:
A new Reviews Block for easily displaying reviews with the Block Editor
Improved structured data output for rich search results
Other enhancements and bug fixes
The New Reviews Block
The most exciting feature in Reviews 2.2 is the Reviews Block.
The Reviews Block makes it simple to add reviews to your product pages. Here's how it works. When you are editing a post or page with the block editor, go to the + button on the top left.

Search for or scroll down to the block called Reviews and insert it into your page.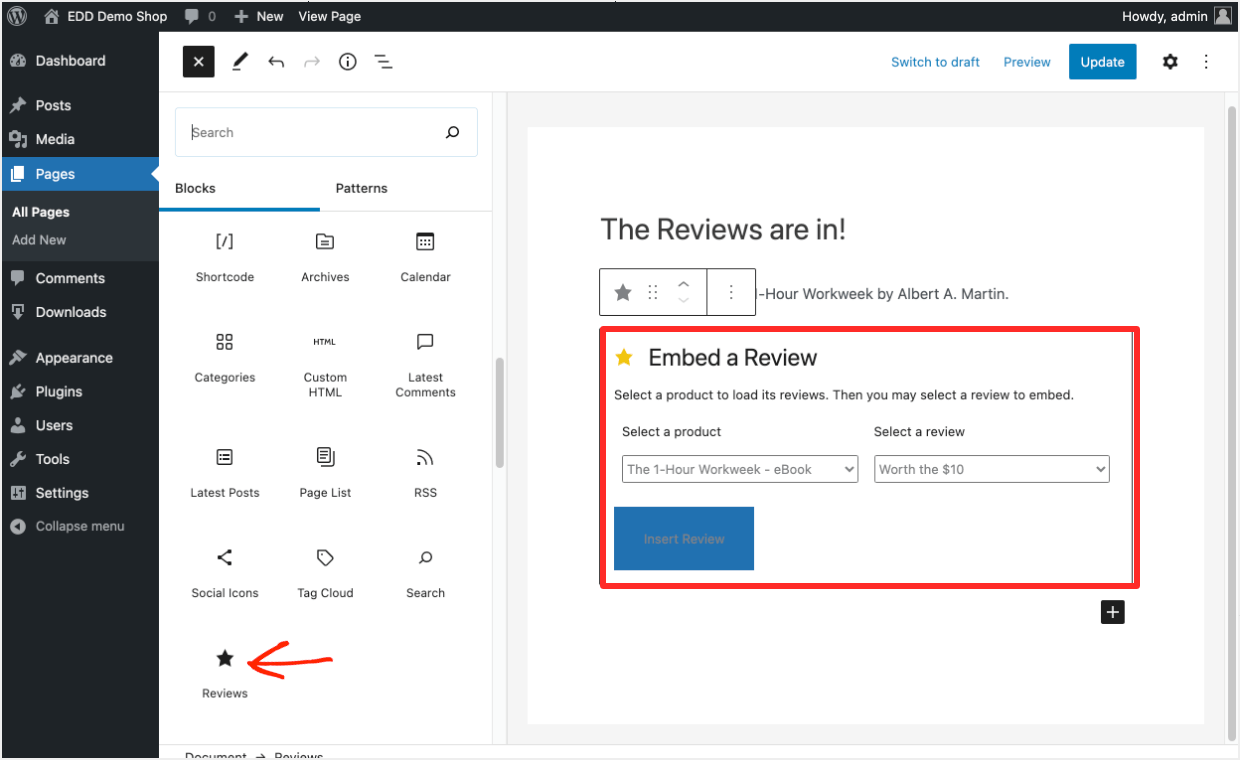 You can select which product and which review you want to add to the post. The review, or reviews, are added to your post with professional styling.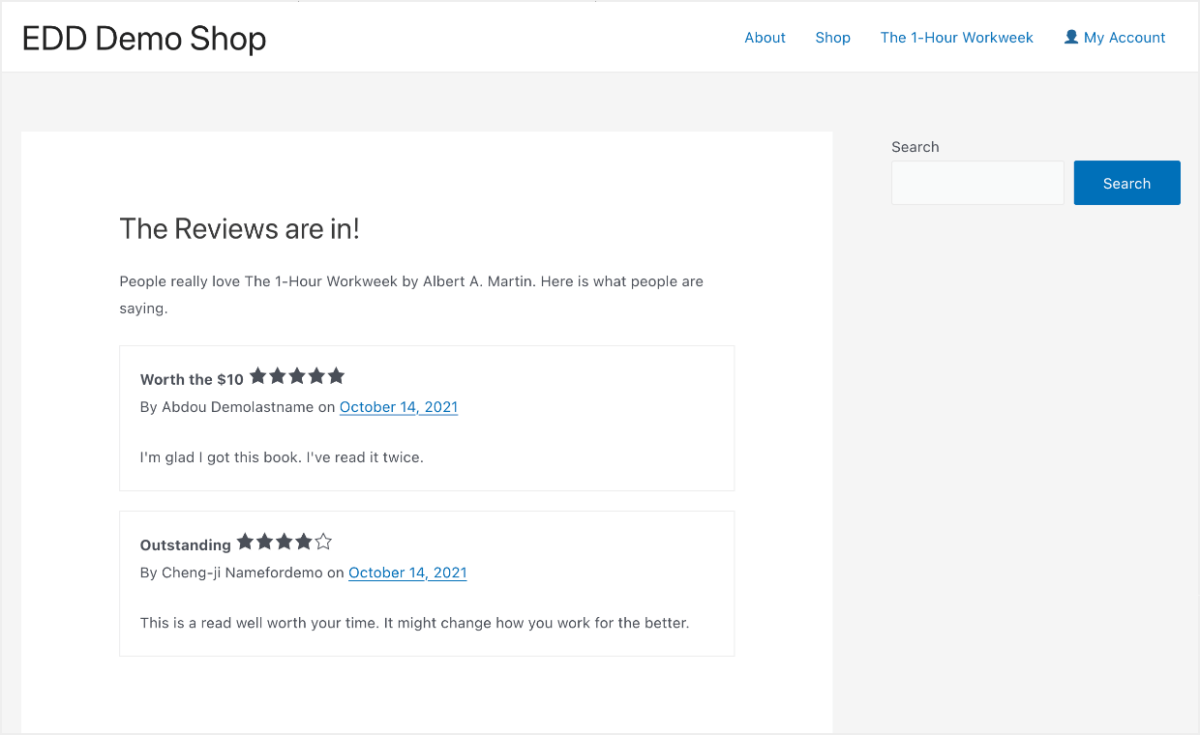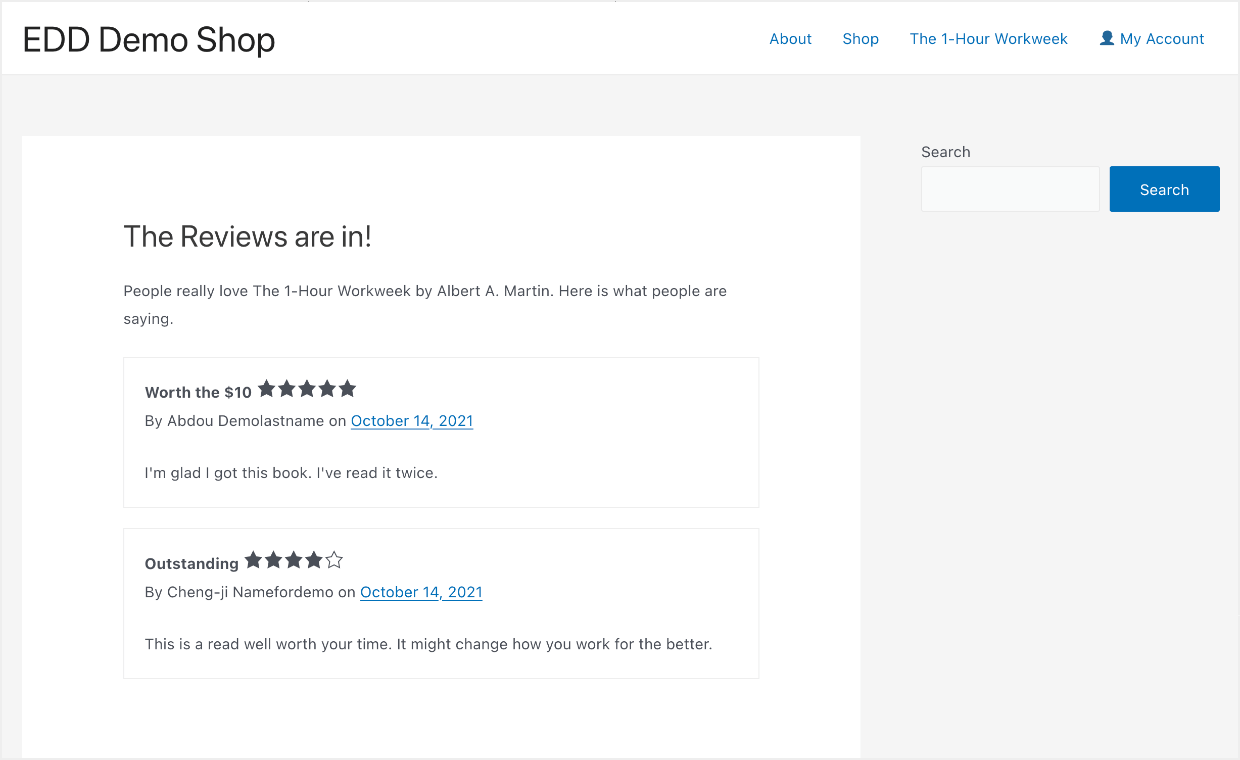 Not using the block editor yet? Don't worry.
The Reviews extension has full support for shortcodes and the classic editor. Visit our documentation to learn more.
Improved Structured Data for Rich Search Results
Have you ever Googled for an eBook, movie, or another product and saw additional details about a product in a special box?
That's called Rich Snippets, and they can help you get higher rankings, more clicks, and of course more sales.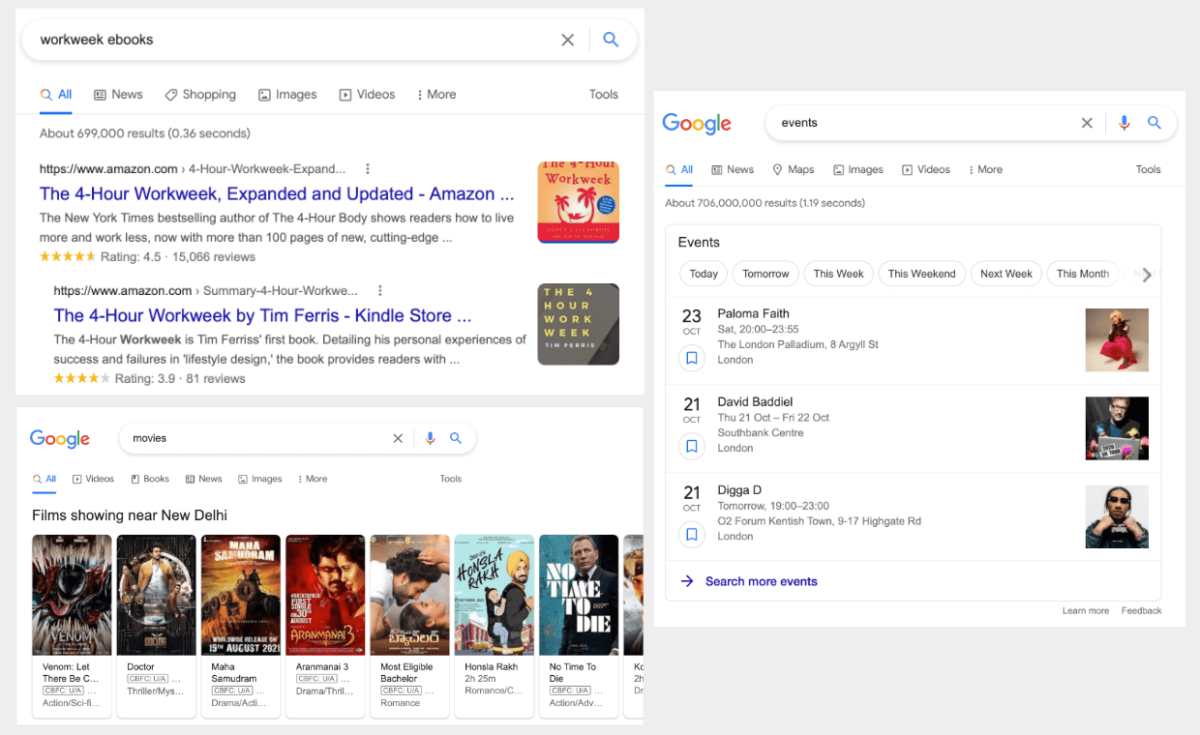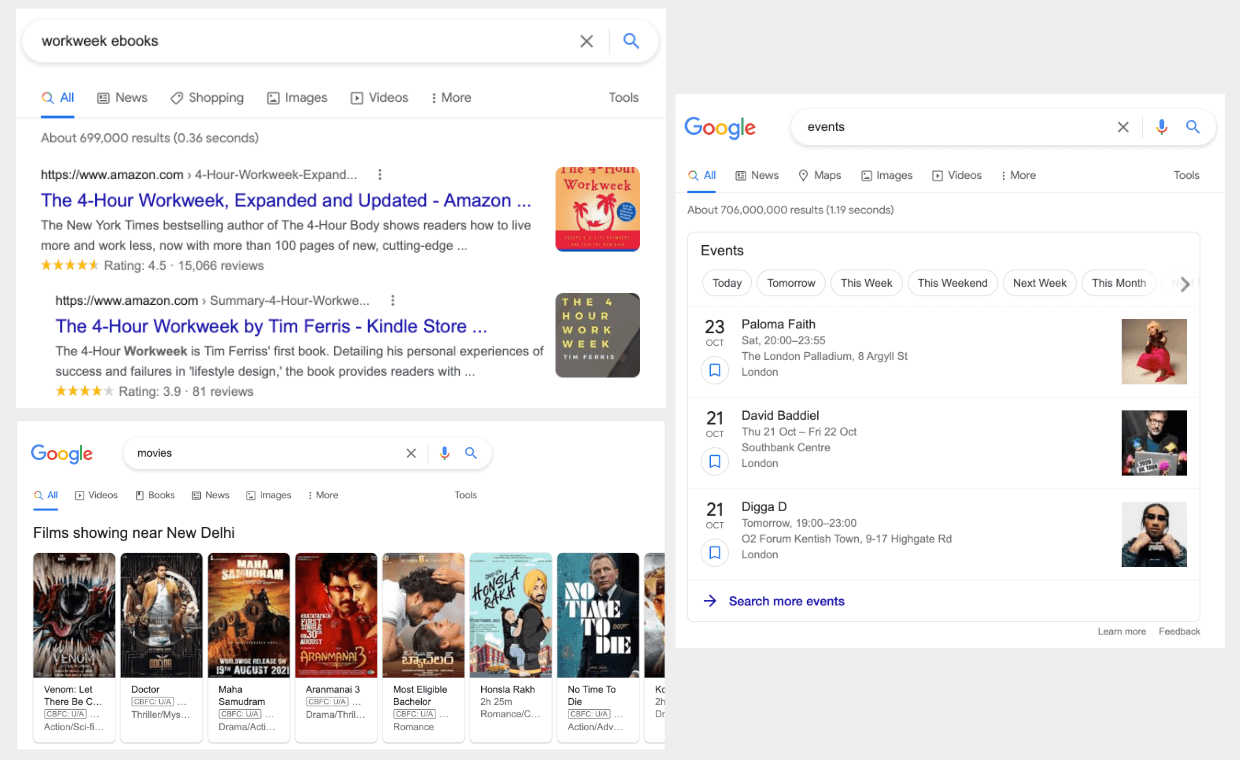 With our Reviews extension, we automatically add improved schema markup on your product pages, so your website can stand out in Google.
For example, let's say you are selling an eBook called 'The 1 Hour Workweek' on your site. Here is your search result page without Reviews.

Now, here is your rich search result page with Reviews.


Which of these two search engine results would you rather have? The rich search result page is far better.
The free version of Easy Digital Downloads has support for basic structured data, including displaying product prices.
The Reviews extension takes this a step further by including stars, the average rating, and number of reviews given.
This is proven to help you stand out which means you get more clicks and higher sales.
Using the Reviews extension
Reviews allows you to collect and manage product reviews all within EDD.
Once installed, you'll have a full-featured reviews system on your site. Customers can leave reviews, complete with a title, 1-5 star rating, and a comments field.
On your WordPress dashboard look for a new menu item on your left-side navigation. Under Downloads » Reviews, you'll see each review as it comes in.
You can moderate the reviews the same way you manage comments on your WordPress site. There are options to approve, unapprove, or mark as spam.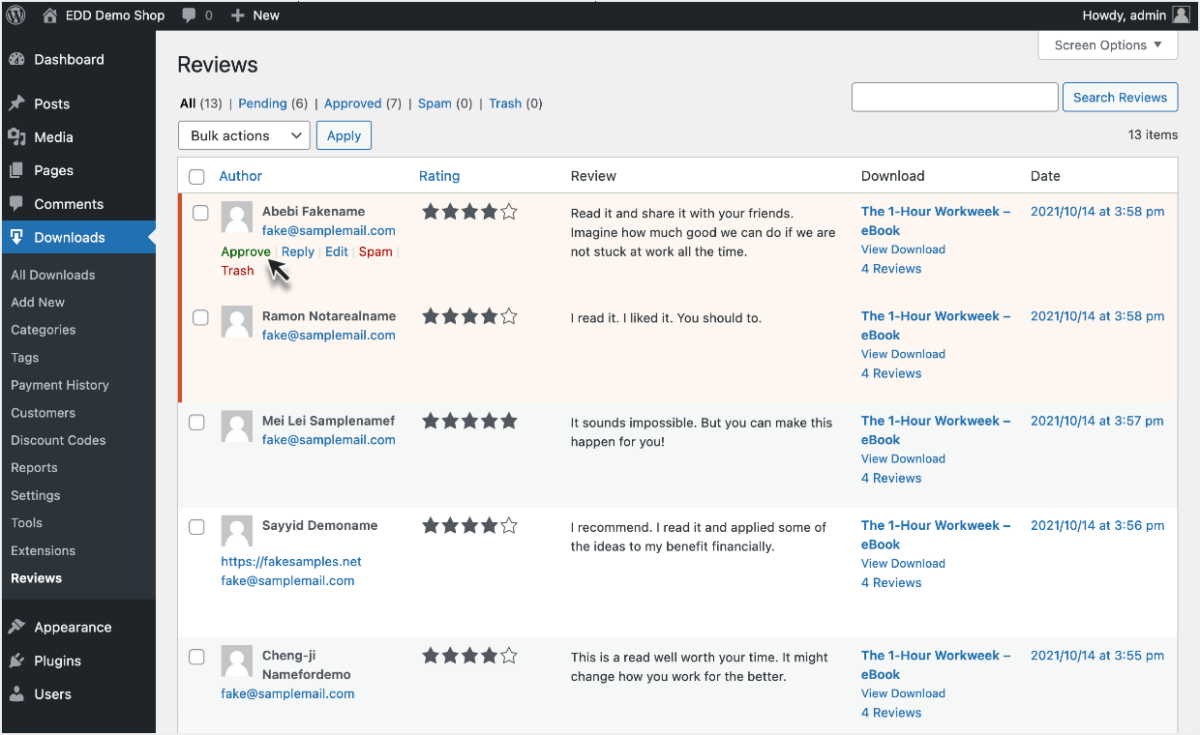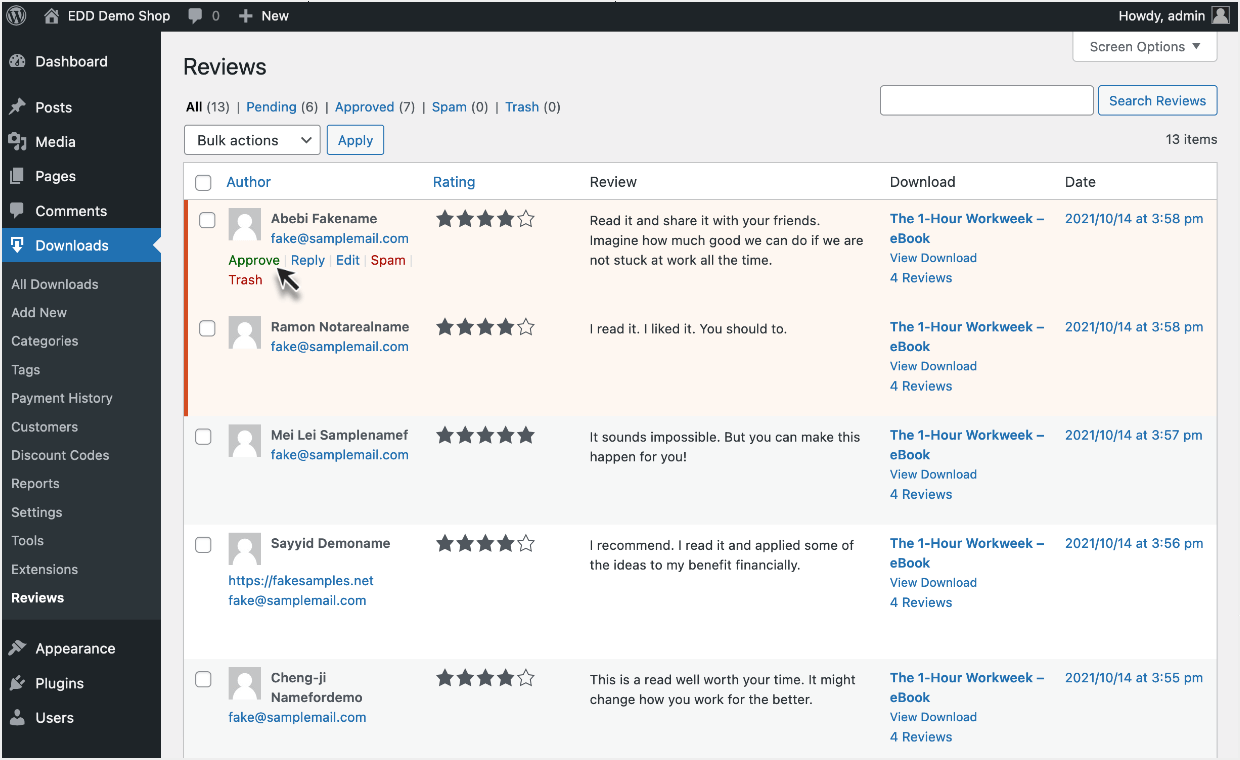 The plugin will output everything as properly structured data. It will look good visually to your site visitors. It will also look good for the Google bots that crawl your site to create search results. You don't have to code anything.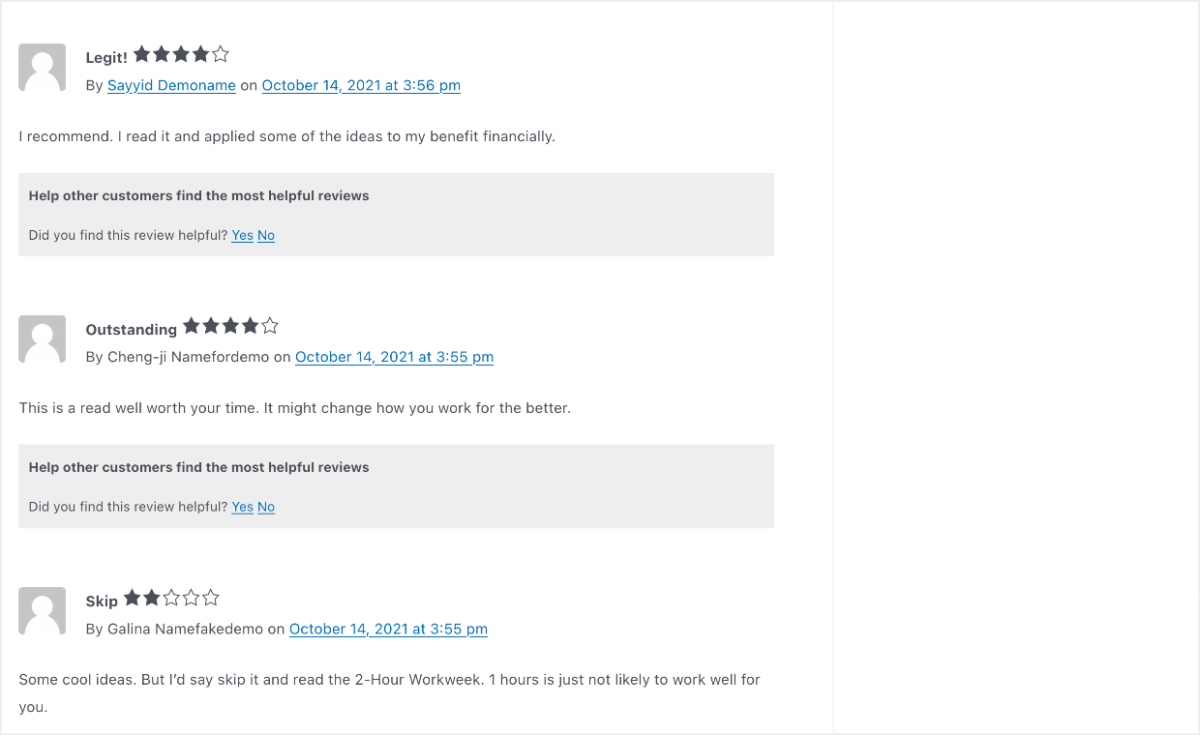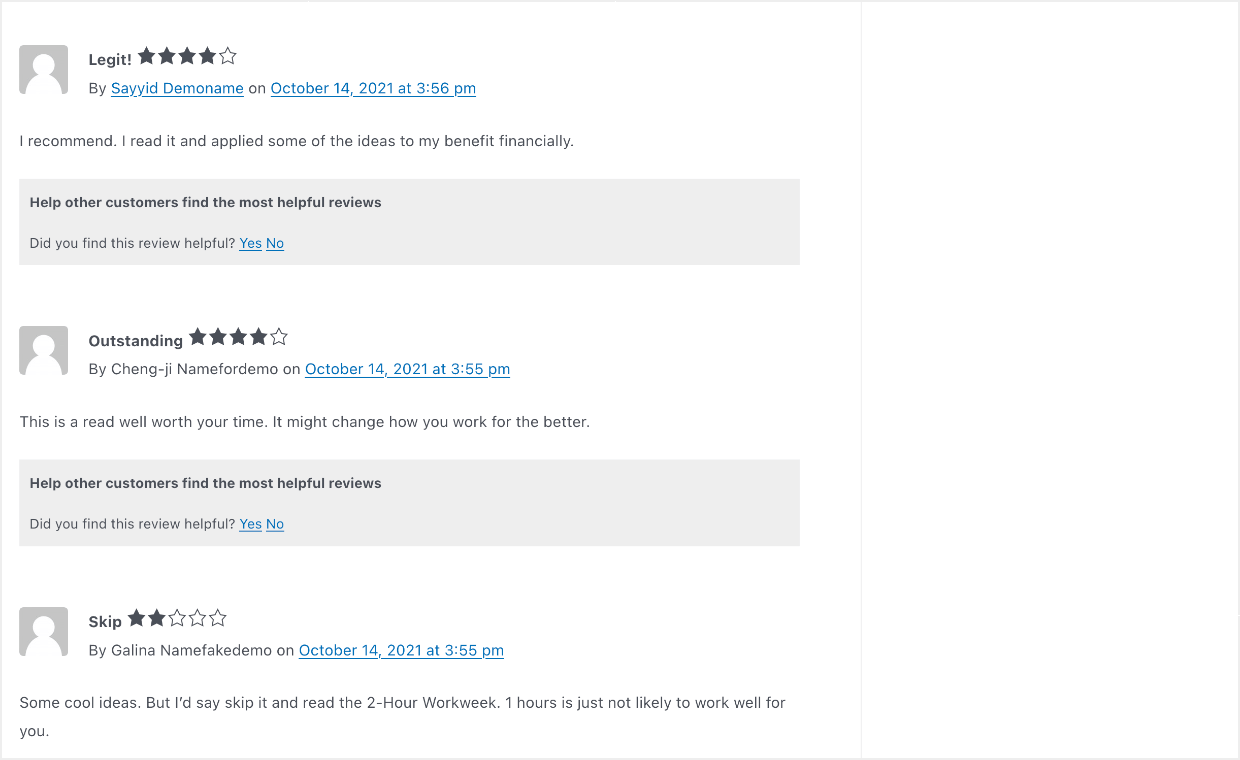 The Reviews extension includes CSS classes. It will look great without any coding or customization. However, you or your developer can also use the built-in CSS classes to do more customization if desired.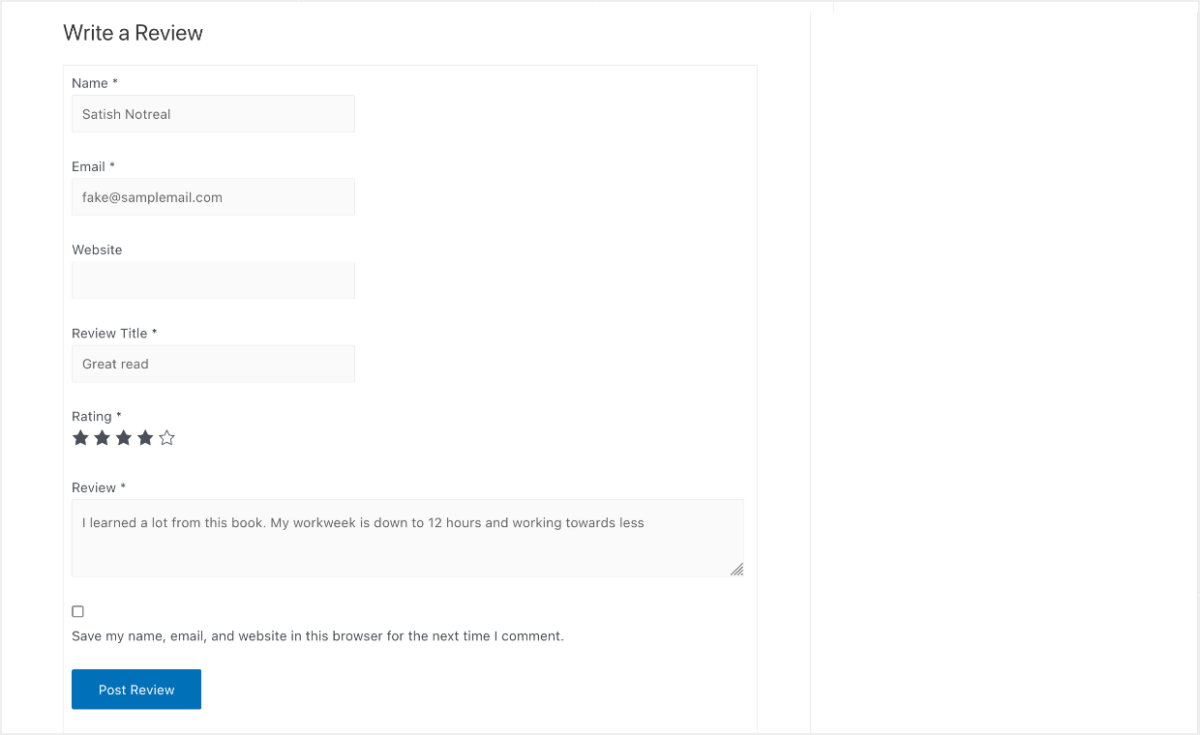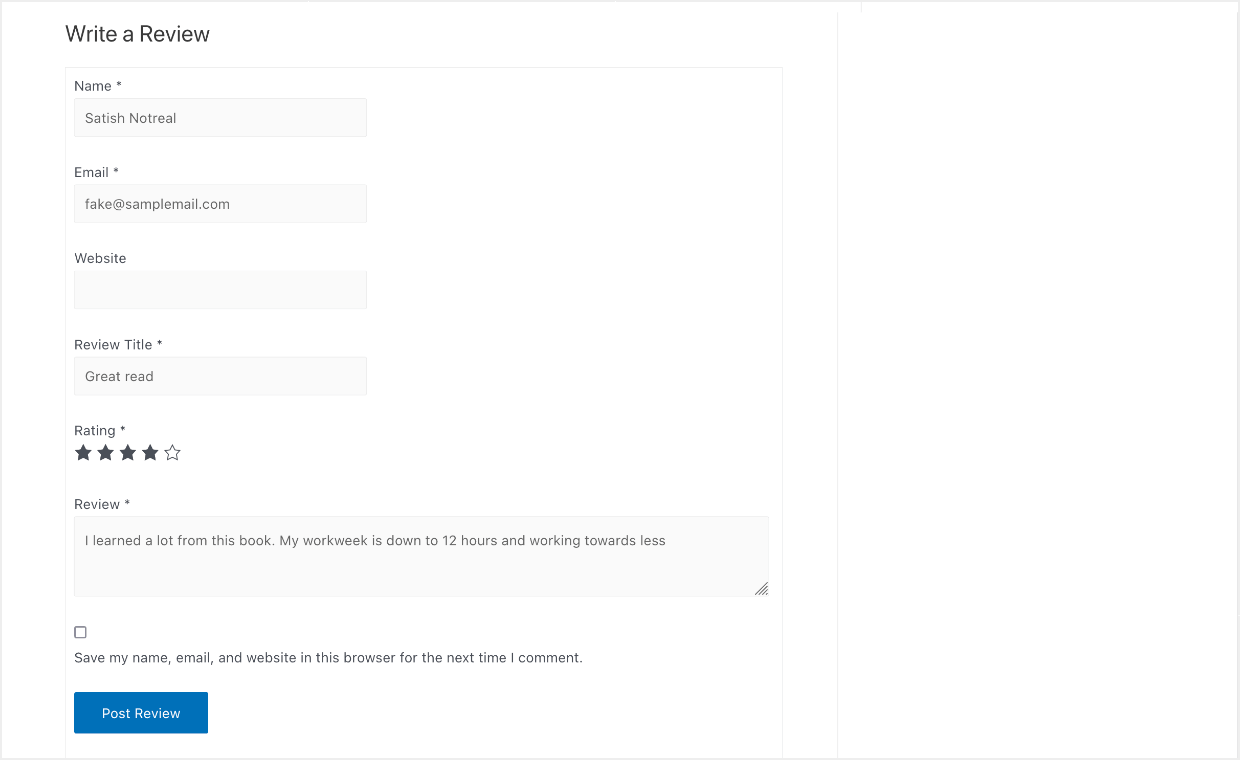 Aside from the awesome new features, Reviews version 2.2 also includes 9 other enhancements and 7 bug fixes. Learn more on the changelog.
What are you waiting for? Go ahead and add Reviews on your site, so you can increase your sales with the power of social proof.

To download Reviews, you need to have an Extended, Professional, or All Access Pass. Get started or upgrade your Pass here.
If you already have one of these passes, log in to your account now and grab it.
As always, we want to thank you for your continued support of EDD, and we look forward to bringing you more amazing features to grow your business.
To higher conversions,
Joe Wells
Product Educator
Easy Digital Downloads