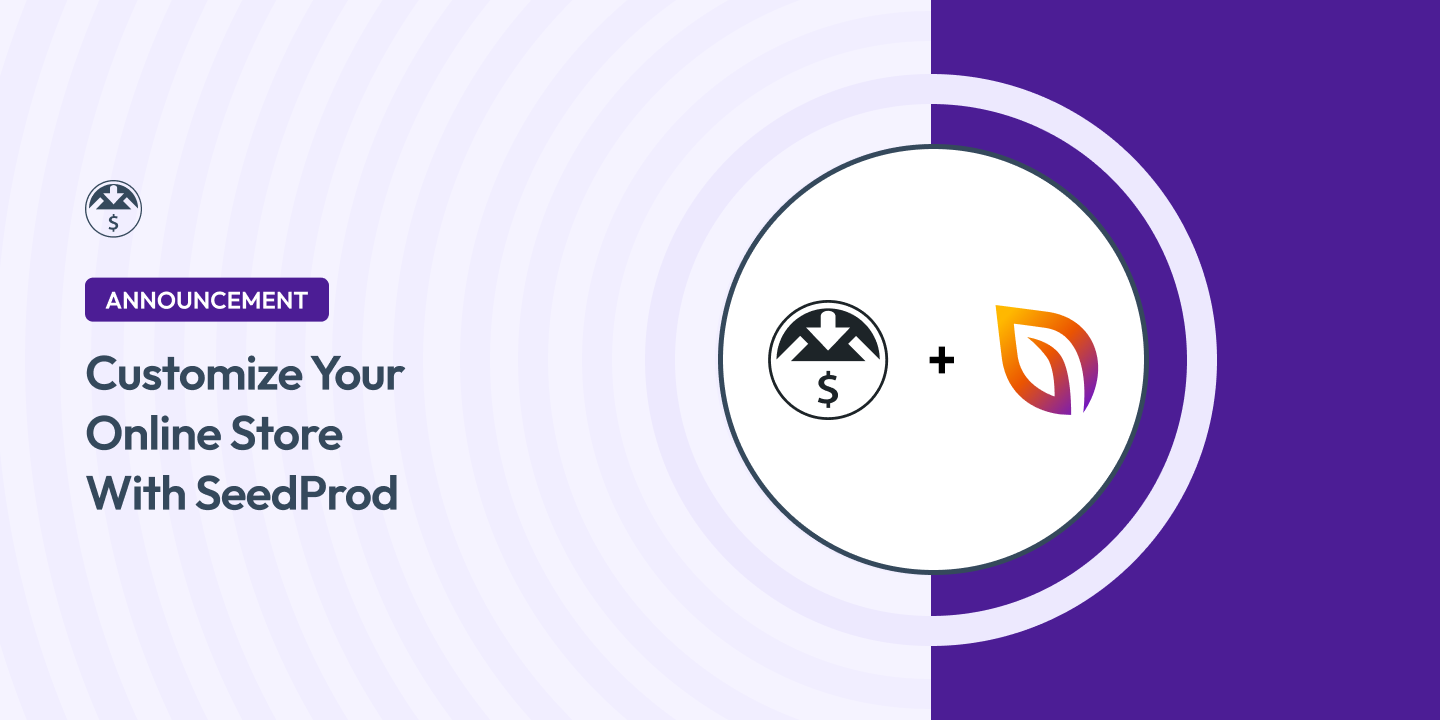 Customizing your online storefront just got easier than ever, thanks to SeedProd's latest integration with Easy Digital Downloads (EDD)!
Now more than ever, creating a WordPress website that showcases, sells, and delivers your digital goods has become a streamlined process.
In this article, we will explore the features of this game-changing website builder update and how it simplifies the process of setting up a high-converting online store.
What Is SeedProd?
SeedProd is a popular WordPress plugin that allows you to create and customize landing pages, coming soon pages, maintenance mode pages, and other types of temporary pages for your website(s):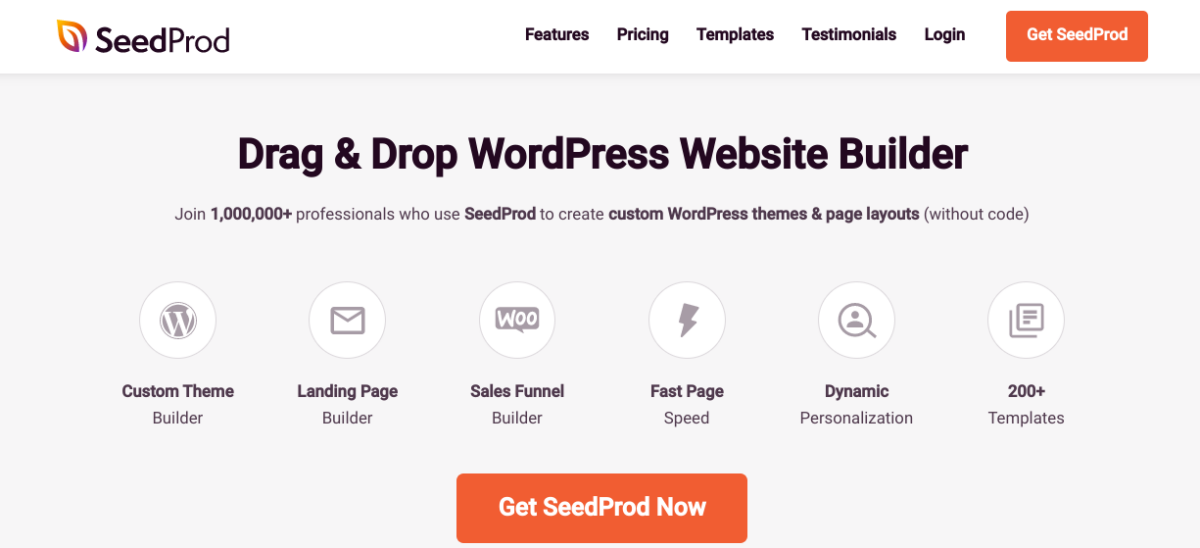 It's designed to help website owners build anticipation, capture leads, and maintain a professional appearance during site development or maintenance.
For WordPress e-commerce sites, SeedProd can be used in various ways to enhance the user experience and increase conversions.
SeedProd EDD Blocks & Features
SeedProd offers a ton of useful features and integrations. Check out this video below to learn more:
EDD Downloads Grid Block
One of the standout features of the SeedProd and EDD integration is the EDD Downloads Grid block. This block allows you to create a custom digital storefront where you can showcase all your products in one place: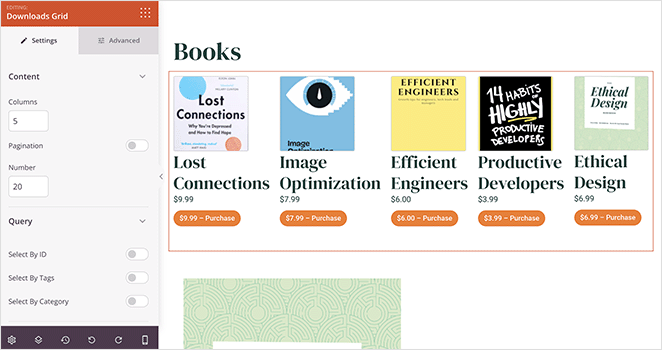 With easy-to-use customization options, such as displaying products by ID, tags, or category, and choosing the number of columns and pagination, you can tailor the display to suit your store's needs. You can also choose to show or hide various details, including price, excerpt, full content, buy button, and product thumbnails.
Whether you sell software, digital art, or any other digital products, the EDD Downloads Grid block provides a visually appealing and user-friendly way for customers to browse, select, and purchase your offerings.
Pixel-Perfect Product Detail Pages
Product presentation is crucial in the digital commerce space, and SeedProd's Download Post Type allows you to build pixel-perfect product detail pages effortlessly. By utilizing the Download Post Type in SeedProd's Theme Builder, you can customize how your product pages look using the seven new EDD template tags.
These tags include:
Featured image
Title
Price
Content
Excerpt
Instructions
Add-to-cart
Seamlessly integrate these blocks into your page using SeedProd's intuitive drag-and-drop builder, allowing you to place product information exactly where you want it. You can also add additional blocks like the Download Instructions block to provide clear guidance on downloading products or enable the Direct to Checkout toggle to streamline the buying process.
New Website Kits
To make the website-building process even more convenient, SeedProd has introduced 12 new customizable website kits. Instead of starting from scratch, you can choose from a range of pre-designed themes that suit various industries, including:
Property & corporate agencies
Finance websites
Music websites
Art museum websites
Beauty salon websites
Wedding
WooCommerce websites
Designer portfolios
Marketing websites
SaaS web app sites
These kits provide a solid foundation for your online store, allowing you to customize the design to match your unique brand.
Customizable Checkout
SeedProd takes the customization options even further by allowing you to create fully customizable shopping cart and checkout pages. By adding the EDD Checkout or Shopping Cart block to your pages, you can create personalized layouts with just a few clicks.
Combat shopping cart abandonment by displaying relevant digital products that customers may also be interested in, or enhance trust and credibility by including testimonials within the checkout process. With SeedProd's customization capabilities, you can create a seamless and engaging checkout experience that drives conversions.
Get Started with SeedProd + EDD
The integration of Easy Digital Downloads with SeedProd makes selling digital products online more accessible than ever before. Whether you're a seasoned digital entrepreneur or just starting, the combination of EDD's powerful e-commerce plugin and SeedProd's intuitive website-building features provides you with the tools to create a high-converting online store.
Don't use EDD yet?
Then get started with SeedProd and unlock the potential of selling digital downloads online!
📣 P.S. Be sure to subscribe to our newsletter and follow us on Facebook or Twitter for more WordPress resources!