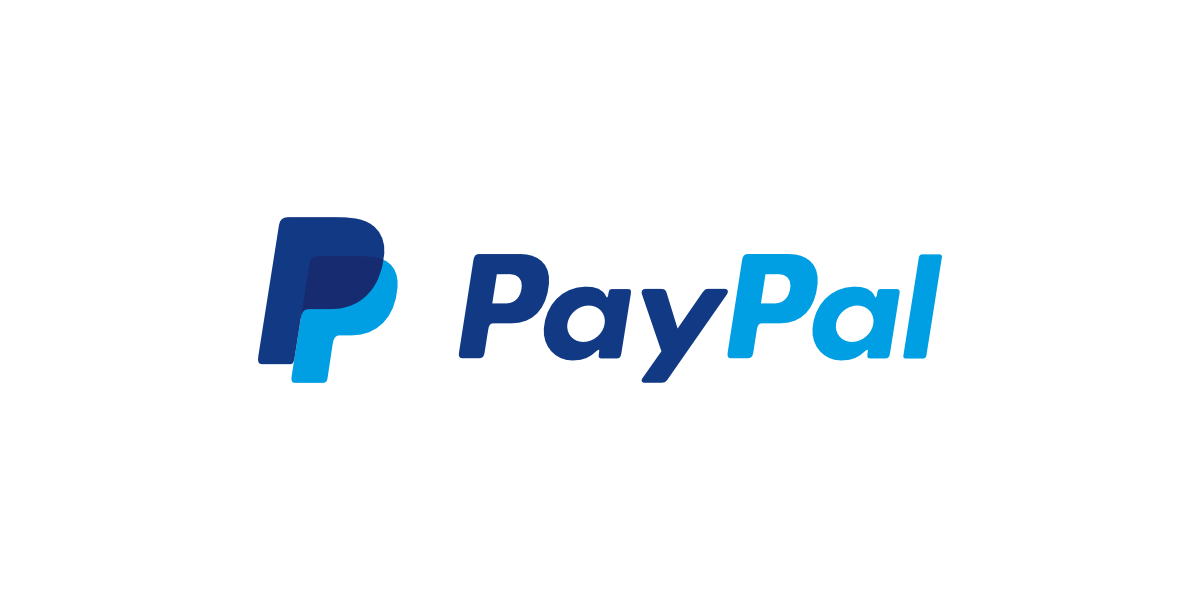 Since its creation, Easy Digital Downloads has included PayPal Standard in our freely available core plugin. We've also offered our PayPal Express and PayPal Website Payments Pro add-on as a paid upgrade. While these PayPal products have served our customers well, PayPal has released a new integration called PayPal Commerce that offers a better customer experience and provides and overall more stable platform for collecting payments.
Today we're excited to offer all users the ability to use the new PayPal Commerce integration for Easy Digital Downloads.
How can I use PayPal Commerce with Easy Digital Downloads.
As of Easy Digital Downloads 2.11, PayPal Commerce is included in Easy Digital Downloads core for free. With this version of the PayPal Commerce integration, you will be able to accept payments via PayPal just as you have been with PayPal Standard. Upon enabling the gateway, you need to connect your Easy Digital Downloads store to PayPal and you are done! No API Keys to copy and paste, no IPN URLs to setup.
How is PayPal Commerce better than PayPal Standard?
Increased reliability
PayPal Standard has long been the go-to integration for quickly accepting payments via PayPal. However, over the years many improvements have been made to the payment gateway industry. PayPal Commerce communicates with your Easy Digital Downloads store via webhooks instead of the older IPN method of communication. According to PayPal, the new PayPal Commerce API is 5% more reliable when it comes to notifying your site of new sales, which results in fewer payments left 'pending'.
Simplified configuration
PayPal Commerce offers a quick and easy way to connect your Easy Digital Downloads store with your PayPal account. Gone are the days of copying API Keys, usernames, PDT Tokens, and IPN URLs. We've built the new integration to be a single click, and upon completion, we'll verify all the necessary permissions and webhooks are configured, giving you peace of mind that your store can accept payments.
Customers trust PayPal
With PayPal being a world leader in payments, it is no surprise that customers like ours and yours trust the PayPal brand. With the PayPal Commerce integration for Easy Digital Downloads, your customers will have no surprises at checkout, as they are seeing the PayPal brand while they complete their checkout with you.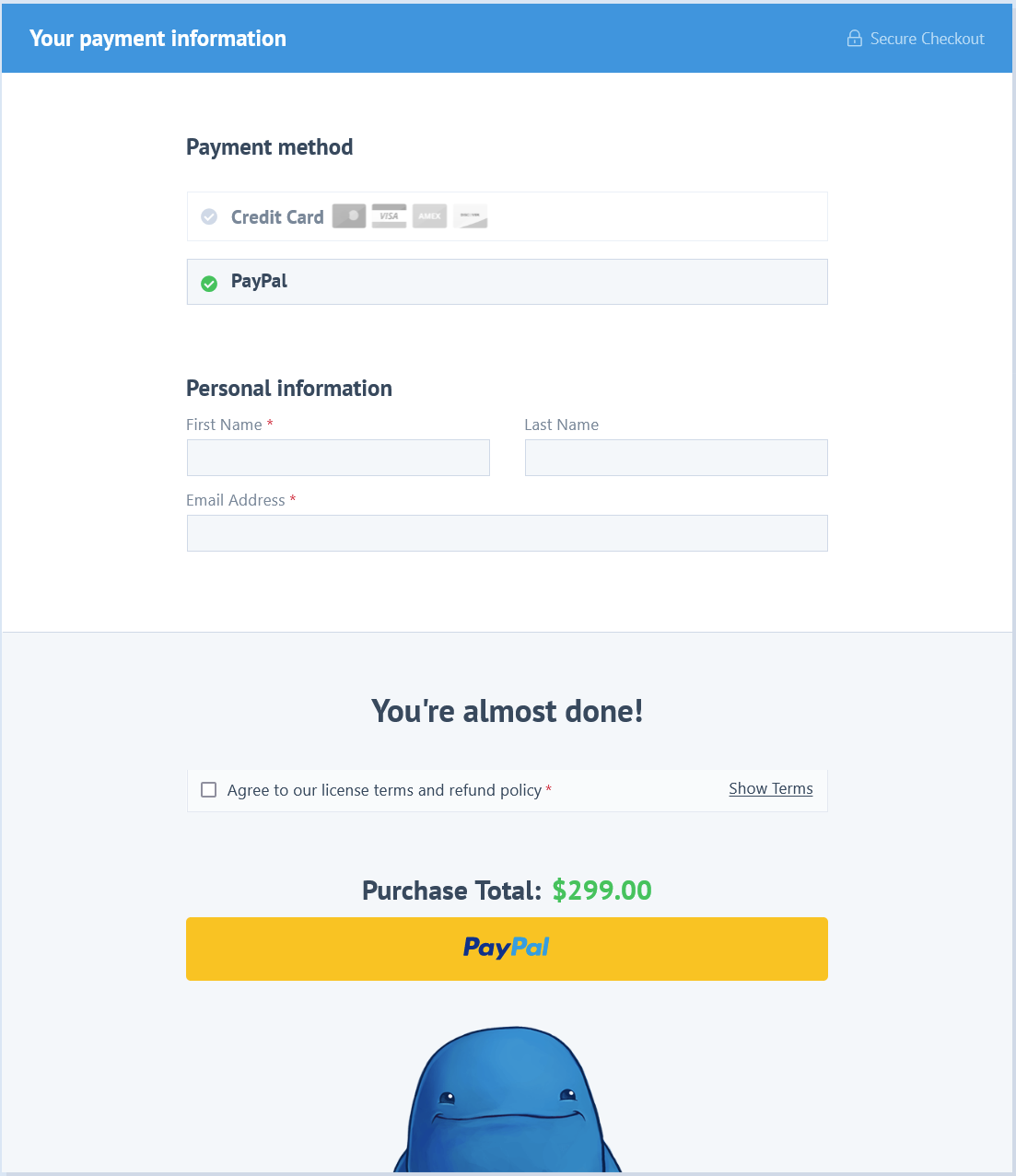 How can you start using PayPal Commerce today?
After you've updated your Easy Digital Downloads plugin to version 2.11, you can head over to your gateway settings and connect your store to PayPal.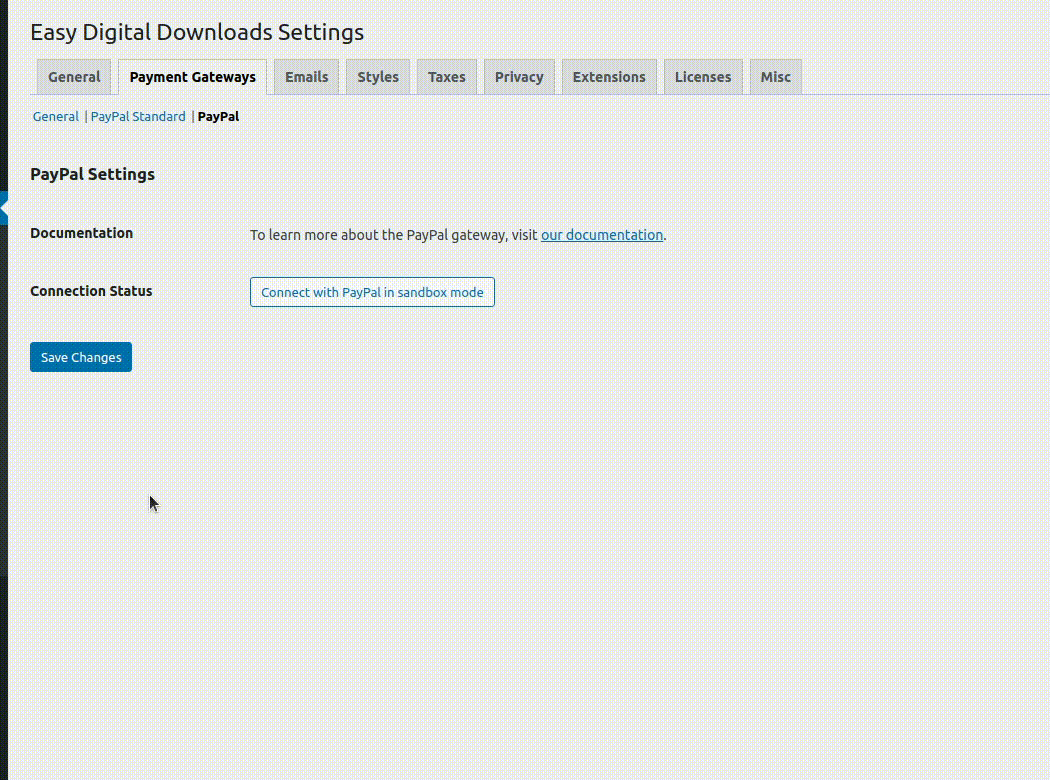 Once connected to the new PayPal Commerce gateway, head over to your General gateway settings and be sure to enable the "PayPal" gateway, and you should see the new PayPal button on your checkout.

What if I use the PayPal Pro or PayPal Express extension?
As the PayPal Pro and PayPal Express integrations are also being deprecated in the future, every user who has purchased a license key for the PayPal Pro/PayPal Express integration will be given access to the new PayPal Commerce Pro integration based on their previous purchase. Any Professional Pass, Extended Pass, or All Access Pass holders will have access to this new integration as well, via their purchased pass. Just visit the Account page to view your license key and download the latest version.
The new PayPal Commerce Pro extension provides the same on-site card payment field experience that the PayPal Pro integration previously did, but in a new and more secure integration thanks to PayPal's new checkout experience.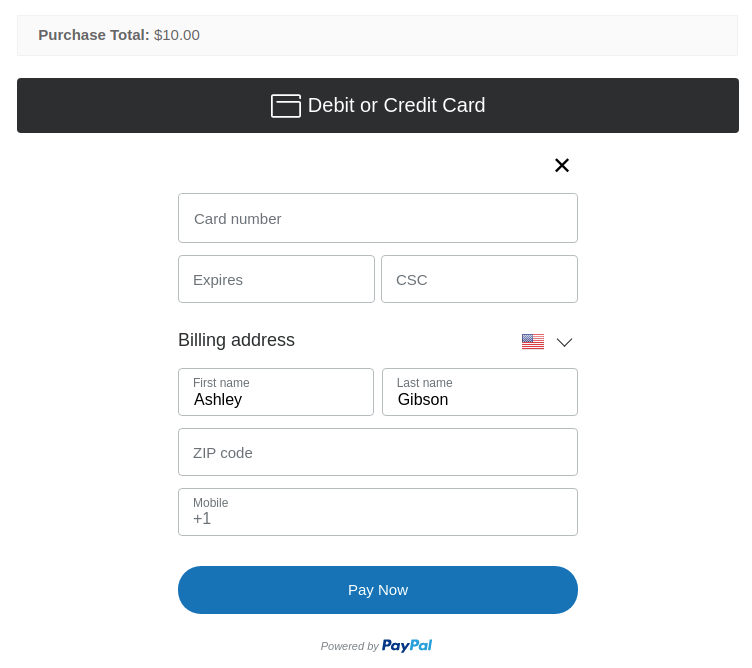 What is the difference between PayPal Commerce and the PayPal Commerce Pro extension?
The PayPal Commerce integration included with Easy Digital Downloads core allows you to accept payments via PayPal (just like PayPal Standard) as well as Subscription payments (with the Recurring Payments extension). The PayPal Commerce Pro extension opens up access to on-site card payments, a number of European gateway payment methods, and Venmo.
| Feature | PayPal Commerce | PayPal Commerce Pro |
| --- | --- | --- |
| Accept PayPal Payments | Yes | Yes |
| Sell Subscriptions* | Yes | Yes |
| On-Site Card Payments | No | Yes |
| Venmo | No | Yes |
| PayPal Credit | No | Yes |
| Bancontact | No | Yes |
| giropay | No | Yes |
| iDEAL | No | Yes |
| Mercado Pago | No | Yes |
| Sepa | No | Yes |
| Sofort | No | Yes |
* Requires the Recurring Payments extension
Ready to get started?
We've outlined how to get your store connected to the new PayPal Commerce integration in our documentation, so you can start accepting payments more reliably today!