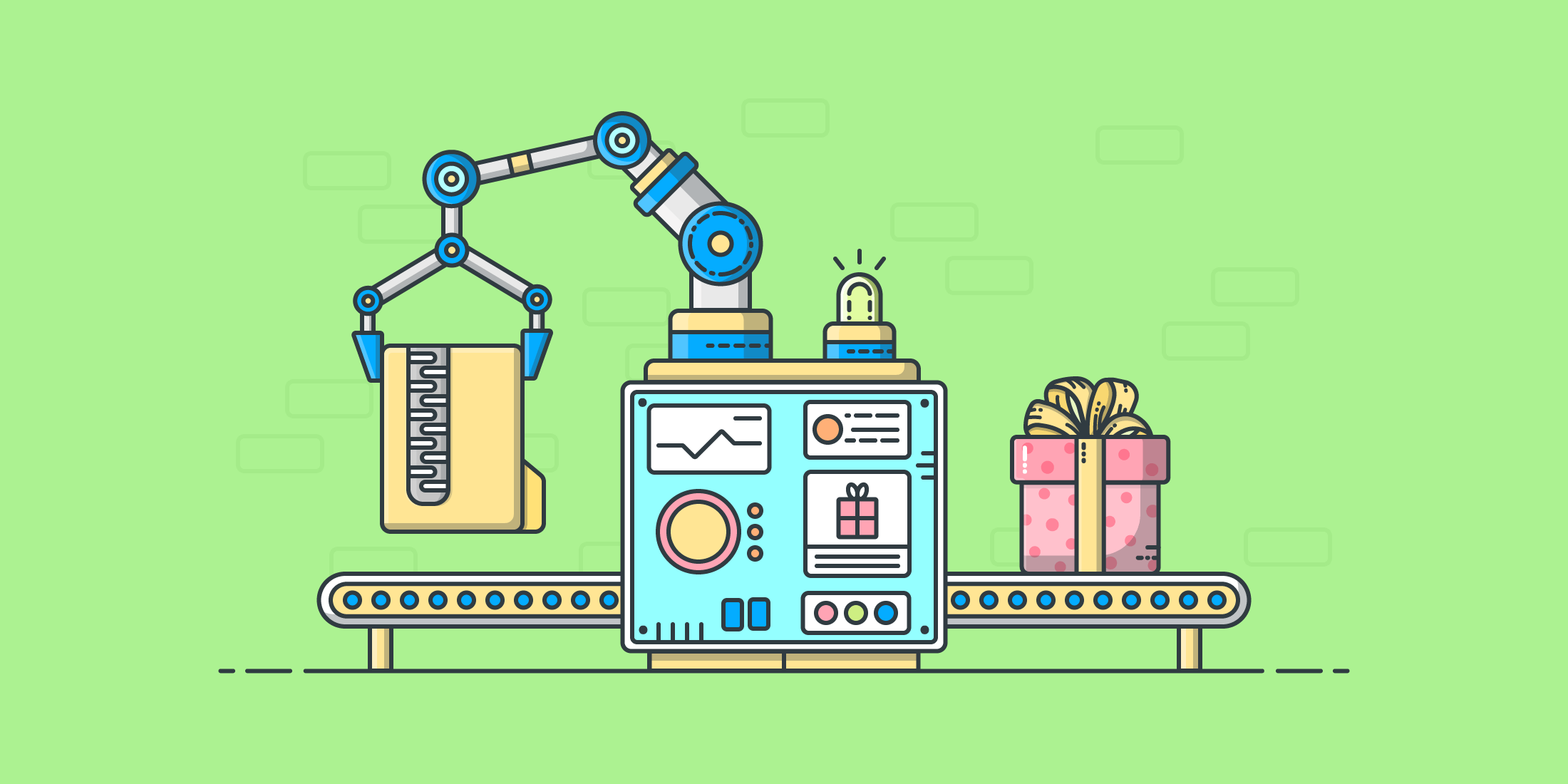 Selling digital products can take a lot of time and discipline, especially if you run your own store!
From the time and energy spent creating the products themselves, to writing product descriptions, responding to support emails, and managing social media, it can seem like the to-do list is neverending, overflowing beyond your mental and physical limitations as a human being! So, how can you overcome these challenges to optimize your routine and maximize your output?
In this post, we've outlined some tips and tricks to help you improve your productivity as a digital product seller, and get even better results!
Address pressing issues first
One of the biggest blocks to creativity and a smooth workflow is the background stress of lingering tasks. If something critical is bugging you, you will likely find it difficult to concentrate, much less be efficient! Consider taking time out of your day first thing in the morning to address these issues that can otherwise drain your energy. This can free up mental bandwidth, leaving you feeling free to create, produce, and operate at an overall higher capacity.
Respond to important emails right away, pay bills that are in the back of your mind, renew subscriptions that are due to expire, pay your affiliates, product creators, and service providers, address an influx of support requests, and dedicate time to making final calls on things that you've been indecisive about. These kinds of concerns can take up a remarkable amount of your energy, so if you tend to them right away, you might find yourself with more time to spend on making products and running your business – and less stress throughout the day.
Create products in batches
One particularly effective "hack" that works especially well for people selling downloadables like graphics, photography, audio, video, documents, and courses is batch creation. For example, instead of just making one product, you could push out as much content as possible within a certain topic, style, genre, or category, and then split your work into multiple products, or create a multi-volume series of products. This can make your work go a lot farther, essentially allowing you to drip feed your products instead of creating them as you go along.
Utilize templates
Whether it's product creation, support emails, social media posts, templates can save you a lot of time. Product templates can help you get started quicker, and can always be edited later, while support email templates can cut down on any repetitive messages you have to type out. And making your own social media post templates means less deliberating, less typing, and less hassle! You can adopt day-of-the-week specific post trends like "Throwback Thursday" to reduce the decisions you have to make about content, or even create your own! In general, making use of what already exists can put you on the fast track to getting things done.
As a designer and developer, I used to fall into the trap of trying to create everything from scratch. Using existing resources felt like cheating. Eventually, I realized that it wasn't. That realization saved me tons of time. It's smart and efficient to use reliable open source code from other developers in your products. If you need a lightweight, responsive slideshow in your product, use Flexslider. Need a set of icons? Use Font Awesome. Leveraging available resources for your benefit is a very useful skill. Don't re-invent the wheel. It will save you huge amounts of time and energy. David Morgan, Organic Themes
Consolidate and centralize
When it comes to optimizing your productivity, think about your most inefficient problem areas. Communication is a great example; this can include things like writing emails and communicating with your clients, team, and affiliates. Needless to say, getting interrupted every few minutes can seriously compromise your workflow, so what can you do to cut down on the breaks in your stride?
Well, you can start by consolidating and centralizing your communications. For example, using a cloud-based system like GSuite (Google's collection of productivity apps) can help you keep everything in one place, and allows entire teams to collaborate on schedules, documents, and other files. GSuite makes it easy to stay organized, as everything is created, edited, and/or stored on the cloud in a communal digital space. The more you can consolidate, the less time you have to spend sending out redundant information, attaching files to emails, and so forth.
Here are a few more tools to consider:
Slack: This communication "hub" offers customizable conversation channels based on projects, topics, or other groups, and allows you to chat with your team individually and in groups, in one central place.
Trello: This collaborative tool enables communal organization and management of projects, assignments, labels, categories, comments, and other customizable elements.
Zapier: The "glue" that connects all of your productivity apps, allowing you to automate tasks and build workflows that save time and energy.
Zoom: A popular video conferencing tool known for its efficiency and reliability, you can use Zoom to get face-to-face time with your clients and teams, easily share screens, and have group and one-on-one meetings.
MailChimp: All the cool kids are using it these days! MailChimp is the one-stop shop for email marketing, from managing your newsletters and mailing lists, to creating affiliate and sales emails.
HelpScout: This support platform integrates with your email to make managing support requests simple and streamlined, with notable features like embeddable widgets and an easy-to-use interface.
Optimize your support
In addition to tools like HelpScout, creating a dedicated support or FAQ page with the answers to customer concerns can significantly reduce the amount of time you spend responding to individual requests. Sometimes, support requests are redundant, and anticipating common problems (and addressing them proactively on your support page) can mean a lot less headaches for you, and a more convenient and helpful experience for the customer.
If you really want to up your game in the support department (and eliminate unnecessary support tasks), consider creating tutorial videos. With video being one of the most effective methods for learning and retaining information, quick start guides, product overviews, workflow walkthroughs, and other helpful videos can make all the difference for your customers, and your support ticket queue!
Something that we do a lot is make screen recordings of as many things as we can that come through a support request, so we only have to demo that particular thing once. Next time we get the same support request, we simply point the user to a video that we've previously made to help them solve the problem.

We use Help Scout as our support tickets platform. In there you're able to set up saved replies, so we make one for each of the videos. It's a bit of effort for the first time you see a problem but saves a lot over time. Peter Shilling, HelpforWP.com
Use social media management platforms
Many business owners struggle to keep up with social media, and for this reason, platforms like Buffer, Sprout, and Hootsuite can come in extra handy! Tools like these automate your posts and help to free up a lot of time that you would otherwise spend painstakingly publishing individual posts to your social media accounts. Instead, you can dedicate chunks of time to scheduling out your posts well in advance, with your content getting dripped automatically on the days and times specified. Anyone who knows what it takes to get social media right will tell you that this can be a very worthwhile investment!
Automate and outsource what you can
The development of automation and related tools has been one of the most significant advancements for many industries, and eCommerce is no different! Automation helps you complete otherwise manual tasks automatically, giving you more time to focus on the important stuff! There are many ways to implement automation when it comes to running a digital store, from marketing emails and scheduling, to data entry and content management – and a variety of tools (like Zapier, mentioned above) exist for the exact purpose of improving your productivity in these areas.
When you're selling digital products, you can automate so much of the education and sales process using email automation tools like Drip, ConvertKit, and others. I use automated emails heavily in my sales funnels, but all of my (pre-written) messages have a personal tone to them, so they prompt a lot of people to reply. I always read and reply to those, especially if it's a pre-sales question or a question from an existing customer. So, automation + personalized attention = win.Brian Casel, Productize & Scale
Let's be honest: there are probably plenty of tasks you simply don't want to do, or that take so much time you struggle with producing enough output or handling more important matters. You might have a hard time getting motivated when the time comes to do these tasks, or worse, you might make mistakes that could cost you a pretty penny. When it comes to things like accounting and taxes this is especially true. If you're not proficient in these areas, it's wise to hire the experts to make sure everything is done right.
In general, outsourcing can make a huge difference to your workflow. Just think about it: does writing product descriptions and web copy make your brain feel numb? Do you dread dealing with social media or customer service? Just don't have time to create a product demo? If you can afford it, you might want to consider hiring some help. Don't discount freelancing websites like Fiverr, Upwork, and PeoplePerHour if you're looking for an affordable way to outsource tasks that get in the way of your productivity.
Reduce distractions
It can be hard enough to stay focused on a daily basis with the to-do list that comes with running a digital store – and extra distractions can be just enough to knock you off course! Tuning in to your environment, identifying anything that's impeding on your concentration, and making the necessary adjustments is important to maintain a clear headspace.
I have ADD. However, I've learned to cope with it by intensely focusing on whatever I'm working on. If I'm in the zone, the slightest distraction can be an extreme nuisance to me, probably more than most people — even if it's somebody asking me a simple question, a phone call, receiving an email, a Slack notification, dogs barking, etc. I work most efficiently when I can eliminate as many of those distractions as possible. When I'm working I like to be alone, turn off notifications, listen to some relaxing chill or piano music, and then I can really be productive. It should be obvious, but being aware of the distractions around you will help you to eliminate them and be more productive.David Morgan, Organic Themes
Get physical
Given the nature of digital products, people who create and sell them often find themselves spending a lot of time behind a computer. Some of these dedicated creative people may even forego meal and bathroom breaks when in "the zone", perhaps neglecting physical needs altogether. While this can feel hyperproductive in the moment, putting your body on the back burner can actually work against you. Making digital products often requires a lot of concentration and mental power – things that can be greatly optimized with proper physical activity, nutrition, and rest.
If you don't already, consider implementing an exercise plan as a part of your daily routine. While it might be tempting to "save time" by skipping out on the workouts, many people report feeling greater mental clarity and higher energy levels – and those things alone could make all the difference to your productivity! Some people swear by treadmill desks, while others utilize standing desks to at least avoid the physical stresses of sedentary work. What works for others may not work for you, but the point is that getting moving promotes your health, and ultimately, your abilities.
Don't forget to take regular breaks, and listen to your body to avoid unnecessary stress that can compromise your goals in the long-term. If you just can't break away to have proper meal breaks, think about other options like smoothies, nutritional shakes, and preparing meals ahead of time. There's a whole industry dedicated to meal prep, giving you lots of options for saving time and personalizing your diet for maximum effectiveness (meal delivery, anyone?). As silly as it might sound to some, your physical well-being is interconnected with your productivity, for better or worse!
Small adjustments add up
As a digital store owner, there are so many things you have to think about and tend to throughout the day that it can seem extra challenging to make significant gains in the productivity department. However, working on a few smaller improvements at a time can amount to big leaps in the long run.
Have some useful productivity tips to share? What have you done to increase your efficiency as a digital product seller? Leave us a comment below and join the conversation!
Illustration by Jessica Johnston.