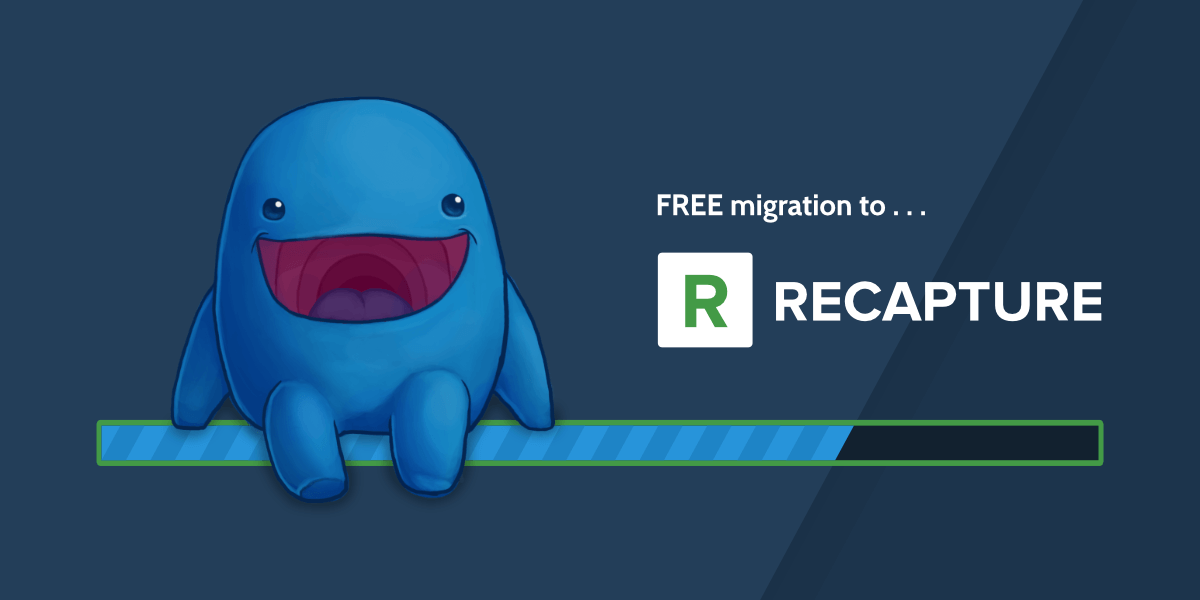 You might have heard the news last week — Jilt is shutting down their email marketing service and winding things down. Since their acquisition by GoDaddy over a year ago, their product focus has changed and they will no longer be supporting Easy Digital Downloads for abandoned cart recovery or email marketing as of April 2022.
A couple of months ago, Easy Digital Downloads announced our partnership with Recapture and our recommendation has never been higher. Our own stores continue to recover high rates (over 20% in the last 30 days for EDD alone!) and we couldn't be happier with them.
We switched to Recapture for Easy Digital Downloads due to their tight integration with EDD and several unique, compelling features. We strongly recommend Recapture as the top solution for abandoned cart recovery for any Easy Digital Downloads store.
We also understand that you might have some questions about their service, how they compare with Jilt and how the migration works. We've asked their team to answer some of these FAQs here to help you decide your best course of action:
Does Recapture support everything that Jilt did?
For the biggest, most important features, the answer is yes. Recapture supports:
Abandoned cart recovery emails
Winback emails
Review reminder emails
Email popups and add to cart popups
Broadcast emails (for promotional campaigns)
Detailed analytics and reports for campaign and account level performance
Advanced segmentation (so you can send targeted emails to your customers)
WYSIWYG email editor so easy to use and simple to navigate
Integration with Mailchimp and Zapier (which allows you to integrate with almost everything else)
And there are several things Recapture supports that Jilt did not:
SMS abandoned cart and order notifications
Live Cart Feed (view your store activity LIVE and see how carts change in the workflow–this feature is not available on any other platform!)
Some things Recapture is still working on like receipts and other transactional notifications, but they are in the queue and prioritized by demand.
Will Recapture help me move my templates from Jilt?
Yes! Recapture has offered concierge migration services for all existing Jilt customers to move them to Recapture for FREE.
Will I lose any data migrating?
No. Jilt is providing a full template and cart export as part of the migration service. Recapture will help you import all of this data as part of the concierge migration. You may want to take some snapshots of your past analytics in Jilt, as this won't be available in Recapture for any time longer than the last 6 months. But Recapture will support all of Jilt's template format and cart data.
What about the cost of Recapture?
Recapture's pricing is value-based on the additional revenue they recover for you each month, plus you can recover up to $500 on their platform at no cost to your store. They also offer a 15-day free trial and even a demo connected to a real, live store. Recapture puts the "Easy" in abandoned cart recovery for your Easy Digital Downloads store.
If you're comparing their costs with Jilt, they both start at $29/month for their lowest tier. It's very comparable.
What about if I have other questions? How is Recapture's support?
Recapture provides excellent support and if you have other questions, you can reach out via chat on their website or email them directly: support@recapture.io. They can help answer anything not covered here.
We know this announcement may have caught you by surprise, but we want to ensure that your EDD store continues to run smoothly during this transition.
We trust Recapture as they are backed by a team with a long history of ecommerce success — they've recovered over $160,000,000 for all kinds of stores since 2015. As your store grows, their reliable platform will scale with you.
TL;DR
Recapture is offering concierge migration for any EDD store currently on Jilt, and a free month of service for all current Jilt customers to migrate to Recapture, valid until August 1, 2021. To take advantage of this offer, reach out to support@recapture.io and tell them you'd like help with your Jilt migration. They'll get you squared away.