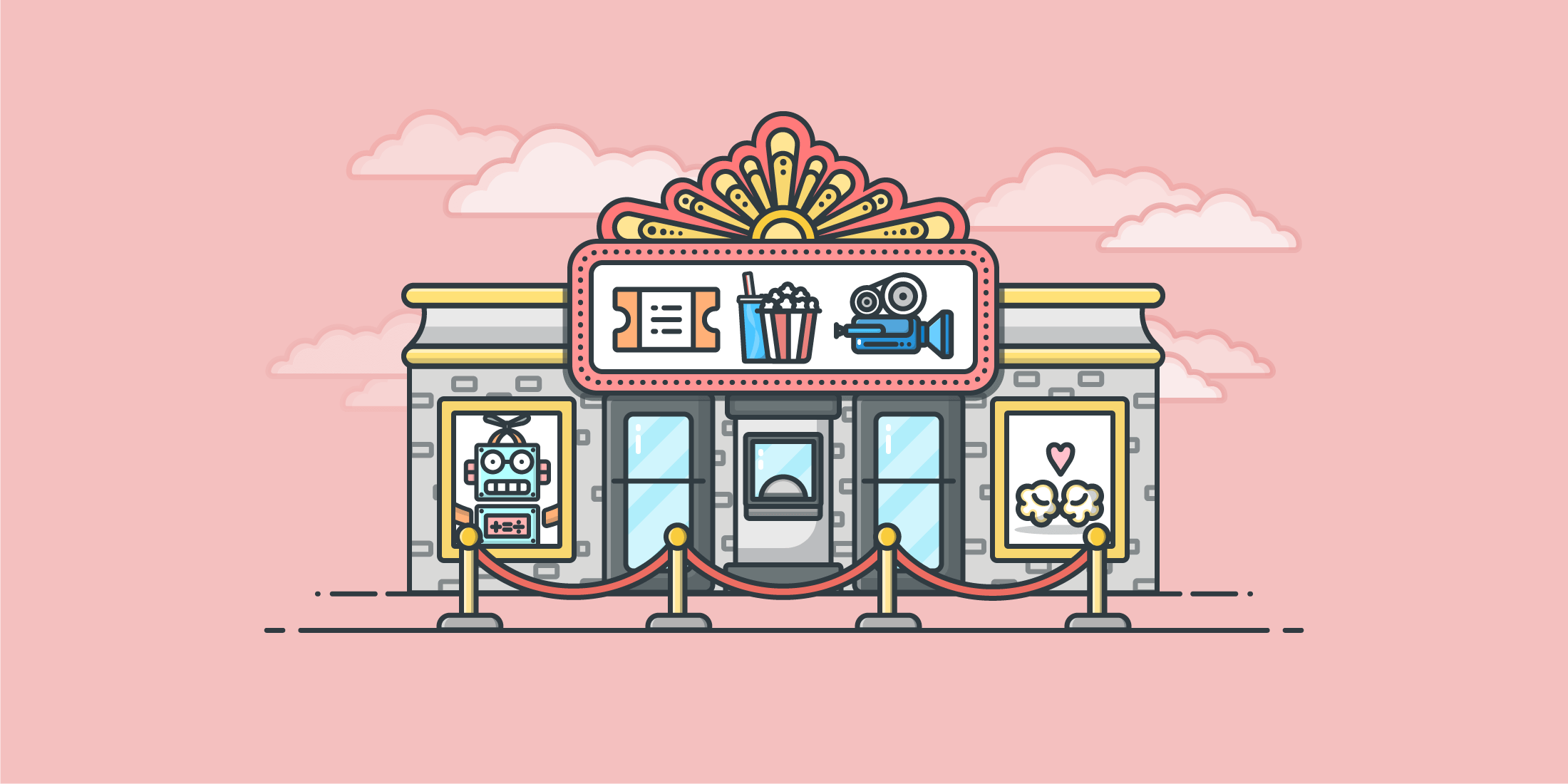 Do you have video content that you want to monetize? Setting up your own business might be intimidating, but it's totally possible with content restriction.
What is that? If you don't already know, content restriction allows you to restrict your content to paid customers, which means that you get to control who has access to what, depending on what they've purchased. As evidenced by the sheer amount of paid video content available on the internet, video has become a huge part of digital content and eCommerce – and it's projected to account for 80% of internet traffic by 2021. Needless to say, there's plenty of earning potential with selling videos, but how do you go about setting up the right structure?
In this post we cover the basics to help you get your video content business up and running using the content restriction model.
What will you sell?
The first thing you'll need is – of course – the video content itself! You can sell individual videos, video series, or monthly subscriptions to tiers of content (or unlimited content), with a wide variety of potentially lucrative options to choose from, such as:
Informational and educational videos
Tutorials and how-to videos
Vlogs and commentary
Podcasts and interviews
Explainer videos
Reviews
Animations
Films, documentaries, and TV shows
Music mixes and radio shows
Maybe you already have a body of work that you want to organize into a business, or you're just starting out and looking for ideas. Either way, the content restriction model is virtually the same no matter which subcategory you're in, with the main distinction being the pricing structure (we'll get to that later).
The production basics
Whether you have video production experience or not, you can put together a video content business; some content creators make all of their videos with as little as a smartphone, while others have their own production teams or video producers.
Whatever the case, suffice it to say that when you're starting a business that's entirely based around the creation of video content, it's useful to have at least some understanding of the creative / technical side. With so many videos out there for consumers to choose from, what's going to make yours stand out?
High-quality production not only adds to the value of your videos; it puts them on a professional playing field – and catches the eye of new viewers, too! What are we talking about equipment-wise? Well, it depends on your budget.
There's a certain wisdom in just starting with whatever you've got and adjusting as you go along – after all, many content creators have built their own businesses that way, and trends change so rapidly that sometimes it's easy to miss out if you spend too much time preparing! However, if you do have the means, getting a few industry standard items can take your product to the next level. A professional DSLR camera, tripod, lighting kit, and video editing software can be just enough to create content that has the quality production value that will keep the sales flowing.
Beyond that, many content creators tend to use branded intro logos, motion graphics, or images to create continuity across their content. Consider hiring a freelancer to design some kind of signature graphic element for your videos, or create one yourself if you can! You might also consider investing in either custom or royalty-free music.
When it comes to video editing, you have a variety of choices. Software like Adobe Premiere Pro and Final Cut Pro are professional-grade options, and if you're a Mac user, you probably already have access to the more beginner-friendly iMovie. If you don't feel confident doing the video editing yourself, you may be looking at hiring someone to do it for you.
Housing your content
In order for your customers to be able to watch your videos, you'll need to house them somewhere. Video sharing platforms like Vimeo and YouTube are the go-to places for hosting video content, giving you the ability to embed the videos onto your website pages, in emails, and elsewhere.
If you're uploading your videos to YouTube and restricting access to them, you'll want to keep them unlisted (only accessible via a private link). The downside is that people can easily share the web address once they have it. What about Vimeo, you say? It's relatively similar – you can hide your videos from the Vimeo community and make them only accessible through embedding.
One thing to consider is that while YouTube is free to use (with unlimited storage), Vimeo has monthly upload and storage limits. However, Vimeo does offer a variety of paid plans that include things like player customization and multiple users, as well as a generally cleaner look and overall higher-quality aesthetic (as it's designed for "creators") with no ads.
You could host your videos on Amazon S3, but since you'd be paying according to your bandwidth usage, it's not the best option if you're making a lot of videos with large file sizes (aka most videos!)
So, how do you restrict that content anyway?
Once your videos are uploaded and hosted safely within the platform of your choice, you can start to organize your content. If you have a WordPress website, there are several plugins that are specifically designed to add the content restriction functionality to your site. Plugins like Content Restriction make it possible to restrict specific pages, posts, or video topics/categories to confirmed buyers.
Free content vs. gated content vs. premium content
When you're setting up your video content business, you'll need to decide which of your videos will be free and accessible to the public, which will be gated (requiring either purchase or an account signup or some other kind of exchange such as submitting an email address to your mailing list), and which will be premium content.
Free videos are a great way to get people in the door; this can be "teaser" videos or the first episode in a series, or some other kind of introductory video altogether. While it's tempting to give away a bunch of free stuff to get a lot of traffic, be careful!
Since a video content business is predicated on the sale of videos, you don't want to give away too much – especially if you're paying for the video hosting. In the end, it's all up to you, what kind of content you produce, and what your goals are. It's just wise to think carefully about how you want to approach free content.
Your restricted content is your "gated" content. Perhaps all of your content is gated, except that viewers can get access to certain videos for free by signing up for your newsletter, for example. Or, your gated content is all paid content, requiring purchase to access it. You could offer different versions of your videos as well, giving people access to a shorter, "basic" version, while restricting paid versions that include downloadable workbooks or worksheets, audio versions, or other extras.
Premium content is another strategy to think about, tapping into the appeal of exclusivity that drives so much of commerce! Consider Amazon Prime as an example; all Prime members have access to certain movies and TV shows in standard definition, but some selections come with the option to pay for the HD version (a premium option).
Pricing models
Pricing goes hand-in-hand with your content strategy. Will you offer single videos, video series, packages, or bundles, or monthly subscriptions with unlimited access using the membership model? The way you want to structure your business will dictate how you price your products.
If you decide to sell individual videos only, you might restrict individual pages or posts with your embedded video. However, if you use the membership model, you may decide to restrict your content based on membership tiers, giving your members unlimited access to certain areas of your site – or all of your content, if they have purchased the top tier membership.
Video is the king of content
If you create video content, you're already in a good position because of its incredible popularity and easily consumable nature – now you just have to decide how to organize it all! Content restriction makes it possible for you to retain maximum control over how your content is consumed – and it gives you the freedom to monetize all of your hard work.
Do you sell your own video content using the content restriction model? What do you have to say about it? Be sure to drop us a comment!
Illustration by Jessica Johnston.
To our readers: This is our last article for 2018 whilst we take a little break! Thank you for your support and we hope you've enjoyed reading. If there's something specific you'd like to see us write about in 2019, please share your ideas with us in the comments, and we'll be back in the New Year! 🙂