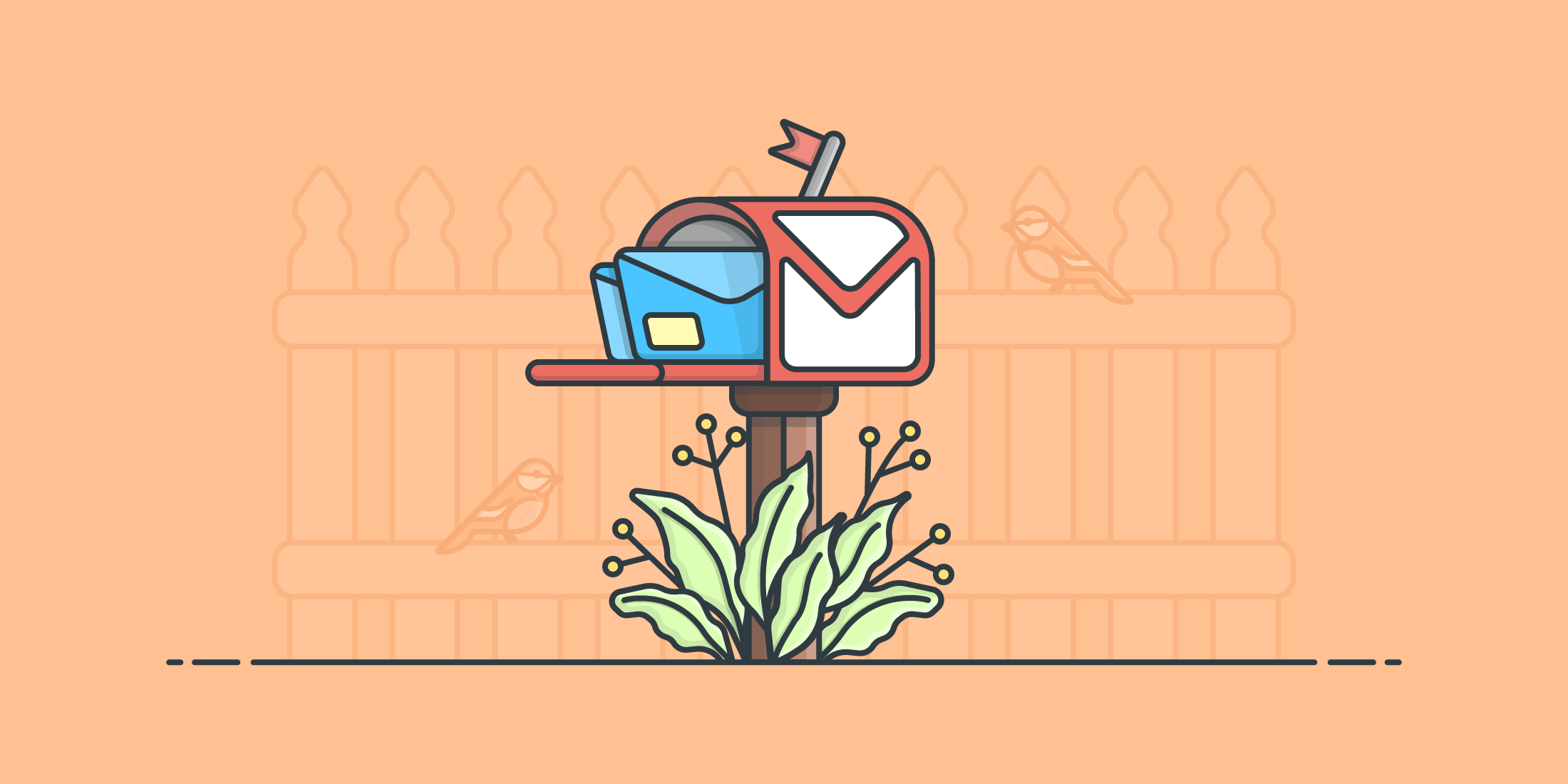 How you communicate with your customers is one of the most important aspects of running a digital product store.

Even though social media has dramatically changed the nature of online communications, email remains the industry standard for all kinds of purposes. Whether you want to relay information, engage your customers, build excitement, or market your products, you don't want to overlook this crucial element of your business!

In this week's edition of The EDDit, we explore the topic of emails and why they're more important than you might think.
Email is as popular as ever
No, email is not dying! In fact, it remains a part of everyday life for 99% of consumers worldwide – and regardless of demographics, email is a great way to stay in touch with your customers. With all of the other options out there, even 73% of millennials prefer email when it comes to receiving communications from businesses.

It's also worth noting that email is one of the few lead generation channels that you can completely control. Social media accounts are subject to the whims of another company — your account is always at risk of being shut down at any time without notice and you can never be sure how algorithms are deciding when and to whom your message is being delivered. Your mailing list is simply more in your control.

Email is the only place where people (not algorithms) are in control. With social and other digital channels — Facebook, Instagram, LinkedIn, paid search, organic search — someone or something else decides who sees your content and when and where they see it.


Ann Handley
To reach customers on social media platforms, you need to do a lot of fine-tuning, and often pay for ads to see significant results. Compare that with email, which goes right to the customer's inbox. The only thing you have to worry about is getting customers to actually open your emails and click through!

Which brings us to the other main reason for email's continued popularity: conversions.

Did you know that email marketing has an ROI of 3800%? Some sources even report an ROI as high as 4400%! Also, customers who buy products through email purchase 138% more than those who don't receive email offers.

It's safe to say that email is just more effective.
It's more than just newsletters
Just like some people hear "content marketing" and think "blogging," some people think email marketing is just about sending the occasional newsletter. But while newsletters can and certainly should be part of your overall email strategy, there's more to it than that.

Automated emails – or emails based on customer behavior or attributes – can be equally as important. You might set up an email campaign that automatically sends a thank you coupon code to VIP customers once they've spent a certain amount in your store, for example. Or, your could automatically remind potential customers to come back and complete a purchase if they leave your site before checkout.

Transactional emails are a type of automated email triggered by certain user actions and usually contain important information. Purchase receipts, password reset emails, and account notifications are all great examples.

Transactional emails are important for establishing trust and rapport with customers, and making sure they have the information they need to effectively use your products, use your site, and keep track of their transactions.

Additionally, you have broadcast emails, such as sales or product announcements, company news, and contests, to name a few. These emails are the bread and butter of your marketing efforts – newsletters included.

Email marketing services like Jilt can send all of these types of emails, with segmentation, automation, and a variety of other features that allow you to customize and send automated, transactional, and broadcast emails to your customers.
Personalization and segmentation
When it comes to email marketing, one of the most common complaints that customers have is that emails simply aren't relevant to them. And who can blame them? It's no fun to have an inbox full of emails that aren't applicable to your life in any way; nowadays there's enough inbox chaos as it is!

Customers are tired of generic marketing. They want brands to serve them content and offers that appeal to them. If they don't connect with your emails, they'll unsubscribe, and you may lose those customers forever.


Jilt
With this in mind, it's important to segment your emails if you want to be sure that they're being delivered to the right customers, at the right times, and that the content is personalized using all the historical data you have. This can include things like user preferences, interests, or purchase history, for example.

Segmentation is personalization at scale.


Jilt
While personalization tends to be seen as more on a per-user basis, segmentation is a great way to add personalization to your emails on a larger scale, getting the appropriate messages to entire groups of people based on user characteristics, demographics, niche, etc.
Almost every email can be a marketing opportunity
The truth is, email is the primary way to directly communicate with your customers – and that means it's one of your most valuable marketing channels. For example, even transactional emails like receipts or shipping confirmations can be used to do things like:

Cross-sell related products
Build goodwill with customers by offering support
Promote content
Ask questions
When you start to think about all of your emails as marketing opportunities that lead toward stronger customer relationships and future sales, you'll get a better return on your investment when using email.
Email types and sequences
So, what are all of the types of emails and email sequences you might decide to incorporate? Let's take a look at the most common examples:
An opt-in email reply. If you have an active blog, people will want to sign up to your mailing list to be notified when you publish new content. Sending an opt-in email confirms that they are signed up, or prompts the subscriber to confirm it for themselves.
A cart abandonment email. If someone abandons a purchase, you can send a cart abandonment email in an effort to save the sale. Services like Jilt allow you to track cart abandonment, capture customer emails, create automated campaigns, and more. To read more about cart abandonment, you can also check out the post we wrote about it over here.
The purchase confirmation email. This lets your customers know that their purchase has been completed. Personalize their purchase email with more information about the product(s) they chose.
The download email. Once your customers complete a purchase, they'll need access to their product(s). The download email is how you digitally deliver those files. Explain any specific details about how they can get access to their new purchase fast.
A welcome email series. You can onboard new customers by sending a welcome email series, establishing rapport and helping them learn more about your business or product. Introduce your business, your vision, your products, and yourself!
A check-in email. Depending on the type of products you sell, you might want to send a check-in email a while after the customer purchases to check and see if they are enjoying the product or if they have any questions.
A dunning email. If you have a subscription product or use recurring payments, this email notifies users about the status of their accounts and the next steps to take, such as credit card updates. Help your customers avoid missed payments and cancelled subscriptions.
Updates and news emails. Whether it's a newsletter or a simple email letting subscribers know about some kind of update to your business or product, or news, these emails keep your customers in the loop.
Remember…
If done well, email marketing can be awesome, but you want to take the right approach for your specific customers, your brand, and your products. Keep things relevant and timely, and don't completely overwhelm your mailing list with excessive messages.
With that said, regular (not spammy) communication is a good way to keep your brand in front of people who have purchased from you – and helps you stay in the customer's top of mind awareness.

Let's hear from you! What are your experiences with using emails for your digital product store? Share your insights in the comments below.
This post was sponsored by Jilt, an all-in-one email marketing platform built for the needs of EDD stores.
Illustration by Jessica Johnston.