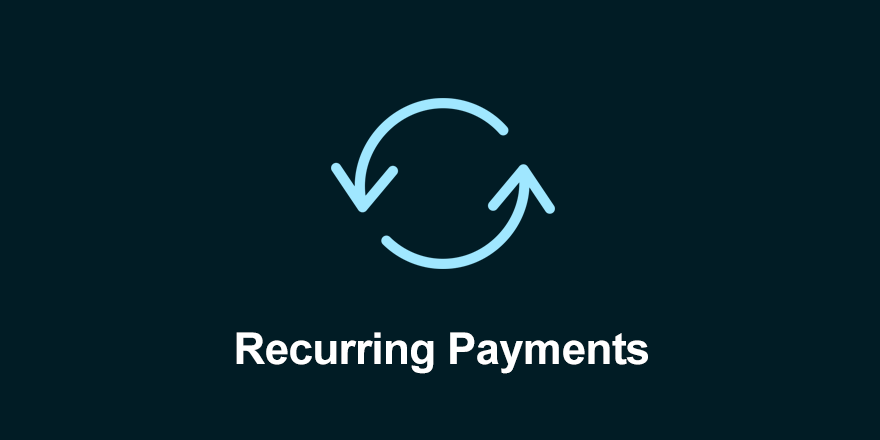 Three years ago, soon after the very first version of Easy Digital Downloads was launched, we released our Recurring Payments extension. The extension quickly became one of the most popular and widely used of all the extensions in our catalogue. Today, I am excited to announce that the new Recurring Payments is here. And it's awesome.
The new Recurring Payments plugin is packed full of features and super-charges your subscription processing in Easy Digital Downloads.
If you are not already processing recurring payments on your Easy Digital Downloads store, adding subscriptions could very likely be the most important business decision you ever make. Recurring revenue is predictable and allows businesses to properly forecast their future revenue, making risk and growth management significantly easier to manage.
Let's look at some of the feature highlights of Recurring Payments 2.4.
Multiple subscriptions
One of the single most requested features is now here: multiple subscriptions for customers. No longer are customers restricted to a single subscription. They can register one, two, three, or even fifty subscriptions on an account if they wish.
Improved payment gateway support
Recurring Payments now includes complete support for six payment gateways, including:
Stripe
PayPal Standard
PayPal Express
PayPal Website Payments Pro
2Checkout
Authorize.net
We plan to introduce additional payment gateways, such as Braintree and Amazon Payments in the near future as well.
Better subscription management
In the new Recurring Payments extension, we have introduced an extensive interface for viewing and managing the subscriptions in your store.
Subscription revenue reports
To help site administrators better know and track their recurring revenue, we have introduced a dedicated report page that displays the renewal payment statistics.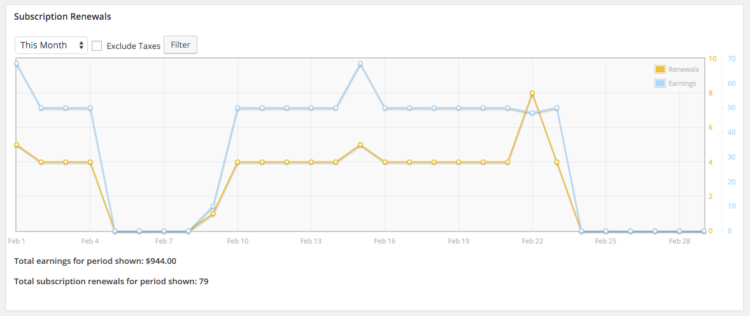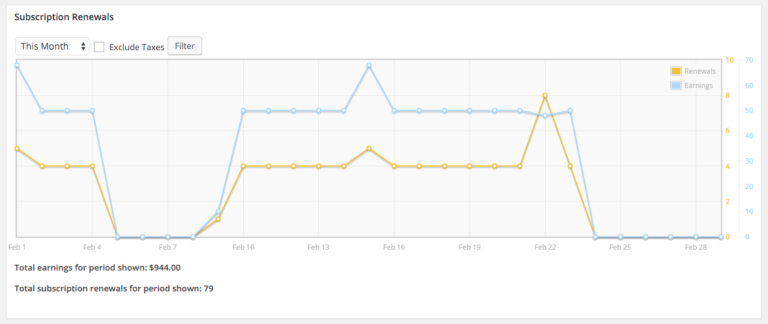 Subscription emails
Customers can now be notified automatically via email when important changes take place with their subscriptions. Emails can be sent when renewal payments are received, payments fail to be processed, subscriptions are cancelled, and even when subscriptions are about to expire or renew automatically.


 Customer dashboard
Also in Recurring Payments 2.4, we have introduced a complete customer dashboard where subscribers can view their subscriptions and invoices, update their payment methods, and, if necessary, cancel subscriptions.


Integration with Software Licensing
What is better than an update to one of the most powerful extensions for Easy Digital Downloads? An update that integrates it with another of the most powerful extensions! Recurring Payments 2.4 features a direct integration with the Software Licensing extension, letting site administrators set up license keys that renew automatically through subscriptions, and even offer upgrade paths between subscription levels and products.
REST API
In the new Recurring Payments, we have added a dedicated subscriptions endpoint to the Easy Digital Downloads REST API. This allows developers and 3rd party services to better integrate with the subscriptions database.
A model for collaborative development
This update to Recurring Payments has been in development for more than six months and was largely made possible through the collaboration with two external development teams. We would like to sincerely thank GiveWP and the WP Ninjas for everything they contributed to making this update possible.
How to get the new Recurring Payments
Recurring Payments 2.4 is available today and can be purchased from our extensions catalogue. If you have already purchased Recurring Payments, the new version can be downloaded from your account page. The update is available free of charge to all active license holders. Note: if you are updating from a previous version of Recurring Payments, please refer to our update guide for important information about installing the update.
Are you ready to grow your business through recurring revenue? It will likely be one of the best decisions made for your business.