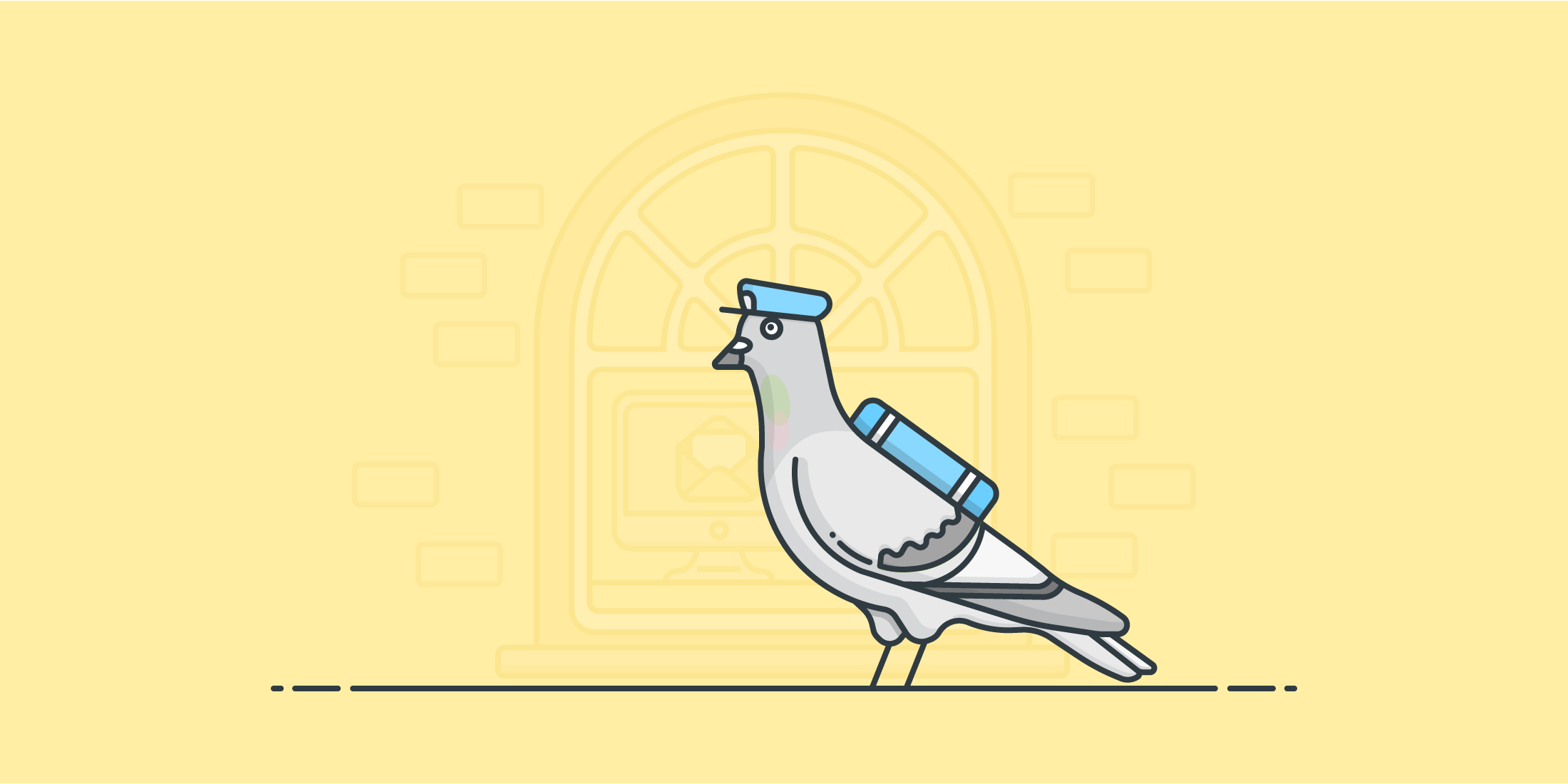 If you were to ask the average person to describe a marketing email, they'd almost certainly tell you about a big sales announcement—a splashy, colorful, photo-rich email advertising lots of products.
There is, however, so much more to email marketing than just those big promotional sends. Content-heavy newsletters are marketing emails. A welcome series to new customers is a marketing email. Automations like cart abandonment recovery emails and replenishment reminders are marketing emails.

But, even beyond those big broadcast emails and triggered automations, there's a third type of marketing emails that all stores should send—and they're the emails that feel the least like marketing.

They're your transactional emails: order receipts, shipping confirmations, and all the other emails focused specifically on a transaction or a customer's account. They usually lack the fancy graphics and photography, clever copy, or advertisements and calls-to-action of your other emails, but they're still marketing emails.

In fact, every email interaction with a customer has the potential to be a marketing email. Even if it might not appear so on the surface.

And transactional emails are a crucial opportunity to connect with your customers—as they get eyeballs. A study found transactional emails have an average open rate of 45 percent, more than double that of non-transactional emails—and a click-through rate of 10.3 percent, which is more than three times greater than that of other emails.

In this article, we're going to cover some tips for using your transactional emails to delight your customers, strengthen your relationship, and, yes, maybe even drive some extra revenue. We'll also look at some examples of different types of transactional emails that found smart, clever, and often innovative ways to achieve those goals.
Tips for getting the most out of your transactional emails
Focus on the transaction
Even though you're aiming to squeeze extra marketing juice out of your transactional emails, don't forget to keep them focused on the transaction. The reason they get such high open rates and click-through rates is that people are very interested in hearing about their purchases. They want to see their order went through. They want to see that it was delivered or learn how to download it. They want to see why you're saying the credit card they have on file isn't working and they need to update it or risk losing access.

Transactional emails are meant to be purpose-driven and reassuring—working in explicit marketing is a distant second. So make sure you have all of the key information at the top of the email, let your customers know everything they'd want or need to know about the transaction—and then, after all that, they might be receptive to some marketing-oriented material.
Keep it legal
Transactional emails do play by a different set of rules than other emails. Since they are for a necessary business purpose, they do not require a customer to opt-in. That's right: Even if someone doesn't check the box that says "Yes! Add me to the email list" at checkout, you can still send them transactional emails. (In fact, in many cases, you're required to do so.)

The trade off? By law, they have to be about the transaction. Under the U.S. CAN-SPAN Act, they can include some promotional content as long as the email is primarily focused on the transaction. Under many other jurisdictions, however, transactional emails cannot contain any promotional content; in a famous case in 2017, a supermarket in the U.K. was fined for including coupons in a transactional email asking customers to update their account details.
When you're creating your transactional emails, it's crucial to consider the laws of your customers' countries—and, if there's any ambiguity, consult with a lawyer to make sure you're staying compliant.

If you want to get especially advanced, you might consider segmenting your transactional emails—sending one version to U.S.-based customers where there's more wiggle room on including overtly promotional content, and sending a different version to international customers where there's less.
Subtly reinforce your brand
Marketing isn't just advertising products or trying to entice an upsell. Marketing is also how you present your brand to the customer, how you connect with them, and how you influence their feelings towards you.

If your transactional email includes your company's logo, that's another step toward imprinting that logo into the customer's mind. And since people get excited about lots of transactional emails—emails that often tell them they're getting stuff or make certain they keep getting stuff—you're creating a positive association between your logo and that feeling. The same goes for using your color scheme, signature fonts, and design aesthetic in your transactional emails.

There's also an opportunity to show off your brand's voice. While transactional emails do need to deliver straightforward information, there's still room to be clever. If, say, you sell WordPress themes aimed at beauty and fashion stores, rather than using the headline "Your order is ready for download" in a transactional email, you could use "Your site is ready for its makeover."
Customer service is marketing
While overt advertising can be a dicey proposition in transactional emails, promoting your customer service is not. And good customer service can be a major differentiator in eCommerce—especially with digital products that may require immediate technical support. By using your transactional emails to show off your customer service, you're enhancing your brand—even if the customer doesn't need to take you up on the service offer. Just knowing you're ready and willing to help is a subtle reputation builder.

Use your transactional email to communicate the details of a customer's order in a clear, concise, comprehensive way to make them feel confident in their purchase. Offer support options, with links to those support options, to quickly help any customer having problems. And be as transparent and honest as possible about things like returns and refunds.
Examples of transactional emails that delight
Order confirmation and receipts
This is an order receipt from a domain name purchase from Porkbun. The header is on brand, from the color scheme and logo to the picture of the pig. The email gives the important details about the transaction, then gives the customer a link where they can go to immediately begin utilizing their digital product. After that, there are upsells (for website services and email services)—but because of how they look, how they're phrased, and how they might actually be helpful to a beginner who just registered a domain name but has no idea what to do, they feel less like upsells and almost like customer service.

Here's a receipt for a software download from Paddle. With digital goods, customers frequently have questions about the license—how long does it last, will it be updated, when will I need to renew? Here, all of that information is included in the receipt to eliminate any guesswork. There's no attempt to upsell in this email; instead, between the clear description of the license and the easy customer service option at the bottom (just respond to the email), it's all about establishing how much the company respects and serves the customer.
Order delivered
A big subsection of transactional emails relate to shipping (shipping confirmations, notifications, and updates). Since we're focused on digital products here, we won't get into shipping, but there is a digital products analog: Delivery notifications.

This notification from Stacksocial lets a customer know their purchase is ready to be redeemed and downloaded. They lead with that information—it's what's most important—then follow up with all of the details of the transaction, from date to credit card to price to billing address. The next section focuses on customer support and also includes a sentence asking someone who hasn't opted in for marketing emails to subscribe.

And only then, after getting all the transaction stuff out of the way first, does the email show four recommended products. This is overt advertising that's legal in the U.S. because it's not the primary focus of the email nor above the transactional information.
Account creation
This email from WP Engine, after creating a new account, is all service-focused—so much so that it leads with a link to a help video. It's an interesting decision to place that video above the basic transaction info—however, since this isn't something like a receipt or shipping confirmation, the company is instead trying to anticipate the customer's biggest need at the moment. Here, that's not to see the account name or subscription tier (neither of which mean all that much), but rather, helping the customer figure out how to get started.
Subscription renewal notification
If you run a subscription-based digital product that automatically renews, it's important to give the customer a heads up that the renewal is coming. This email from NBA League Pass does an excellent job with transparency and giving the customer all of the information they'd need. It opens by giving the time frame before renewal and the price. Then it lays out the benefits of keeping the subscription—that's marketing, however, thanks to the context here, it feels more like useful information the customer needs at the moment. Notice that the language in those bullet points isn't flowery or sales-y—the NBA is playing it by the book here to keep this email transactional.

The rest of the email helpfully anticipates then answers any major questions a customer might have about renewing. Do I need to take action? (No.) When will I be charged? (On or around 22nd September.) Can I update my credit card? (Go here.) How do I cancel? (Click here.) When do I have to cancel by? (Here are the dates.)

Nothing in this email feels like it's out to sucker someone into auto-renewing their subscription—quite the opposite. By keeping things straightforward, transparent, and clear, NBA League Pass is demonstrating its customer service and care for its customers.
Dunning notices
Dunning emails are notifications about payment issues, like expired credit cards, overdue payments, or failed payments. They're unpleasant to receive, so they require the correct tone to avoid alienating a customer—or affecting their feelings toward your brand.
In this dunning email, Spotify doesn't come off accusatory at all—they're about as playful and nonchalant as you can be about a failed payment. In fact, the phrasing even makes it feel like it's not the customer's fault. The email also reassures the customer that they aren't going to be cut off immediately ("We'll try your payment again over the next few days") and offers a direct link where the customer can go to enter a valid credit card.
Terms of service and privacy policy updates
Via: BeeFree.

There might not be any email more dry than a terms of service or privacy policy update. So credit to Hulu here for pulling off one that, at the very least, attempts to do more than just update customers about the change for legal reasons. For the people who read this email, it engenders good will—as it does something you rarely see, and summarizes the biggest and most relevant changes to the company's policies. It also uses Hulu's very modern green gradient pattern in the box at the top, which reinforces the company's branding.
Key takeaways
Transactional emails aren't always looked at as marketing emails, at least not when compared to things like sales broadcasts. However, every email interaction with a customer is a marketing email, even if it doesn't look that way on the surface.

To get the most out of your transactional emails to both inform and delight your customers, there are some important things you should keep in mind.

Focus on the transaction. Transactional emails have very high open and click-through rates because people want to see the details of their order. So make sure to serve the customer by keeping the transactional details front and center.
Keep it legal. Since transactional emails don't require an opt-in like other marketing emails, there are laws around the types of content they can and can't include. While the U.S. is more permissive with incorporating a limited amount of advertising content in transactional emails, many other jurisdictions aren't quite as forgiving—so make sure your transactional emails are legal where you're sending them.
Subtly reinforce your brand. Use your logo, color scheme, and aesthetic in your transactional emails. And also show off your brand's voice where you can.
Customer service is marketing. Even if you aren't promoting products in your transactional emails, you should be promoting your customer service—that will boost your image in your customers' eyes.
Illustration by Jessica Johnston.