The newest version of our MailChimp extension has been released after an extensive beta period.
This new version introduces support for many of MailChimp's latest eCommerce tracking features, giving store owners more valuable insights about the effect email marketing has on their store's revenue performance. Along with the enhanced eCommerce reporting available, this update also introduces support for many of MailChimp's automated eCommerce emails, such as order and refund receipts.
Revenue reports
With the new version of MailChimp for Easy Digital Downloads, store owners will have access to store revenue reports inside the MailChimp dashboard. These reports will show the total revenue from the stores connected to the MailChimp account along with the revenue that has been brought in through automation and email campaigns.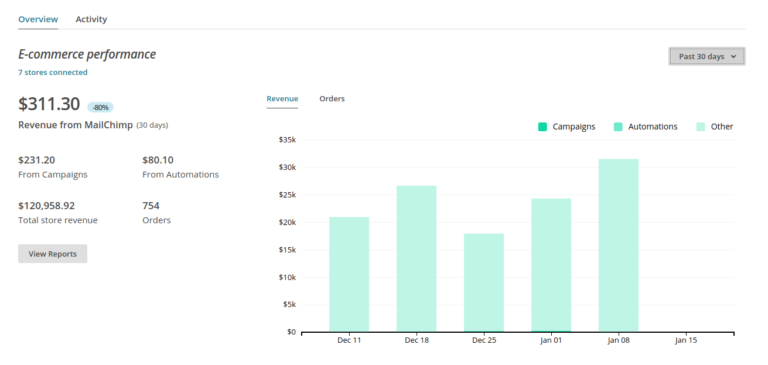 These stats provide valuable insights for store owners to help them gauge how effective their email marketing is.
eCommerce automation
Along with the revenue statistics enabled through this new version, it also adds support for many of MailChimp's eCommerce automation tools. These include options to:
Send email order receipts through MailChimp
Send followup emails to customers after they make a purchase
Send order refund receipts
Take a look at the screenshot below to see some of the automation options available now: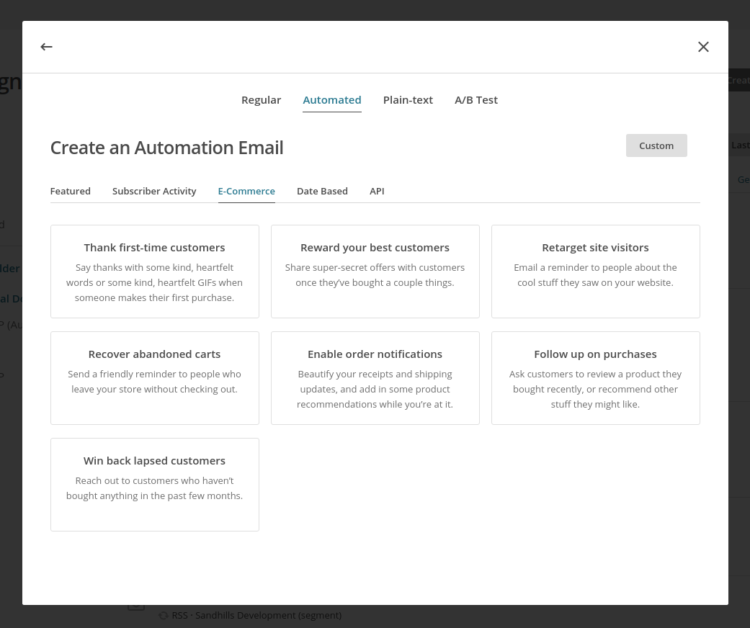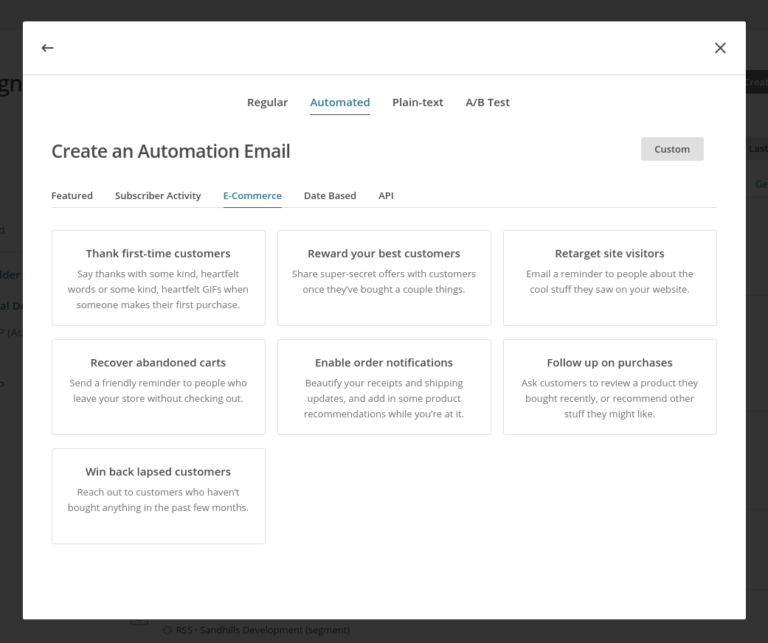 Notes:
Abandoned cart recovery is not yet supported. For the time being, we recommend site owners use Jilt for cart recovery.
After installation of Version 3.0, you will need to go into your MailChimp settings at Downloads → Settings→ Extensions → MailChimp, and configure a default list before any new or old data will sync with MailChimp lists.
The new version of our MailChimp extension is available for update to all customers. If you do not yet have a license key, purchase one today for access to better eCommerce tracking automation tools.
If you have any questions, concerns, or comments, you're welcome to leave a comment below or get in touch with our pre-sales and support team directly through our support page.