Today I am pleased to announce that a new extension is now available that addresses one of the number one most commonly asked questions we get: creating custom checkout fields.
The new extension, developed by Chris Christoff, one of our core developers, allows you to easily create and arrange as many custom checkout fields with a simple, easy-to-use drag-and-drop interface.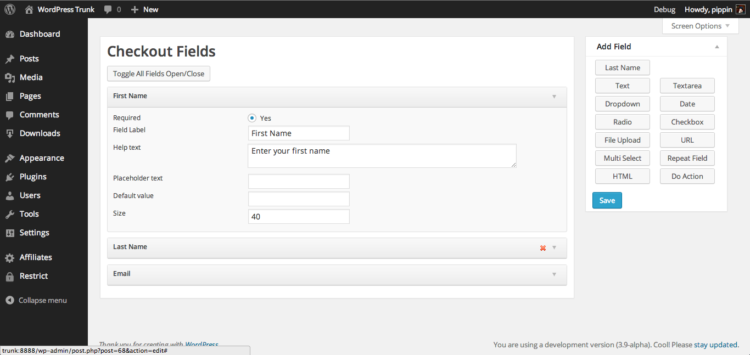 Once activated, a new "Checkout Fields" item will be added to the main "Downloads" menu. Clicking on that will present you a screen that looks like this:
The extension is available for $49 for a single site, $82 for 2 – 5 sites, and $123 for unlimited sites.
See extension details or purchase below.