EDD Social Discounts was one of our more popular extensions up until it was pulled from the marketplace due to bugs, inconsistent behavior, and it being abandoned by its original developer.
Tonight we are thrilled to announce the re-introduction of EDD Social Discounts back into the marketplace as version 2.0.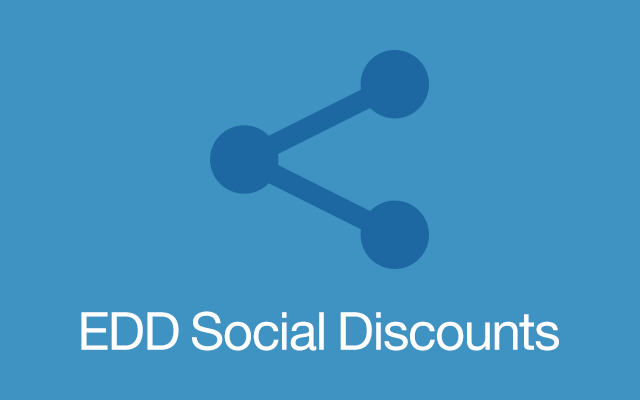 The new version of Social Discounts is an entirely new plugin that has been written from the ground up with a new developer, our very own Andrew Munro (known as Sumobi in the forums). He's the author of several other top-notch extensions, such as Conditional Success Redirects, Download Email Attachments, Per Product Emails, and EDD Cross-sell and Upsell.
Version 2.0 is clean, efficient and works exceptionally well. You can see a live demo on Andrew's site.
Note: since version 2.0 is a completely new plugin, it also looks entirely different, has a new settings page, and will behave exactly like a different plugin. If you are upgrading from v1.x, do not expect the plugin to look or behave the same way on your site. It is highly recommended that you test version 2.0 on a development site before putting it on your live site if you were previously running 1.x.