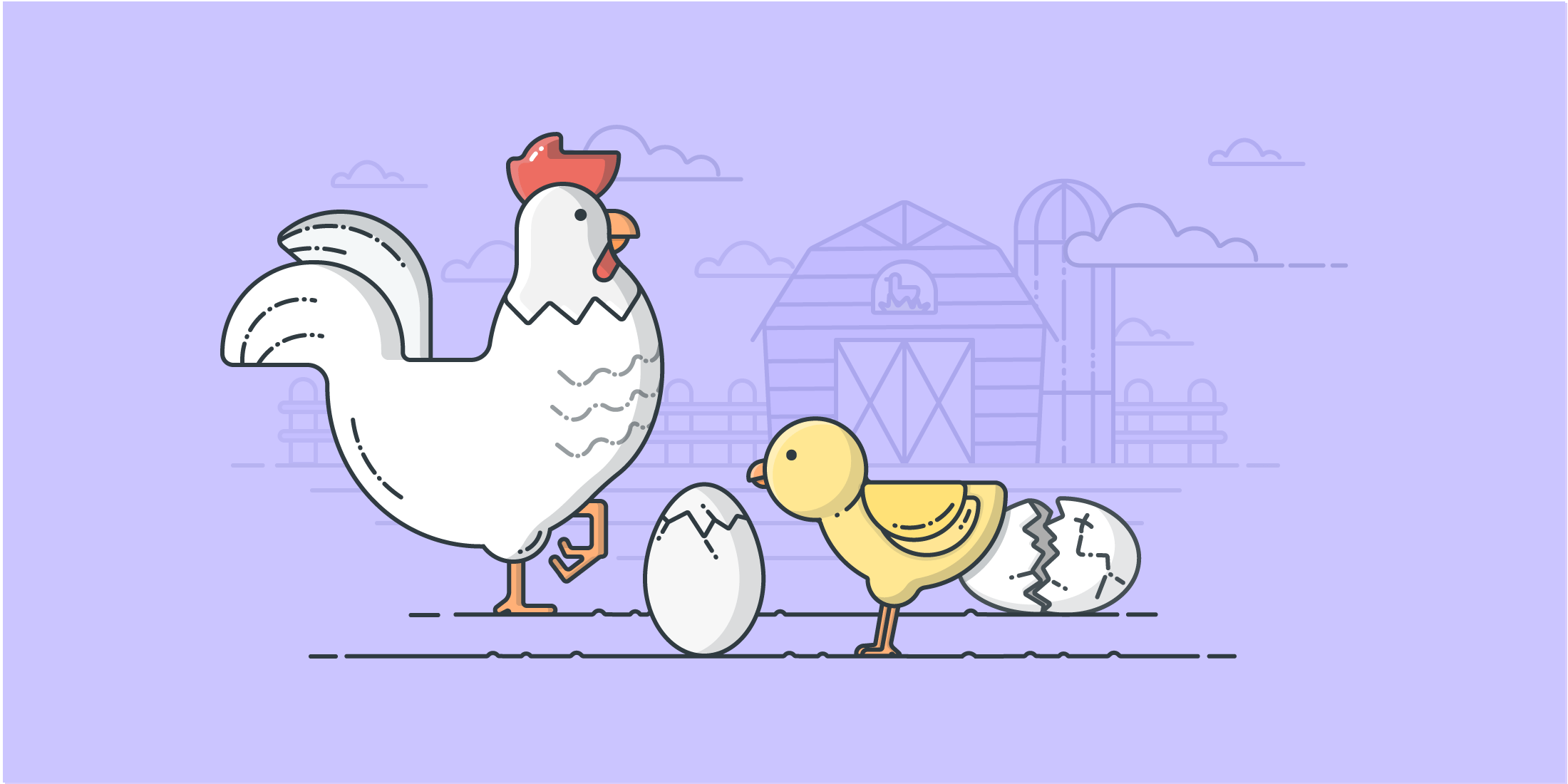 It's said that experience is the best teacher, and when it comes to running a marketplace we couldn't agree more!
In many ways it's similar to starting a digital product store, with a product-focused approach and many of the same website components, from product pages and license terms, to support and FAQs. However, the primary distinction is the 3rd parties whose products are sold on your site – the vendors (or sellers) – and this element creates a whole new array of complexities. In addition to vendors, there are a variety of marketplace-specific issues that must be addressed, including the product submission process, customer reviews, scalability, support, taxation, and vendor payments.
In this post, we've put together a list of some things we've learned to help you be better prepared to get your marketplace groove on!
1. DON'T expect overnight success, but DO create momentum with initial buyers and sellers
The age-old adage that "Rome wasn't built in a day" is extremely relevant to running a marketplace. Many prominent sites like Envato and AirBnB took time to grow, with plenty of adjustments and changes in strategy along the way. Building a successful marketplace isn't an overnight process, but there are some important things to get right from the beginning!
When you first start out, you may find yourself in the middle of a "chicken vs. egg" situation. Which comes first? Buyers or sellers? You need both in order to have a functioning marketplace, but if you find yourself stumped about how to get things moving, consider this: customer confidence is in large part created by community approval. What this means is that if there are people buying (and showing approval of) the products on your marketplace, it can lead to a lot more sales. But how do you get those first buyers?
One strategy we've found to be effective is to go with people you know first; people in your niche community or industry that already have, or are interested in creating products. You will skip the hassle of getting strangers to trust you, and have more room to experiment, adjust your methods, and sort out any issues early on (with feedback from trusted sources). For example, if you make 3D models and you have friends who make 3D models, try to get them on board first to populate your marketplace with its first batch of products.
When it comes to finding buyers, there are a few different ways to go about it. Offering special introductory deals can certainly attract people, but it may not be enough if you're starting from scratch! While it may be generally frowned upon (or even prohibited in the terms of use of many marketplaces), making initial purchases yourself can be required to get things moving. Alternately, you could give out free copies in exchange for reviews, which double as testimonials and work particularly well as social proof, especially if they come from more notable names in your industry!
2. Creating a product submission process can save you headaches down the line
One of the more time-consuming parts of running a marketplace is dealing with product submissions. Depending on your quality guidelines, there will be a certain amount of vetting that needs to be done for each submission; you'll want to curate your marketplace according to these guidelines, approving submissions individually – unless you want your marketplace to be a free-for-all with little oversight. In our experience, a carefully curated marketplace enhances the environment for both buyers and sellers, and establishes your site as a reliable go-to source for your industry niche products. So, why is it so important to get your submission process right from the start?
Over time, marketplaces grow, with more exposure and more activity between buyers and sellers. The amount of submissions (whether they are individual product submissions or people applying to be vendors) can become overwhelming. If you don't have a system in place to handle the increasing volume, you might find yourself spending a ton of time and energy dealing with submissions while other items on your to-do list go unattended, not to mention the extra stress! Taking the time to set these kinds of processes up in the first place can increase your productivity in the long run. Our very own Pippin Williamson shared his advice:
Do not underestimate the amount of work and time it will take to properly manage product submissions from vendors. Early on (when your marketplace has only a few vendors) this might be easy to accomplish in just a few minutes, but as your marketplace grows, the task of adequately managing submissions will become more and more challenging. Implement a clearly-defined, reliable process for managing submissions from the very beginning – it might seem overkill at first, but once you've grown and established your marketplace, you'll regret it if you don't.
Your product submission process may include submission guidelines like preferred file types, dimensions, and any other rules to follow. Giving your prospective sellers as much information and guidance upfront makes it easier to weed out sellers who aren't willing to adhere to your specifications, while also saving yourself (or reducing) the work of identifying unsuitable submissions later. Having a clear submissions process also gets the less fun stuff out of the way – the terms and conditions, intellectual property rules, and other requirements, meaning that the people who are successful in their submissions are properly informed and primed to start selling in a way that jives with your guidelines.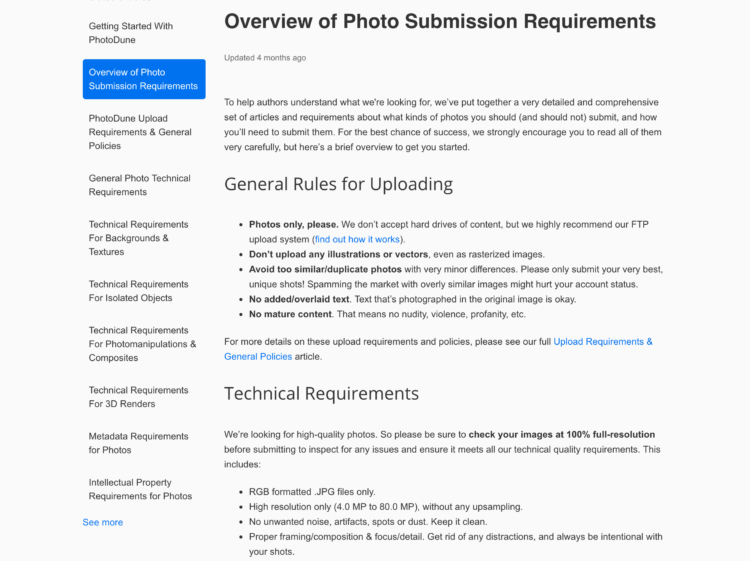 3. Reviews and ratings are crucial for good sales
When it comes to creating customer confidence, reviews are important for all types of digital stores, but this is especially true for marketplaces because the marketplace itself is not synonymous with the seller. As the marketplace owner, you are facilitating a transaction between the buyer and seller – and consequently the only way for sellers to build their own authority is to accumulate reviews and ratings. Genuine customer reviews based on verified purchases greatly influence customer purchase decisions, boosting your conversions and creating momentum for your site and brand.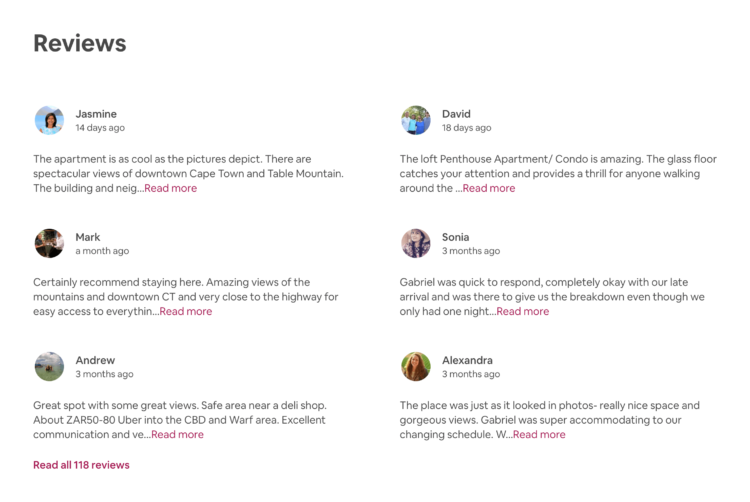 Furthermore, the ability for customers to privately review sellers and products (with feedback that is only visible to the marketplace) is key! When you create a space for customers to feel comfortable being completely honest about their experiences (without fear of judgment or repercussions), you enable them to give you useful information that helps you manage your sellers, and ultimately – your overall quality level.
4. Marketplaces need to be scalable
One of the biggest advantages to building a marketplace is the potential for vertical scalability. What this means is the ability to grow continually by adding additional value to your existing site – things like more products for buyers, and more buyers for sellers, all within a curated environment that meets the needs of everyone involved. But, with growth comes an increased need for storage and server capabilities.
When it comes to running (and scaling up) a marketplace, we've found cloud storage to be absolutely essential. Many marketplaces house and deliver their files via Amazon S3, for example, because storing a large amount of products all on one server is often not feasible. Cloud storage allows for unlimited growth and capacity, but it's important to note that it does contribute to the increased costs associated with a marketplace.
5. There are additional factors to consider in product pricing
In addition to cloud storage and the digital delivery of files, running a marketplace incurs extra costs from things like managing submissions and increased customer support – and prices should be set accordingly. It's important to create pricing guidelines for your sellers that factor in these extra costs, so that you don't accidentally allow prices to be so low that you don't make a profit!
6. It's important to be clear about who's handling support
Just because you're the captain of the ship doesn't mean that you'll necessarily always be handling support; often, marketplace sellers will be responsible for handling the support of their products. It all depends on the type of marketplace you're running and your level of involvement. In many cases, the sellers will know their products best, and are therefore most capable of providing the relevant support. Whatever the case, it's important to clearly define the expectations for yourself, your sellers, and your buyers in terms of support so that the responsibilities of each party are clear.
7. Marketplace taxes are more complex
Let's not beat around the bush: the truth is that there's simply a higher degree of complexity when it comes to marketplace taxes. How you structure your legal and business framework is very important – and getting it right can mean the difference between smooth sailing and receiving some not-so-good surprises come tax time.
If your marketplace does business internationally, you will need to adhere to different tax laws, most notably E.U. VAT rules, for example. This can be relatively straightforward with a digital product site, but with a marketplace, it can start to get complicated when you consider in things like vendor commissions, split payments, etc. For this reason, hiring the help of a qualified accountant from the outset can do wonders for your peace of mind, and ensure that you are compliant with all relevant tax laws to avoid potentially costly issues!
8. A reliable payment system can make or break your marketplace
Another distinction between most marketplaces and digital product stores is the way payments are handled – and what makes a marketplace attractive to sellers? Getting paid! Whether it's products or services that are sold, marketplaces depend on transactions between buyers and sellers to thrive. This means that your payment system must be in good working order and reliable to be successful. Pippin recommends getting your payment process sorted ASAP:
Paying vendors can be challenging, especially if they are based in countries other than where your marketplace is based. Don't leave it to the last minute to work out how you will pay vendors their earnings. Their reason for being part of your marketplace is to get paid. If you're unable to provide them a reliable, affordable, and trustworthy method for getting paid, they'll move their products elsewhere. There are dozens of payment solutions out there; take some time and research your options carefully and then set up a standard process for paying your vendors.
Standard practice includes things like split payments, where the transaction funds are split between you and the seller (depending on your commission agreement). There are some good plugins available to implement this functionality. Deciding on a consistent payout schedule is also essential; you'll want to figure out how and when your sellers will get paid (which payment processor will you use?) – and don't forget about the standard customer refund period of 14 days. You want to avoid a situation where the customer wants a full refund, but you've already paid the seller their commission!
9. Quality control defines your brand
Your quality standards are perhaps the most defining element of your marketplace; they affect the customer's expectations, carve out your place within your market niche, and represent your brand, for better or worse! It can be tempting to accept all submissions in the hopes of maximizing your revenue, but this can backfire, reducing the perceived value of your products, and thus reducing the demand (and price). Pippin explains how much of an impact quality products can have:
Ultimately, the products you sell on your marketplace will become a part of your brand, even if they are owned by 3rd party vendors. For this reason, it's incredibly important that you set a high bar for quality. Do not permit low-quality submissions to populate your marketplace's catalog just so you can have more products available. Fewer high quality products is much better than many low quality products. If you permit low quality items, that quality will reflect upon you and negatively impact your brand and reputation.
10. Creating a sense of community leads to better sales and marketplace longevity
Marketplaces are – at their most fundamental level – about facilitating connections between buyers and sellers. The whole point is to bring the two together in an exchange that is mutually beneficial, of course benefiting you as the site owner as well! With this in mind, creating a sense of community can not only help to inspire customer confidence and improve sales; it can also make it easier for sellers to stay in touch with what buyers are looking for, helping them generate ideas for new products, and expand on (or improve) existing products.
Creating discussion forums or groups enables buyers to converse, exchange experiences, learn, and get help from each other and from sellers – and it can even help to cut down on support requests! Generally speaking, when you increase engagement, you boost the value of your site, your brand, and your marketplace products. In the end, the more your marketplace users feel a sense of community, the more they will stick around, participate, contribute, and buy.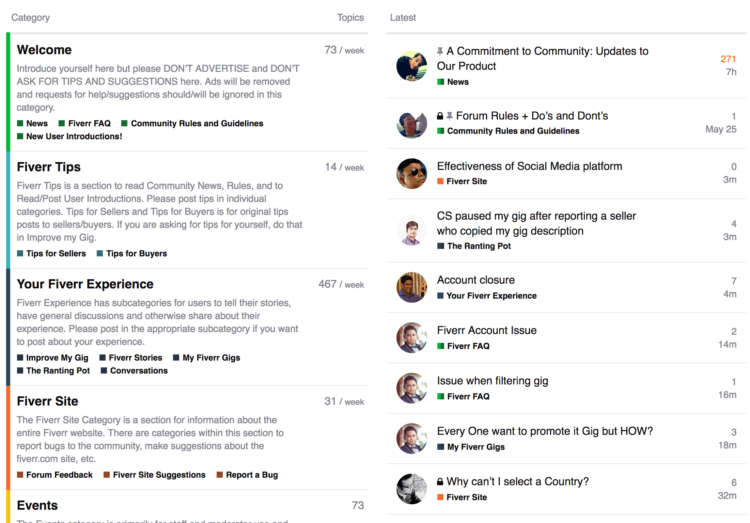 Just our two cents!
Running a marketplace is no simple feat, but it can be incredibly rewarding for all involved. If you've got the vision and the perseverance, there are plenty of tools, resources, and wisdom to help you along the way. These are just some of the issues we've encountered, and hopefully this post has given you some things to think about when it comes to your own marketplace ventures!
What are some of the most important lessons you've learned from running a marketplace? Is there something we missed? Leave a comment below and let us hear your thoughts!
Illustration by Jessica Johnston.