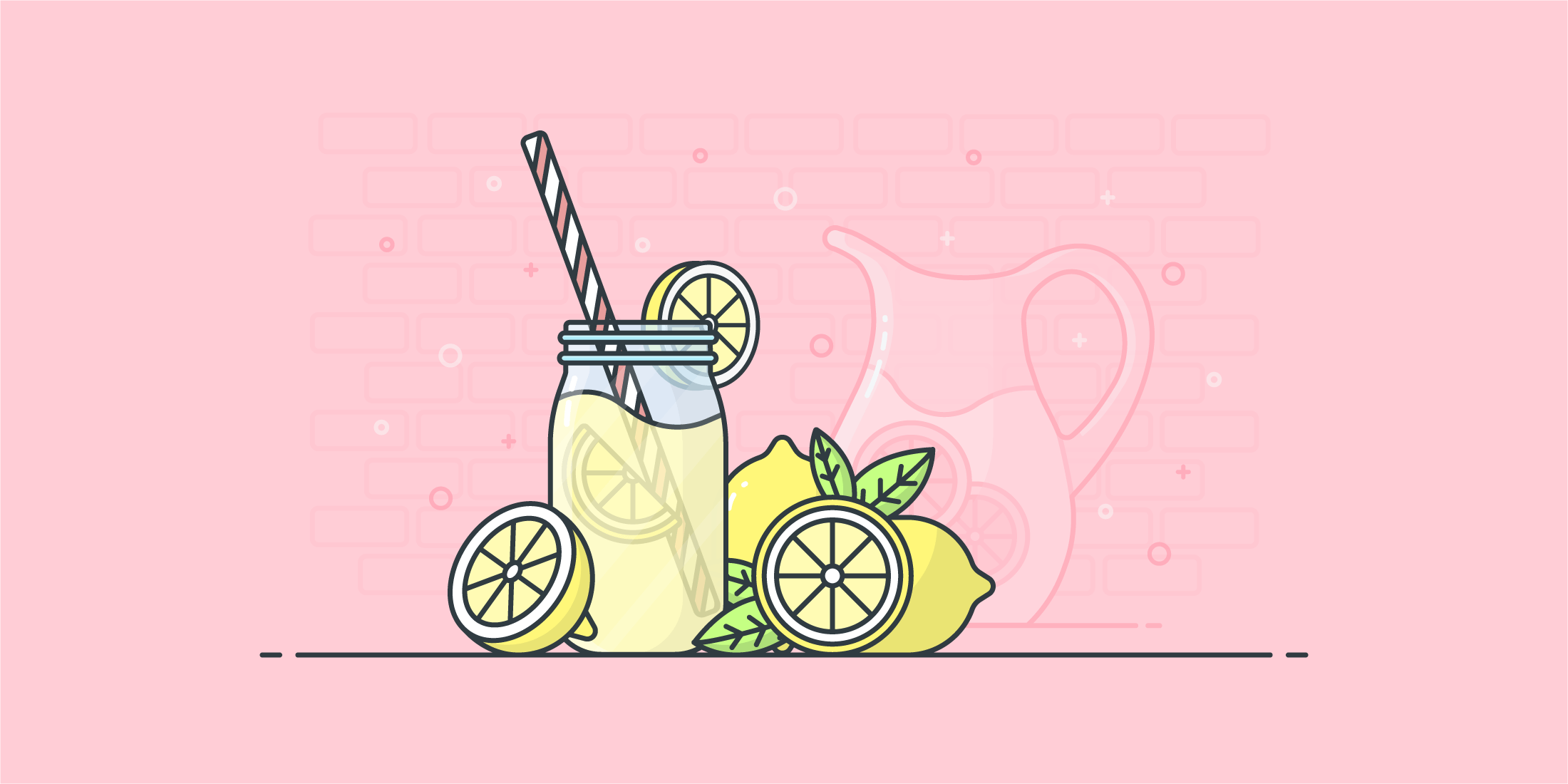 In the age of social media, running a business can put you under the microscope – and while it's normal to receive negative feedback at one point or another, criticisms of your hard work can feel demoralizing if you don't know how to harness them for good!
It helps to remember that, with rare exceptions, customers want you to succeed; they want your products to meet their expectations. They don't want to be disappointed, otherwise they wouldn't take the risk of purchasing your product in the first place! So when you get negative reviews, ratings, and comments, what's really going on? The answer is multi-faceted: Although the widespread accessibility and perceived anonymity of the internet makes it easier than ever for people to air even the most minor frustrations (sometimes in a not-so-polite manner), there are often some valuable nuggets of wisdom to take away from negative product feedback that can help you refine your products, improve your business, and strengthen your customer relationships.
So, let's take a look at some of the best strategies for turning negative feedback into positive results!
First, consider the 10% rule
When assessing the validity of the criticisms you receive, it's helpful to think about it in terms of numbers. This can apply to many things in life, but it's particularly useful for determining what to do with negative product feedback! Are the vast majority of your customers overwhelmingly happy with a product, and just a couple of outliers are responding negatively? Maybe that just comes with the territory. Alternatively, are 10% or more of your customers reporting the very same criticism? In this case, it's likely something worth taking on board.
This rule can make it easier for you to make decisions about taking action, making marketing or content adjustments, creating product updates and add-ons, or otherwise addressing the problem. However, once you've decided to make a change, be aware that you're setting a precedent! Your customers will come to expect a certain degree of responsiveness, so you want to make sure that you have the time and resources needed to maintain the standard you establish. For example, if you start making systemic changes from just one or two negative reviews, you might create a lot more work for yourself than if you had used the 10% rule.
Use customer feedback to manage your brand perception
Before you can do anything about the concerns your customers are expressing, you want to understand them – and to understand them, you need to think about things from their perspective. People tend to be more honest online, but this is especially true when they're not addressing you directly.
Social listening (or "social media monitoring") helps you keep track of what's being said about your brand and products online, giving you insights that you may not get through standard feedback channels like your contact form, website review system, etc. Because the internet is a vast landscape with all kinds of hidden corners, it can be challenging to stay on top of it all, but the truth is that any negative reviews and commentary left unaddressed can affect your brand perception, customer confidence, and (consequently) product sales – if you're not paying attention.
Fortunately, social listening tools exist to do a lot of that work for you, automatically monitoring social platforms for designated keywords, phrases, and hashtags, and notifying you when your business and products are being talked about. Staying constantly aware of the buzz lets you respond in real time, which is particularly effective for diffusing negative feedback before it can cause any damage. When it comes to running a digital product business (or really any type of business), using social media effectively has become increasingly important, so this is a particularly helpful strategy!
Create customer confidence by engaging in the conversation
Letting your customers know they've been heard and understood does wonders for creating customer confidence; engaging in the conversation started by negative feedback can be productive, giving you the opportunity to clear up any misunderstandings, quell their doubts, and ultimately repair or reinforce a positive brand perception. The good part about negative feedback is that you don't have to guess about what your customers like and don't like – they tell you!
Responding to all feedback (including negative feedback) on your website, on social platforms, and in emails shows your customers that you're invested in their satisfaction, and allows you to get to know them, gain insights from them, and also relay your own knowledge and expertise. When new prospective customers come along, they will get the impression that you're "on top of things", giving them more confidence to buy, while you build and maintain trust with your existing customers.
Refer to negative reviews and comments for inspiration
It might not be your first thought when receiving criticism, but negative product feedback can be a great source of ideas for product updates, add-ons, or even new products and services. For example, if customers are saying that your Photoshop project file is too difficult for beginners, you might decide to start offering (and upselling) a related how-to PDF guide, 1-to-1 coaching, or even a beginner Photoshop tutorial series.
Maybe you're getting a lot of negative comments about the volume of your product contents. In this case, you might decide to offer several versions of the same product – one with fewer items for a more affordable price, and one with all of the bells and whistles for a premium price. Customers not happy with your software, web app, or plugin? Take note for future updates and ideas for complementary extensions!
Remember that sometimes, negative feedback can be beneficial
Have you ever seen a product on a digital store with inflated or disingenuous reviews? Well, it's a huge turn-off for many customers. People are smarter than some internet marketers would give them credit for, and they can often sense when something is "off" – whether it's the suspicious uniformity of a series of 5-star reviews, or a barrage of overly enthusiastic (and seemingly unrealistic) praise. When there is some degree of criticism of a product, and a variety of ratings that are mostly (not entirely) positive, the feedback can be seen as more authentic, and therefore more reliable, boosting your social proof and inspiring sales.
Leverage criticisms to your advantage
While some critical "edge cases" can be taken with a grain of salt, often, negative product feedback can present you with a lot of opportunities – to manage your brand perception, create customer confidence, and gain inspiration and useful insights. When you put so much creativity, time, and effort into making your products, it can be tempting to dismiss any and all negativity, but it's important to remember that even the most prominent and successful companies with the most in-demand products of all time have their critics, too; it simply comes with the territory! So, leverage it to your advantage and keep moving forward!
How have you dealt with criticisms of your own products? What are some of the strategies you've used to make the most of negative feedback? Did we miss anything? Leave us a comment below and let us know!
Illustration by Jessica Johnston.