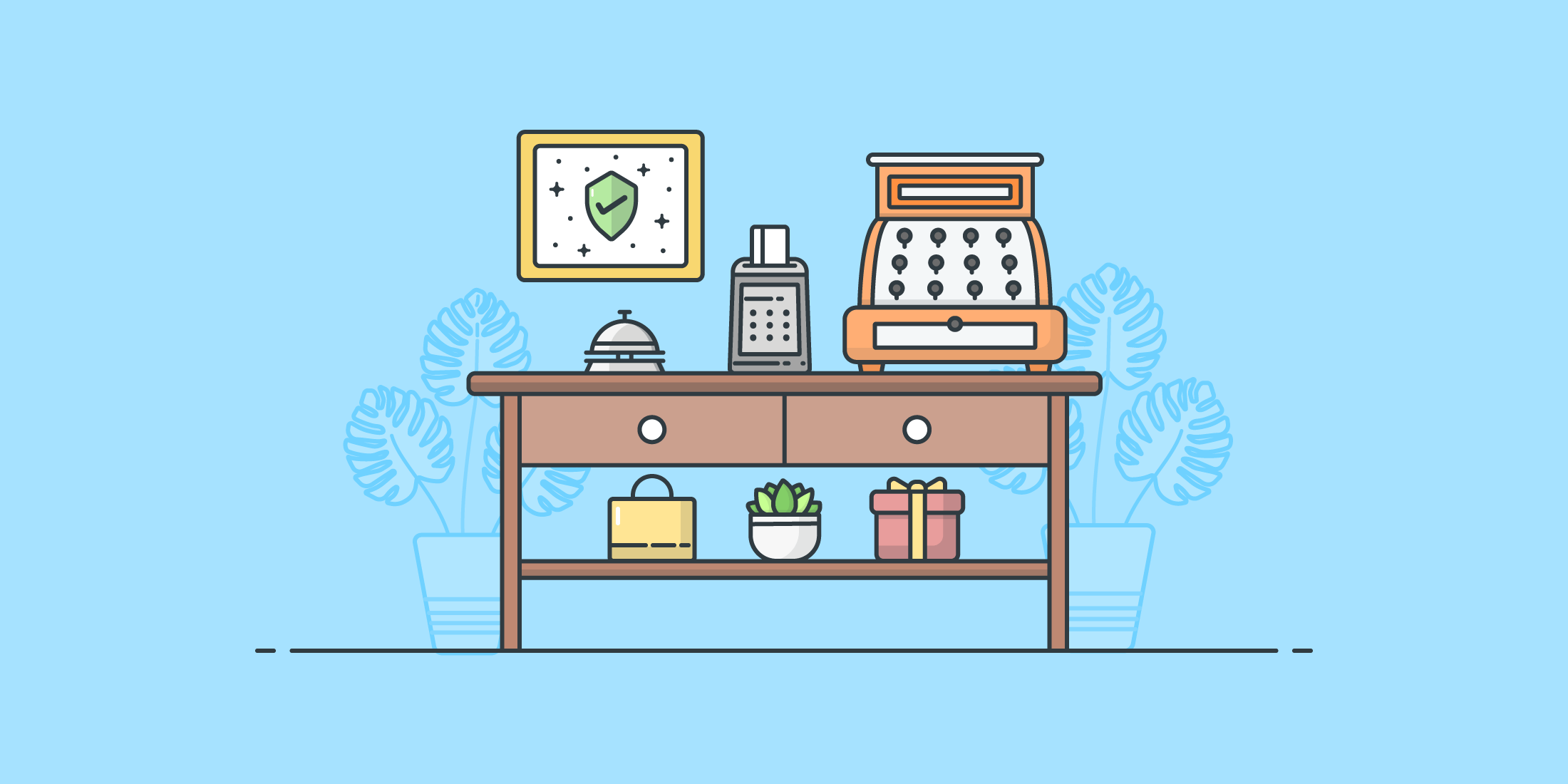 One of the main benefits of selling digital products is the entirely digital process; a streamlined experience from the checkout straight through to the delivery of your products.
With so many tools and resources available, selling digital goods has never been easier – but in order to be successful, it's crucial to get the process and the experience right!
We've previously discussed how to optimize your checkout for selling digital products, and now it's time to talk about the setup and process. Whether you're a seasoned digital product store owner or just starting out, there are some important factors to think about if you want to create an efficient and inviting experience that results in more sales.
Taking care to structure and embellish your purchase process experience with the right tools, methods, components, and sales strategies will have a positive impact on your revenue and customer satisfaction!
Choosing a payment gateway
If you're running a self-hosted store, in order to accept payments you'll need a payment gateway – a merchant service that is usually offered by a payment processing company to facilitate online transactions. Similar to a cash register at a physical store, a payment gateway acts as a virtual point-of-sale terminal, executing and securely authorizing customer payments. Payment gateways allow customers to complete their purchases quickly and securely, logging payments in a digital transaction history for later reference, in addition to various other features.
So, how does the fundamental payment process work? It's typically a 3-step process:
The customer submits payment to merchant via the payment gateway 💳
Payment gateway transmits payment data to the issuing bank 🏦
Payment is transferred from the issuing bank to the acquiring bank 💰
There are a variety of affordable payment gateways to choose from, but the major players for many digital product stores are PayPal and Stripe. Both services offer plenty of support for digital products as well as eCommerce features like subscription payments. Recently, Stripe has been getting a lot of attention for its slick interface, flexibility, and quality documentation for developers, but PayPal is an eCommerce veteran that has been the go-to service for quite a while.
So, which one should you choose? Here's a general overview of some of the similar and differing features of the two:
| | | |
| --- | --- | --- |
| | PayPal Business Account | Stripe |
| Pricing within the U.S. | 2.9% + $0.30 per transaction | 2.9% + $0.30 per transaction |
| Pricing outside the U.S. | 4.4% + fixed fee per transaction | 2.9% + $0.30 per transaction |
| Currencies supported | 25 | 135+ |
| Countries available | 200+ | 25 |
| Digital products protected | No | No |
| Digital services protected | No | No |
| Account management | Yes | Yes |
| Volume discounts | Yes | Yes |
| Dedicated support | Yes | Yes |
| Migration assistance | Yes | Yes |
| Balance transfers (bank account) | Free | Free |
| Balance transfers (debit card) | 1% of amount transferred | No |
| Currency conversion | 1-4% per transaction | Varies per transaction |
| Card authorization | $0.30 | Free |
| Fraud tools | Yes | Yes |
| Advanced fraud protection | $10 per month + $0.05 per transaction | Free |
| Dispute/chargeback fee | $20 | $15 or $0 |
| Embeddable checkout | Yes | Yes |
| Custom invoices | Yes | Yes |
| Buyer protection for digital products | Yes | Yes |
| Seller protection for digital products | No | No |
| Tools, reports, and analytics | Yes | Yes |
| Apple Pay | No | Yes |
| Android Pay | No | Yes |
| Bitcoin | No | Yes |
| E-checks | No | Yes |
| API integrations | Yes | Yes |
| ACH | No | Yes |
| AliPay | No | Yes |
| Company loans | Yes | No |
| Split/adaptive payments | Select partners only | Yes |
| Mass payments | Yes | No |
This isn't an exhaustive list, but you can see there are some significant distinctions that may lead you to choose one payment gateway over the other, such as the associated fees, countries, currencies, credit card options, and alternative payment methods supported. If you want to accept Apple Pay and Android Pay, you'll want to consider using Stripe, and if you are looking for the most commonly used, tried and true service that your customers will be the most familiar with, PayPal could be the way to go!
Discounts, incentives, and upsells
When it comes to sales, discounts are one of the most effective ways to incentivize your customers before, during, and after the purchase process. Because digital products have no physical value (per se), it's a useful strategy to offer extras and special offers to increase conversion. This could be something like offering a free eBook with the purchase of a specific product, or giving customers a special discount that is only available for a specific window of time.
You could also take advantage of "upsells" during the checkout process, suggesting related products the customer might be interested in based on their cart contents – even offering discounts on these related products if they are purchased alongside others. Ultimately, you want to offer as much value as you can in a variety of ways that give customers plenty of reasons to purchase – and come back again and again.
Here is a brief list of some discount, incentive, and special offer ideas to consider:
Loyalty discounts – give long-time customers some appreciation and boost customer retention.

Customer birthday discount
Membership anniversary discount
Loyalty reward system / loyalty points that can be used toward future purchases

Mailing list incentives – give customers something in exchange for signing up for your mailing list.

Discounts
Free downloads
Access to exclusive content

Upsells

Suggest related products
Give discounts for suggested or related products when purchased in addition to cart contents
Offer free bonuses and extras with purchase

Special offers

Holiday discounts
Time-sensitive discounts, bonuses, or extras
Cart abandonment specials (such as "Save 20% if you complete your order within the next 24 hours")
Cart abandonment
You might be surprised to know that 69% of carts are abandoned by shoppers. Often, customers will get to the checkout stage and then decide not to purchase for one reason or another. It might be that they had less spending money available than they thought, or they lost interest, got distracted, or couldn't decide which product to buy. It's important to assess your checkout process to make sure there aren't technical problems, account creation hurdles, or unexpected fees that are turning off your customers.
How is this related to the purchase process? Well, cart abandonment emails help to recover orders that might otherwise fall by the wayside, increasing conversions by connecting with customers in a personalized manner and even giving them the opportunity to save some money. In short – it's the window of opportunity to reel them back in!
When it comes to tools for abandoned cart recovery, we found Jilt, CartHook, and OptiMonk are just some of the available options; from personalized recovery emails with email tracking, to analytics and multiple store support, tools like these can send recovery emails on your behalf, resulting in more completed purchases and less missed opportunities!
Taxes
Depending on where your customers live, they will be familiar with a certain sales tax schema. For example, customers in the U.K. may expect inclusive tax on goods and services because that's what they experience in their day-to-day lives. U.S. customers, on the other hand, are used to exclusive tax that is added on at the checkout. This is why it's crucial to understand the demographics of your target audience!
If someone from a country that uses inclusive tax gets to the checkout, only to see that there are extra fees to pay, they may lose interest. These kinds of factors can have a significant effect on conversions at the checkout, so be sure to do your research when it comes to the way you apply sales taxes to your digital products.
Check your local tax requirements to make sure you're in compliance with any relevant regulations. Some countries, states, and provinces charge sales tax on digital goods, and some don't – it all depends on where you live and where you do business. The last thing you want is a tax nightmare, so be sure to use caution when structuring your sales tax schema. If nothing else, hiring an accountant can do wonders for your peace of mind!
It's important to note that in the EU, value added tax (or VAT) is applied to all sales of digital products, no matter where the seller is located. If you're selling internationally, you'll want to be sure to read up on tax and VAT guidelines and set up your prices and purchase process to account for this.
Order notes
If you're selling digital services, you may want to give your customers the opportunity to submit order notes and custom files at the checkout. Offering graphic design services? Collect customer logos and information when they place an order. Selling voiceover packages? The order notes are the perfect place for customers to include their script and specifications.
Badges and site seals
We recently discussed how important it is to build customer confidence for digital products, and trust is the main component. If your customer doesn't trust that your digital product store is legitimate and secure, they will have much less confidence to buy. You want to show them the trustworthy symbols they recognize, such as an SSL certificate (which appears as a lock icon and green "HTTPS" before your URL in a browser window), dynamic site seals (which customers can click on to see detailed security information), and other badges.
Here are some common examples:
EV certificate
Norton Secured
GeoTrust
Symantec
Split payments
If you run a digital product marketplace, or you have content creators making products for your store, you may need to allow for split payments and commissions. Fortunately there are solutions available in most eCommerce solutions either out of the box or as or as add-ons or extensions, as well as convenient tools like PayPal's mass pay option, which allows you to send funds to multiple people, all at once.
The "after purchase" experience
After a customer purchases one of your products, they're going to be looking for two things: confirmation that the purchase was successful, and a way to download the product. The standard purchase receipt email will include things like:
Payment confirmation – showing the purchase has been completed, with an order number.
The order information – the amount paid, the payment method, and a detailed breakdown of the item cost and any other fees (such as exclusive taxes)
Download links or instructions – in other words, the digital "delivery" of the product.
Some stores send a personalized follow up email from the site owner, connecting with customers to make sure they're happy with their purchase. This not only shows the customer that you care; it also shows them that there's a human being on the other end of the line, making the overall experience a bit more personal. This can actually help prevent chargebacks as well! You can also include a download link in the confirmation email so customers can access the link if they close the purchase confirmation page (it's common to set an expiry on a download link).
You reap what you sow
The purchase process for digital products is more than just a transaction; it's everything from your site's very foundation to a prime window for extra profit. Structure it well and you can make great strides in revenue growth and customer retention, while creating an efficient and enjoyable experience for everyone.
Have some insights to share? What are the things you've found most effective when it comes to your own digital product payments? Join the conversation below!
Illustration by Jessica Johnston.