The Purchase Gravatars extension for Easy Digital Downloads allows you to display your customer's Gravatars on the product page after they have completed a purchase.
Configuring Purchase Gravatars
After the extension has been installed and activated go to WordPress admin → Downloads → Settings → Extensions → Purchase Gravatars and configure the display settings.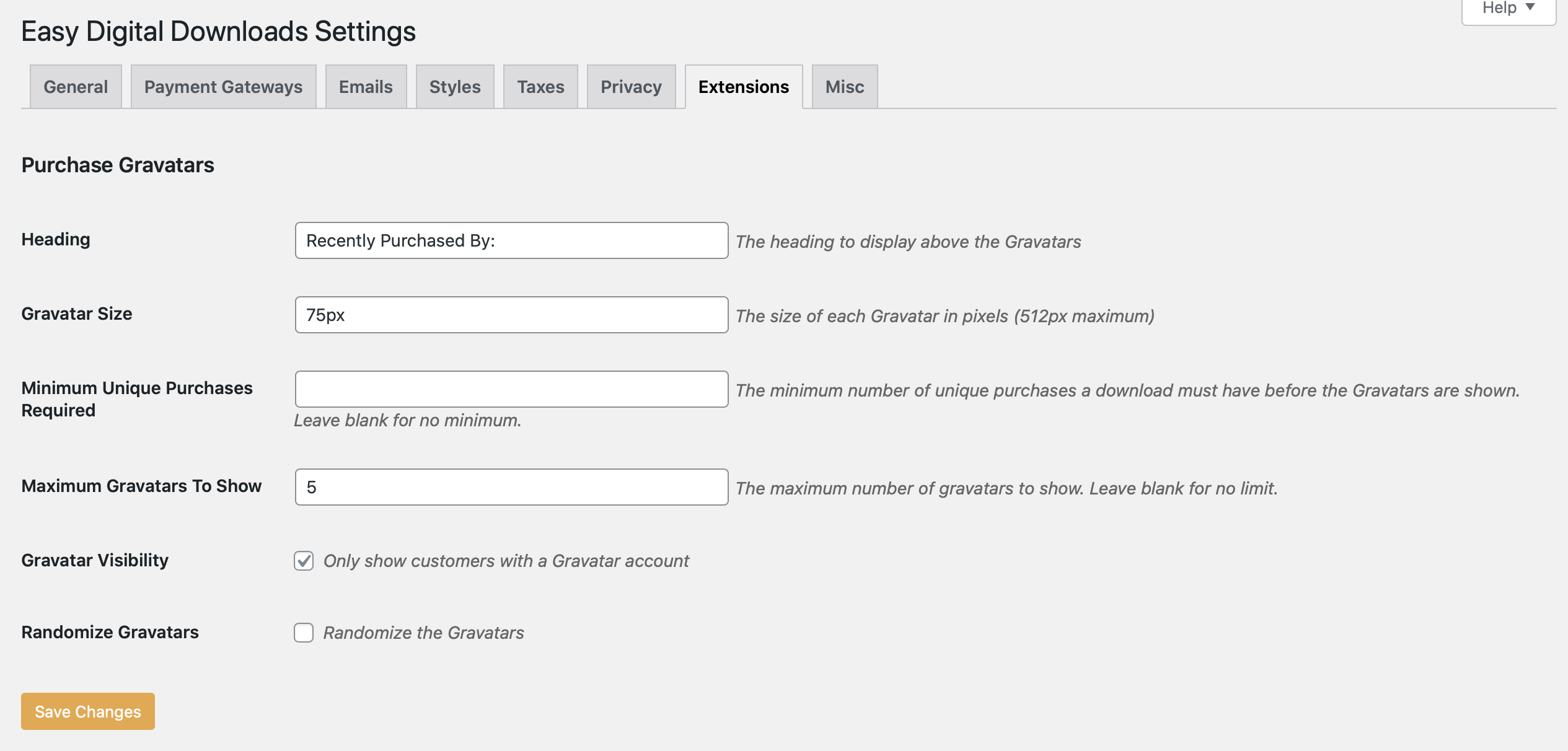 Next you'll go to WordPress admin → Downloads → All Downloads and select the Download(s) you want your customers Gravatars to be displayed for.
Add the [edd_purchase_gravatars] shortcode to the product description text box and click Update.
Alternately you can use the EDD Purchase Gravatars widget to display the images.