Email Reports Setup Documentation
The Email Reports extension takes just a moment to set up. Once the extension is installed and activated, navigate to Downloads → Settings → Emails and choose when you would like the email reports delivered.

You can preview what the report will look like by clicking the Preview Email Report button.
That's it! You should now be receiving beautiful sales reports once a day: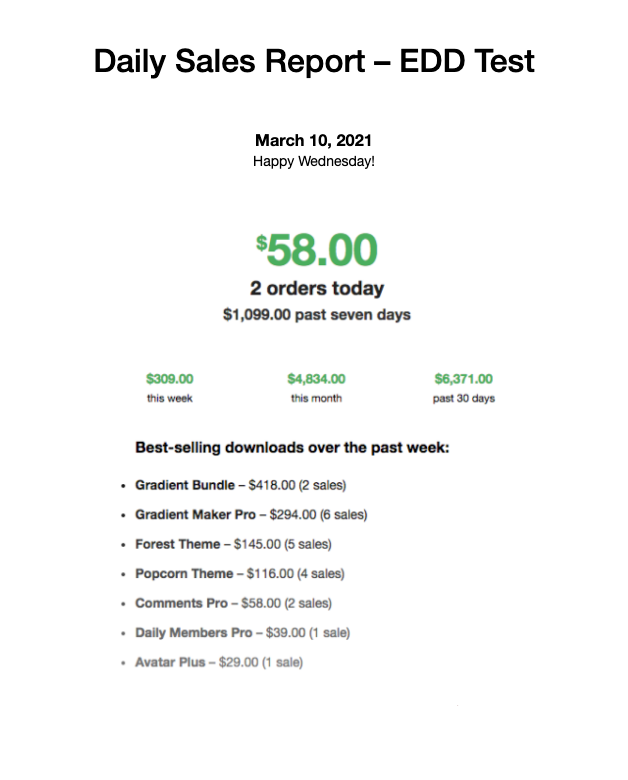 The logo and template used for the email report will be the same that are selected for the standard EDD purchase receipt and sale notification emails in Downloads → Settings → Emails.
If you encounter issues with your site not sending report emails, consider installing the WP SMTP plugin to make email delivery more reliable. If installing WP SMTP (or similar) does not resolve the issue, double check that your WordPress site's WP Cron API is working. The WP Crontrol plugin and this article can be helpful in determining if WP Cron is working.