This extension allows users to resend their receipts by entering the Payment ID, Purchase Key or License Key (if using the
Software Licensing extension). This will work for both guest purchases and registered user purchases. If a customer's download link has expired, this form will also allow them to receive a new download link via email.
Setup
After installing the
Resend Receipt plugin, create a new page and add the shortcode:
[edd_resend_form]

You may add additional text to this page as well to provide instructions to your customers.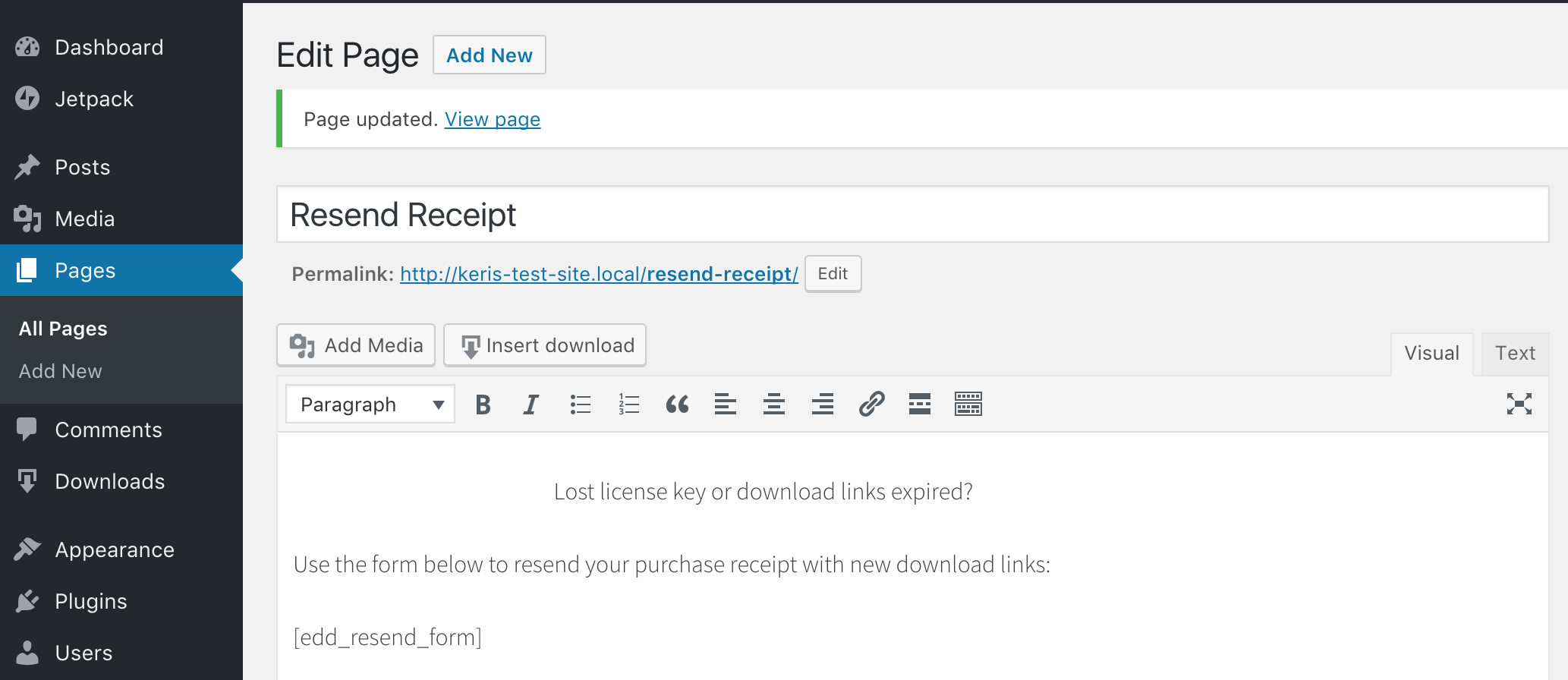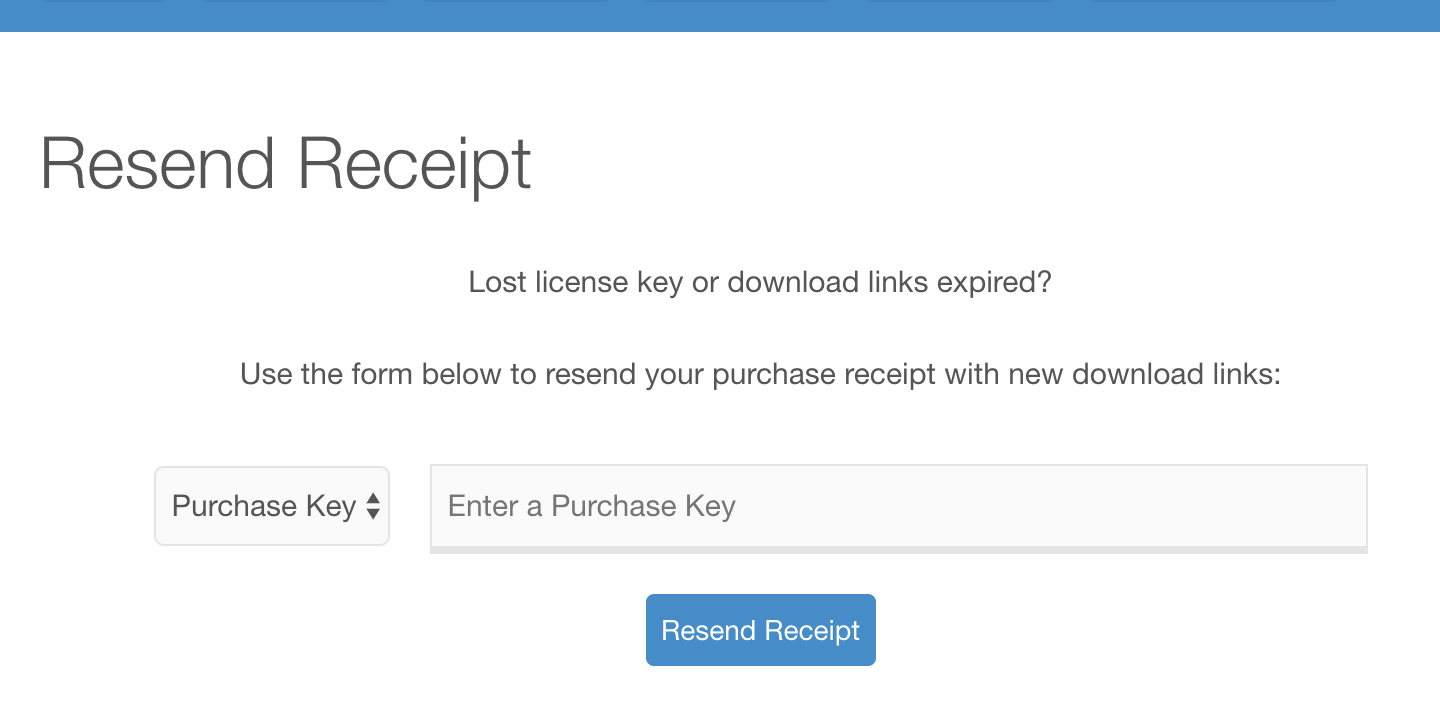 Settings
Resend Receipt settings can be found by navigating to
Downloads → Settings → Extensions. There is an option to Enable Admin Notification. Check this box to receive a notification when a user resends their receipt.

Per-Download Option
By default the ability to resend purchase receipts is enabled for all Downloads. You may choose to disable this feature on a per-download basis.