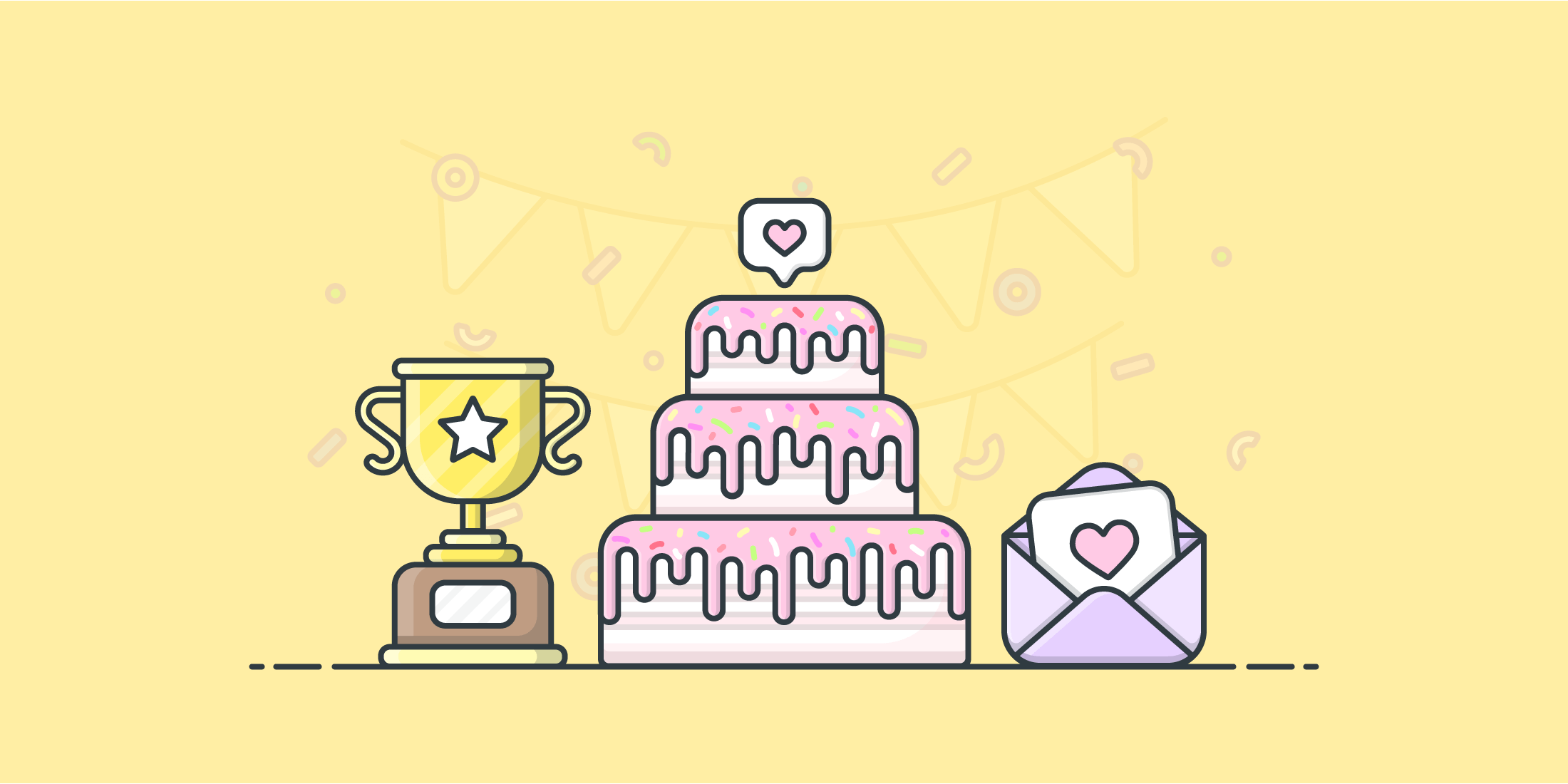 Customers are what make the eCommerce world go 'round – in fact, you wouldn't have a digital product store without them!

Your customers keep money coming in the door, provide you with useful feedback for creating new products, generate social proof for your business, and increase your brand visibility. To top it off, all of this fosters customer confidence in your products, and ultimately helps your store grow and thrive.

So, why not show your customers a little love? In this week's edition of The EDDit, we've put together a list of 10 ways you can show your customers you value them.
1. Start a customer loyalty program
If you want to build customer appreciation into your business, creating a customer loyalty program is a good place to start. Not only is this a way to show your customers you care; it's also an effective method for boosting engagement and promoting long-term customer retention.

For example, you might decide to use gamification with your loyalty program, awarding loyalty points for every customer purchase and giving out certain prizes, benefits, or discounts when customers reach a certain number of points. Or, you could use the classic "punch card" style system, where customers who buy a certain number of products are rewarded with a free product.
2. Send handwritten thank you notes
These days, customers are bombarded with never-ending generic efforts to get their attention – loud promotions, endless emails, and spam are the norm. How nice would it be for them to actually receive something that took a bit more thought?

Sending your customers handwritten thank you notes shows them that they're important enough to warrant some real-world effort – and it's memorable, too!
3. Feature customers in your newsletter or on social media
One easy way to work customer appreciation into your existing business is to feature customers in your newsletter or social media posts. This gives them a bit of recognition and doesn't really require much extra work from you.

Consider including a customer spotlight section in your newsletter, showing what customers have created using your products, or sharing a bit of their stories to inspire other people in similar positions. Or, you could start a "customer of the month" post series on your blog or social accounts, for example.
4. Offer exclusive customer benefits
Sometimes simply being given access to exclusive benefits can let customers know that they're special to you. Customer appreciation sales, special coupon codes, extra content, or partner discounts are just a few ideas.

You might even decide to give your customers the VIP treatment by presenting multiple benefits together as a reward package to thank them for sticking around!
5. Host an online or in-person event
One of the best ways to make customers feel truly valued is to actually give them your time. Whether you're getting to know who they are, or making an effort to help them in some way, spending time with your customers – even just occasionally – can make a big difference to them.

Webinars, live Q&As, and group coaching sessions are great options, as are actual in-person events. It's not uncommon for businesses to host live customer appreciation events that include things like deep discounts, tutorials, or other helpful tools and information.
6. Remember customer birthdays
It might seem like a small gesture to you, but receiving a birthday greeting can make someone's entire day. When it comes to your customers, remembering birthdays helps to remind them that they aren't just a number.
7. Upgrade your most loyal customers
If you have certain customers who are particularly loyal or have bought a lot from your store, consider upgrading them to premium level products, higher membership tiers, or similar. These kinds of gestures are small concessions to make considering the happiness and sense of appreciation they can bring to your customers.
8. Give away company swag
Everyone loves physical gifts, so why not give your customers some company merchandise? Better yet – go above and beyond and customize the gift you give to the specific customer. When you make one customer feel really special, they're likely to spread the word to others.
9. Hold a prize drawing
Another way to give back to your customers is to include them in an exclusive prize drawing. You could give away some kind of physical or big ticket prize, free products, or store credit – or you could give away extra downloadable goodies, or services like one-to-one coaching and consultation.
10. Create a referral program
If you have a lot of loyal customers and frequent buyers, creating a referral program is an easy way to extend more benefits to them and thank them for their continued support. Plus, it benefits you by bringing in more customers – it's a win-win situation!
Above all, be genuine
At the end of the day, the best thing you can do to make your customers feel valued is to be genuine with them. There's no point in making half-hearted attempts; if you don't have the time and resources to express thanks and appreciation to all of your customers at once, at least pick out a few and go from there. As time goes on, you can reach more people.

Customers are humans – and all humans have the need to be acknowledged and feel valued! Whatever you choose, showing customer appreciation is something that can only benefit you and your business in the long run.

What methods have you used to show your customers you care? Do you have any ideas to add to this list? Let us know in the comments below!
Illustration by Jessica Johnston.