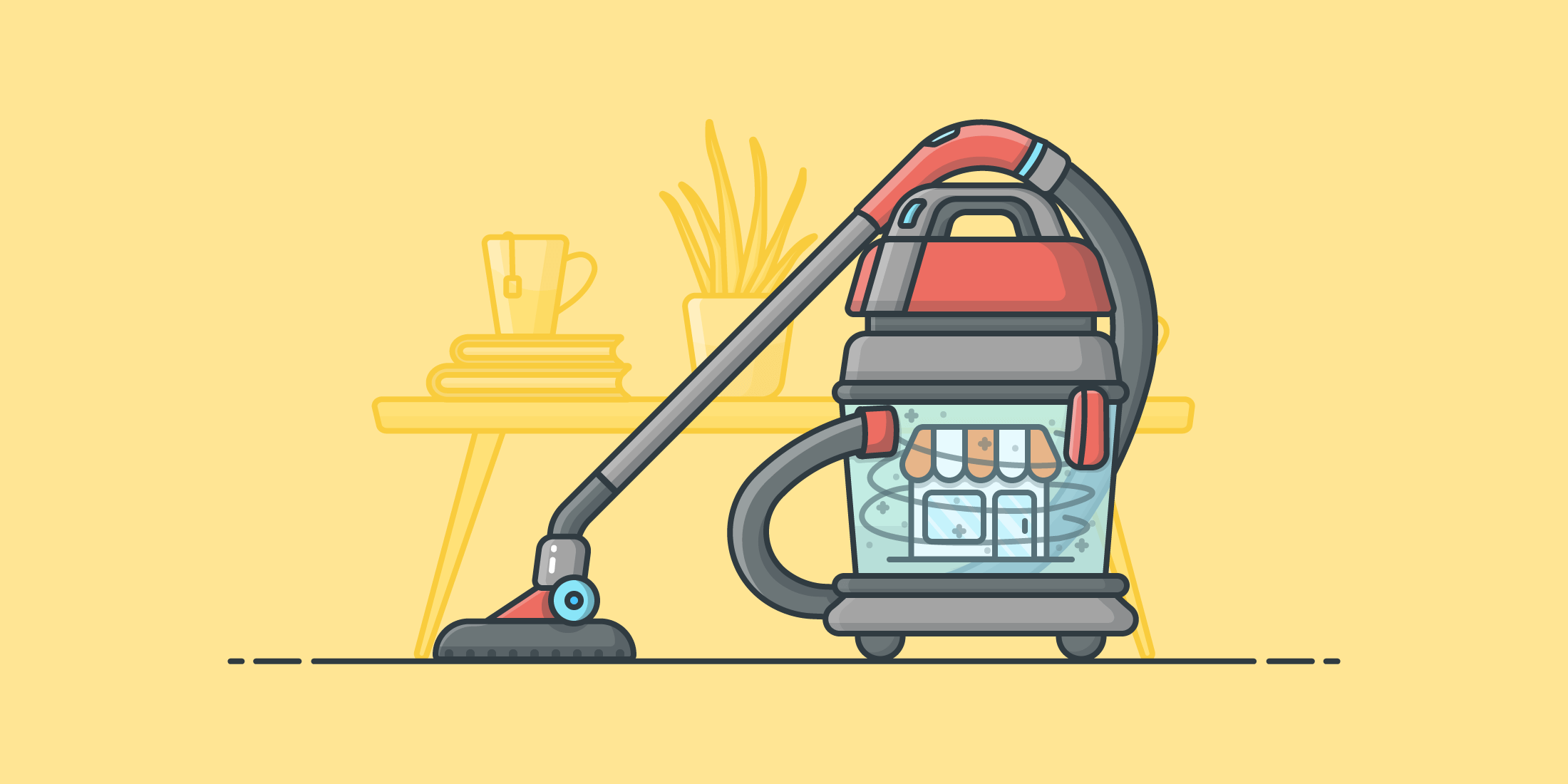 Starting your digital product store should be an exciting time – you certainly don't want any pesky hold-ups or setbacks raining on your parade!
Launching your store isn't as simple as just uploading some products and putting your site online; there are some important preparations to make if you want to start out strong and gain enough traction to put your store on the map.
With eCommerce trends, technologies, and consumer demands that are always changing, running a digital product store requires plenty of experimentation. Overlooking crucial, but sometimes less obvious components of your brand can actually create more work for you in the end, or worse – leave you in the dust!
Fortunately, we've distilled some wisdom from our own experiences to help you out. In this week's edition of The EDDit, we talk about some of the most common mistakes to avoid so that you can set yourself up for success!
1. Not researching your niche
From pricing and marketing, to the types of products you create, many of your decisions as a digital product store owner will depend on your niche. What does your niche need? Is it overly saturated? Who are the major players on the scene? What are the latest trends? What sells?
Launching without knowing the answers to these questions can be like taking a wild guess – with your money, time, and effort on the line! You need to know what you're working with, otherwise how can you make truly informed decisions?
Getting to know your niche well in advance of launch preparations can help you direct your focus (and money) in the right direction. Consider doing SEO, keyword, and trend research (using tools like Google Keyword Planner and Google Trends), monitoring your competitors and their social media accounts to get ideas and see what's getting engagement, and making a thorough assessment of the market you intend to enter.
Neglecting to research your niche can negatively impact your business in various ways, from undermining your marketing efforts and allowing for redundant products, to miscommunication and a brand that just falls flat.
When it comes to digital products, marketplaces can be particularly helpful for research because they are usually fairly transparent when it comes to sales statistics, pricing, and customer reviews!
2. Not understanding your target audience
Along with your niche, you should know plenty about your target audience before you expect them to start buying your products! If you want to inspire sales, you're going to need to think like them; what do they love? What needs do they have? What do they spend their money on? What language and messages do they respond to?
Without knowing who you're aiming at, how can you proceed in any meaningful way? In terms of demographics, you might find that younger generations respond better to casual language, or that college students respond to lower prices, while people in different physical locations show variations in interests and priorities, for example.
Understanding your target audience gives you the base of knowledge you need to effectively tailor your products, marketing messages, brand voice, web copy, and so much more to the right people – and get them in the door.
3. Not testing a minimum viable product (MVP)
One of the most important parts of any business venture is to verify that you have a minimum viable product, or MVP. If you don't already know what that means, the concept is that you want your product to have the baseline features that match the market needs and satisfy initial users. In other words, you need to have a product that does the job. Not verifying that you have an acceptable MVP can leave you floundering in the market, wasting resources, and losing steam. No fun!
When you've established an MVP, from that point you can begin to fine-tune it based on the feedback from your early users. This kind of testing helps you determine whether or not your product is able to meet the needs of the market – and stand on its own.
Product testing informs you as to what's working and what's not; what you should double down on, and what you might want to change. This feedback is some of the most valuable information you can get when it comes to creating your path to success – and failing to address it is one of the top mistakes digital product creators can make!
4. Not building a mailing list before launching
A frequently overlooked, but essential part of starting a digital product store is building a mailing list before launch. For some digital product store owners, this may seem like an unfamiliar task – and it can be tempting to let it slide. But, the result is often a forfeiture of initial sales traction and brand awareness that can slow or stop growth in its tracks.
One easy way to build a mailing list before launch is to offer things like giveaways, early access to products, exclusive content, or a free download of some kind – in fact, you don't even necessarily need a website to start collecting emails! A simple landing page with an email opt-in form can be enough to start growing your list.
You might even decide to set your pre-launch campaign up for viral success by introducing a sharing incentive, such as a bonus for referring other people who subscribe. Email marketing services like MailChimp have built-in tools for creating email opt-in forms and landing pages with unique custom URLs, if you're wondering where to start!
5. Not having a marketing plan
When launching your digital product store, the last thing you want is to find yourself scrambling to make up for a lack of marketing preparedness. Launching without having a marketing plan put together first only makes your overall experience more chaotic, less efficient, and less effective.
Remember, when you launch your digital product website, you're launching individual products as well – and you want to be sure about how you're going to market them. Getting early testimonials and product reviews from notable bloggers, influencers, and YouTubers can put a lot of eyes on your products, but it takes time to research and develop these relationships.
When it comes to marketing, sometimes reverse engineering can give you a whole new outlook and make it easier to come up with a definitive plan. Decide what your goals are and deconstruct them into actionable steps, so that you have a plan you can refer to before, during, and after launch, rather than just guessing and taking up your mental energy with extra decisions that could have been made ahead of time.
6. Not having a social media presence
We've already established that digital products in particular require customer confidence, but when you're just launching your store this is even more important. Having a strong social media presence (or at the very least a social media presence of some kind) can go a long way toward showing potential customers that you're not only legitimate; you're engaged and up-to-date as well!
Social media presence also acts as social proof, which plays a vital part of digital product sales. Without it, how will customers know if your products are real, or quality? The truth is, most people aren't looking to act as test subjects with their hard-earned money!
Making sure you've got active accounts on the major social platforms like Facebook, Twitter, and Instagram is a start – Facebook is the modern phone book, after all! Spending some time posting useful or interesting content and interacting with your target audience before you launch can help to build your authority, as well as a follower base that is pre-qualified for your products and marketing messages.
7. Having inconsistent branding
Lastly, branding that is incomplete or inconsistent can give your digital product store an unprofessional look, confuse your customers, and turn them off from buying. When preparing to launch your store, take care to create cohesive graphics, copy, and other branding elements for your website, as well as all of your social media accounts.
Whether it's images designed for specific platforms (and their designated aspect ratios), or signature tag lines, logos, and brand-specific language, consistency is key. Customers should be able to go to any of your profiles (or website) and see imagery they recognize; inconsistent branding can make the customer hesitate because they're either unsure that they're in the right place, or they don't perceive your brand as legitimate.
Remember, branding equates to the message, vibe, and value you're trying to communicate! If you launch your store without taking this into consideration, you could be missing out on the connection that a strong brand creates with the customer – a connection that not only equates to trust and customer confidence; it also impacts your revenue, growth, and brand presence.
Visual communication is more than just saying what you have to offer. You want to be instantly recognizable to your customers, creating a positive experience for them and drawing them into your value proposition. If they perceive conflicting messages, they just might question whether or not you're serious, and might not believe that you'll deliver on your word.
It's not about perfection
Look, everyone makes mistakes! But, with some effort to prevent the most common ones, you can maximize your chances of success. Hopefully we've given you some ideas for what to look out for so you can be as ready as possible for launch day!
What are some obstacles you've overcome when launching your own digital product store? Did we miss something? Let us know your thoughts in the comments below!
Illustration by Jessica Johnston.