Frontend Submissions – Vendor Dashboard
The Vendor Dashboard in Frontend Submissions is an administration area for Vendors. This page can be set by navigating to EDD FES → Settings → Forms/Pages. This page must contain the [fes_vendor_dashboard] shortcode.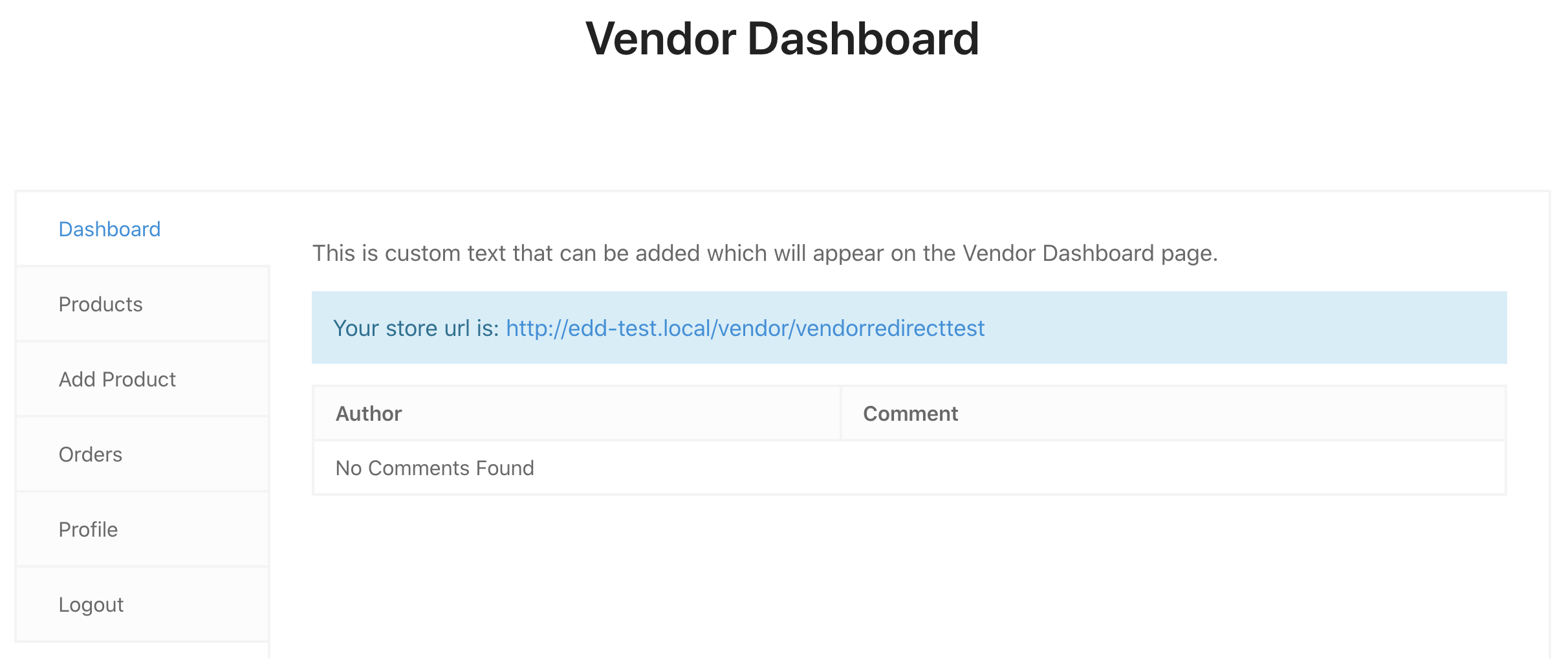 From this dashboard Vendors may
Manage Products
Add Products
View and Manage Orders
Edit their store profile
Log out
If the site owner has added a Vendor Announcement (EDD FES → Settings → Main Settings) it will show on this page.
Last is a Comments section, which is an aggregate of all comments on products owned by this Vendor (if applicable).
Products
The Vendor can View, Edit, or Delete any of their products.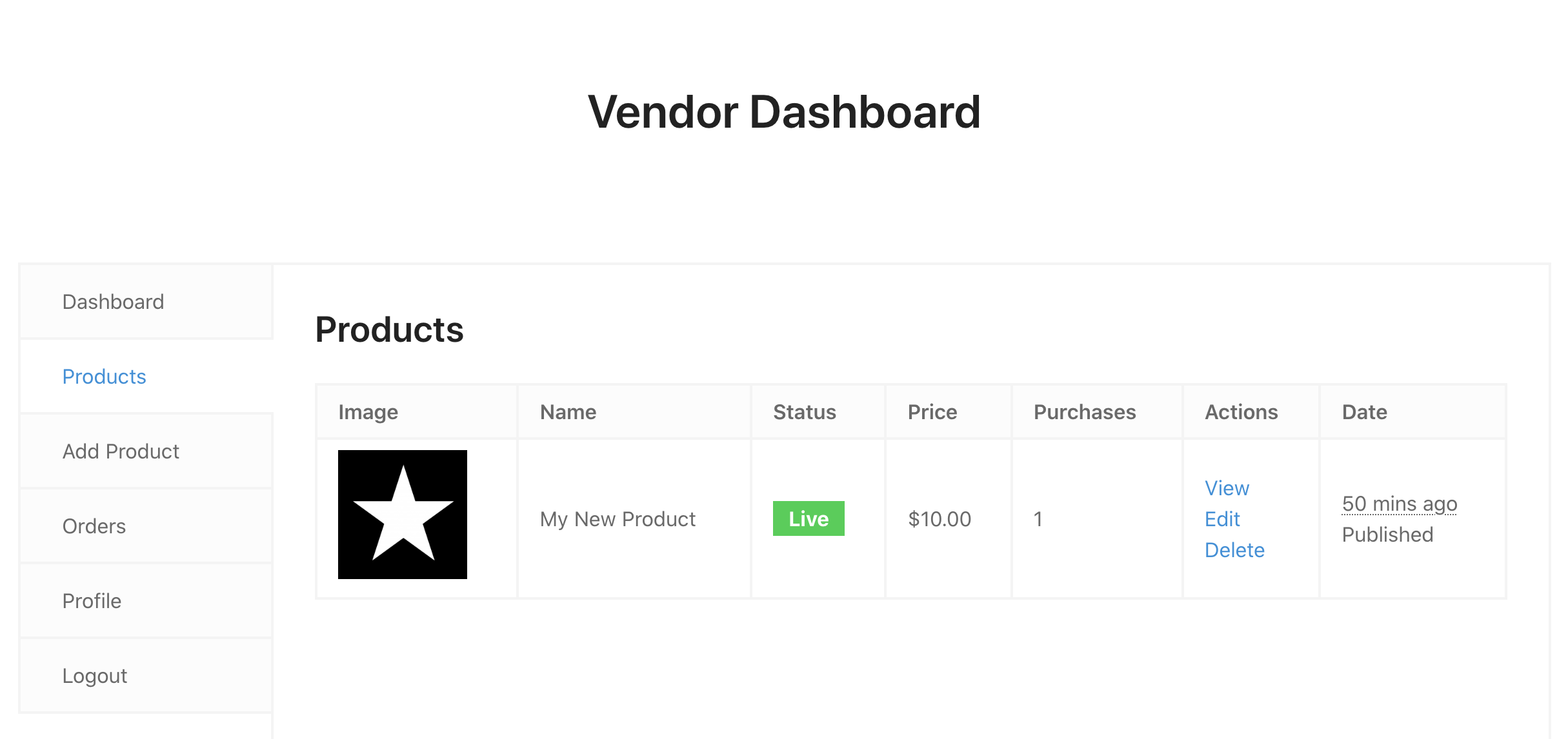 Add Product
Here, a Vendor can add a new product. The fields available are determined by how the site owner populates the Vendor Submission Form.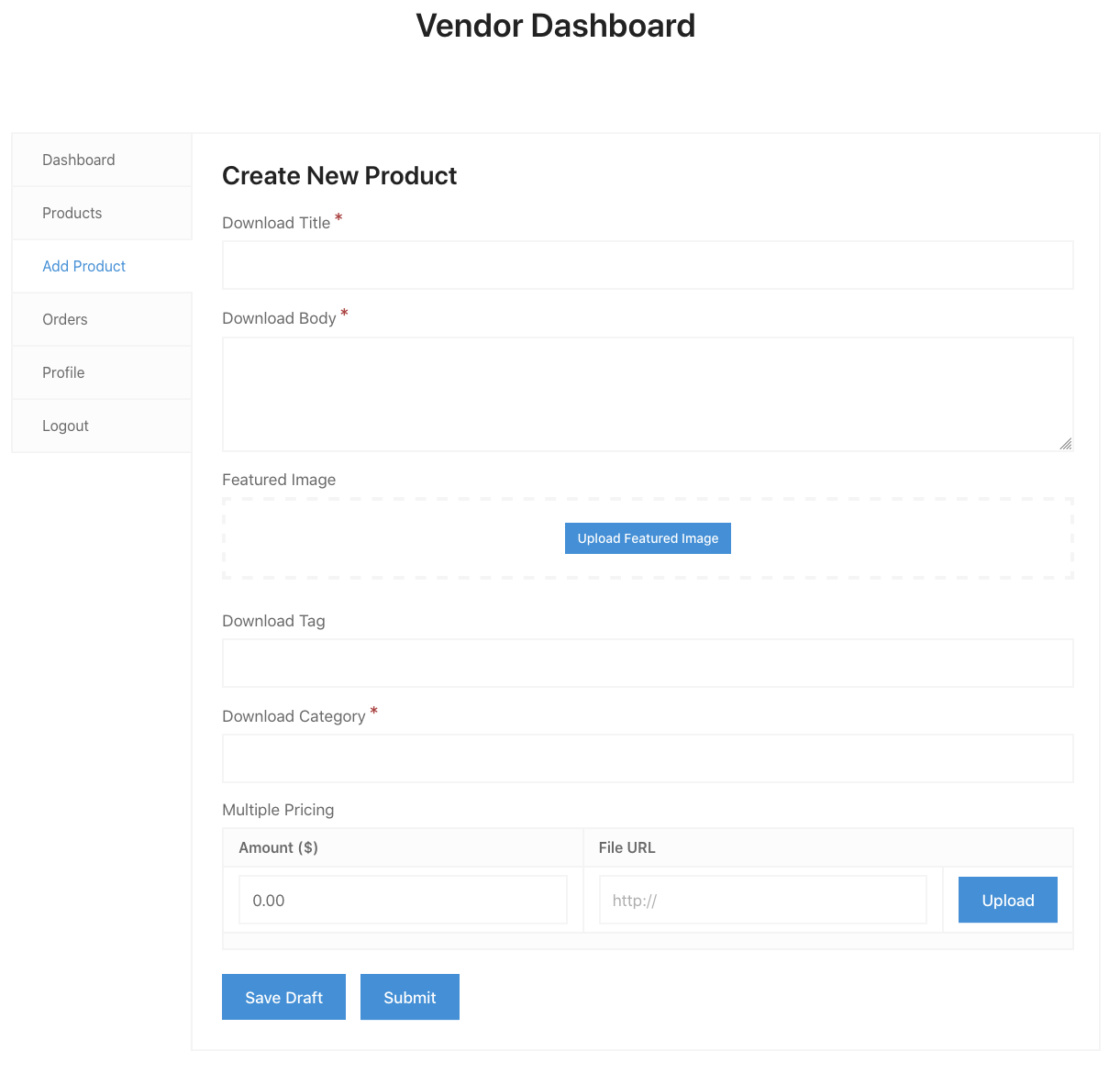 Orders
The Vendor can see all orders from their store as well as view each order.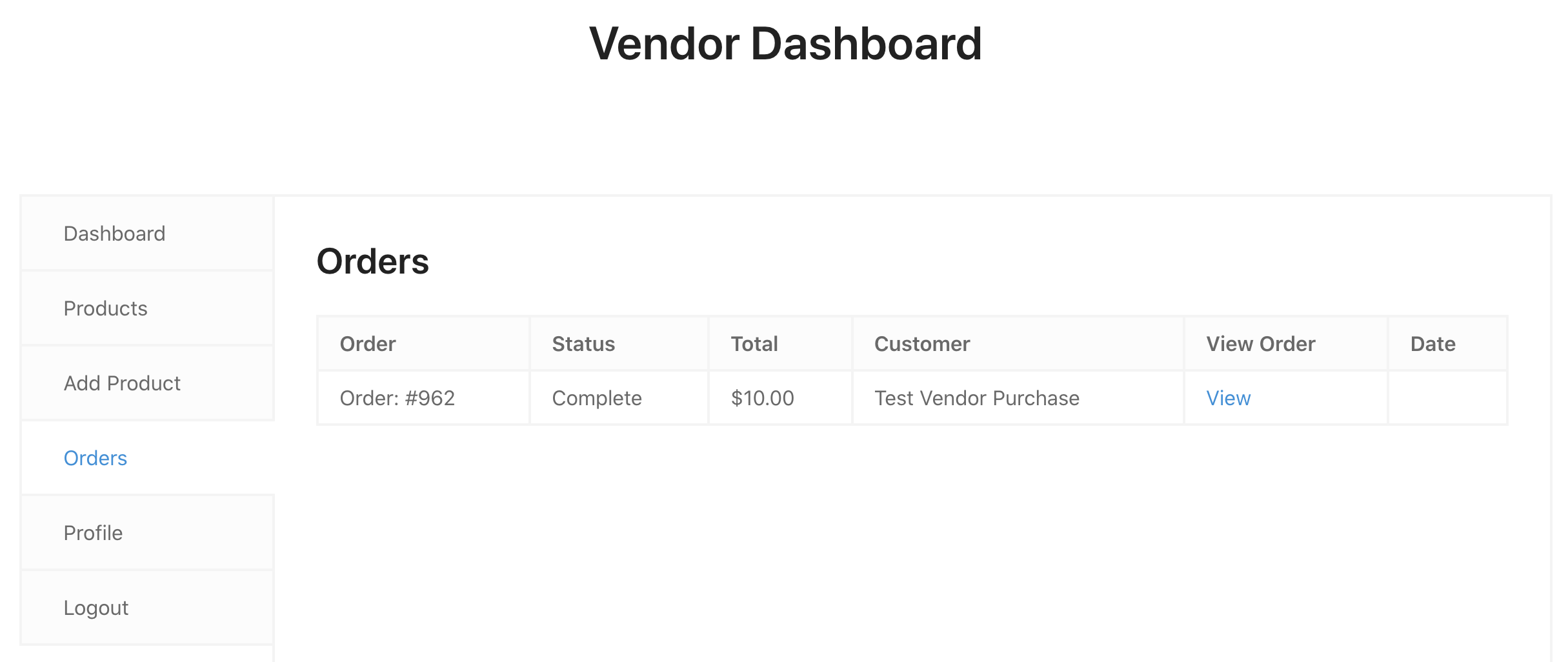 When clicking "View" on an order, the Vendor is presented with a full record of the order.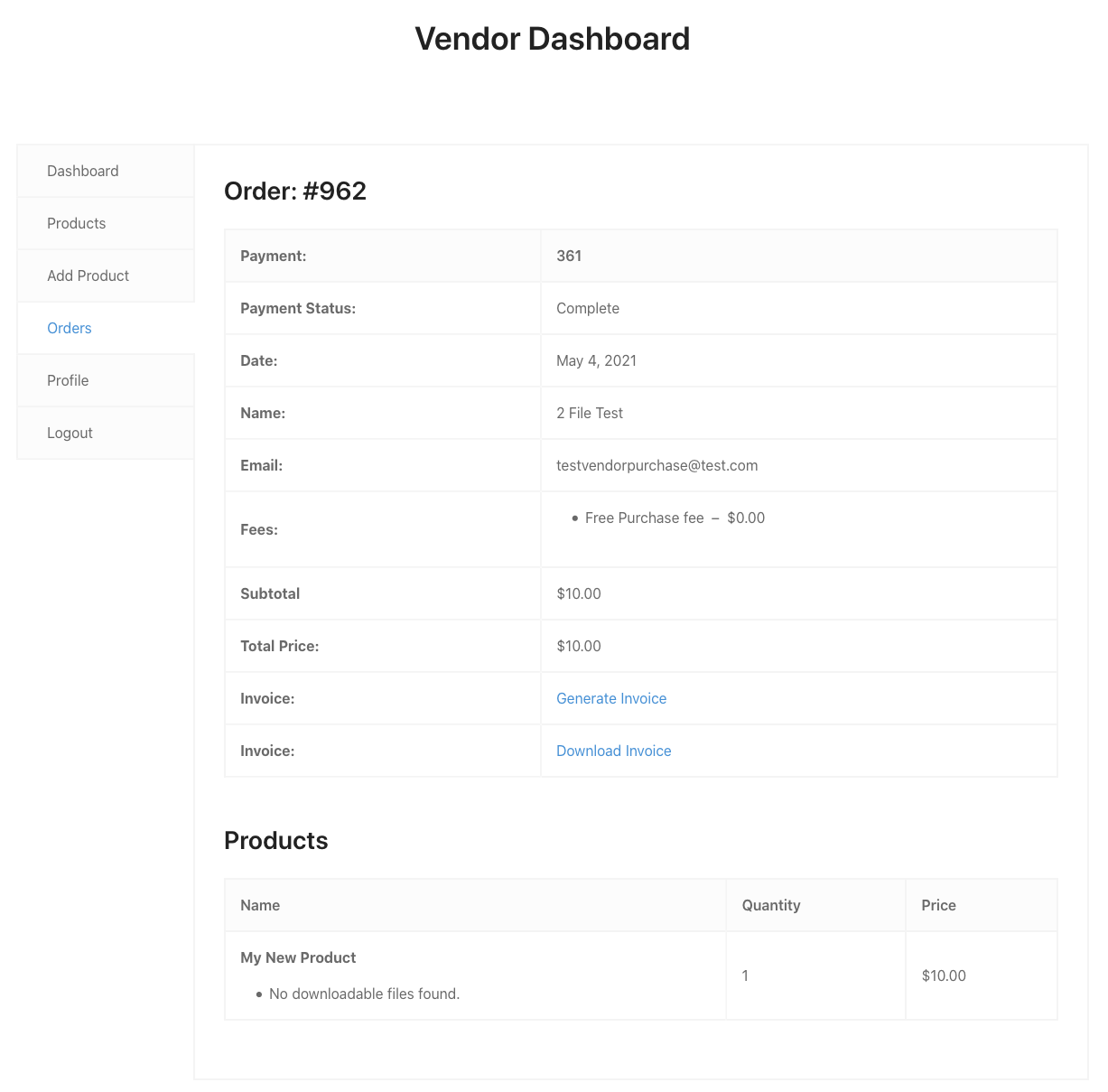 Profile
The Vendor will be able to edit their profile information.