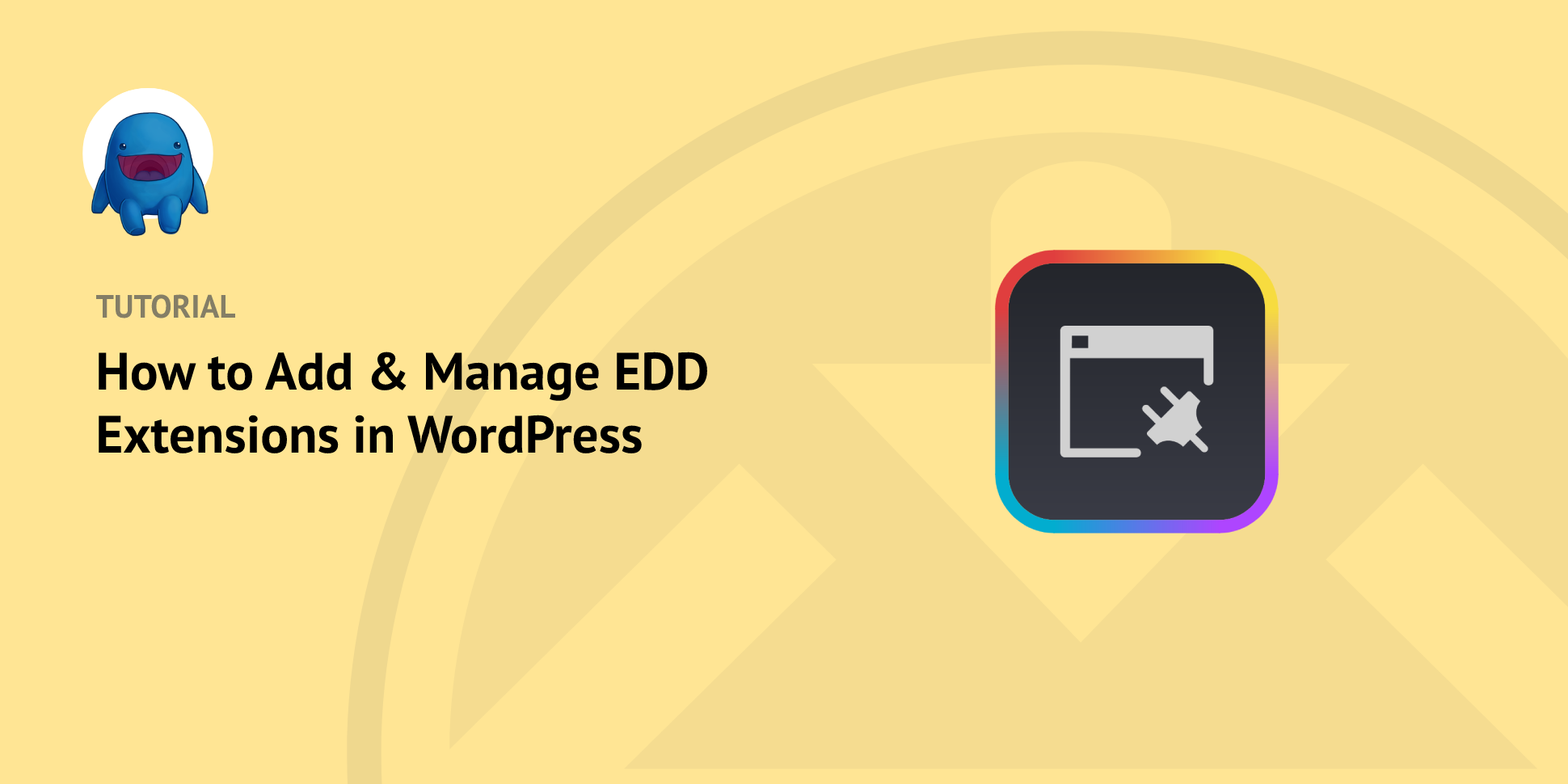 If you're looking to expand the functionality of your Easy Digital Downloads (EDD) store, there are plenty of ways to go about it. One of the most efficient is using EDD extensions.
Easy Digital Downloads extensions provide a powerful way to add new features and functionality to your online store. With a wide range of options available, you can customize your store to fit your business needs and improve the overall user experience for your customers.
🔎 In this article, we'll cover:
What Are Easy Digital Downloads Extensions?
EDD extensions are add-ons that can be used to improve the functionality and customization of an online store using the Easy Digital Downloads (EDD) plugin. These extensions can help increase sales and enhance the e-commerce experience for shoppers.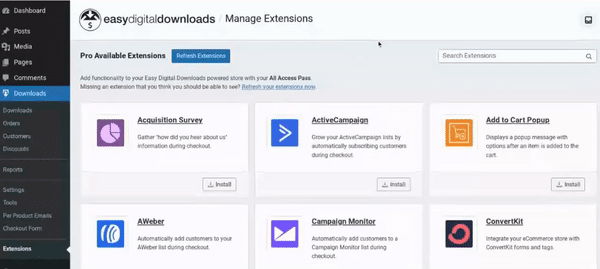 These extensions are designed to integrate seamlessly with EDD and provide solutions for specific needs, such as payment gateways, email marketing, and more. Additionally, EDD add-ons can be highly customizable, allowing store owners to add custom fields to their checkout pages, customize the display of their products, integrate with third-party services, and more.
Why Use EDD Extensions for Your Online Store?
By using EDD extensions, store owners can create membership sites, analyze the performance of their stores, and allow customers to leave product reviews. Some examples of EDD extensions include Stripe Pro, Software Licensing, and Reviews.
Let's say that you have an online store that sells digital products such as ebooks, software, and music. You want to increase your sales and provide a better user experience for your customers.
To achieve this, you install the EDD plugin on your WordPress site and add some EDD extensions. You install the Stripe Pro extension so customers can pay for their purchases directly on your site safely, quickly, and seamlessly.
Furthermore, you add the Reviews extension, which allows your customers to leave reviews on your product pages. This helps other customers make informed buying decisions and improves your store's credibility and reputation.
Lastly, you install the Software Licensing extension to sell licenses for your software products and manage updates and support for them. With these EDD extensions in place, your online store is now more secure, user-friendly, and customizable.
How to Add & Manage EDD Extensions in WordPress
Ready to get started? In this section, we'll get into the step-by-step process of how to add and manage EDD extensions in WordPress.
Step 1: Access/Search for EDD Extensions
Before installing an EDD extension, you must purchase it from the EDD site. Simply browse the extensions available, select the one that best meets your needs, and complete the checkout process.
EDD's paid extensions are not available via the WordPress.org Plugin Directory. They must be downloaded from our site after you make a successful purchase. There are several ways to access extension files.
One is to click on the download link sent to you via email post-purchase. If you bought a pass, you can access extensions from your account by going to Access Passes » View Your Downloads:

Then you can click on Download Now under the extension you want:

If you bought individual extensions, you can access them under File Downloads.
Another option for searching for EDD extensions is to use your WordPress dashboard.
This feature isn't available with the free EDD plugin. You'll need Easy Digital Downloads Pro installed and activated on your site. Click here to learn more about EDD Free vs EDD Pro.
From your WordPress admin area, go to Downloads » Extensions to view the addons available with your license level:

To search for a specific extension, you can search the name into the Search Extensions field in the top-right corner:

Step 2: Install & Activate EDD Extensions
Once you've purchased or downloaded an EDD extension, the installation and activation process is simple. If you downloaded it from the EDD site, you can upload it to your site like any other plugin (Plugins » Add New » Upload Plugin):

Select the EDD extension .zip file, then click on Install Now » Activate Plugin. If you have EDD Pro, depending on your license, you can install an extension simply by clicking on Install under the add-on under the Downloads » Extensions screen: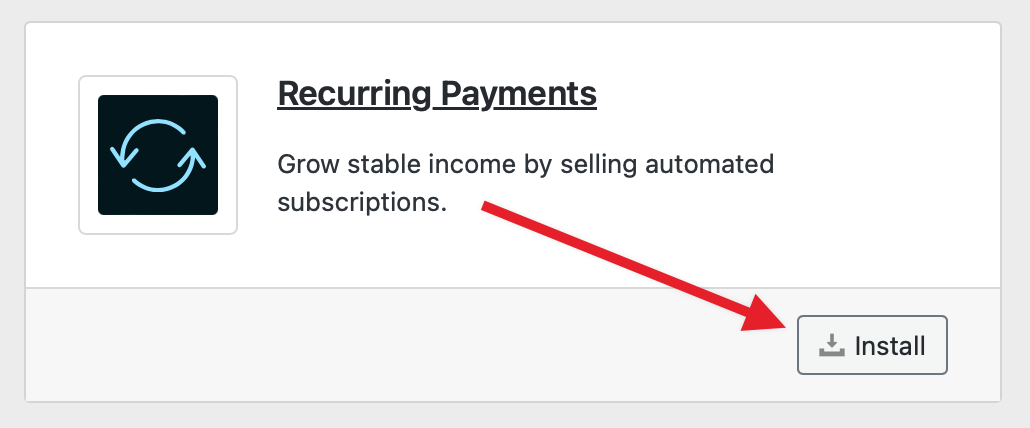 The extension is automatically activated: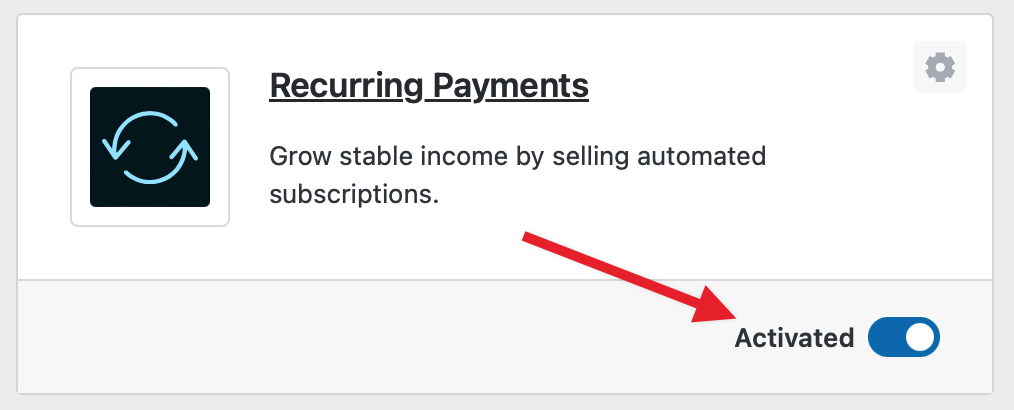 Step 3: Manage/Update EDD Extensions
From the Downloads » Extensions screen, in addition to searching for and installing extensions, you can also manage them.
Here you will see a list of all the EDD extensions that are currently installed on your site. You can activate, deactivate, or delete them as needed.
Some extensions have their own settings page. To access it, you can select the Gear Icon at the top-right corner of the extension box: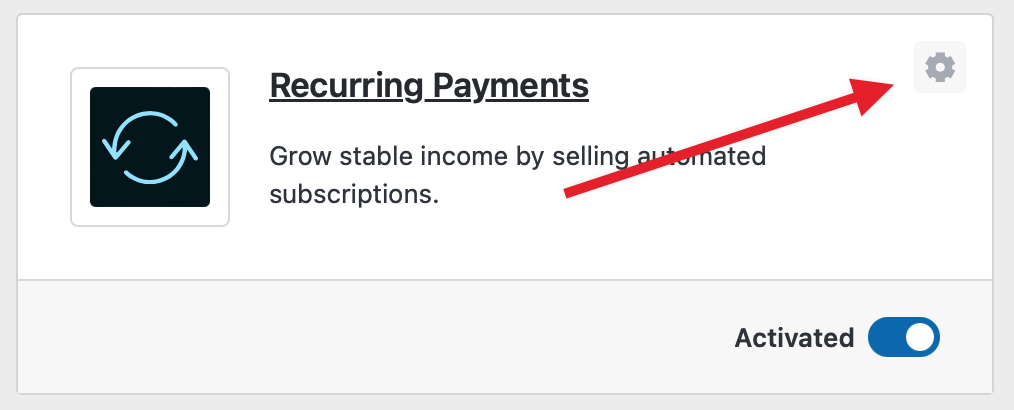 This will bring you to the Settings screen. You can also access this screen by navigating to Plugins, then clicking on the Settings link under the EDD extension. When you're done, click on the Save Changes button.
FAQs About EDD Extensions
Can you deactivate EDD extensions?
Yes. You may want to deactivate an extension if you no longer need it. To do so, simply toggle the Activated switch under the add-on the Downloads » Extensions screen from your WordPress site.
How do you delete extensions?
If you want to remove an EDD extension from your site completely, you can delete it. To delete an EDD extension, navigate to Plugins. Then select the Deactivate link followed by Delete under the add-on.
Access All EDD Extensions Today
Easy Digital Downloads extensions provide eCommerce owners with a wide range of benefits, including improved functionality, customization, integration, and increased sales. With over 100 extensions available, there's an EDD extension for every need.
By following these simple steps for accessing, installing, and managing EDD extensions, you can take your online business to the next level.
eCommerce without limits!
That is our promise. Most eCommerce solutions limit your creativity
…not Easy Digital Downloads!
📣 P.S. Be sure to subscribe to our newsletter and follow us on Facebook or Twitter for more WordPress resources!